Six Different Things To Do in Bali for Couples
If you want to do your honeymoon in Bali, there are Six different things to do in Bali for Couples. Bali is famous as a love island. Many romantic places can be found in Bali. To keep in deep love with your couple, Bali is the expert. Romance is a part of Bali's culture, here you will full your hearth with unstoppable love. The followings are six different things to do in Bali for couples as your next trip plan.
1. Pirate Romantic Dinner Cruise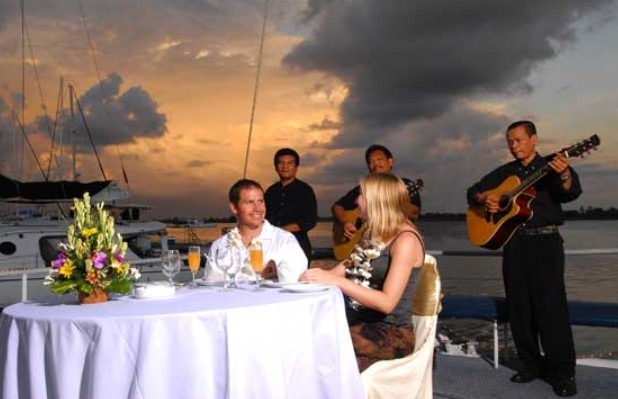 Enjoying dinner in a romantic cruise is a dream of every couple. In Tanjung Benoa, Bali, you can taste this romantic dinner. Moreover, it is not a casual cruise romantic dinner. You will taste romantic dinner as if you are a pirate couple.
This Pirate romantic dinner cruise is the best place to visit in Bali for you who are in romance. You will enjoy dinner in a romantic sunset. Wearing pirates costume and playing card with the other pirates is a different ambiance to try.
Tasting dinner in a romantic sunset and romantic pirate cruise is a unique romantic moment. It is sweet as sweet your honeymoon. This romantic moment will live forever in your memories.
Related Product
2. Romance in Seminyak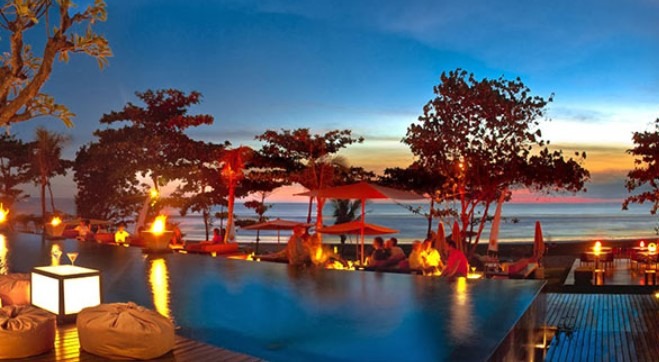 Seminyak is not only famous for its beautiful beaches landscape. Here you can do many romantic things. Enjoying the sunset in Echo beach is awesome. you can see the nature creation while holding your couple's hand. Pass your moments together here to get the warmest feeling. Further, you can also stay in romantic hotels in Seminyak. There are many romantic hotels in Seminyak such as Seminyak Lagoon All Suites Hotel, Paragon Ayola suites and Resort. and many more.
There are many other things to do in Seminyak. You can also do other activity together in Totem Room Escape. Try to solve the clue together and get a different romantic adventure. Don't forget for romantic shopping in Seminyak square. You can buy many things here. There are many boutiques, cafe, restaurant, and special souvenirs from Bali that you can find here.
If your trip is with your kid. Bali SuperHero factory is a good place. You can do many things to do in Bali with kids here. It is parkour, gym, and playground in only one place.
Related Product
3. Campuhan Peak Romance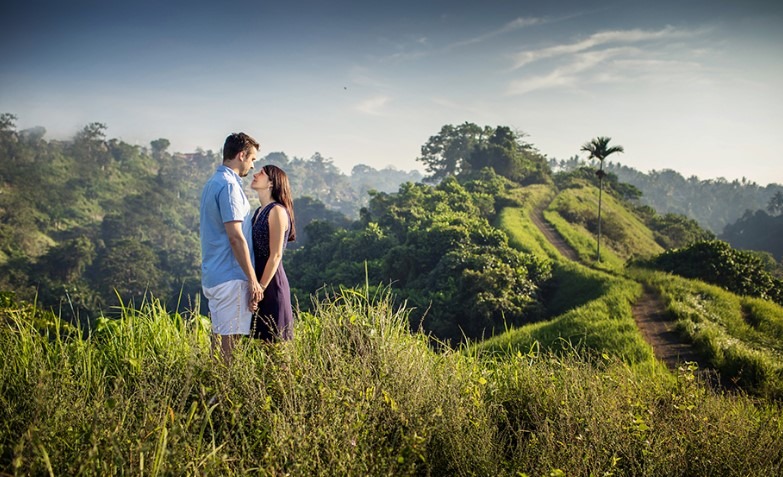 One of the romantic things to do in Ubud is exploring Campuhan Peak. It is famous for foreign tourists to call this destination as Campuhan Ridge Walk. Campuhan Peak is located in the heart of Ubud. The different things to do in Bali here is you need to struggle to enjoy the peak.
Along the peak, there are so many beautiful views. You will see paddies field around you. The hills are also natural green. Moreover, tropical trees there adding the scenic view of the hills.
This place is also calm and quiet. It will add your romantic moments here. there will be no destruction to enjoy this place with your lovely one. Come here and get the sweetest moments of an amazing peak in Bali.
4. Sweet moments in Kuta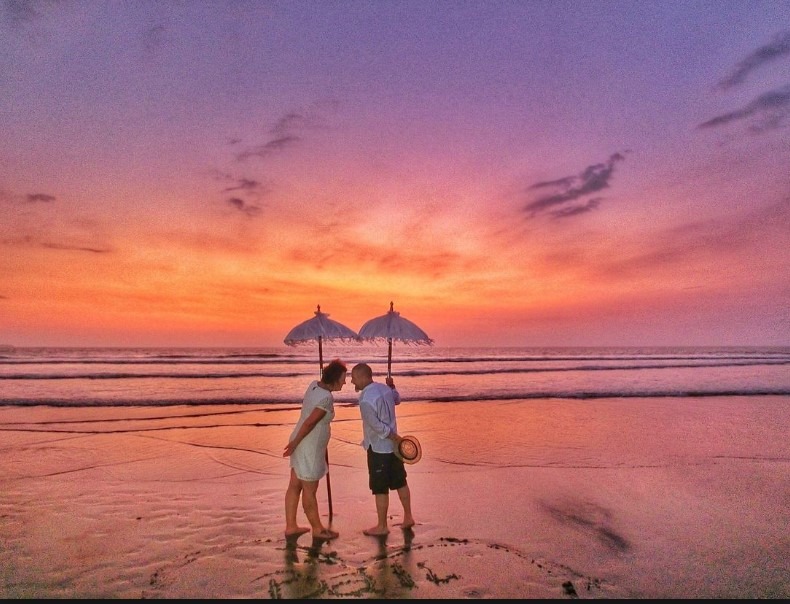 Kuta is famous for its sunset. But the things to do in Kuta here is not only about sunset. In the night you can see different ambiance of Kuta. There are many sparkling lamps you can enjoy. The lamps and the sea make the scene getting romantic. Not only about the ambiance and the dinner but it is also about the feeling. A romantic night is always close to warmness, togetherness, and sweetness of love.
Of course, it is not only about the beach. If you want a different situation, you can try some romantic restaurants in Kuta. Don't worry about what to eat in Bali ?. There are many delicious foods offered in Kuta. Moreover, you can enjoy romantic moments with romantic cuisine.
The first restaurant you can try is Wantilan Agung, Tugu Hotel Bali. It offers you the romantic of local wisdom. You will be served by the harmony of local tradition and romantic sunset. The other you can try is Rock Bar Bali, Ayana Resort. This is one of thirty best hotel in the world by CNN. You will sit and enjoy the food outdoor. Enjoy the dusk and watching the sunset. The best thing here is you enjoy your romantic dinner on a big cliff near the sea.
Of course, not only those restaurants, but there are still many romantic restaurants which offer a scenic romantic view. There are Yuyake Teppanyaki Restaurant, Hitana Restaurant, ENVY, Boardwalk restaurant, and many more.
5. Bali Paragliding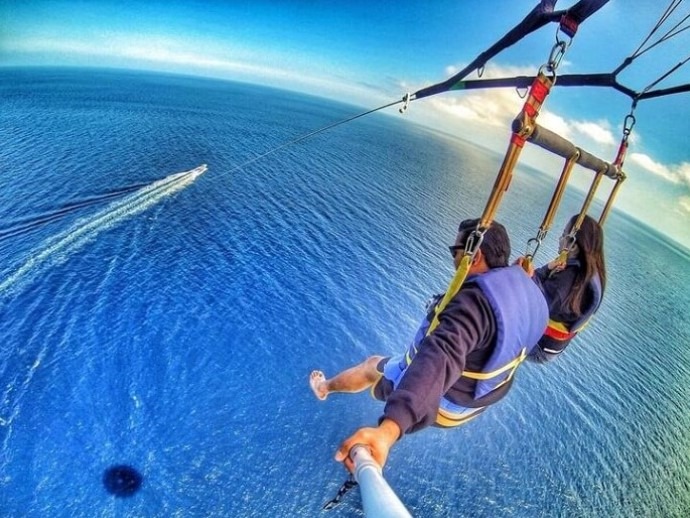 One of the things to do in Bali 2018 for adventurer couple is paragliding. Flying in the sky with your sweetheart is amazing. You can see the beautiful wide sea, Flying like a bird, and enjoy the great creation of God in Bali.
The challenge is also good for your relationship. It will improve your intimacy. Facing hard and scary things and then solve it together is one of the relationship goals. Bali paragliding will give it all for you. Give the best experience for your romantic adventure trip. Enjoy Bali paragliding and feel the strength of your bond.
Related Product
6. Enjoy the Golden Egg Nusa Penida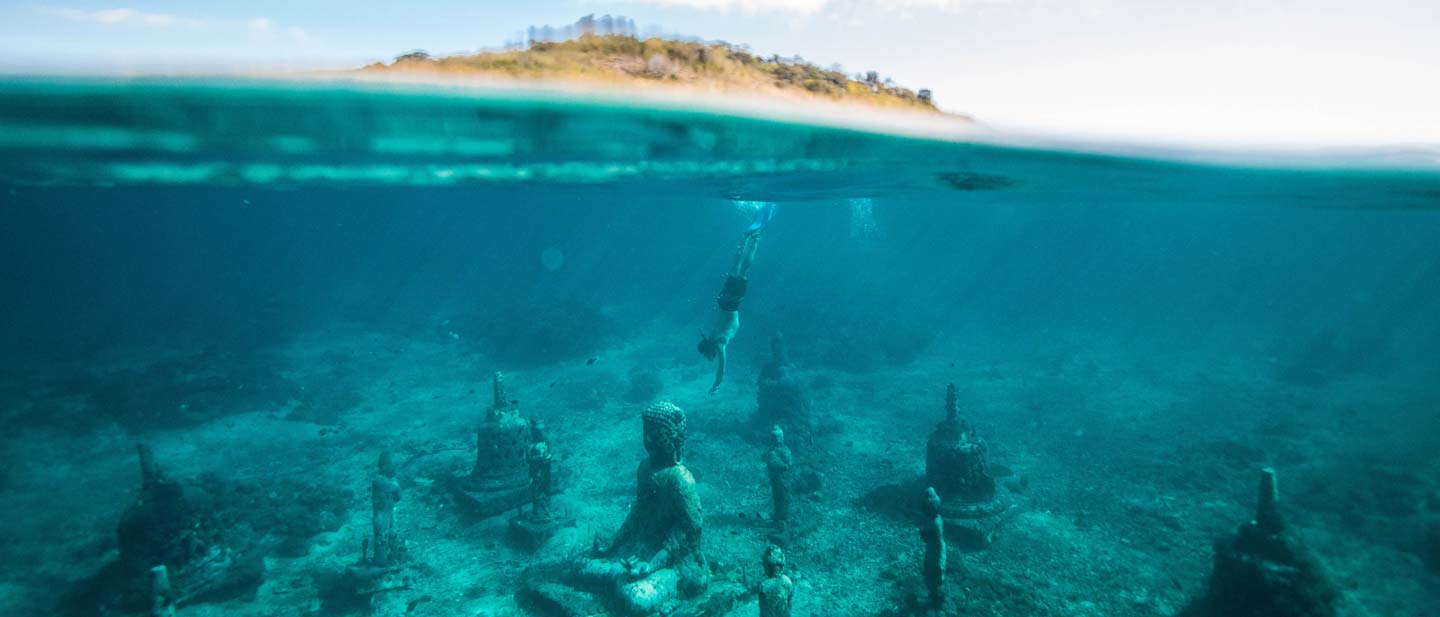 The last recommendation of six things to do if you visit Bali is visiting Nusa Penida. Nusa Penida is a new favorite destination for tourists in Bali. It is located in the southeast of Bali. the view is amazing. The main attraction here is the blue sea and great cliff around. There are some destinations you can visit there such as Broken Beach, Nusa Ceningan, Kelingking Beach, Angel's Billabong. There also other destination like diving in Toyakapeh. Moreover, the most awesome here is you can enjoy snorkeling with manta in manta point. Come here to Nusa Penida and enjoy your Best Romantic moments.
The six different things to do in Bali for couples is only a small part in describing Bali. Bali is the island of romance and love. You can enjoy more than it if you visit Bali. Let's visit and enjoy the best moment of Bali destinations.