The Most Amazing Things to Do in Bali 2018
Did you ever hear about Bali ? This is an incredible island in Indonesia and visitors can do the most amazing things to do in Bali 2018.  Bali is one of the most beautiful islands in the world with incredible panoramas and local traditions. visitors can enjoy many unforgettable experiences in Bali, starts from the awesome view of beaches, mountains, forest, local communities traditions and many more. Here are some amazing things that visitors can do in Bali.
Paragliding in Timbis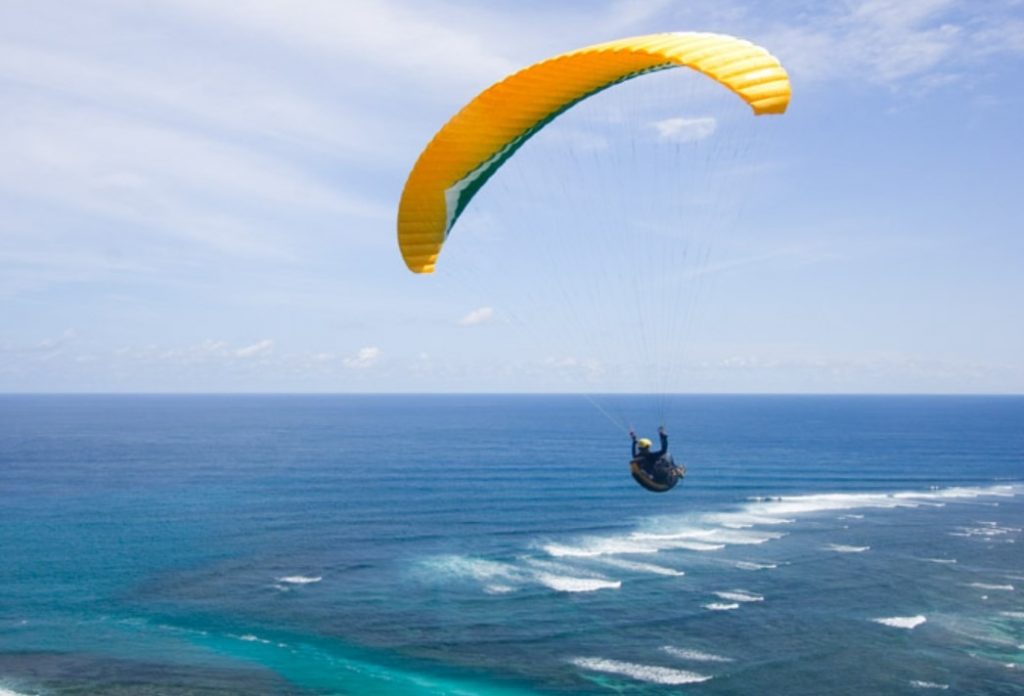 For you all adrenalin enthusiast, paragliding in Bali will be an attraction you can not ignored and the best place to visit in Bali. Visitors can visit Candidasa, Timbis or Gunung Batur to enjoy paragliding in Bali. From all of them Timbis is the best one since it has the best wind to fly. You can see like what birds see and maybe would make your heart beat harder but it will be paid of directly since you can see the beauty of Bali panorama. The great hills standing under yourself, the line of white sandy beaches, and the exotic view of the wide sea are the best things you can enjoy. When the sun is almost sink, it is the best time to enjoy paragliding in Bali, Imagine, flying like a bird and accompanied by the orange view of sunset will be unforgettable moment in life.
Related Product:
Tanah Lot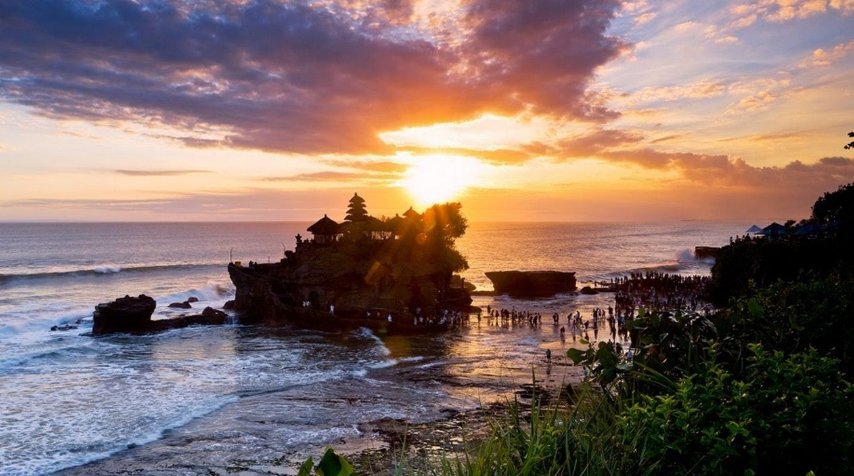 Tanah Lot is one of the most popular destination in Bali. It is a temple of the sea. The temple location is separated from the main island and it makes the temple look unique since it was build on a big rock on the sixteenth century by Brahma wanderer from Java. The best here is not only the temple but visitors can enjoy amazing view of sunset from the temple. One more that visitors should try is touching the holy snakes there. Not only touching the snakes but visitors are allowed to take picture with them. Being in touch with holy snake is one of the fun things to do in Bali.
Related Product:
Exotic Kecak Dance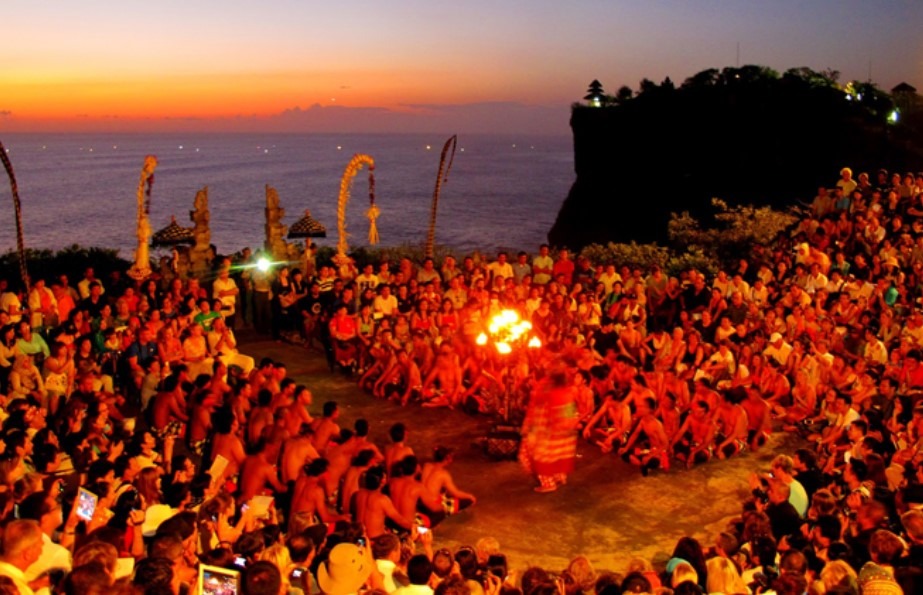 Kecak dance is the one and the only kind of traditional dance that only found in Bali. This amazing traditional dance is native from Bali. According to the history, this traditional dance was created by Wayan Limbak, a Balinese artist and Walter Spies, a painter from Germany. The story of this traditional dance is about Ramayana, a classic story of Hindhuism. The name of "Kecak" is taken from the words "cak….cak…cak….".
The artists of Kecak dance would use costume as the character they play. Now, Kecak dance can be found in almost all the part of Bali and visitors can enjoy it in many parts of Bali. The more interesting thing is the artists of Bali create different story of Kecak Dance to make it wider and more interesting for the tourists. One of the best place to enjoy Kecak Dance is in Saraswati temple park in Ubud. Enjoying Kecak Dance is one of many things to do in Ubud.
Trunyan Village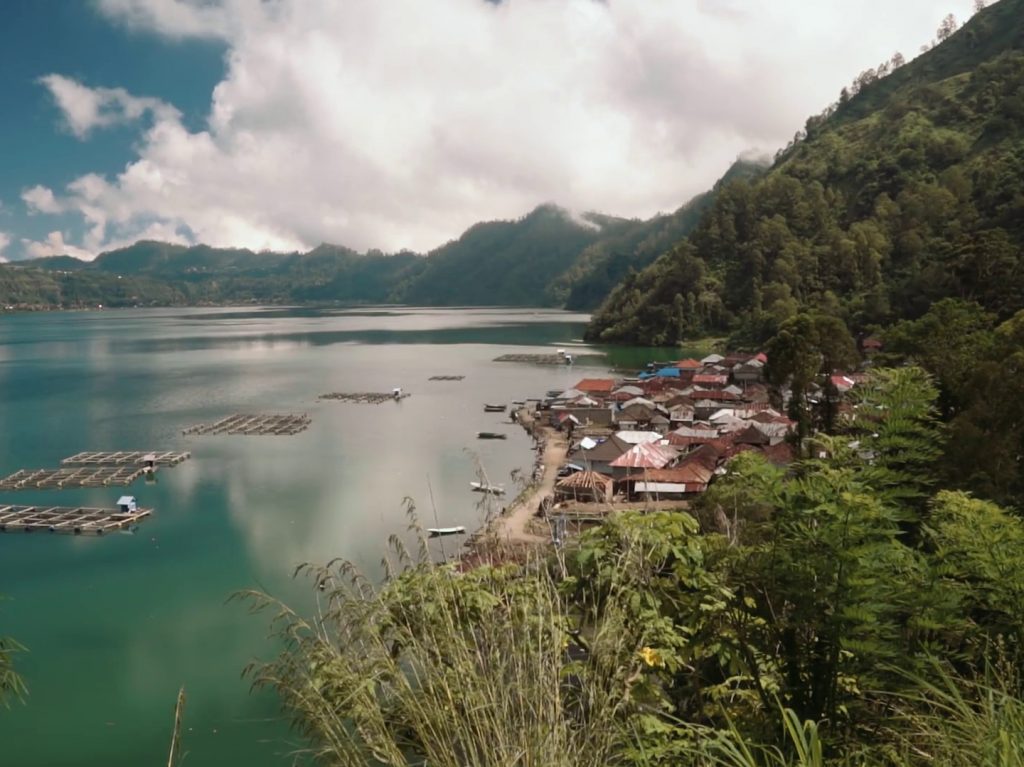 Bali is not only famous with it's amazing beaches and local communities tradition but it is also know from it's unique things that maybe you never imagine before. If you believe that you are brave enough, you have to try to visit Trunyan Village. This village is a mystic Bali destination place. Everyone will think twice when they hear about mistic but there are some unique things you should see while visiting Trunyan Village.
Trunyan is known from it's Funeral. If it is usual for us to see human corpse buried inside the soil but it is not for Trunyan Villagers. They only put the corpse on the land in the tomb area but the amazing thing is there is no rotten scent there. The villagers of Trunyan believe that the big tree named Taru Menyan makes the corpse is not rotten but even fragrant. This is not a fake story but this is really happen in Bali and if you want to prove it, just visit it.
Related Product:
Kuta beach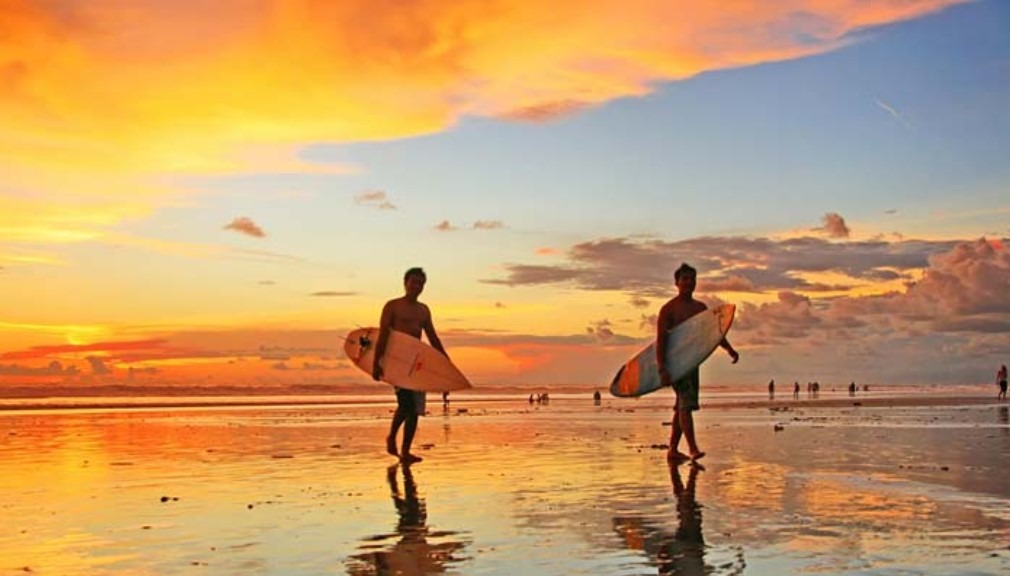 If you know Bali you know Kuta. Maybe that is the best to describe Kuta as one of the most famous destinations in Bali, there are several things to do in Kuta. It is like something a must for the visitor to visit Kuta while visiting Bali. Having holiday in Kuta is one of things to do in Bali with kids, they can enjoy the the beach so much. Kuta is famous for its wave and you can play surfing there, but of course,it is for the amateur surfer. Don't worry if you can't do it, you can ask some guides there to teach you. The other thing you can do in Kuta is enjoying the sunset.
This beach is also famous for its beautiful sunset. If you don't like to walk you can enjoy the beach by riding a horse. Feel the sensation while riding a horse and watching the sunset will be an unforgettable moment. On the night you can enjoy the nightlife of Kuta. Seeing the sea with beautiful panoramas of light will be a romantic experience to be enjoyed with your couple. Moreover, the culinary tourism around Kuta is also amazing. Taste the exclusive food in Kuta and you can see how delicious it is.
River Rafting in Ayung River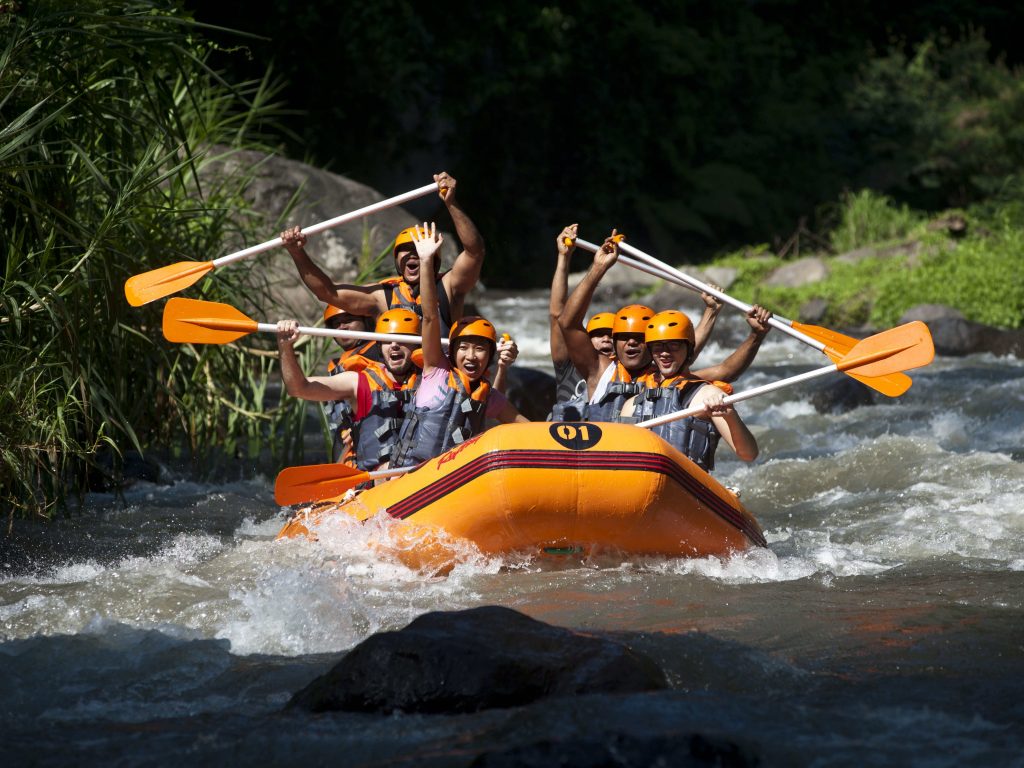 Ayung river is known as the longest river in Bali. This river is totally appropriate for you all who like adventure. Visitors can enjoy the sensation of water sport activity in this river. Before starting the adventure, visitors will get instruction from professional instructors there. Don't be worry about your safety, the instructors will make sure that your safety is the first priority. While enjoying the adventure you can also take picture of your best moment there. You can enjoy the adventure with your friends, colleagues, family or with everyone you like to be with.
Related Product:
All above is six things to do if you visit Bali. whether you want to enjoy your holiday or preparing your next trip, Bali will always ready to be with you. Last but not the end of Bali. if you really want to spend your holiday you should visit Bali to relax your mind. There are still many best places to visit in Bali. Having the best moment on this island and you will be longing to come back again.