Fun Things to Do in Bali with Family
Are you looking for recommended things to do in Bali with family ? Then you are reading the right source. Bali has been an icon for tropical paradise since ages. And Bali is always good for any occasion such as business meeting, conference, exhibition, wedding, and of course holiday! Not only a good destination for adults, but Bali is also a friendly destination for family with kids as well. Here are some recommendations on fun things to do in Bali with family.
1. Bali Zoo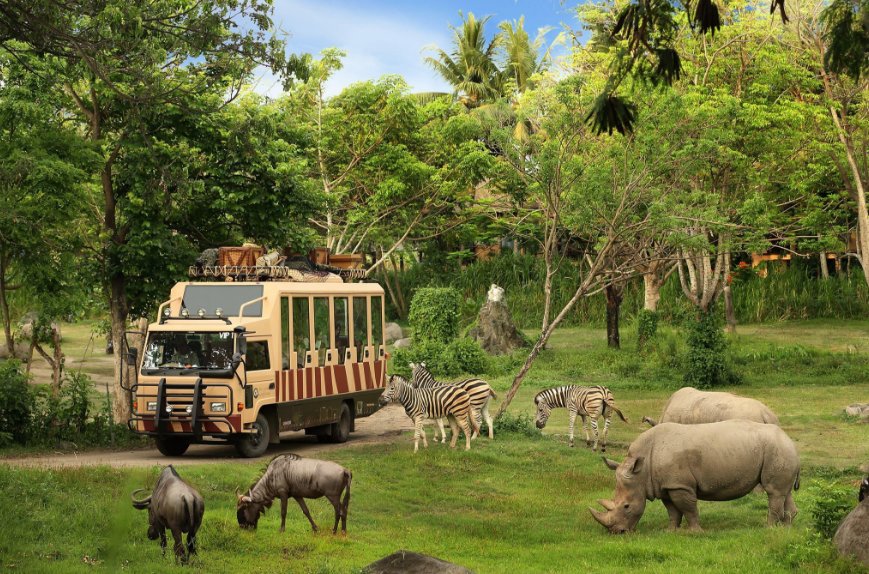 Bali Zoo is home for a fast number of exotic animals. This zoo has many interesting programs such as breakfast with orang utan, elephant exhibition, dinner with the great elephant, birthday party, and even pre-wedding photo session. The kids may interact with the animal such as deer and rabbits by feeding them in Petting zone. Miniapolis Jungle is a water park where the kids can have fun with water. For your convenience, you may avoid the weekend when visiting this zoo.
The Zoo offers various packages combined with elephant tour and massage for couple as well. Elephant Expedition with Revitalization Treatment Spa will take you to explore the Balinese nature from elephant's back. After finishing the tour, you will be indulged with an hour massage treatment for your wellness. In Zoo Admission with Revitalization Treatment Spa package, enjoy the rejuvenation and relaxation after exploring the zoo. Have fun with the animals and relax your body and soul! Bali Zoo is a good option for family holiday.
Related Product:
2. Pirates Dinner Cruise Bali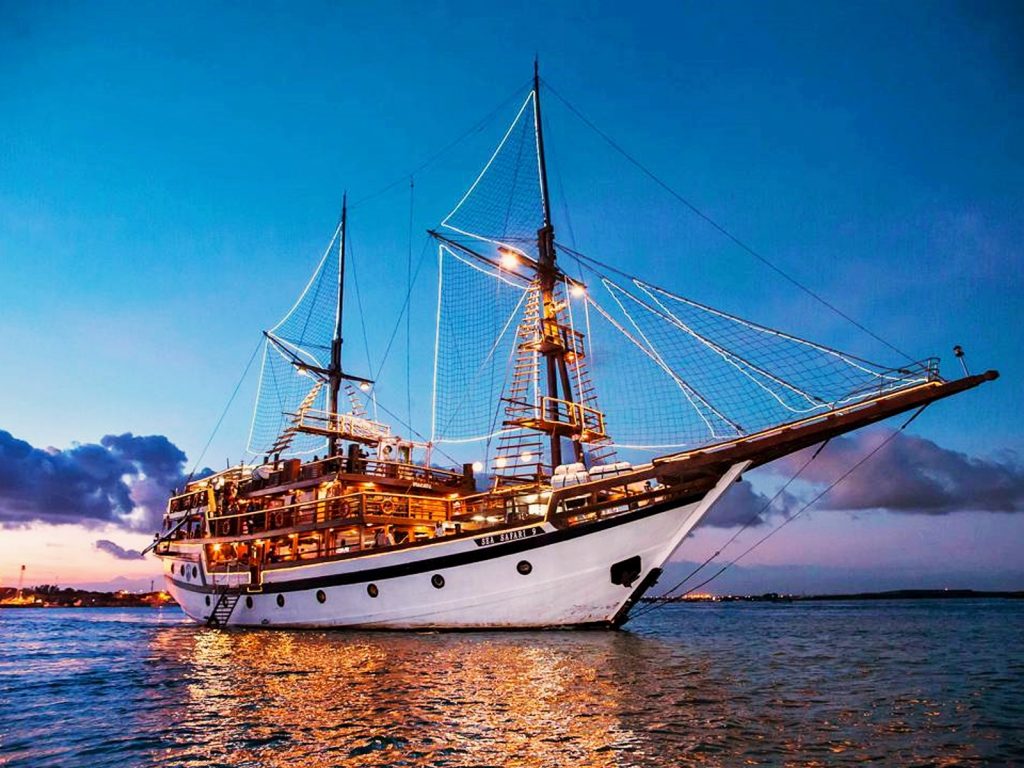 Pirates Dinner Cruise has nothing to do with beach or cruise. It is actually a pirate outdoor themed café in Nusa Dua, Bali. This café has a wooden pirate ship in the middle of the café area. Some tree houses, fun treasure hunt games, and observation tower can also be founded in this café. This theme café serves delicious food such as seafood spring rolls, avocado prawn cocktail, calamari fritty, and its signature dish the pirate burger. For the dessert, the top choice is banana fried fritters in crepes with vanilla ice cream topping.
To fully experience the pirate world, pirate costume and accessories are available for rent. Pirated Bay is a recommended for seafood lovers. Its Pirates Basket is a good option for the appetizer. Served as a seafood basket of grilled snapper, calamari, baby lobsters,  baby lobster, crabs, and prawns. The Pirates Basket is a good start that the whole family can enjoy. Make sure you come to Pirates Bay Bali and try the Pirate Burger and Pirates Basket!
Related Product:
3. Bali Waterbom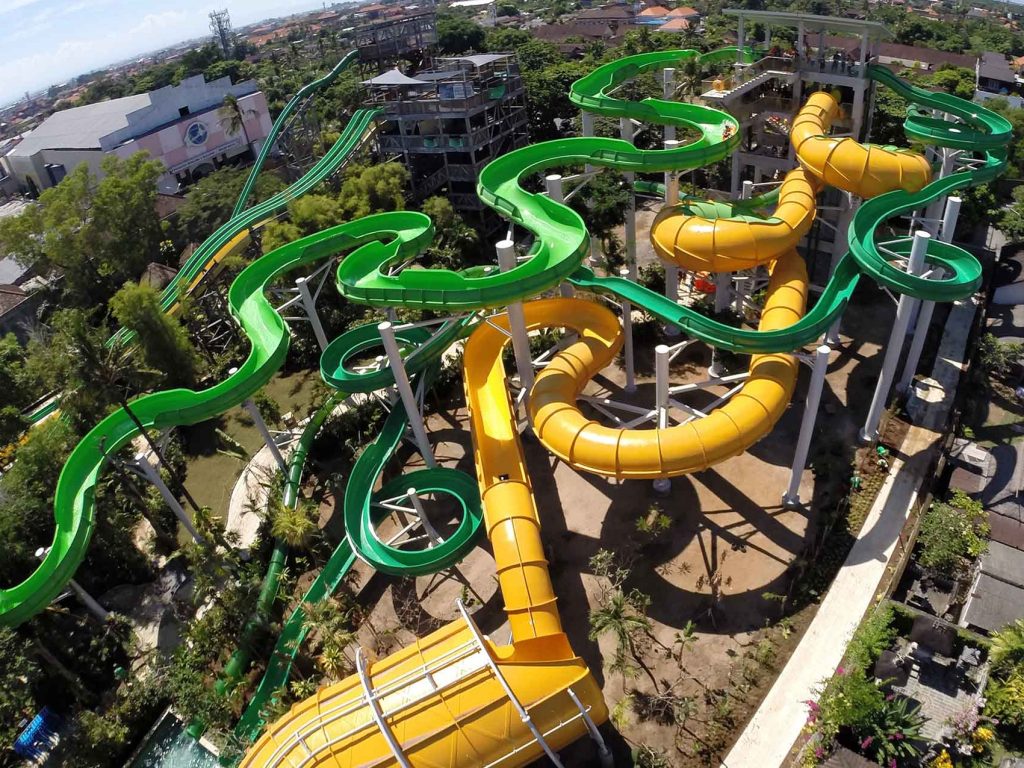 Why should you visit Bali Waterbom if Bali has many beaches? Hold on dear, here we give you the reasons. First, Bali Waterbom is the biggest and the best Waterbom in Bali and second best in Asia! It is equipped with the best water game as well. Don't miss The Constrictor, the longest waterslide in the world that can you try in Bali Waterbom! The other challenging things are The Climax. It will flush you from the top tower, sliding through the waterslide and end up in the cool water. It sounds fun, isn't it?
Bali waterpark is not only equipped with a thrilling water slide but also the calm and green garden. The refreshment drinks such as fresh juice are available to fresh you up. This waterbom is suitable for family holidays with kids. Visiting Bali Waterbom is recommended things to do in Bali with toddlers.
Related Product:
4. Odyssey Surfing School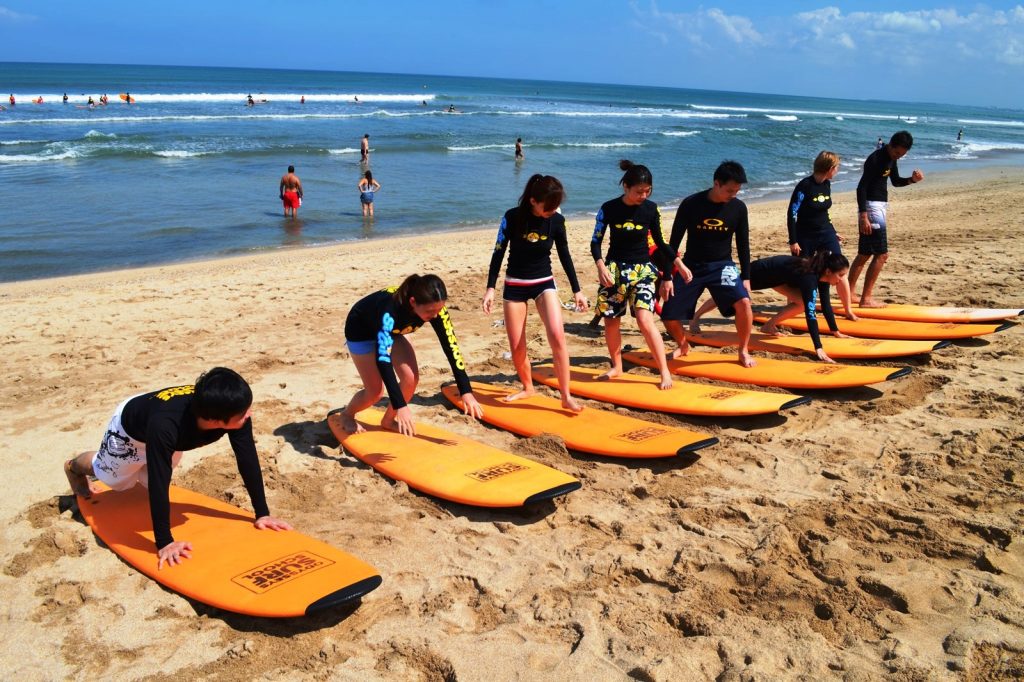 Surfing is a good outdoor activity for family with kids. While in Bali, you can take you kids to Odyssey Surfing School to learn how to surf.  But actually, this surf school is not only for adults but also the kids. Why should you choose Odyssey surfing school as your surfing partner?
Because Odyssey Surfing School is one of the famous and the best surfing school in Bali! This professional surfing school that is located in Kuta offers private and group class with professional English speaking instructors that guarantee make you able to stand on the board on the first lesson. Kids will absolutely enjoy this activity. Besides fun, it is good for the kids wellness. Since this surf school is located in Kuta, the whole family may enjoy the sunset from one of the best spots in Bali. You can easily find many good restaurants around, so it won't take long time to find food for the kids.
Related Product:
5. Monkey Forest Ubud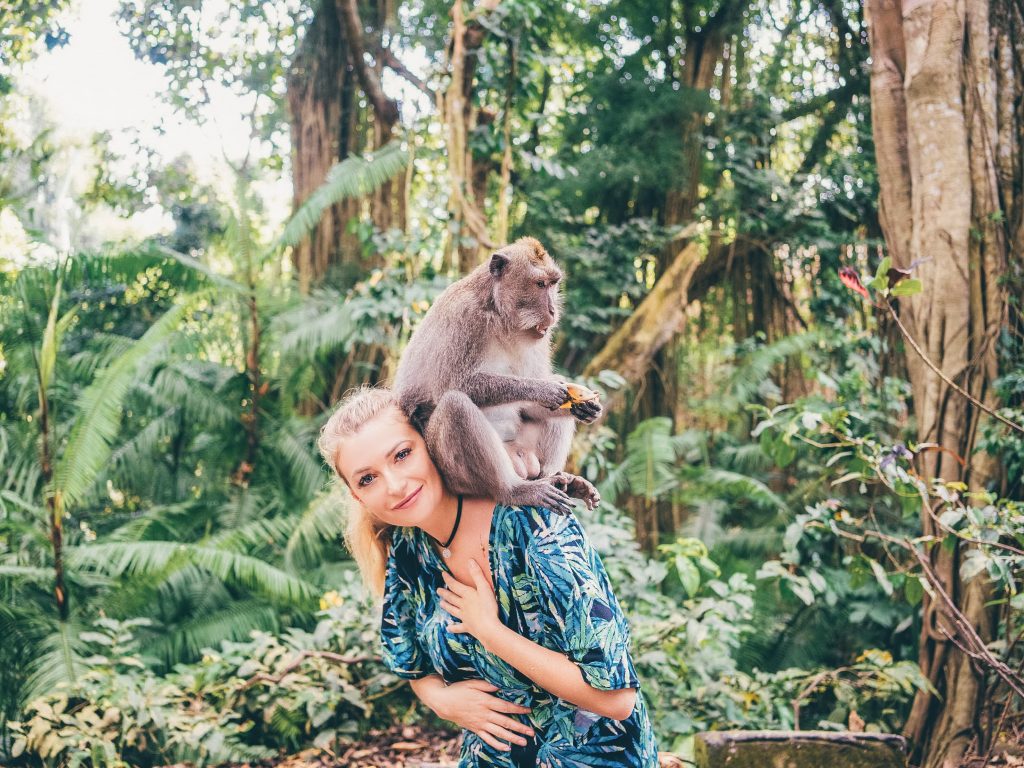 Say hi to the cute mammals in Ubud! Monkey Forest Ubud is a natural home for hundreds of monkey. This place is actually a Hindu temple that is surrounded by jungle. The temple itself is still actively used by the Balinese Hindu as the worshipping place. You may come to Monkey Forest Ubud with the kids to introduce the monkey in its very natural habitat to the kids.
You can interact with the monkey, don't worry, these monkeys get used to humans very well. But remember one thing, don't ever give any human snacks to the monkey! It will danger their digest system. You may feed them with banana or peanuts. Once you give them food, don't jeopardize yourself by trying to take it back! While feeding the monkey, snap some cool post with them as the memento.
Related Product:
6. Penglipuran Traditional Village
Visit the Penglipuran Traditional Village to experience the well-managed traditional village in Bali. In this village you can educate the kids with the Balinese culture. This traditional village consists of several traditional Balinese houses. You may see how they construct a house and its surrounding into a livable place. You will see how Balinese people arrange their flower offerings, where to place it, and the meaning behind each flower they use. See the Balinese traditional dance as well because it isn't less amazing!
Related Product:
7. Tanah Lot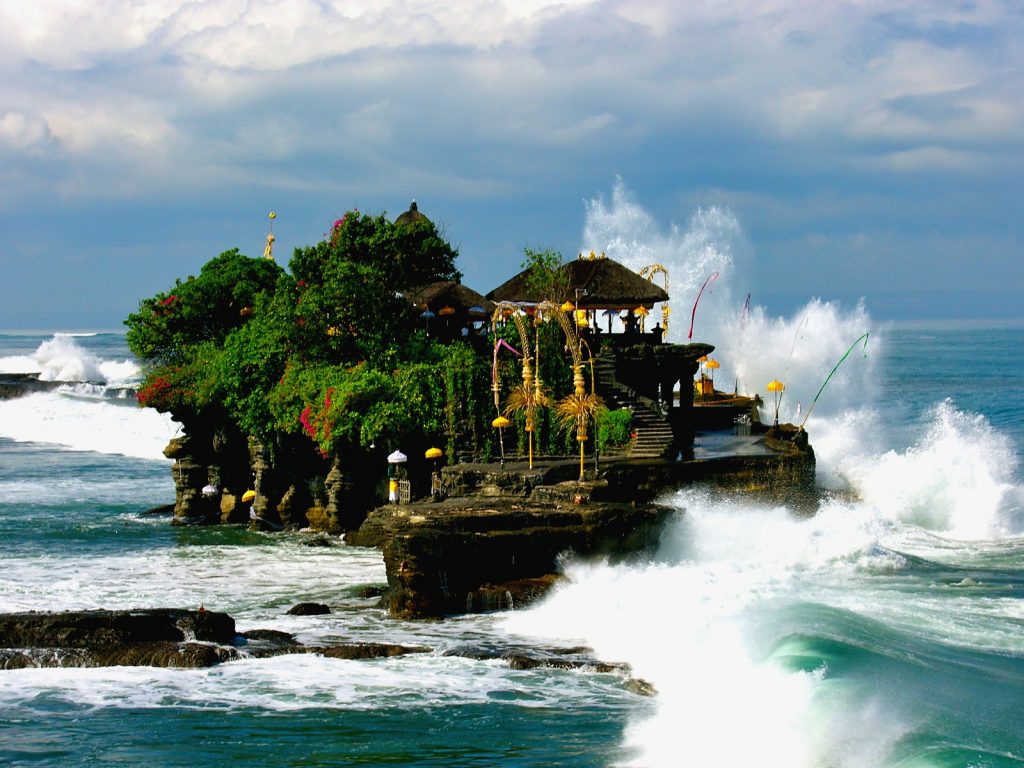 Tanah lot is the best option to dip your toe in the beach and temple at once. Bali is well-known for its thousands of temple. So, visiting a temple is a must when you visit Bali! Tanah Lot is one of the most prominent temples in Bali. The temple itself lies on a rock and surrounded by beach. You may cross the water to walk up to the temple at noon. Be careful though, you may find snakes. The Balinese Hindu believes that the snakes in Tanah Lot are sacred. The sacred serpents are believed as the reincarnation of some Lord in the past.
Related Product:
Traveling with kids is always fun! We hope our recommendation places above would help you to make your best holiday itinerary. Since Bali is always sunny, don't forget your sun protection such as sunblock, sunglasses, hat, or anything you need to keep you safe walking under the sun! We wish you a very happy holiday with your family!