7 Things to Do in Ubud Bali
Bali offers varied tourist sites and activities, ranging from culinary, shopping sites, nature, cultural arts, and things to do in Ubud Bali. Almost all areas in Bali has been developing its tourism potential massively. And Ubud is a village which became one of the tourist favorite destinations when visiting Bali. The charm and beauty of the Ubud village which is located in Gianyar regency are indeed has something for everyone. With a beautiful natural landscape, combined with local wisdom that is rich in art and culture, making Ubud quite often visited by local and foreign tourists around the world. The beautiful, peaceful, and artsy atmosphere makes this village more charming for everyone who enjoys it. Therefore it is not surprising if Ubud became one of the best tourist destinations to release fatigue from the daily routine. So what are things to do in Bali? Especially in Ubud. Here's the list;
1. Visit the Monkey Forest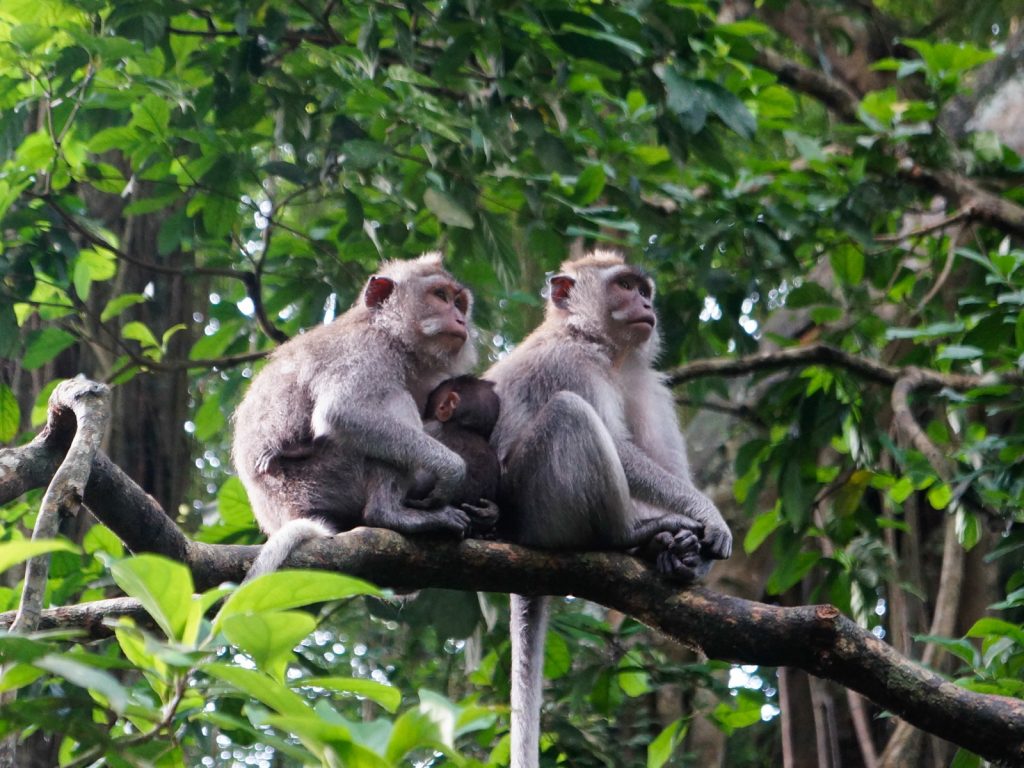 When you are looking for the best place to go in Ubud, Monkey Forest could be the good answer. Well, Monkey Forest is a tourist spot where thousands of monkeys roam the wild. Ranging from the baby monkeys to the old monkeys. This place is very popular with the tourists because they can interact with monkeys, feed, and take a photo with them. In addition to interacting with the monkeys, tourists can also visit the holy temple in the forest. There are several temples in this area. The first temple is the monkey's playground. The second temple is the larger one and used as a place of worship by local people. You are advised to visit the larger temple only. And the thing to remember when visiting Monkey Forest is, the monkeys there can only be fed bananas. So, do not give indiscriminate food, such as nuts, bread, or biscuits. Because it can harm the health of monkeys.
Related Product:
2. Shopping at Ubud Art Market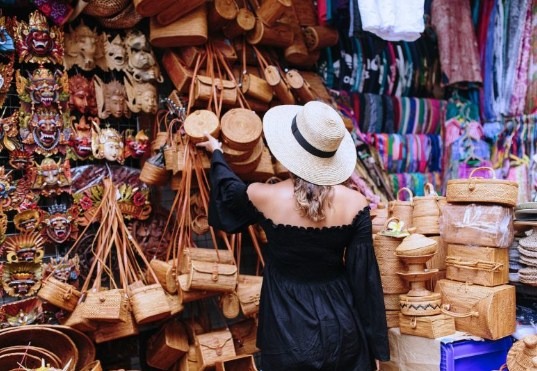 Vacation to Bali is always related to shopping souvenirs or local handicrafts. In Ubud Bali, there is a shopping place called Art Market. Various handicrafts are sold there, ranging from woven bags, fabrics, sandals, and other unique knick-knacks. Shopping in Art Market is not just buying some goods, because you will also feel the other experience. You can look at the various kinds of goods sold from one store to another, and you can see the beauty of Balinese artists' skills. As the name implies, in Ubud Art Market you will not find a variety of items that are usually found in Kuta, like Beach shirts and various needs of surfing. Usually the sellers open from 08 am until 06 pm, but some sellers also open until midnight. The market is divided into two sides, the west side sells art goods, and the east side sells daily necessities.
Related Product:
3. Food Tour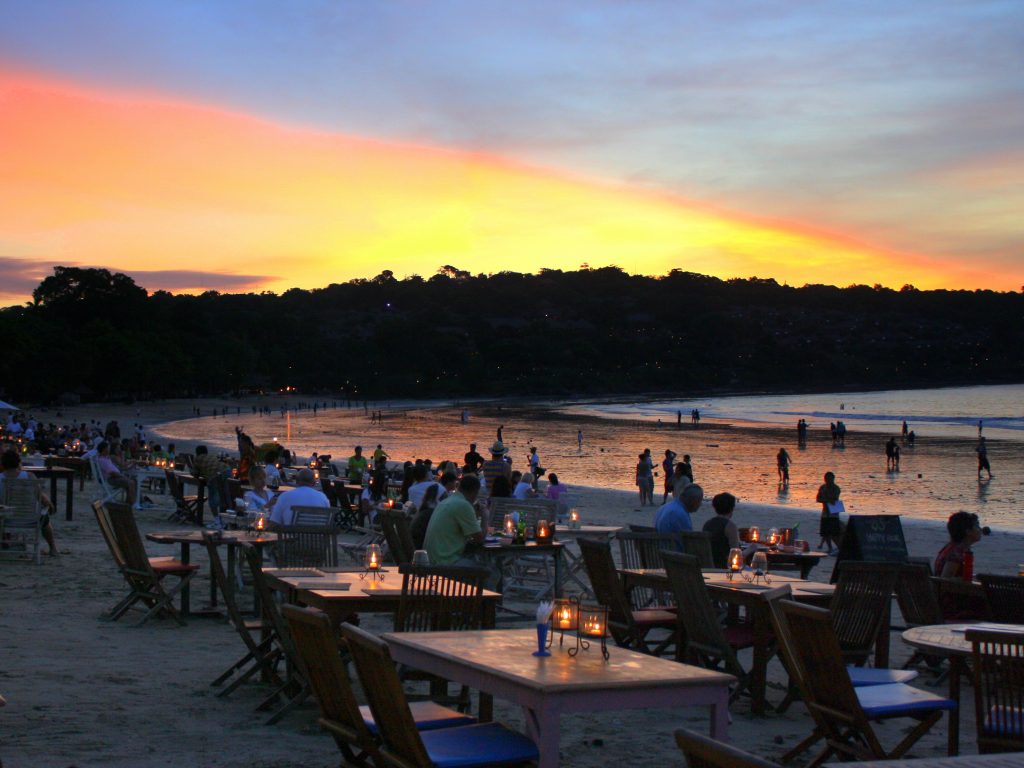 Do not worry about finding delicious food in Ubud Bali, because in here you'll find so much of tasty food. You can find several famous food stalls in Ubud, such as Warung Babi Guling Bu Oka, Nasi Ayam Kedewatan Ibu Mangku, and the Bebek Bengil restaurant. Warung Babi Guling Bu Oka is definitely the most visited stall which is selling suckling pig. This restaurant is never quiet, even though to reach this place is rather complicated because you must enter the small alley. Then, Nasi Ayam Kedewatan Ibu Mangku is the Bali's famous mixed rice in Ubud. It contained rice, chicken pieces, chickens mixed with edible offal, eggs, stir-fried beans, and other side dishes. While Bebek Bengil restaurant is located on the edge of the rice field and famous for its delicious crispy duck.
4. Join Yoga Class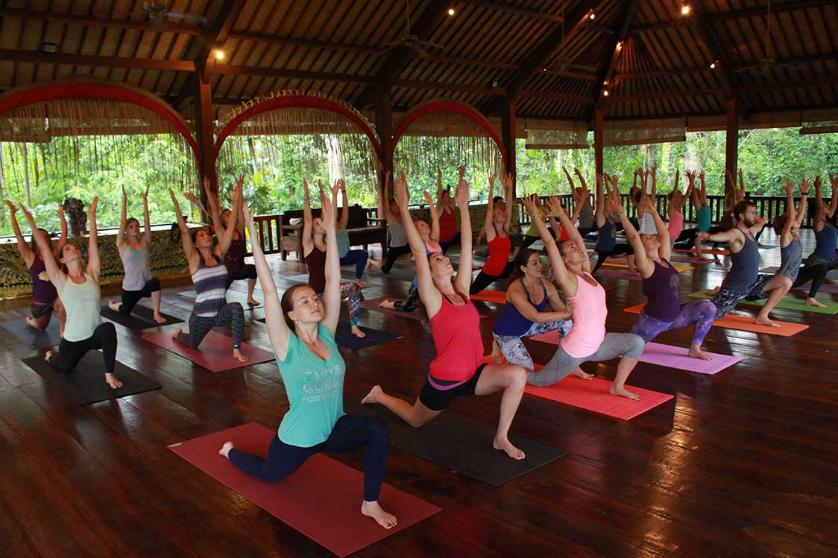 Due to the morning air in Ubud is very fresh, you can take advantage of it to do yoga. Even, if you've never tried yoga at all, you do not need to worry because of many beginners there. Not only local people who tried to do yoga, but many foreign tourists also try it. Most hotels in Ubud have yoga facilities, especially those with views overlooking the rice fields or the river. Some are free, and some are made into courses. Well, Ubud Bali is one of the best wellness centers in the world, besides India and Nepal, so do not waste your time in Ubud, try to practice the best Yoga in Ubud.
Related Product:
5. Learning Cooking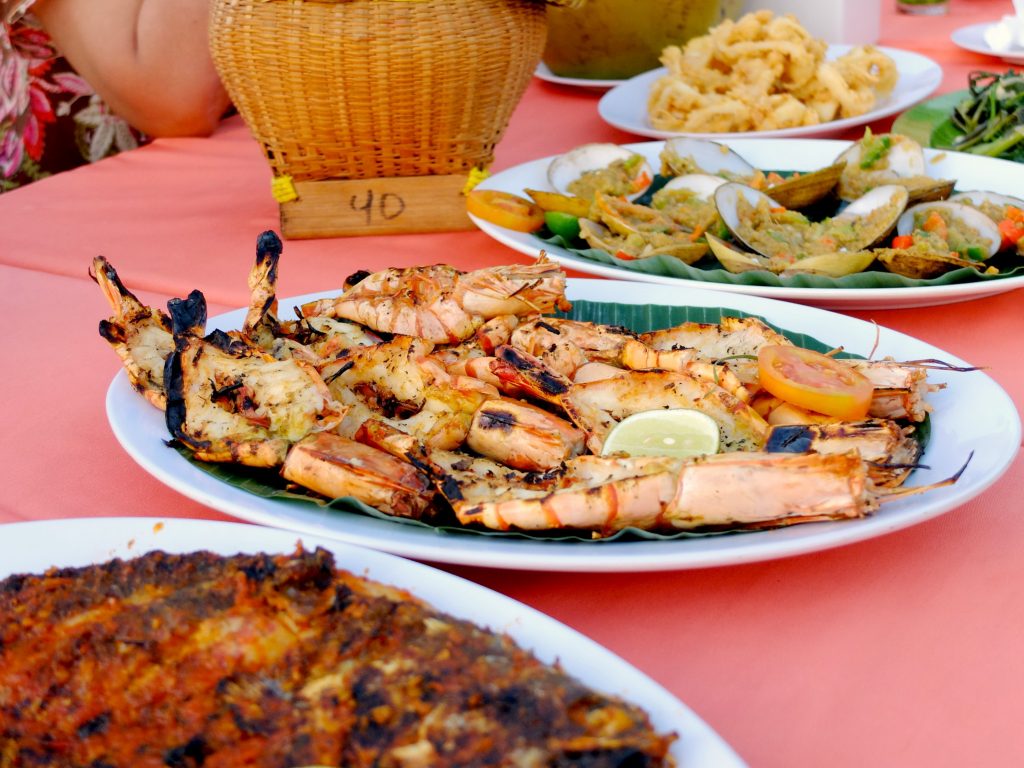 Most hotels and restaurants in Ubud Bali open cooking classes of Balinese cuisine for tourists. Both adults and children. The dishes taught, for example, satay lilit and lawar. And the other Indonesian cuisine is also taught, for example, fried rice and gado-gado. In addition to learning cooking, you will also receive a lot of knowledge about various Balinese cuisine. Before cooking, you are also taught how to choose ingredients in the market, shopping in the market, picking vegetables freshly from the garden, and so on. The cooking process is also unique because it does not use a gas stove, but uses a wood fire in the stove. Well, the reason is that the course is taking place in an open space and surrounded by gardens, organic plants with rice field views.
Related Product:
6. Watching Traditional Dance Performances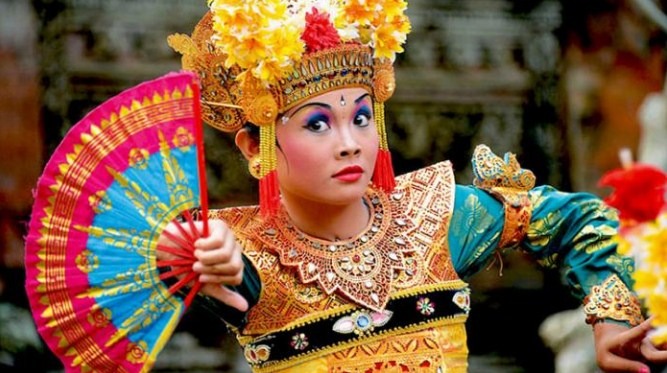 Kecak dance is one of the traditional art from Bali which is currently very popular. The dance is created in 1930 by a dancer and talented artists from Bali named Wayan Limbak. Kecak dance, which has to be performed by men became a cultural icon of the Balinese which got praise and favored by the local tourists from outside the island and foreign tourists who visit Bali. Kecak Dance is a pity to miss if you are visiting Ubud Bali. The dance that is usually performed every night tells the story of Ramayana performed by 50 to 100 male dancers. The dancers sat marching in a rhythm calling "cak" while raising both arms. This movement illustrates the Ramayana story when a group of apes helped Rama against Ravana. You can see Kecak Dance in Pura Dalem located on Jalan Raya Ubud.
7. Explore Beautiful Rice Fields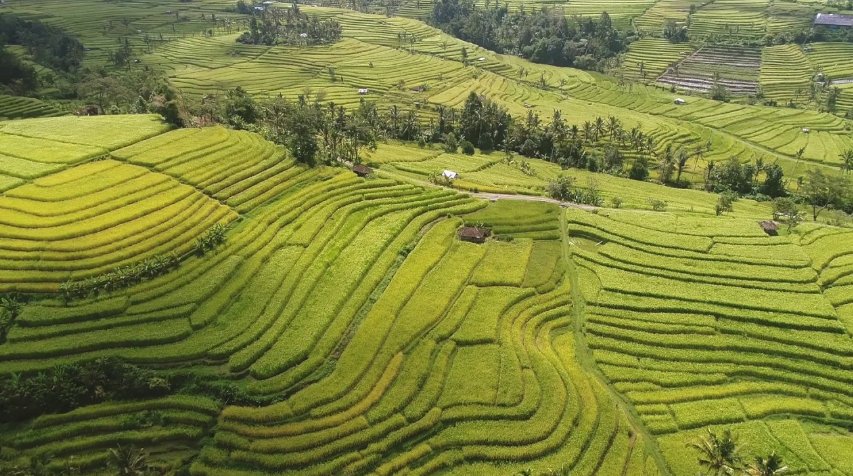 Ubud Bali is surrounded by beautiful green rice fields. The way to enjoy it is by walking around the rice fields. Many rice fields can be found here. Two places that you must see and visit are Campuhan and Tegalalang. This tourist destination gives a different sensation. When you are in the subak area of Tegalalang, you are not only seeing the beauty of the rice terraced fields but also talk to the farmers who are planting rice.
The farmers in the village will also be happy to pose in front of the camera and have a photo with you. In addition to down the rice fields on foot, you can also act as if you are the farmers in front of the camera by borrowing their equipment, such as hoes, hat (caping) and wicker baskets. Besides, you can also ride a bicycle around the rice field. This activity is usually accompanied by a guide. The guide will take you around the fields and go to the local villages so you can interact with them.
Related Product: