Batur Natural Hot Spring and Ubud Day Tour
A scenic tour to Batur natural hot spring and greenery Ubud
Tour Name

Batur Hot Spring and Ubud Day Tour

Duration

12 Hours

Tour Type

Tourist Attraction Visit

Introduction

Enjoy the relaxing natural and cultural Bali day tours

Batur natural hot spring and Ubud day tour is one of the best Bali day tours. It is a perfect combination to get to know Bali's nature and culture. Batur natural hot spring is located in the feet of Mount Batur, adjacent to Lake Batur. Feel the unique experience of bathing in natural hot spring with the scenic views of Mount Batur and Lake Batur!

First, we introduce you to the Batur natural hot spring with tranquil views in the background. From there, you will have the Ubud day tour. To tell you the truth, Ubud is a special area in Bali renowned for its beautiful nature. After relaxing your body in Batur natural hot spring, you will feel even more relaxed during your Ubud day tour. Here, you can witness the beautiful green carpet of one of UNESCO World Heritage Sites, Tegalalang rice terrace!

This Batur Hot Spring and Ubud Day Tour is suitable for couple, family, and special group tour.
Batur Natural Hot Spring and Ubud Day Tour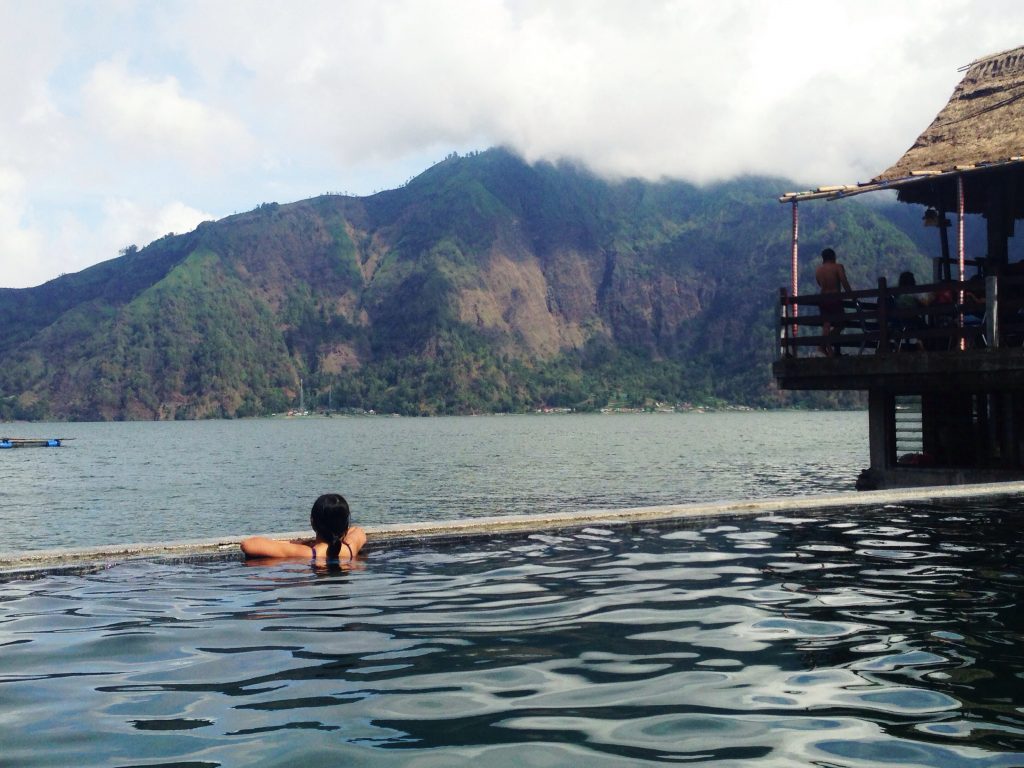 Feel the real experience of Balinese nature and culture at once!
Let's get relaxed in Batur natural hot spring and tranquil spots around Ubud with Batur Hot Spring and Ubud Day Tour! This set of Bali day tours is a unique way to enjoy the breathtaking views of Balinese nature. The warmth of the hot spring will instantly remove the tense on your shoulders. Then, be ready to greet the monkeys during the Ubud day tour! Don't forget to walk through the pathways and feel the serene atmosphere of Tegalalang rice terrace! You will end any Bali day tours perfectly by having a delightful seafood dinner with gorgeous sundown view at Jimbaran Beach.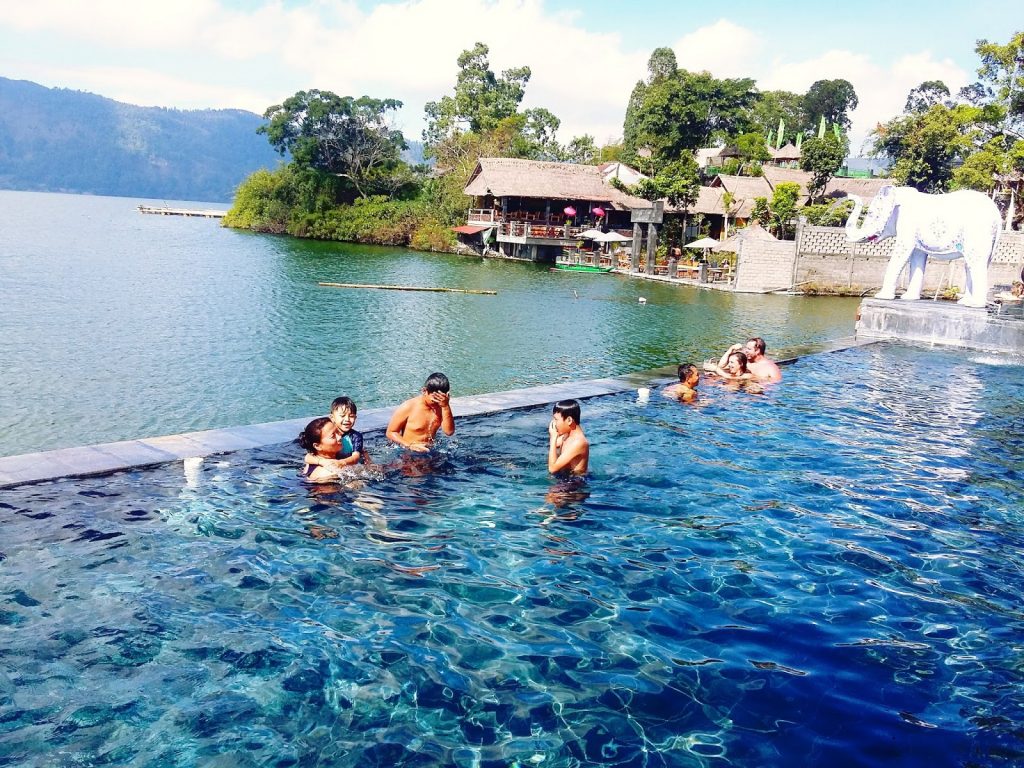 What is the best way to enjoy the beauty of both Mount and Lake Batur? Since it is located next to the lake and has the view of the mountain from afar, bathing in Batur natural hot spring is a great idea. Pamper your body with nice hot spring water flowing from Kintamani! It features scenic overlook of Lake Batur, the largest caldera lake in Bali. In addition, this hot spring is believed to heal and reduce body fatigue.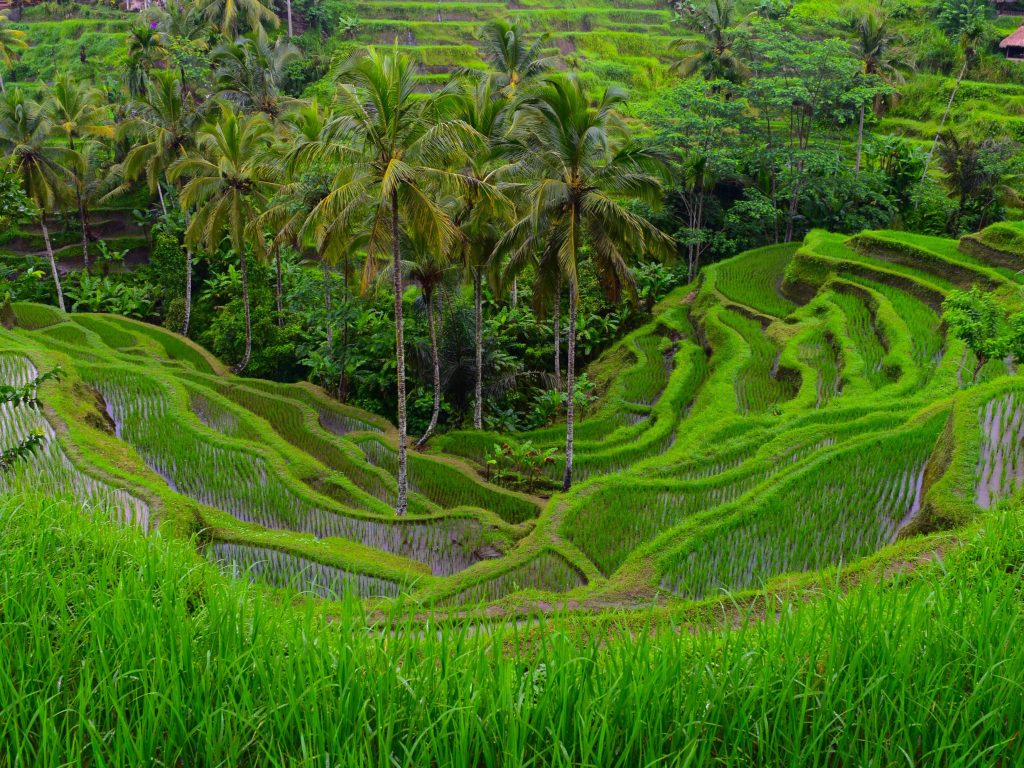 Continue the journey to Ubud
After having a nice bath, let's move on to have the Ubud day tour after lunch! First, take a look around Tegalalang green rice terrace!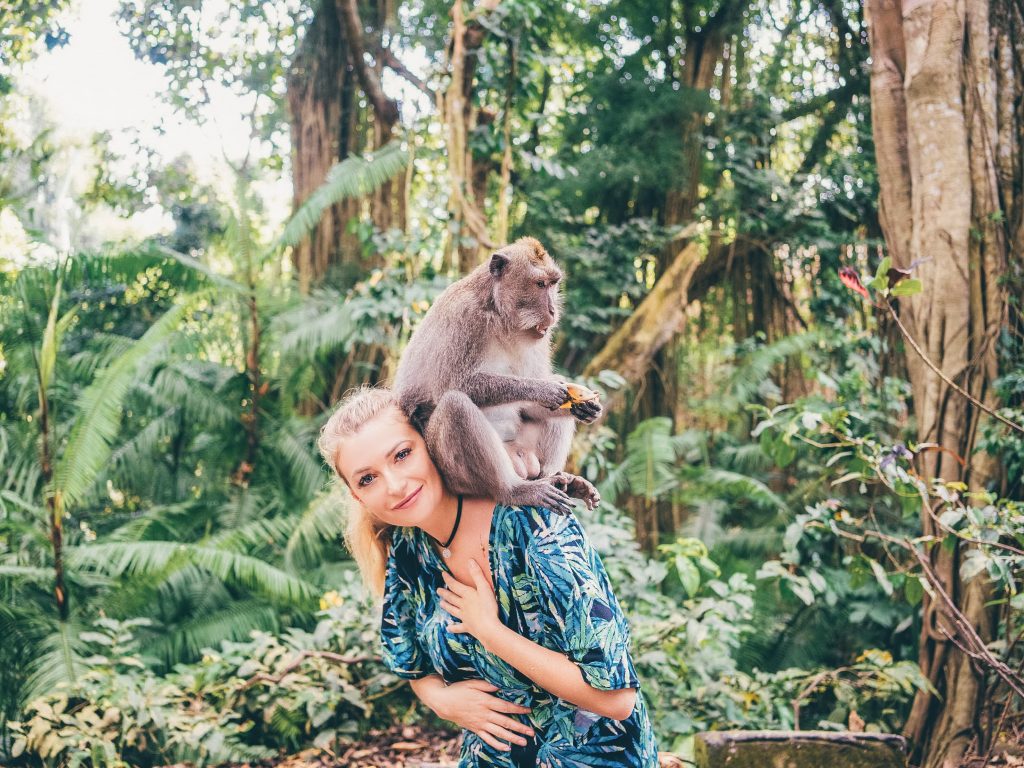 After that, meet the playful monkeys in Monkey Forest! Here, you can explore Balinese forest and get closer to troops of grey macaques. Besides, there are three sacred temples around the area where you can feel mystical atmosphere.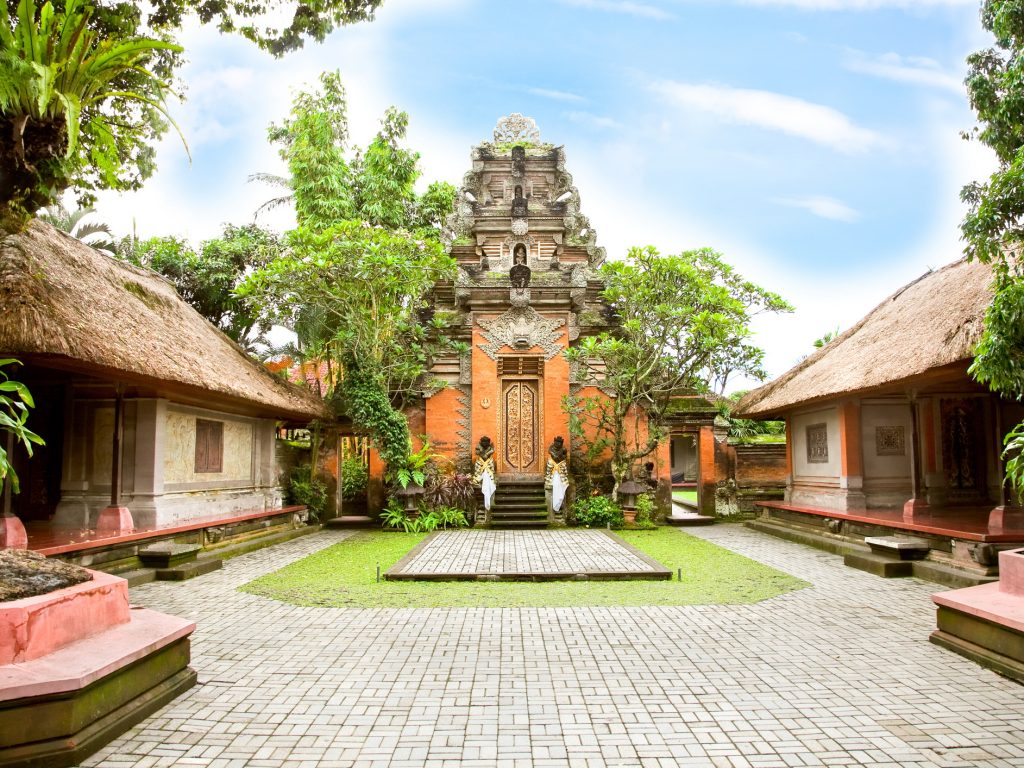 Don't forget to visit Ubud Palace while having your Ubud day tour! This palace is where royal family used to live.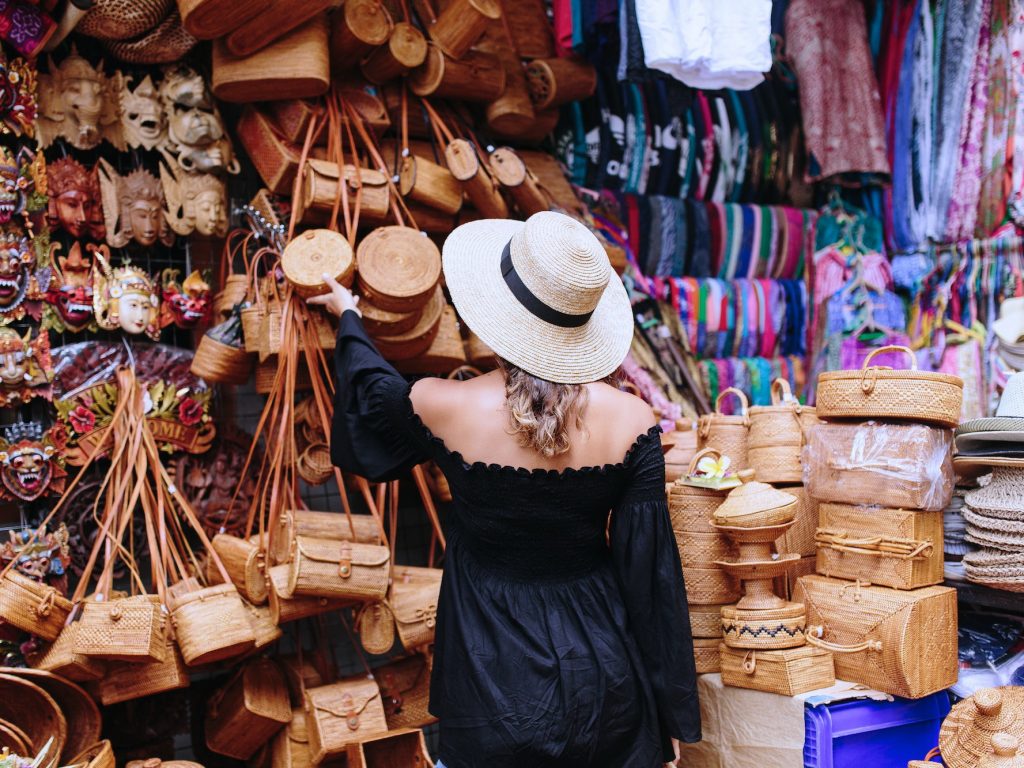 Do you want to shop for Balinese signature souvenirs? Relax! We will take you to Ubud traditional market. There, you can find various Balinese souvenirs or antique stuffs.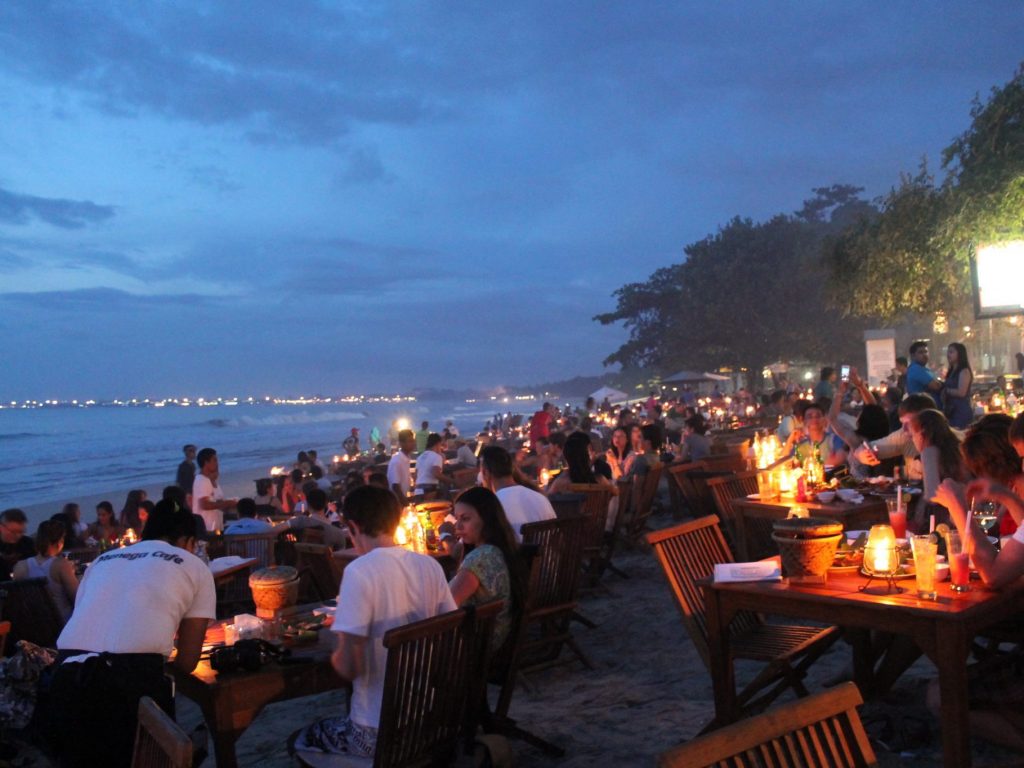 In the end of your Bali day tours, you will be taken to Jimbaran Beach! Enjoy a delightful seafood dinner (you can even have lobsters!) with a fascinating golden sunset view.
WHY WANDERNESIA?
Handpicked Experiences
Discover amazing things to do in Indonesia
Best Price Guarantee
More saver with best price & no hidden cost
Local Expert Support
Our local experts are ready to give you the best recommendation