6 Things to Do in Bali Indonesia
Looking for the best things to do in Bali Indonesia  ? Bali has endless natural beauty, there are always new things to explore on this island. It was not enough for a month to get around this beautiful and exotic island. There are so many interesting things that can be experienced, even some of the tourists get confused to prioritize which one should be visited first. Well, the answer definitely depends on how you want to enjoy your vacation and get a new experience.
Surely whatever your holiday plans, Bali has always been a favorite destination that you can enjoy, of course, it depends on your needs. You can backpack, honeymoon, travel with friends, travel with family, or do sightseeing tour. Looking for the best things to do in Bali 2018 ? Well, to summarize it, here are the six things to do if you visit Bali
1. Visit Trunyan Village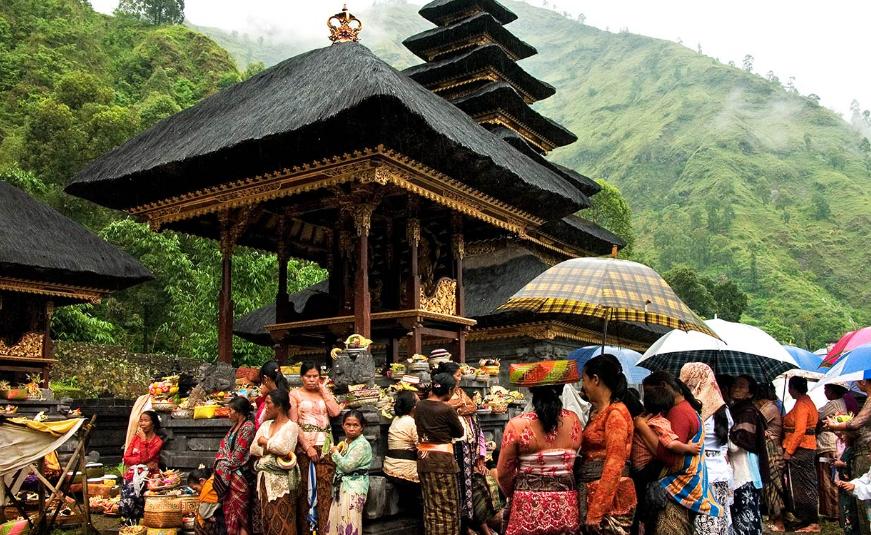 Are you still looking for the things to do in Ubud ? Well, try to move to Trunyan Village, it is a village that should not be missed if you are visiting Bali. The village is located on the edge of Lake Batur, Kintamani, Bangli regency, North Bali. Just like the other villages in Bali, Trunyan Village also has a cool air. The people of this village have a unique burial tradition. In Bali, if someone dies, his/her body will be burned or called by Ngaben. However, in Trunyan Village, it is not so. When someone dies, the body is only placed on the ground in the cave even on the tree. They call it mepasah. When you're in Trunyah village you will absolutely find and experience something different.
Related Product:
2. Visit Penglipuran Village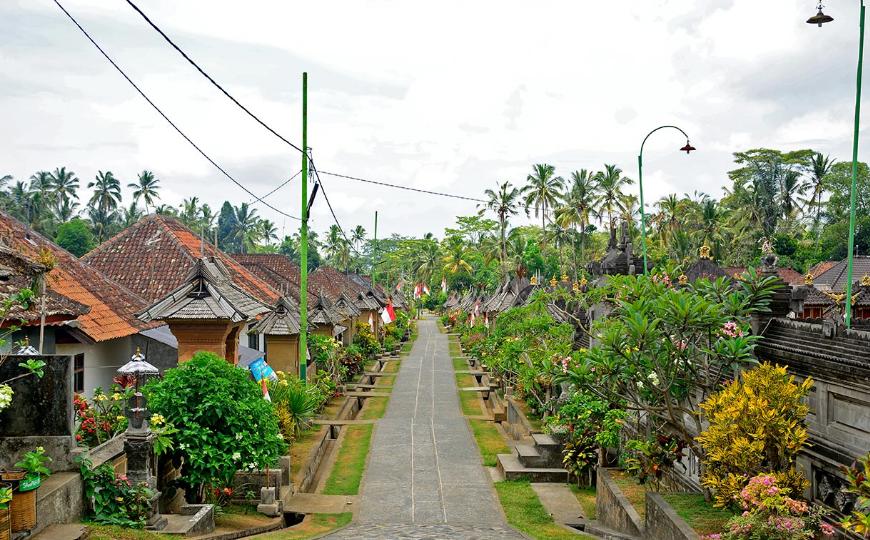 And the next village is Penglipuran Village. This village is located in Bangli Regency, approximately 45 KM from Denpasar. The village has an orderly and neat building structure. The building structure of Penglipuran Village cannot be separated from the culture that is held firm by indigenous peoples and the community that has been valid for generations. Penglipuran Village, performing many traditional events, such as installation and de-installation of odalan, Galungan, and many more. Instead, Penglipuran Village was named as one of the cleanest villages in the world. When you are in Bali do not forget to visit this village and admire one of the best place to visit in Bali.
Related Product:
3. Visit Pura Tirta Empul (Tirta Empul Water Castle)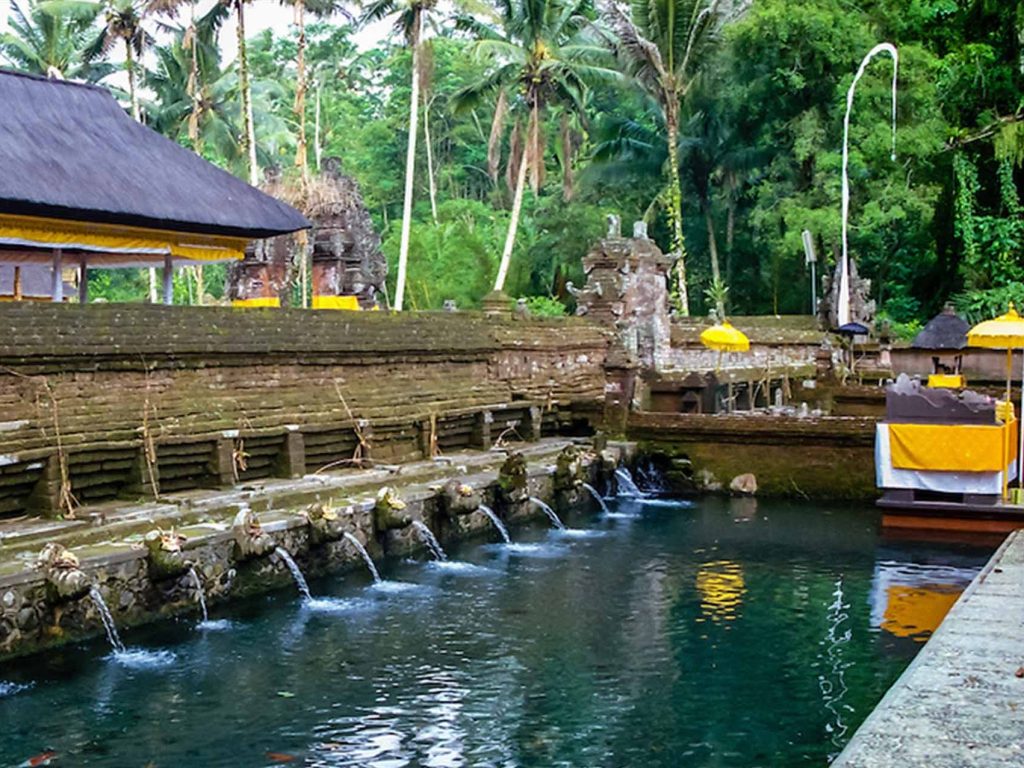 Pura Tirtha Empul is a water temple located at Tirta Manukaya Street, Tampaksiring, Gianyar regency, Bali. The name of Tirta Empul means the water spraying from the soil. The temple that was built in 962 AD offers an unforgettable experience for you. Here you can see three parts of the temple, they are, Nista Mandala or Jaba Sisi (the outermost temple), Madya Mandala or Jaba Tengah (the center of the temple complex), and Main Mandala or Offal (the main part of the temple).
Although there are no written rules, it is better to wear polite attire to honor those who come to worship. And try to eat some local fruits such as bananas and rambutan. Around the temple, there are many sellers who offer these fruits. Then, bring a change of clothes, especially if you want to enjoy the fresh water in Tirta Empul. Tirta Empul is also the best place in Bali for couples, you can visit this water castle with your loved ones and admire the cultural diversity together.
Related Product:
4. Do Rafting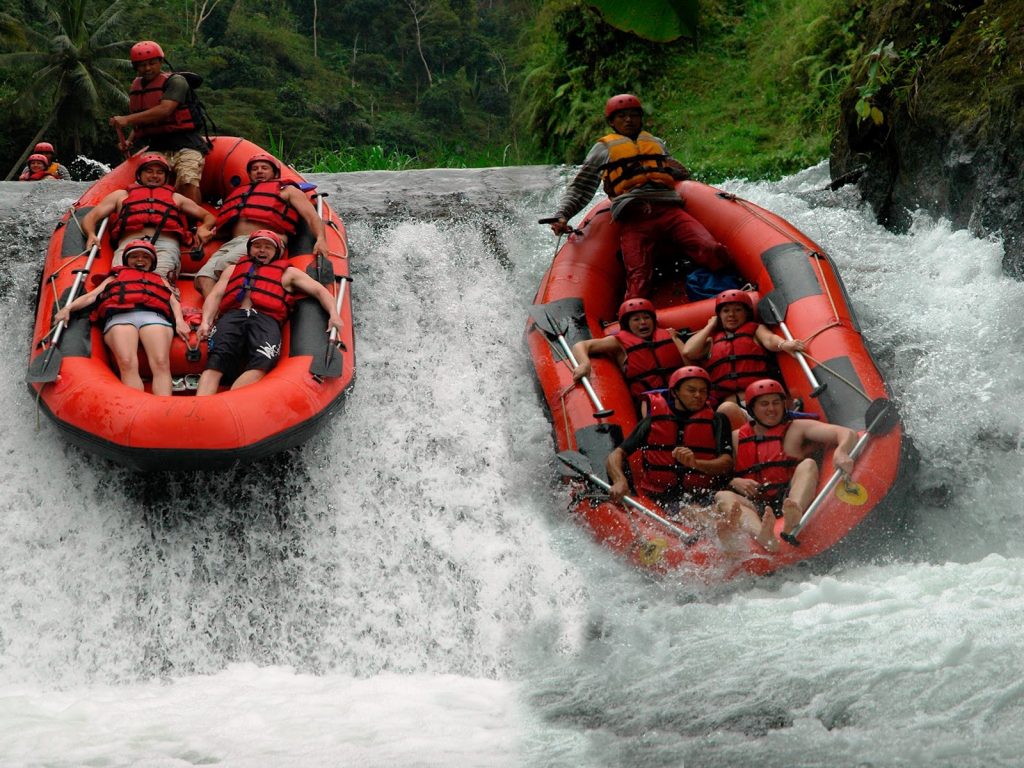 If you're looking for fun things to do in Bali or some extreme sports activity, rafting is perfect for you. On the Bali Island, there are so many rivers that serve as recreational objects in the form of rafting. Rafting is a freshwater sport where you are brought across the river flow with the large of water insistence that is able to trigger your adrenaline rush.
During the river flow to the finish spot, it is not only required the prime physical but also teamwork. And one of the best rivers for rafting in Bali is Ayung River. With 12 kilometers distance of rafting track, Ayung River famous for its rafting activity, where the flow of this river is suitable to serve as a perfect rafting place in Bali. During paddling, you will be carried along the stream with a loud rush of the river that endlessly wet your bodies. Trained rafting coach guide you on every trip to ensure your safety on the river. Nevertheless, as with all risky sports, rafting entails some aspect of risk and that is what makes it so exciting.
Related Product:
5. Have a dinner at Pasar Senggol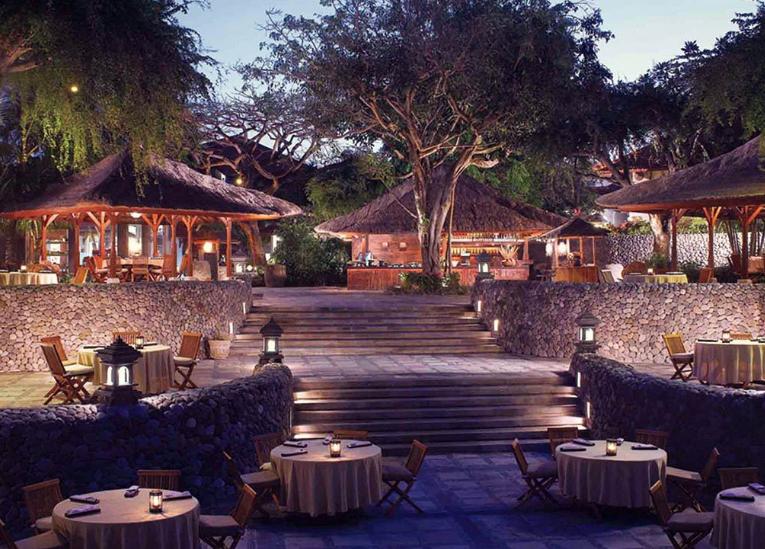 Love of the Balinese culinary can be seen from the interest of local and foreign tourists who visited some districts in Bali just for travel food. In Bali, there is a place for travelers and food travelers that want to experience the culinary delights from various regions in Indonesia, it is called Pasar Senggol. Located at the Grand Hyatt Bali, Pasar Senggol is a buffet event, which is held in the evenings while enjoying the beautiful stars in the sky, you can taste a variety of cuisine from various regions in Indonesia, especially Balinese typical food.
In Pasar Senggol, there is a wide range of culinary, starting from drinks, snacks to the heavy meal which certainly has its own characteristic taste. Pasar Senggol consists of various kinds of food sections, from appetizers, BBQ, Balinese Food, wok station, and dessert. Not only offers culinary experience, but also Balinese dance performance to make the visitors more enjoying the dinner and introduce Indonesian original dance to the foreign tourists and local tourists as well.
Pasar Senggol also shows a crafts bazaar as a place for local craftsmen to sell and showcase their work. Pasar senggol has a thick aroma of Indonesian, both of the show, the atmosphere, as well as the culinary itself. Well, you can ask your kids to come along to Pasar Senggol and include this as the things to do in Bali with kid. We're pretty sure your kids will love the food experience and also the atmosphere.
Related Product:
6. Visit Gilimanuk or Gianyar to Taste The Authenticity of Betutu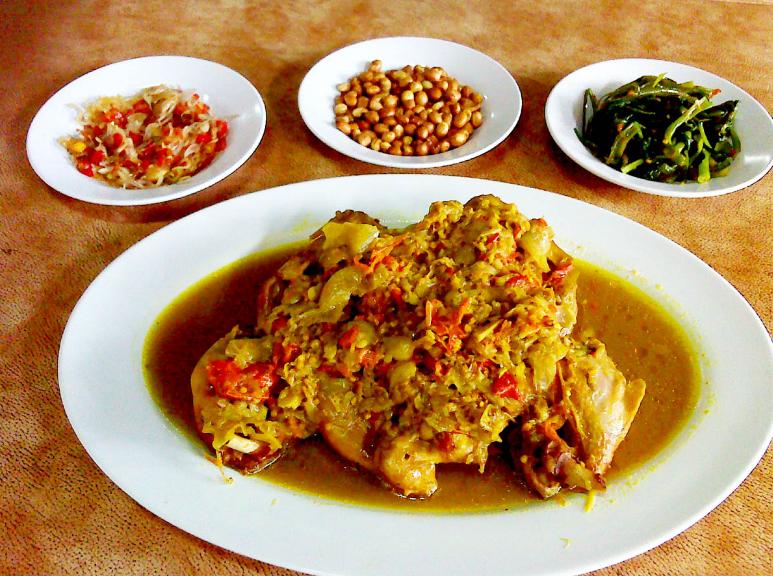 Betutu is a perfect Balinese dish when you try to find what to eat in Bali. This delicious food is usually made of duck or chicken with many spices inside. They are consists of ginger, turmeric, garlic, onion, galangal, bay leaf, and of course chiles. But, first of all, the duck is rubbed with tamarind puree and salt to purify any signature aromas and tenderize the meat. Then it's wrapped in banana leaf, and slow cooked until the meat falls off the bone.
Betutu is not just made of duck/chicken, birds are commonly used too. Just like lawar, Bebek/chicken betutu has its own version depends on the district. For example Gilimanuk which has the authentic "betutu lalah" or a very spicy betutu and Gianyar which has the most tender betutu ever due to the cooking style, it is cooked for more than 12 hours and more complicated than other versions. Well, betutu is a dish that you don't want to miss.