Six Things to Do If You Visit Bali
If you've thought of visiting Indonesia, consider these six things to do if you visit Bali. Bali can be seen as Indonesia's most known island with famous beaches to visit. If you go there especially during peak seasons, you will find the coastlines full of domestic and foreign tourists. However, you can't just move from beach to another to fully enjoy the exoticism of this island. There are a lot more fun things to do in Bali. Below are some of them:
Waka Sailing Catamaran to Nusa Lembongan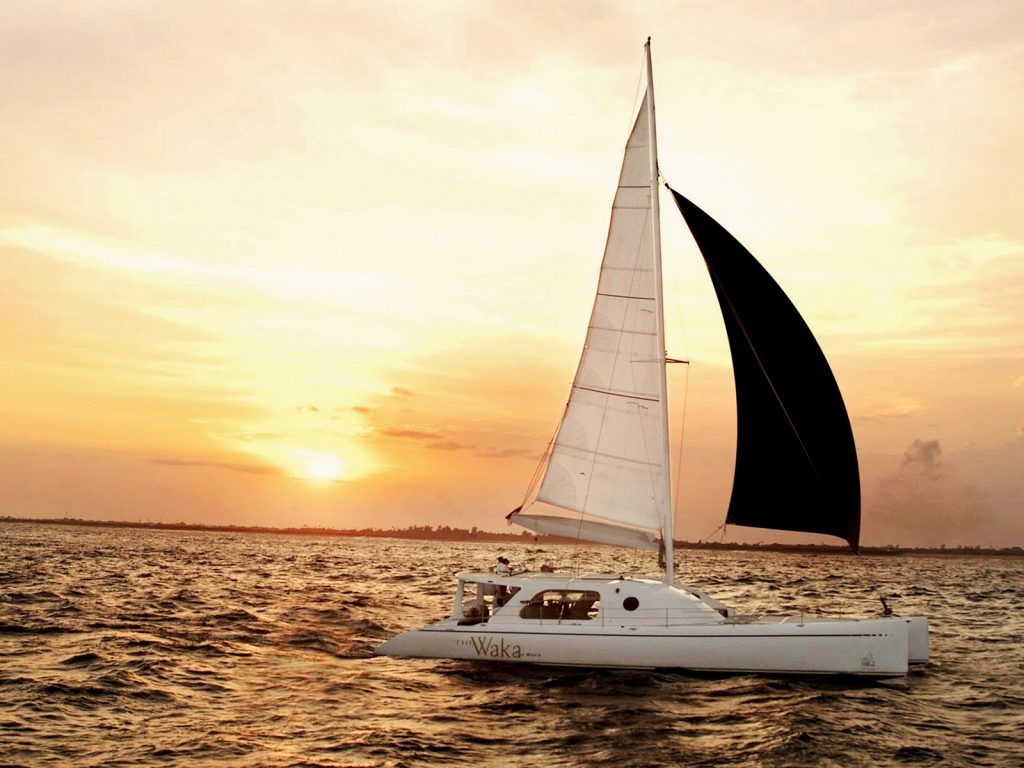 Nusa Lembongan is one of the best islands around Bali to visit and relax. This beautiful island has been Bali tour destination preferred by many local and foreign tourists. If you have ample time in Bali, it is highly recommended to visit other islands around it, like this Nusa Lembongan. To go there, you can board onto a catamaran which can take you directly to Nusa Lembongan from Benoa Harbour, South Denpasar.
This private luxury cruising in the lean catamaran not only aids you to have pleasures inland, but also onboard. The main impression of this waka sailing is of course the gorgeous look of sea from the boat which will surely pamper your eyes. Tourists can enjoy various foods and beverages served during the cruise and do various relaxing activities such as sunbathing on a nice tropical weather, trolling fishing, or just hanging out in the lounge.
Depending on the weather and how strong the wind is, the trip itself may take around one and a half hours cruise from Benoa Harbour to Nusa Lembongan. It is perfectly enjoyable for solo traveller, couples, group travellers, and families. If you are interested in joining this waka sailing, the trips are open on Mondays, Wednesdays, Thursdays, and Saturdays, from 9 a.m. to 5 p.m.
Related Product:
Visiting Bali Safari and Marine Park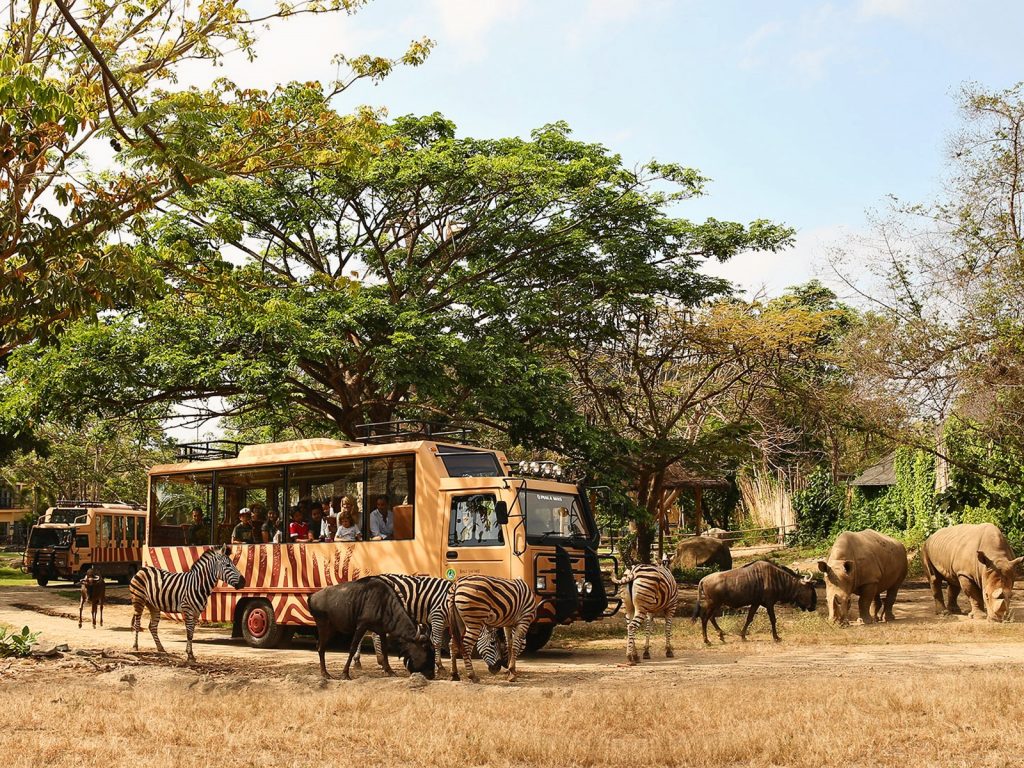 If you go with your whole family to Bali, you might be curious about things to do in Bali with kid. While some activities in Bali are suggested to be done only by adults (there are bunches of extreme sport activities to try in Bali), many of them are also suitable for kids. One of them is visiting Bali Safari and Marine Park. Visitors can get enjoyment and education while observing a thousand kinds of animals taken care in this area, including rare and endangered animals like Komodo dragon, orangutan, and Bali Mynah bird.
Bali Safari and Marine Park is located in Gianyar and can be reached in 2 hours drive from Nusa Dua or 45 minutes to one hour drive from Kuta, Sanur, and Jimbaran. This Bali tourism object is open for public from 9 a.m. to 5 p.m. Bali Safari and Marine Park offers several packages to choose, with different kinds of activities to enjoy with family or friends. Is there any spark of interest in you to explore the safari park at night? You can do so in Bali Safari and Marine Park.
Related Product:
Trying Tanjung Benoa Water Activities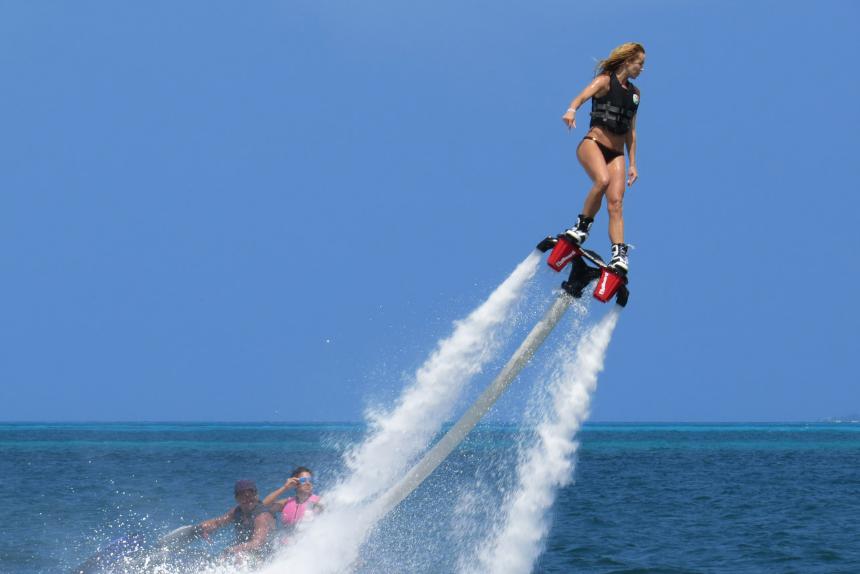 You may want to put Tanjung Benoa in your itinerary if you look for a place where you can do various things to do in Bali 2018. Tanjung Benoa is a sub-district in South Kuta district, Badung Regency. There are lots of fun water sport activities that will satisfy tourists' longing for adrenaline-rushing activities. Tanjung Benoa Watersports offers fun and adventurous sports to the visitors, i.e. flying fish, parasailing, banana boat, fly board, rolling donut, Jet Ski, sea walking, diving, snorkelling, and many others.
Tanjung Benoa is usually very sunny during the day, so, we highly suggest you to apply some sunblock and bring along your sunglasses. Now, which one do you want to try? You can choose some on your preferences or try all activities offered there.
Related Product:
Doing Gunung Kawi Tour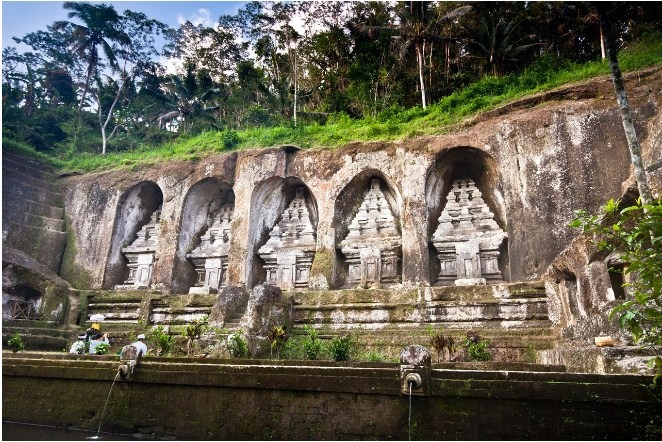 Travelling to Gunung Kawi is great choice to enjoy Bali destination place. This is the very place where you can get to know about Balinese sacred relics and ancient legends. There, you can see ten shrines called candi, which are believed to be hand-carved in a single night by Kebo Iwa, one of the great Balinese military commanders during the reign of Prabu Sri Asta Sura Ratna Bumi Banten in early 14th century. Each candi is believed to be made in honour of Balinese royal family. The atmosphere you experienc may bring you the feeling of going back to ancient times. Because Gunung Kawi is a holy and sacred site, visitors will need to wear sarong.
Exploring Nusa Penida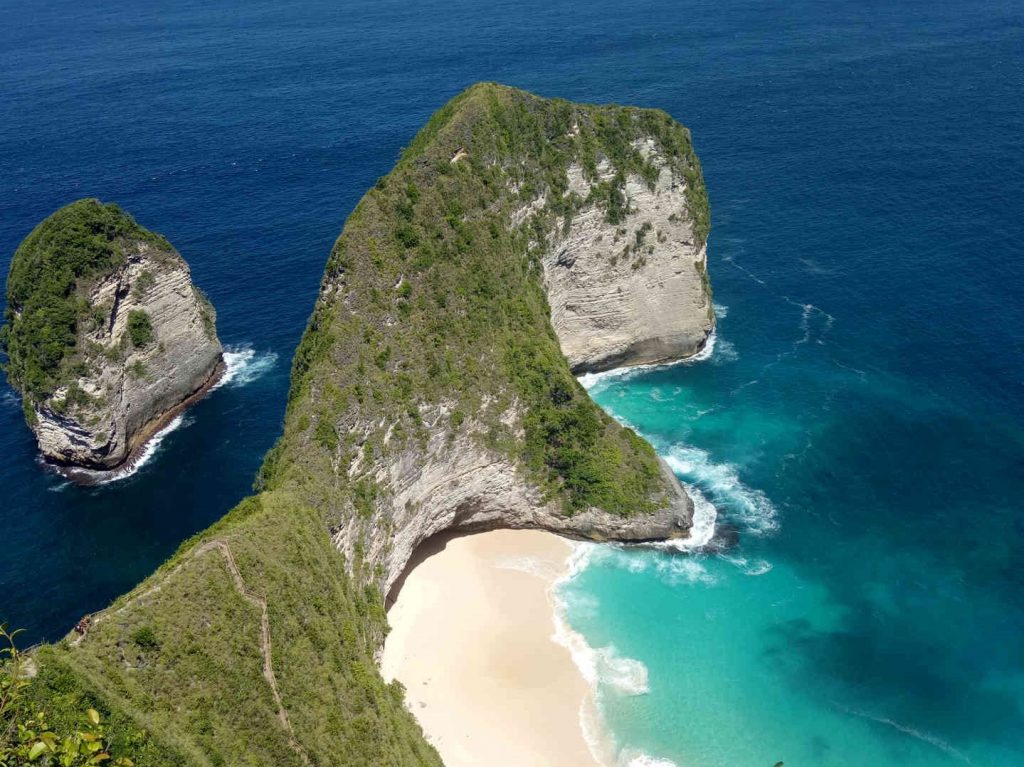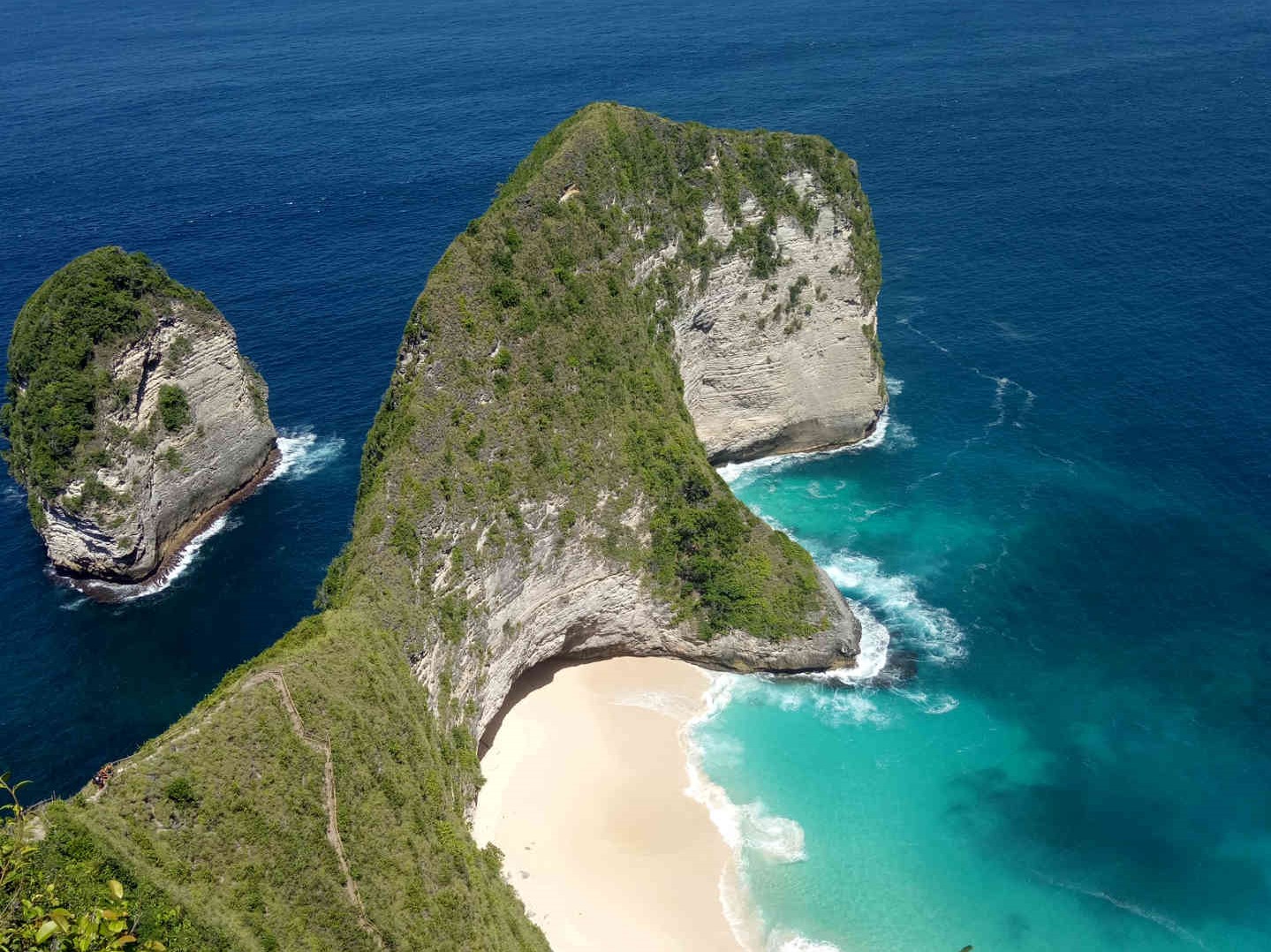 Another more famous island near Bali is Nusa Penida. It is not exaggerating to claim this island as the best place in Bali for couples. Nusa Penida has always become a great place for honeymoon. Couples enjoy observing the exotics of the island and blending with the locals. Tourists will never get it enough to explore the island. You may find Broken Beach fascinating! The beach was once a cave which roof collapsed long ago.
Broken Beach is one of the best places to visit during your stay in Nusa Penida. Another interesting beach activity to do is Kelingking Beach hike.  Finally to get into the area which will look like a private beach, visitors should go down hundreds of stairways.
Related Product:
Enjoying Bali Art Festival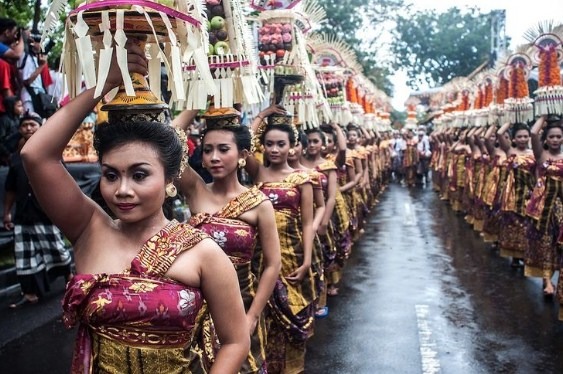 Taman Werdhi Budaya Art Center is a best place to visit in Bali during Bali Art Festival. This annual event is usually held for a whole month, from mid-June to mid-July. This art festival is a heaven for art lovers. During the period of the festival, tourists and local people can have a sight of various cultural performing arts, exhibited handicrafts, other merry showcases of Balinese music, dances, beauty, and arts, presented every single day from the first to the last day of the festival. It is undeniably the best moment to visit Bali.