Outside Mainland Getaway – Nusa Penida Day Tour
Give yourself a great holiday experience by exploring Nusa Penida
Tour Name

Nusa Penida Day Tour

Time

10 Hours

Precautions

Please read the Refund and Cancellation Policy before making your reservation

Pick-up time may be postponed due to local traffic

(It can delay for 15~30 minutes and this cannot be complained.)
Get mesmerized by the vivid beauty of Nusa Penida!
Nusa Penida Day Tour takes you from Bali's mainland to a heaven on earth. It is one of the best and must-have Bali day tours. Nusa Penida is renowned for its splendid natural landscape which is very popular among domestic and international tourists.
If you want to feel the pure nature, we definitely recommend this Nusa Penida Day Tour. Relax your mind by enjoying the beautiful island away from the crowded and hectic spots in southern Bali! No need to take a long journey; it's only about an hour from Bali mainland by speedboat.
Spoil your body and feel the cool ocean by swimming in Angel's Billabong! It is a natural infinity pool by the sea. Besides, observe the blue horizon from Kelingking cliff! You can also enjoy the beauty of the underwater life by snorkeling in Crystal Bay. FYI, it's a must-do one! We hope you're lucky enough to spot the famous Manta during your snorkeling activity.
Nusa Penida Day Tour is suitable for peaceful seeker, couple, family, and special group tour as well.
Nusa Penida Day Tour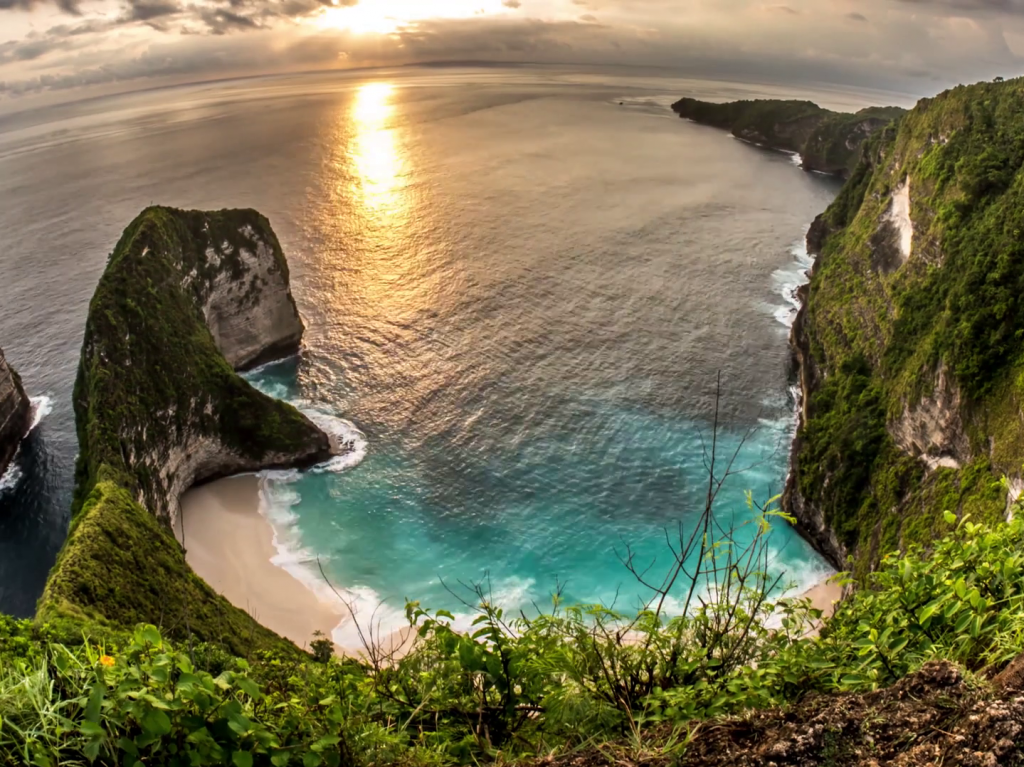 Let's leave the hustle bustle of south Bali coasts for a while and take a special trip with Nusa Penida Day Tour! Nusa Penida is a beautiful island with pure nature in Bali. It is such a perfect getaway. Hop on a speedboat and it only takes approximately 1 hour from Bali. Because of its beauty, this island is well-known among domestic and international tourists, especially honeymooners. There are many gorgeous tourism spots to visit in this small island. Let's have a look at some of them!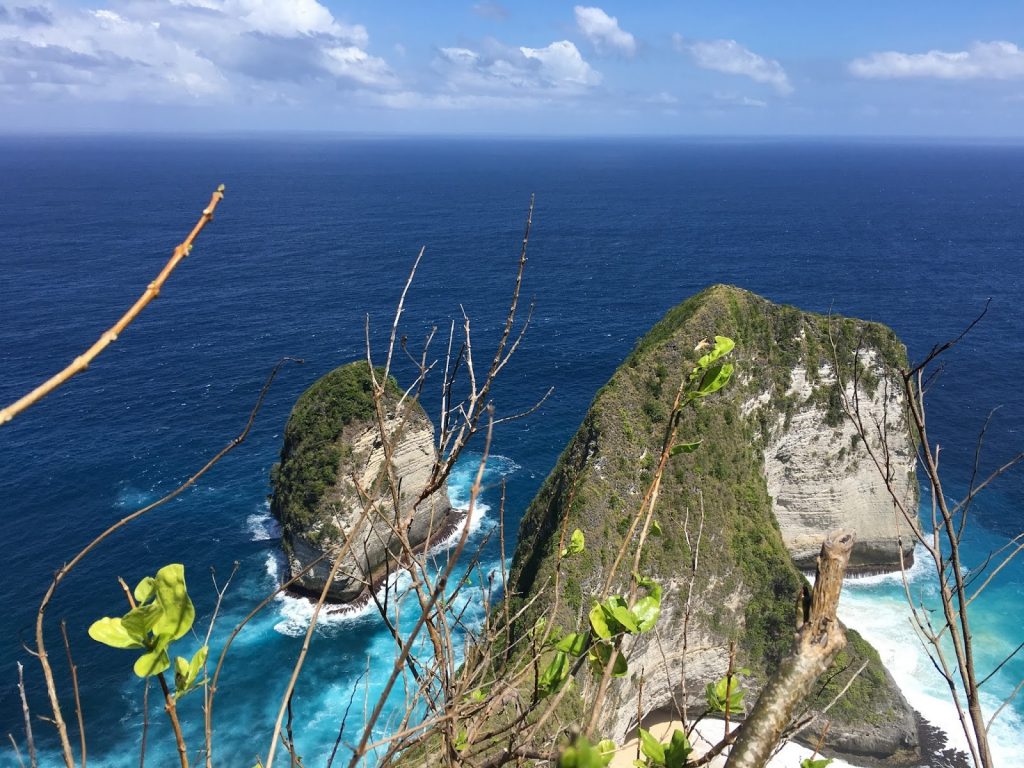 Kelingking cliff and beach are the best spots to visit during this Nusa Penida day tour. It features the crystal clear water. From the high cliff, you can view the breathtaking aquamarine-colored ocean. The beach is actually down below the cliff. Prepare yourself to get down the stairs for the best experience! The beach is super clean and exclusive, and has beautiful, soft, white sand. It's really worth the hike down.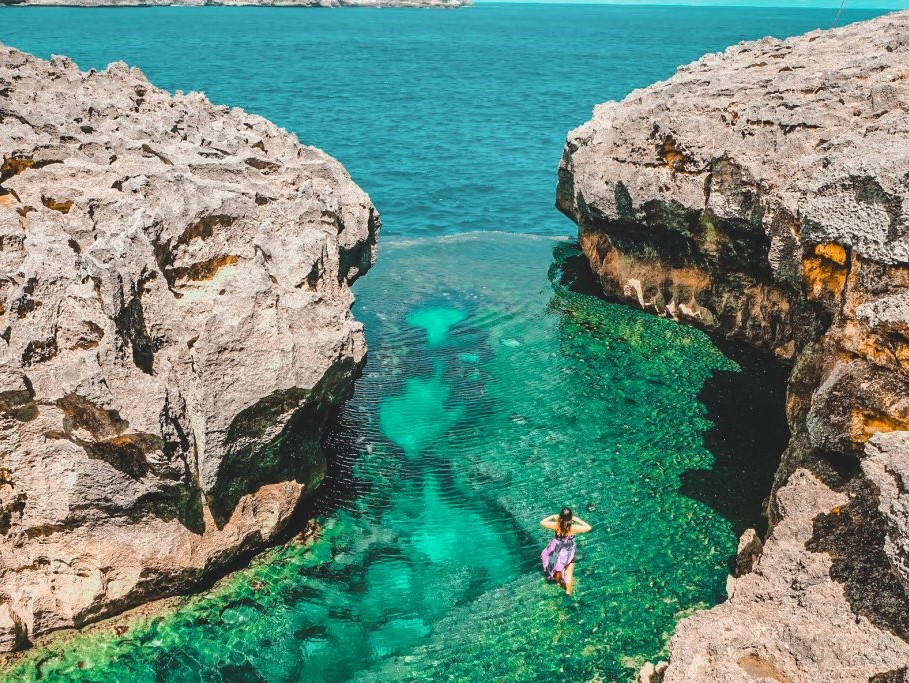 A must-try activity: swim in natural infinity pool of Angel's Billabong. It is near Pasih Uug which we will discuss after this. Angel's Billabong is a natural rock lagoon with picturesque seascape perfect for swimming.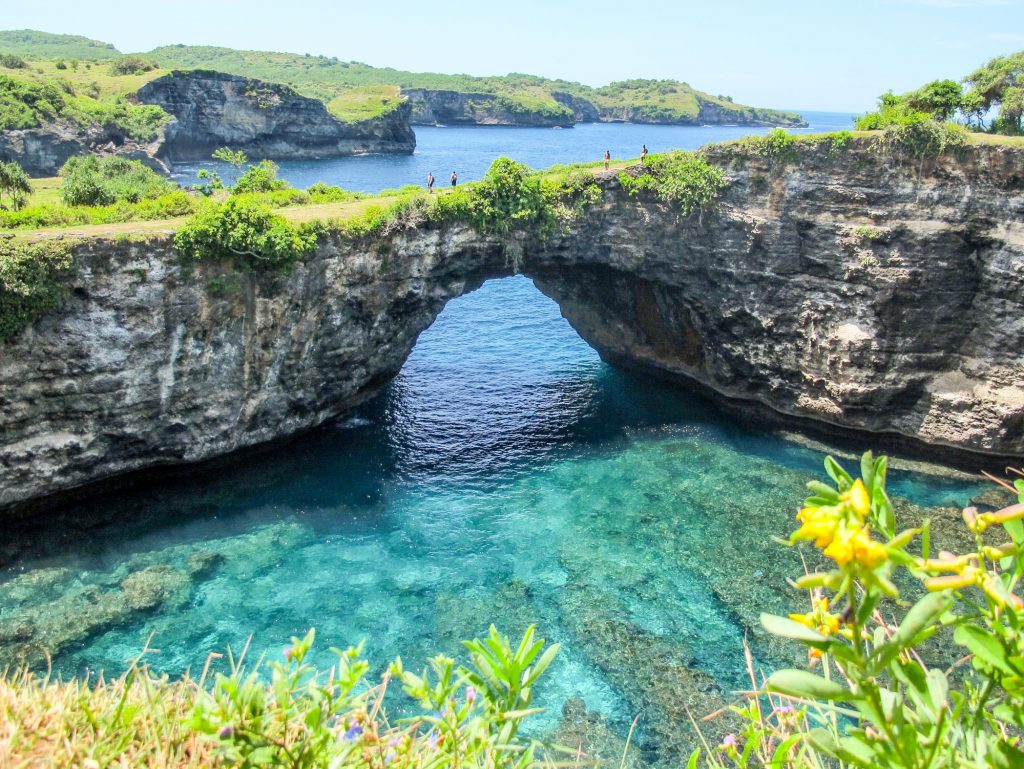 Just nearby Angel's Billabong, you can visit Broken Beach. As the name suggests, the signature landmark of the Broken Beach is the broken cliff that forms a hole at the middle. How stunning! Indulge in stunning sea, natural terrain, and vibrant waves at Broken Beach.
Crystal Bay is a great place for snorkeling and scuba diving. This spot is also known as Manta point. Why? It is because you can get a chance to see Manta rays, if you're lucky! Create one of your memorable Bali day tours by joining Nusa Penida Day Tour!
WHY WANDERNESIA?
Handpicked Experiences
Discover amazing things to do in Indonesia
Best Price Guarantee
More saver with best price & no hidden cost
Local Expert Support
Our local experts are ready to give you the best recommendation