6 Things to Do in Bali Seminyak
Bali has a ton of activities to do, especially in its mainland, Seminyak, for instance, there are so many things to do in Bali Seminyak. Seminyak is famous for its upmarket fashion, luxury resorts and restaurants, an upmarket seaside enclave north of Legian and Kuta. Located about 10 km from Denpasar, the capital of Bali. The atmosphere here is much more relaxing compared to Kuta, while the beach is relatively quiet during the day.
Seminyak is packed with some of Bali's best and famous restaurants, while on several streets there are restaurants that must be visited for a dining destination. Seminyak is also nicknamed as a haven for food lovers, you can find varied cuisine from around the world. Shopping spots in Seminyak consist of exclusive fashion boutiques and lifestyle outlets with famous and luxurious brands. Everything can be found in Seminyak. Then what are the things to do in Bali Seminyak? Here the following list;
Go To Totem Room Escape Bali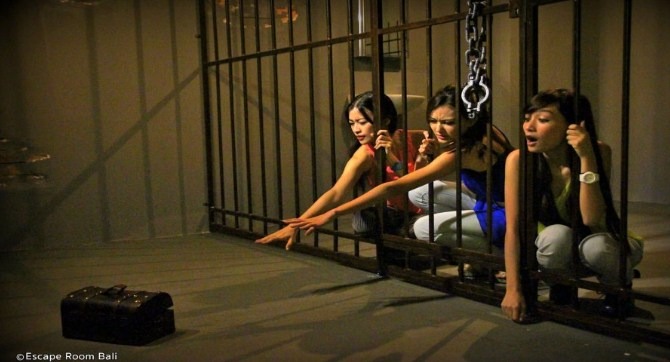 This attraction mixes the puzzle with technology, which is wrapped in a themed room to make your experience even more amazing. Visitors will be locked indoors to solve the puzzle there. And the time to solve the puzzle is limited. The speed and accuracy are indispensable for completing the given mission. It is suitable for people who have a high curiosity in solving the puzzle.
There are 4 rooms with different themes to choose. Each room has different difficulty levels. The room features missions such as Locked-In Darkland (Egyptian Secret), Kidnapped (Mission of Liberation from Attack), and Mission Impossible. The most thrilling thing at Totem Room Escape Bali is the duration. That is why this game invites visitors' adrenaline to get ready to pursue the time to complete each mission. Teamwork is really necessary to solve the puzzle. The tools used are deliberately limited to make the game more fun.
Related Product:
Visit St. Mikael's Church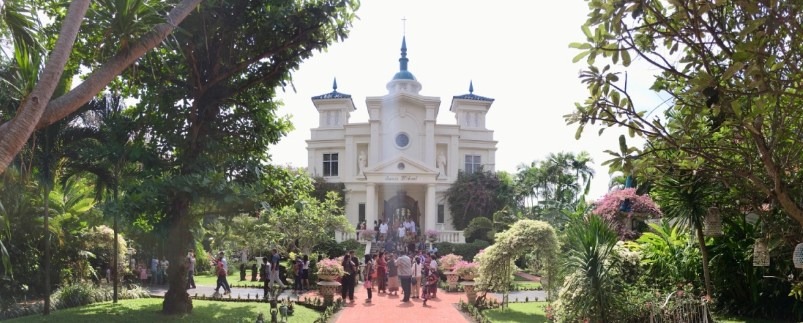 St. Mikael Church is famous for its gothic architectural style combined with bright blue and white paint, making this church look like a palace in Disney movies. On the wall of the church, there is English stained glass aged for centuries. Very impressive. Saint Mikael Church is always open every day (if you just want to take a look and take pictures). For those who love the beauty of architecture, St. Mikael Church is perfect for you. Especially if you come at night, the lights will beautify the outside of this church, it is the best photo spot at night in Seminyak.
Playing In Waterbom Bali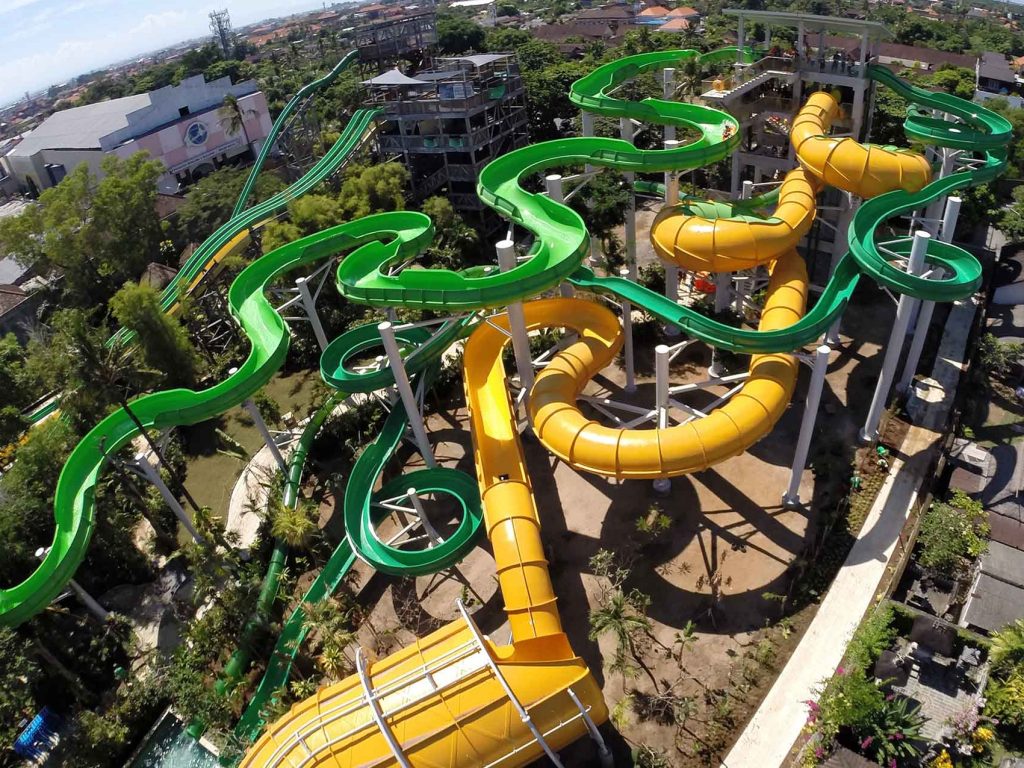 Waterbom Bali can be proud of beating some of the best rides from other countries such as Aquaventure Waterpark, Dubai and Disney's Typhoon Lagoon Water Park in Orlando, Florida. Orlando, Florida is known as a world-class one-stop playground because of the full range of rides facilities available there.
The best waterpark in Asia, which is Waterbom Bali has 13 types of challenging water rides. The rides ranging from wriggling in the pipeline to the challenging adrenaline game on Climax and Python rides. The waterpark is open from 09.00 am to 18.00 pm. You should come in the morning because the parking lot is quite limited. And you can also enjoy all the water rides without having to wait for the long queue. This is one of the best things to do in Bali Seminyak, isn't it?
Related Product:
Visit Gallery Trick Art 3D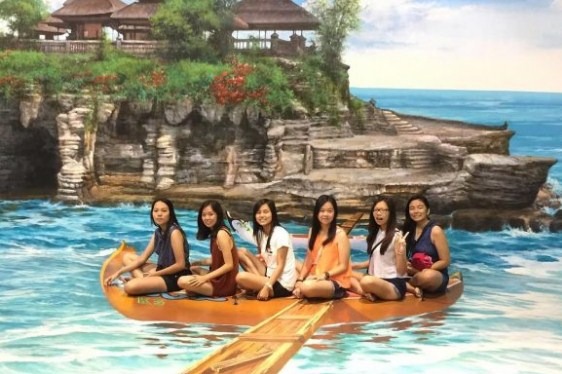 If you want to "cheat" using beautiful photos, please visit the Gallery Trick Art 3D in Seminyak which is open daily from 9 am to 10 pm. As the name implies, this museum has a trick that will really trick the eyes. Make sure your camera has a lot of storage memory because there are dozens of paintings that can generate hundreds of viewpoints. In addition, you should wear a unique outfit to match with the existing paintings.
Before entering the Gallery Trick Art 3D Museum, you will be asked to remove the footwear, such as shoes or sandals. And if you come as a group, the manager will offer a tour guide who will explain all the collection of paintings, as well as become a photographer. There are various paintings with different themes in Gallery Trick Art 3D Museum. Some of the themes of the painting illustrate the situation of Bali. For example, traditional villages, barong statues, canoes in the river, surfing, and so forth. Actually, the main concept of the Bali Trick Art 3D Museum is devoted to the visitors who like art, especially photography because with the right focus, you can get some photos that look so real.
Related Product:
Visit Pura Petitenget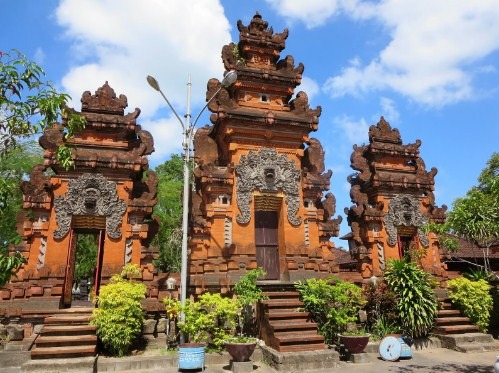 Pura Petitenget offers a different world in the middle of the hustle and bustle of Seminyak. This temple stands amidst the lush tropical forest in Bali. You will find small statues, temples, and pavilions where you can rest there. Red brick and sandstone which became the primary building material of this temple make the ethnic atmosphere feel very thick. For those of you who love the art of carving, you can see the Balinese typical reliefs in every door and pagoda.
The atmosphere of Pura Petitenget is very calm and religious impression is absolutely felt here. Balinese people making the daily offerings wrapped in banana leaves and also burn incense here. The location is quite easy to reach. From Ngurah Rai airport it only takes about 30 minutes to arrive on Peitenget street. If you come from the north side via Sunset Road, you need to pass through Kerobokan highway. If you are in the southern part of Bali like Kuta, you have to pass through Jalan Raya Seminyak. This temple is located on the main road.
Food Culinary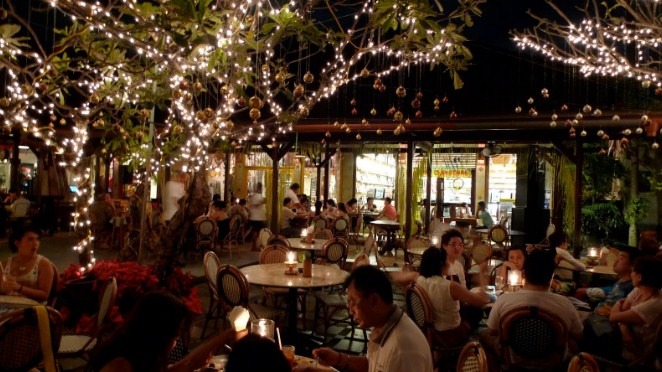 There are many top and famous restaurants along Seminyak area. The prices in Seminyak area is somewhat more expensive when compared to the other areas, but the deliciousness of the food makes the price is worth it. One of the famous restaurants that you can visit in Seminyak is Warung Made. Furthermore, for coffee lovers, try to visit Pison Coffee Seminyak. The cafe provides fusion dishes and varied of coffees. The excellence of this cafe lies in the interior design which is very beautiful. If you love hanging out in cozy places, with cool interior design, while sipping coffee.
Then Pison Coffee is perfect for you. But if you want to enjoy the food near the beach try to come to La Plancha. Every afternoon before sunset, almost all of the seaside in Seminyak is full of La Plancha's visitors. So if you want to hang out at La Plancha Seminyak, you better come earlier. Actually, there are still many restaurants and cafe that you must visit in Seminyak and, of course, lots of things to do in Bali Seminyak