5+ Choices on What to Eat in Bali
People not only travel to Bali for its beauty and culture; they also wonder about what to eat in Bali. We must've all agreed that Bali is the most visited region in Indonesia. Who doesn't know about this island of gods? Hundreds of people are coming inland every year. If you visit Bali, trying various Balinese dishes is a must.
You might wonder where you should go to try delicious Balinese treats. However, Bali is not exclusive for its traditional food only as you can essentially find anything in this beautiful island. Read up to get to know some choices on what to eat in Bali.
1. The New Beranda Restaurant in GWK Park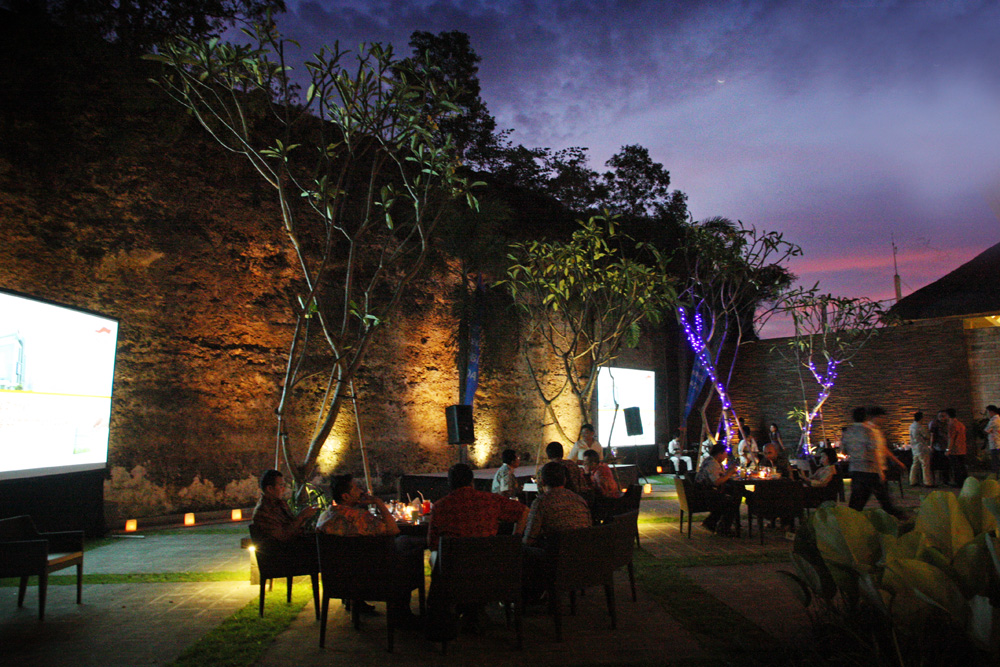 GWK, the abbreviation of Garuda Wisnu Kencana, is the biggest monument exists in Bali. Visitors enjoy not only the magnificent beauty of the Vishnu statue but also various dishes served in its New Beranda Restaurant. New Beranda Resto is a buffet restaurant. Moreover, various awesome performances of Kecak Dance and other Balinese Dance, as well as Garuda Cilik Cinema Show which are ready to enchant the visitors of GWK Park.
You can get the chance to try the all-you-can-eat menus and leisurely walk around the beautiful park which you can't find anywhere else. Garuda Wisnu Kencana Park is open for public every day from 8 a.m. to 10 p.m., while the New Beranda Restaurant is open from 10 a.m. to 10 p.m. GWK Cultural Park is located at Jl. Raya Uluwatu, Ungasan, South Kuta, Badung, Bali.
Related Product:
2. Pirate Dinner Cruise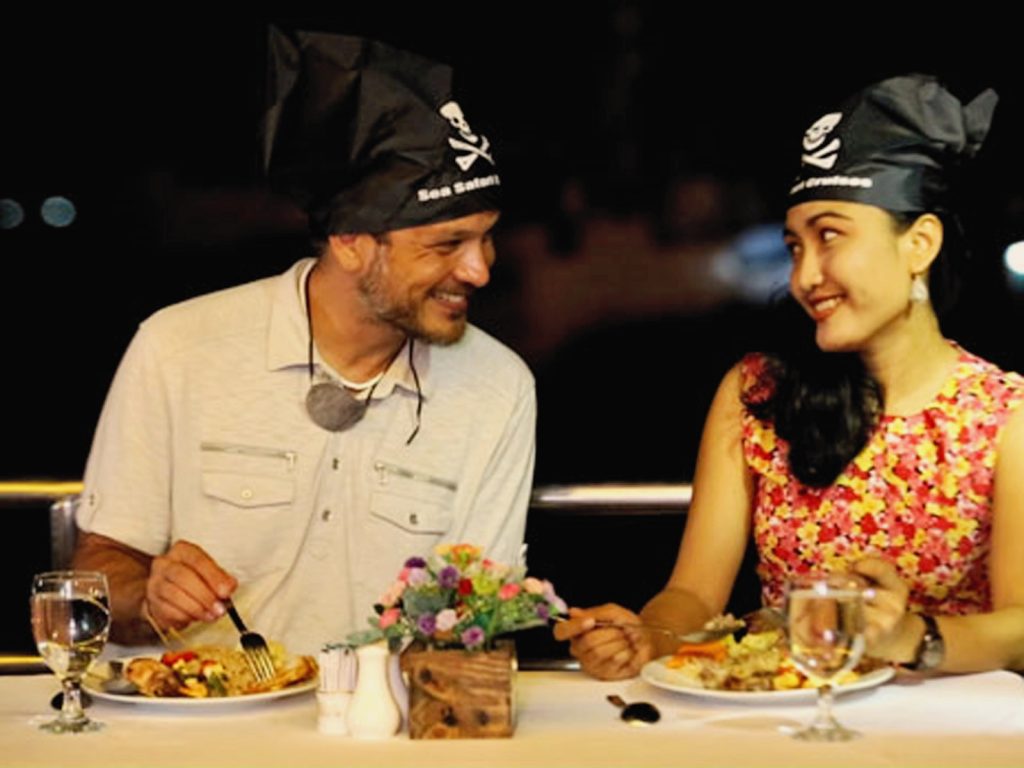 Pirate dinner cruise is not a usual activity. You cannot find it just anywhere. In Bali, however, at least you can find a pirate ship. Not only that, you can even have dinner on it! Pirate dinner cruise offers you a wonderful night you won't forget onboard. You don't need to wonder about what to eat in Bali.
This pirate-themed cruise ship serves international and local (Indonesian and Balinese) buffet menu its guests can enjoy while having a great evening with numerous kinds of entertainment, including live music, pirate dance, exotic belly dance, fire dance, and pirate games with the crews. If you want to board onto this ship and have fun along with your partner, family, or friends, this cruise ship is on voyage starting from around 5 p.m. daily.
Related Product:
3. Tanah Lot, Uluwatu, and Jimbaran Day Tour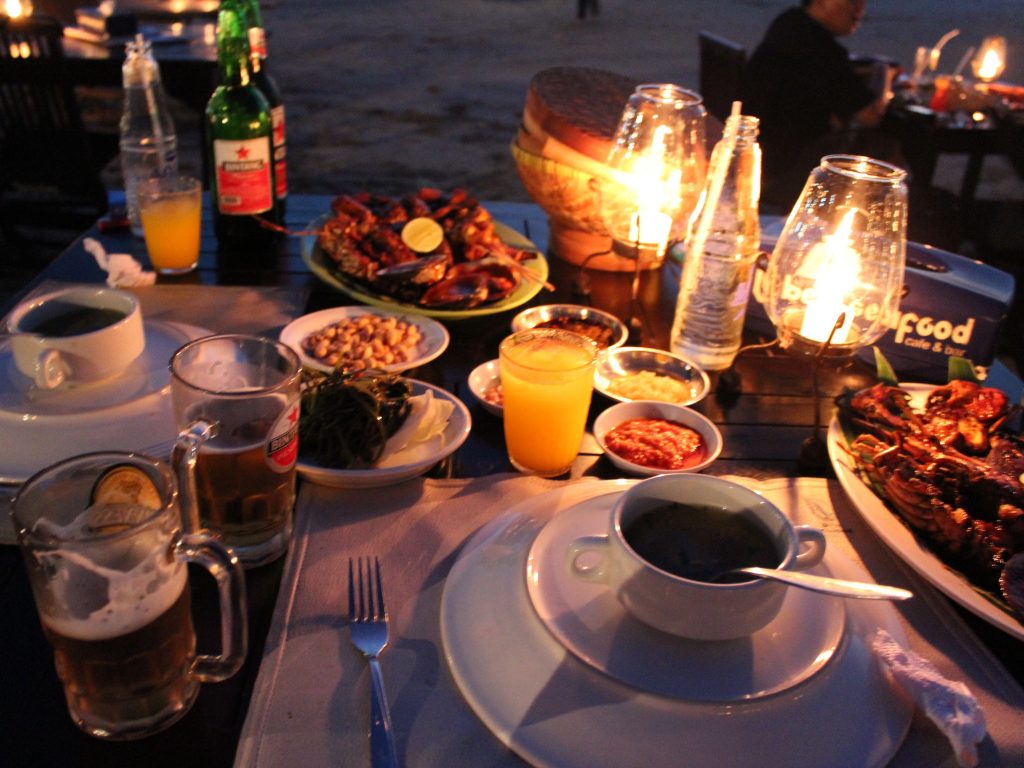 Jimbaran is one of the best and most romantic places to have dinner at. People are coming for its grilled fish and seafood. People can easily find grilled fish in other areas, but as usual, Bali has its own version. It is the Jimbaran style grilled fish. What make this style different from any other versions of grilled fish is the unique sambal matah added on top of the fish. This Balinese semi-uncooked sambal is made of several ingredients which are either chopped thinly or minced, not ground.
You can visit Jimbaran at its best at night while visitors can dine outdoor, under the moonlight. Before going there, travellers can visit other interesting places in Bali. The stunning views of two most famous temples in Bali, Tanah Lot and Uluwatu, are surely not something to miss.
Related Product:
4. Warong Legong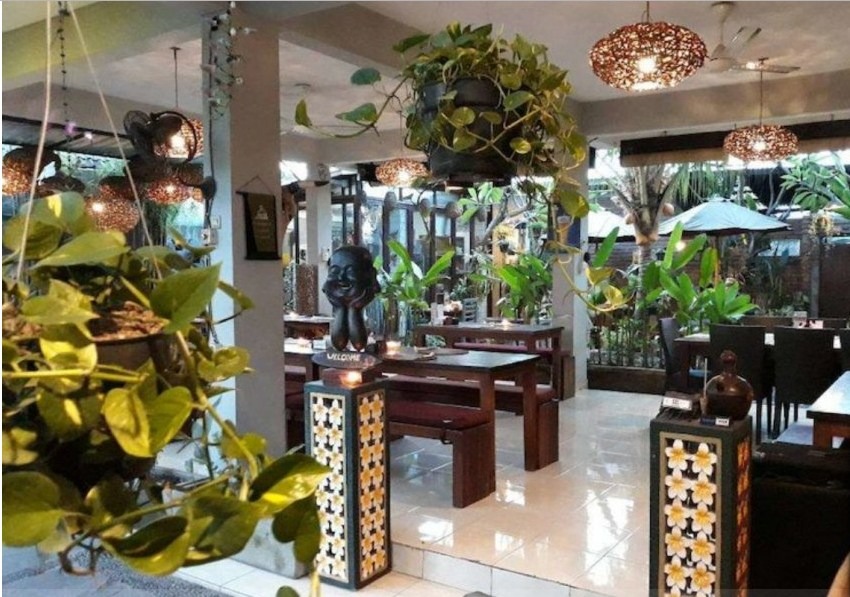 If you want to have a good meal in the best restaurant in Bali, Warong Legong can be a great choice for you. This Balinese restaurant, established in 2012 and run by Balinese couple Kadek and Ayu from Keramas, serves homey Indonesian and Balinese cuisines such as ayam betutu, iga bakar (grilled ribs), and satay, as well as international food like burger and pizza. Ayam betutu, steamed or roasted chicken in special spices, is one of the signature dishes from Bali.
Located only 5 minutes apart from the well-known Bali Safari and Marine Park in Gianyar, visitors of Warong Legong can be satiated by the menus which are all made without MSG and using fresh ingredients. With the beautiful sea nearby and the romantic interior design, this restaurant can be a great choice for couples.
5. Kubu at Mandapa, a Ritz-Carlton Reserve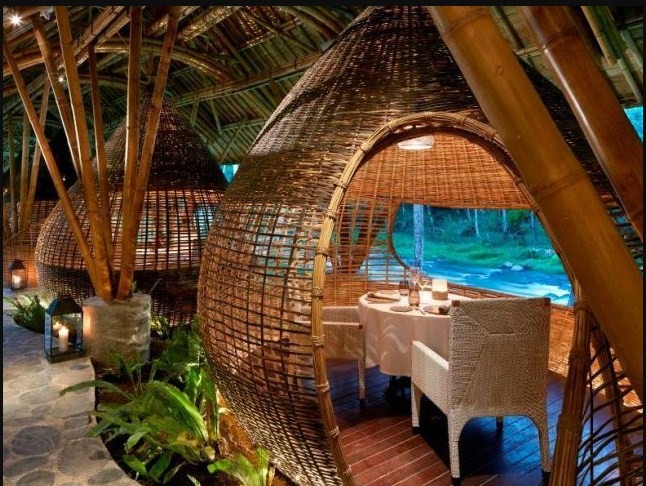 Besides Warong Legong, another best restaurant in Bali is Kubu at Mandapa. It is one place you can go for dinner and get full up if you are visiting Ubud. Mandapa as a Ritz-Carlton Reserve offers outstanding view and tasty dinner. Kubu at Mandapa is its cocoon-shaped bamboo restaurant. Guests can experience great relaxing ambience while enjoying different kinds of food (European, Mediterranean, and vegetarian-friendly dishes available), making this eating place a great choice for couples.
6. Nasi Campur Men Weti, Sanur, Bali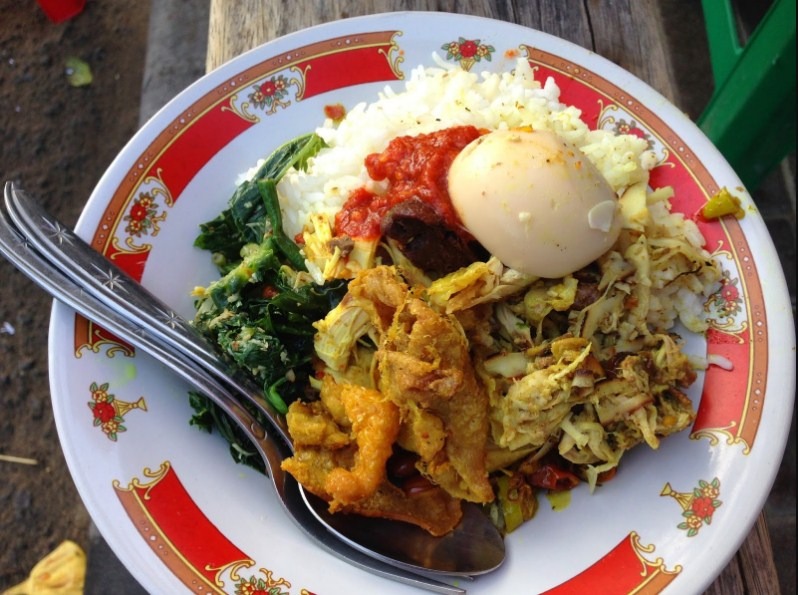 If you want to blend with the locals during your visit in Bali, you might want to try the food preferred by the locals. Nasi campur is very ubiquitous as it exists in various places around Indonesia and Malaysia, and there are several variations of it. Nasi Campur Men Weti is an eating place in Sindhu Sanur beach, Bali, which serves mixed rice with shredded kampong chicken betutu, sambal matah, vegetables jukut or urapan, tuna with tomato sauce, chilli sauce, Balinese pindang egg, fried crispy chicken skin, and fried peanut. You can try this special dish by coming to Nasi Campur Men Weti eating place, which is open from 7 a.m. and close at around 1 to 2 p.m.
7. Lawar Kuwir Men Koko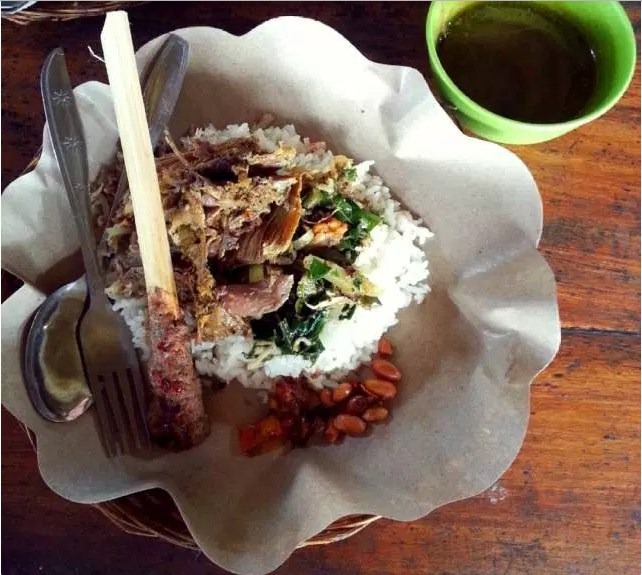 Another Balinese signature dish is nasi lawar, which is rice served with mixed vegetables with spiced coconut and minced meat. While lawar is usually served with pork, lawar kuwir is served with duck. You can consider it the halal version of lawar. Lawar Kuwir Men Koko is a restaurant in Bali which serves this meal while presenting the beautiful scenery from the rice field outside.
Bali is an island of unique culture. Although you can fins some cuisines like satay and nasi campur (mixed rice) elsewhere around Indonesia and even around the world, Bali always has its own version. What else can you do best to find out what to eat in Bali, other than directly land to this beautiful island and experience everything in it to the fullest? Travel to the island and decide your own version of the best restaurant in Bali.