Things to do in Bali for Couples
Enjoying activities together with our lovely one is always be the sweetest moments of life and there are many things to do in Bali for couples. Having the best time in life whether with your husband, wife, or your couple is the best time killer ever. You will forget anything you have and the only one you remember is your best partner in love. Imagine you can do many activities in an amazing island called Bali with your friend of life. Bali as the greatest destinations of tourism offers many kinds of activities that will bring every couple to be longing in getting back again. Here are some activities that can be done by couples in Bali to get their special moments.
1. Be the witness of the lovely sunset of Bali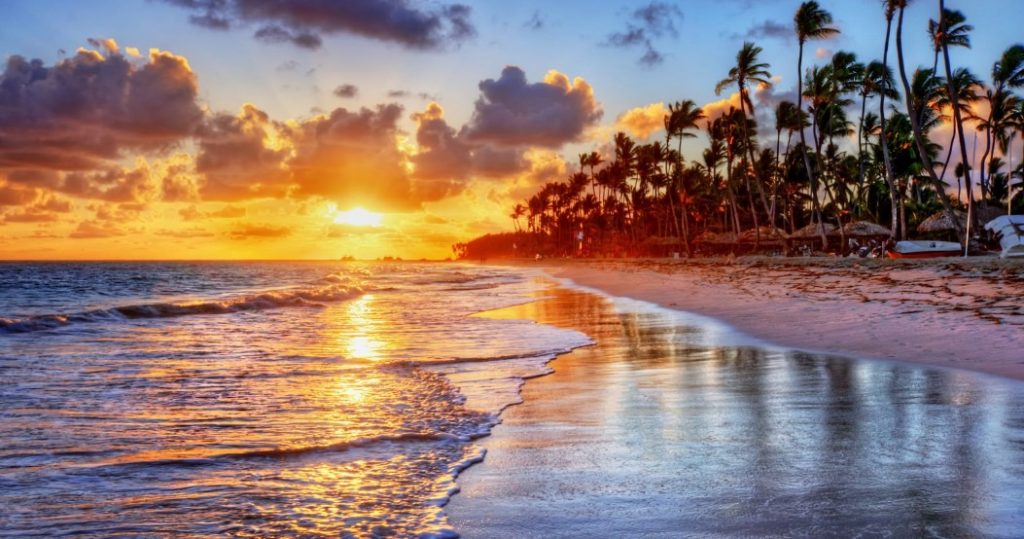 Bali is famous for its beaches, the sandy beaches that always enchanting the travelers. When we talk about a beach, It can't be avoided from the existence of sunset. Sunset is always close to loves, close to couples, and close to everything related to affection. Enjoying the moment when the sun is getting down, the sky is getting dark, and the color of nature is getting to be golden orange is always bringing our heart blossoming. Bali has it all to be presented and enjoyed by all couples in the world. If you want to taste that beautiful view just come to Bali.
To enjoy the lovely sunset of Bali visitors can go to some beaches in Bali. The famous one is sunset in Kuta, Tanah Lot with the silhouette view of the sunset, Jimbaran beach sunset for waiting for romantic dinner, or exotic sunset in Tegal Wangi hidden beach. Not only those ones but there are still many beaches in Bali with the great sunset to be enjoyed such as Kelan beach, Kayu Putih beach, Dreamland beach and many more. There is no doubt anymore that enjoying the sunset in Bali is one of many greatest things to do in Bali for couples.
2. Snorkeling with sea creatures in Lovina Beach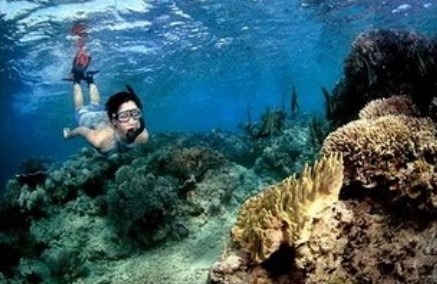 The other greatest things to do in Bali for couples are enjoying the view of the awesome natural painting of the sea creatures. There is an amazing place in Bali called Lovina Beach. It is not only known for its scenic view but what couples can do here is more than enjoying the panoramas of nature. It is famous all over the world that visitors can see funny dolphins there. You can hire a small boat there from local fisherman and explore the sea. The local people will guide you to find the location of dolphins and you can enjoy seeing the dolphins jumping out of the water.
While seeing the dolphins jumping here and there, you can take your pictures with your couple as a memento. Not only about the dolphins, Lovina beach is also famous for the snorkeling area. You can ask local people there to guide you the location of the snorkeling since they know the best place for it. There you can dance and fly inside the water with the amazing view of sea creatures. Of course, as a remembrance of your romantic trip, you should take every single sweetest moment with your partner in life.
Related Product:
3. Taste the exclusive food of Bali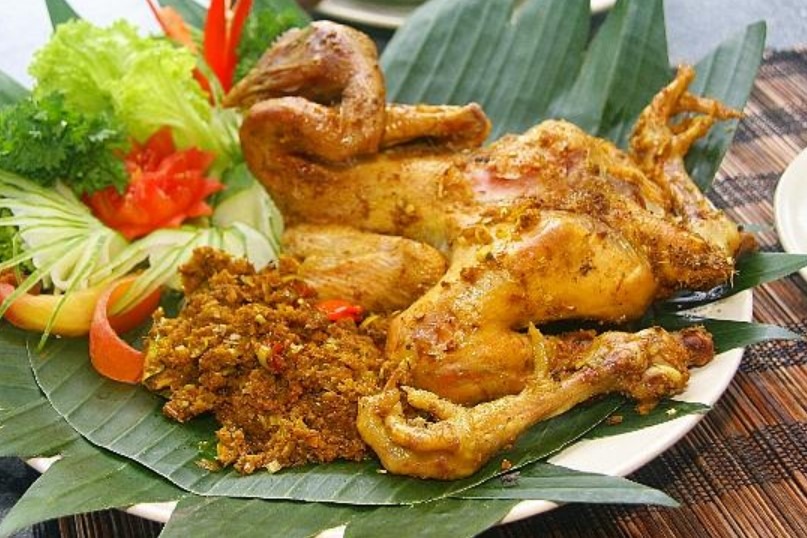 It will never be complete when you enjoy the wonders of Bali without tasting the local food. Bali is also famous for its local food. The traditional food of Bali is always full of spices. Many kinds of food can be enjoyed in Bali, from the mainstream one and the craziest one can be found in Bali. The famous one is Ayam Betutu. It is a kind of food made from chicken with traditional ingredients of Bali. the taste is very delicious since it is the combination of grilled chicken and special spices of Bali. The other you can try in Bali is Bubur Mengguh, it is special food from the northern part of Bali.
Usually, this delicious food is served in the traditional ceremony but visitors can taste this porridge to spoil their tongue. The next special food from Bali is Lawar, this kind of food is a mixture of boiling vegetables, grilled coconut, minced meat combined with special spices from Bali. The taste is also awesome and highly recommended to be tried. Of course, there are still many special foods from Bali such as Srombotan, Nasi Jinggo, Nasi Tepeng, Sate Lilit, Sate Plecing, Tum Ayam and many more. Enjoying delicious foods from Bali while watching its culture and landscape is a great thing to do in Bali for couples.
Related Product:
4. Feel the best adventure to strengthen your bond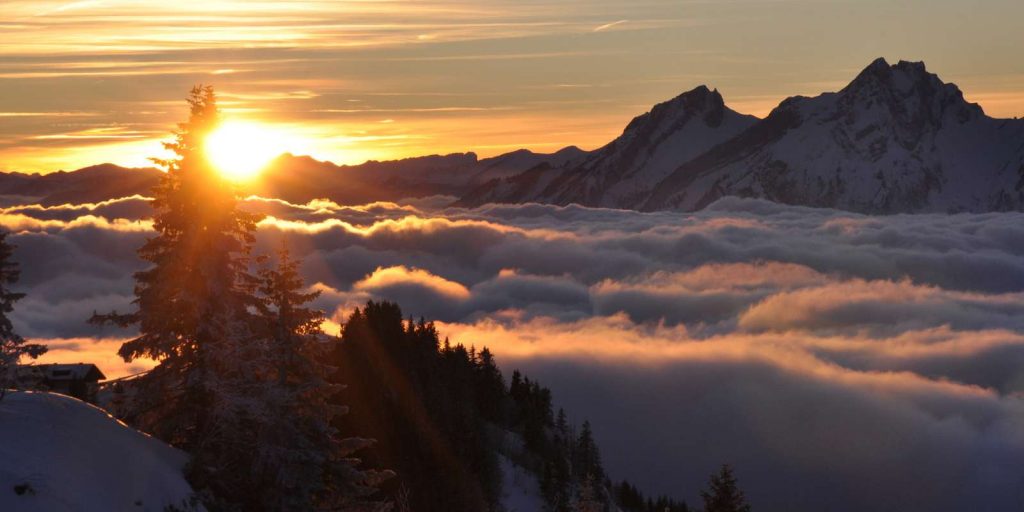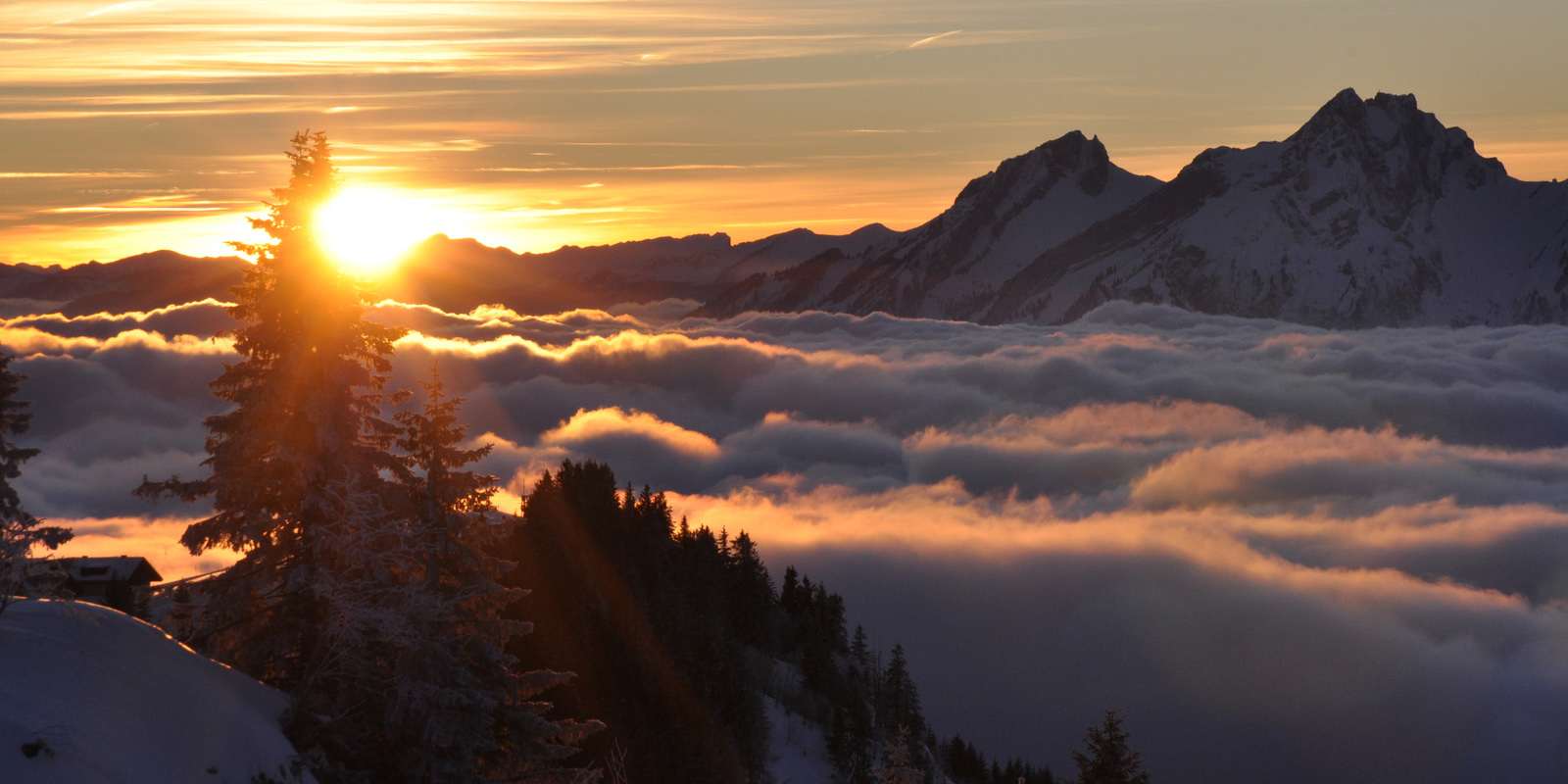 Do you want to make your relationship stronger than before ? Visiting Bali is one of the solutions. You can try some adventure activities there. Conquering your emotion and ego to create a better understanding of your relationship. It will strengthen your bond with your couple and make your relationship last longer and of course, this will be great moments and things to do in Bali for couples.
In Bali, there are some adventure activities you can do. The first you can try tracking in mount Batur. Ask your lovely one to come close to nature. Challenge your physical ability to watch the scenic sunrise there. Working together to conquer the nature is something special for every couple. The next thing you can do is water sports activity. Bali is famous for its wonderful beaches, enjoying water sport there can be a good recommendation for your sweet trip. You can come to Tanjung Benoa feel the sensation of this activity.
Related Product:
The other adventure you can feel is riding a camel. There is no mistake when you hear that you can ride a camel in Bali. Not only in the middle east but you can taste the sensation of riding this desert animal. Bali Camel Safari is the only provider for this unique thing. If you want to try it, you can go to Sawangan beach, Nusa Dua Bali.
Relayed Product:
Honestly, there are still many things to do in Bali for couples. Many amazing things can be enjoyed in Bali. If you are curious enough and want to get best moments in your life, visiting Bali is the solution. Let's come to Bali and feel this sensation of love island.