Amazing Things to Do in Bali
Bali, the island of Gods, has been famous as the resort island that offers amazing things to do in Bali since ages. From the magnificent volcano to the luxury infinity pool, from the street culinary to helicopter food safari, you can find it all at once in Bali. Bali is apparently not only couple destination, it has many children friendly destinations and activities as well. Here are the lists of amazing things to do in Bali 2018.
1. Exotic Temple Hopping with Tanah Lot, Uluwatu, and Jimbaran Day Tour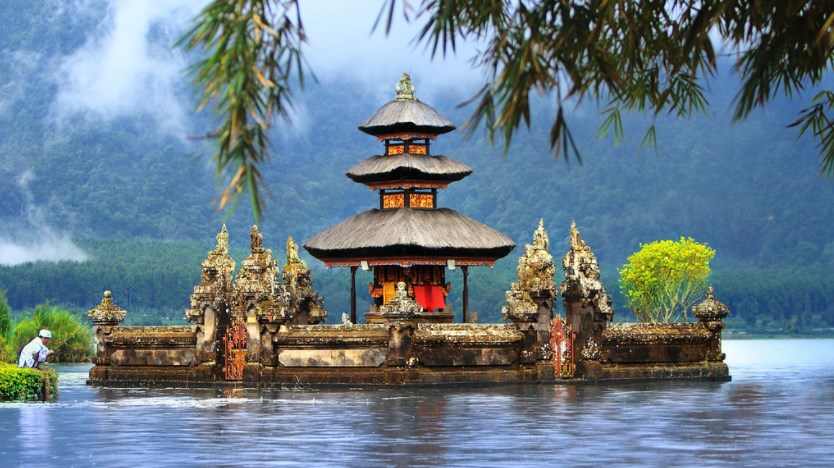 Bali is home from thousands exotic yet sacred Hindu temples. How to enjoy the beauty of those temple is a day? Sit down and relax your mind, we have nice suggestion for you: Tanah Lot, Uluwatu, and Jimbaran Day Tour. In this Bali day tour, you may enjoy two exotic Balinese Hindu temples in a day.
Tanah Lot is a stunningly beautiful Hindu temple lies on the jutting rock. You can absolutely cross the sea and walk up to the rock to explore the temple during the day. While Uluwatu temple is a temple lies in a high cliff in south off Bali. You can enjoy the beautiful temple along with the blue Indian Ocean and sunset from the cliff. This temple is built to worship the God of the sea. Uluwatu is well-known for its Kecak fire dance as well. Garuda Wisnu Kencana cultural park is included in this tour. Enjoy the highest Vishnu statue in the world altogether with the buffet menu in the restaurant. End the tour with romantic dinner while enjoying sunset. This tour is suitable for family with kids and couple. This is a recommended things to do in Bali with kids since the tour is a mixture of culture and nature exploring.
Related Product:
2. Dive in and Wave Your Hand to the Manta Rays in Padang Bai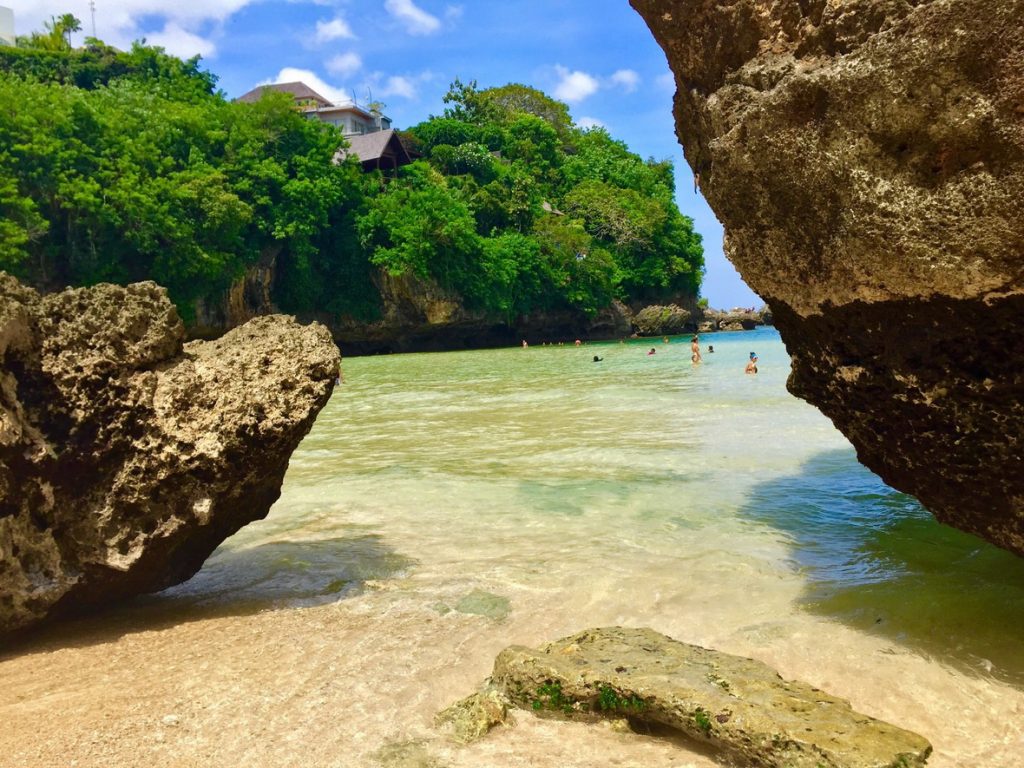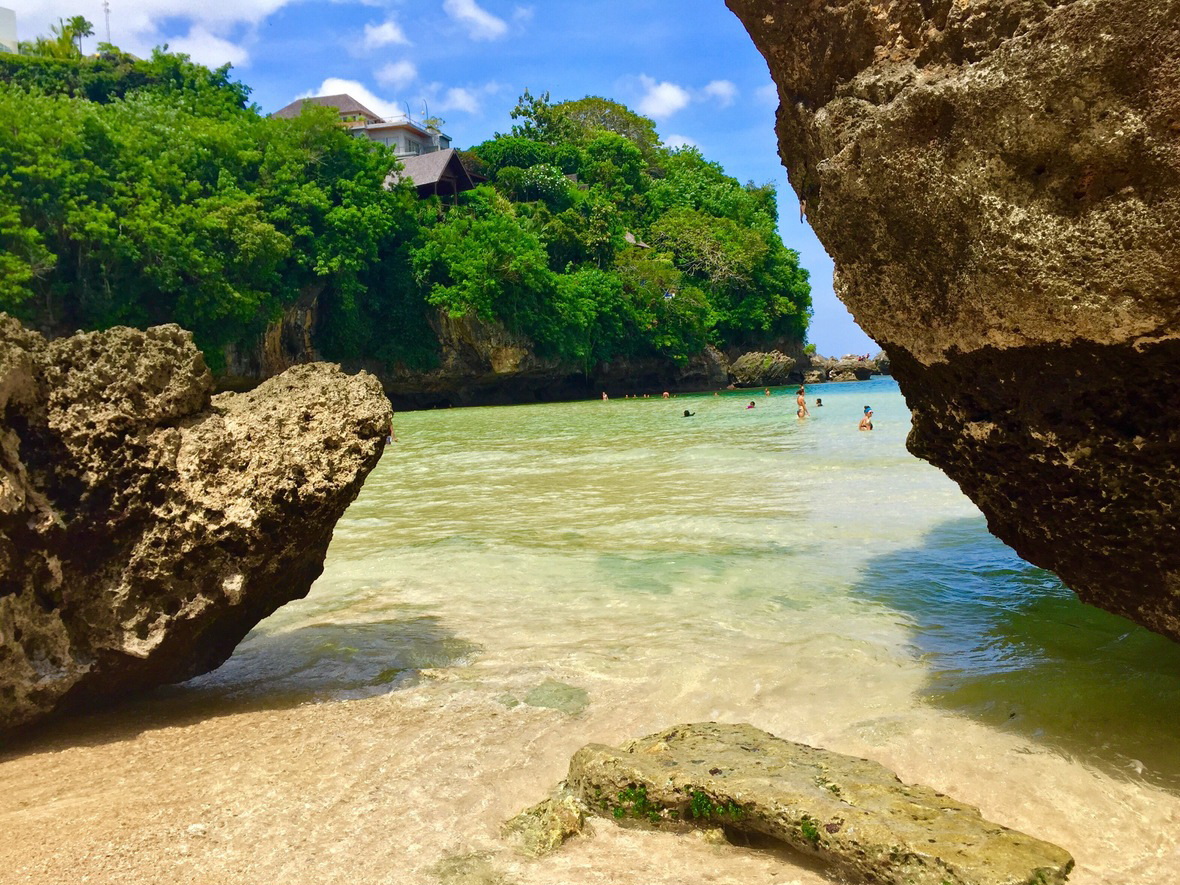 God really loves this island! The proof is in its geographical landscape and location. One specific proof is Padang Bai. This location is just a perfect location for diving and waving your hand to the manta rays. If you decided to dive in the deep of Padang Bai, don't forget to bring your underwater camera with you! Be ready to spot and capture turtles, frog fish, rhinopia, octopus, moray eels, even sharks!
Most of the famous and recommended diving partners are in Padang Bai. They are all professional divers and friendly. They like to share their personal diving experience to the guests and suggest the best place to visit in Bali.
Related Product:
3. Dancing with Dolphin and Colorful Fish with Lovina and Menjangan Snorkeling Tour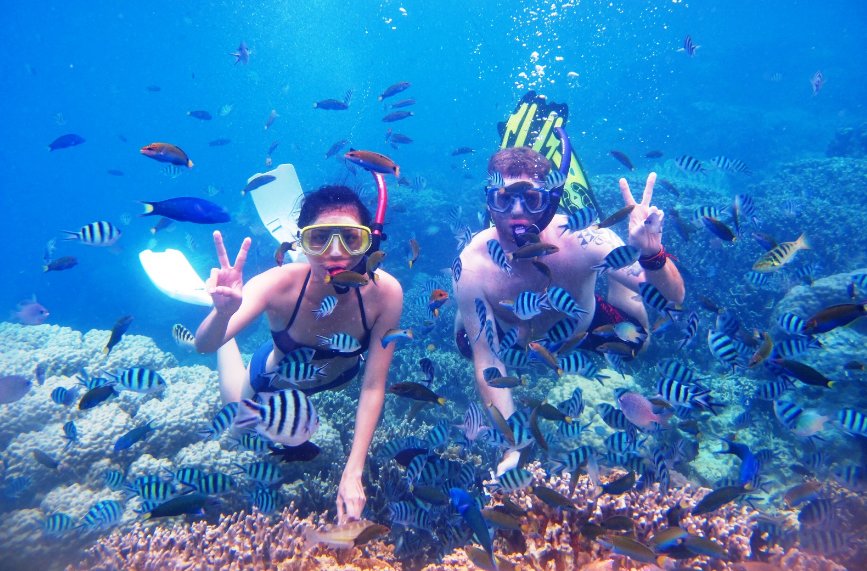 The other fun thing to do in Bali is snorkeling! Since Bali surrounded by sea, it is also surrounded by many snorkeling spots. Hop on the boat and head to the snorkeling spots with Lovina and menjangan Snorkeling Tour! This Bali day tour program hold PADI certification, meaning that the tour is all safe and guided by professional instructors. Explore the Bali marine life on the reed drop off and dance with the colorful fish such as clown fish and angelfish. We wish you all the best to be able to see manta rays!
Located in the northwest off the Bali main island and a bit away from the human, makes Menjangan Island way more interesting to explore. While Lovina beach is home for the cute and clever mammals: dolphins! If you love to explore underwater life, make sure you have Lovina and Menjangan Snorkeling Tour in your Bali itinerary!
Related Product:
4. Gorgeous Sunset in Kuta Beach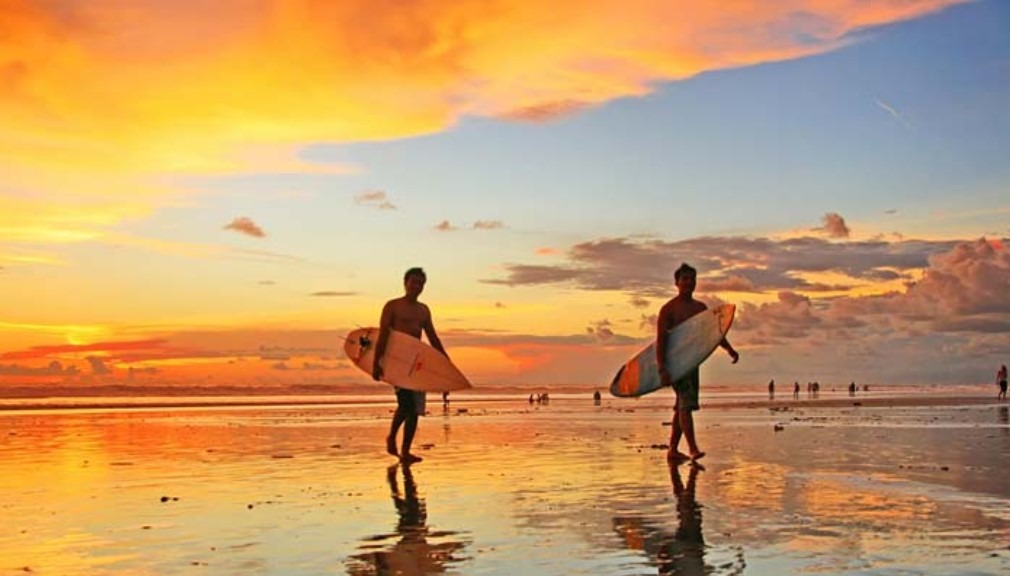 Kuta beach has perfect waves to surf on. Surfing school is also possible to find in the beach. Start form age of 7, you can join the class. Their professional instructor will make you stand on the surfing board on the very first class.
Apart from the sporty and fun activity like surfing, walking through coast line as the sun goes down is the most relaxing things to do in Kuta. Walking hand in hand with your love one, walking in silence and adore the golden horizon, it's just simply romantic. As the sky getting dark, you can do the bar hopping along the beach. Just to have fresh juice or your favorite cocktail to end the lovely day.
5. Unrivalled Experience in The Seminyak Resort and Spa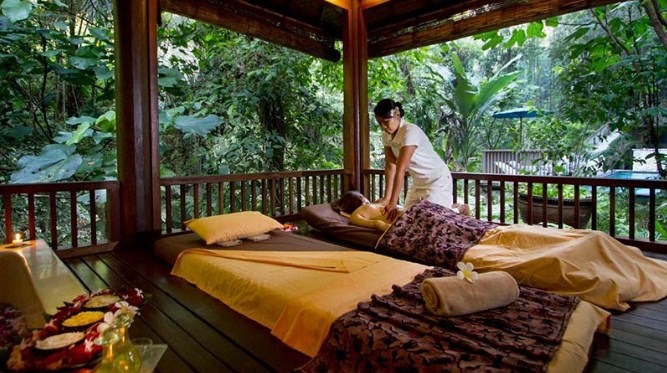 At least once in your lifetime, you should check-in in a luxury resort and spa. Why? Because why not! And this check-in in a luxury resort and spa is a thing to do in Seminyak for the pleasure seeker. Seminyak is one of the prominent area for resort and luxury residence in south Bali. One of the well-recognized one is The Seminyak Resort and Spa.
The luxury concept of this resort will undoubtedly please you. Served with the genuine quality, Balinese massage treatment will instantly transfer the positive energy. Located in the Bali's hip and happening capital of coal on the island's most glamorous shores, this resort offers a private beach that is very suitable for wedding and honeymoon. All those facilities are perfectly meet their unrivalled experiences.
6. Cultural Excursion: Ubud Traditional Market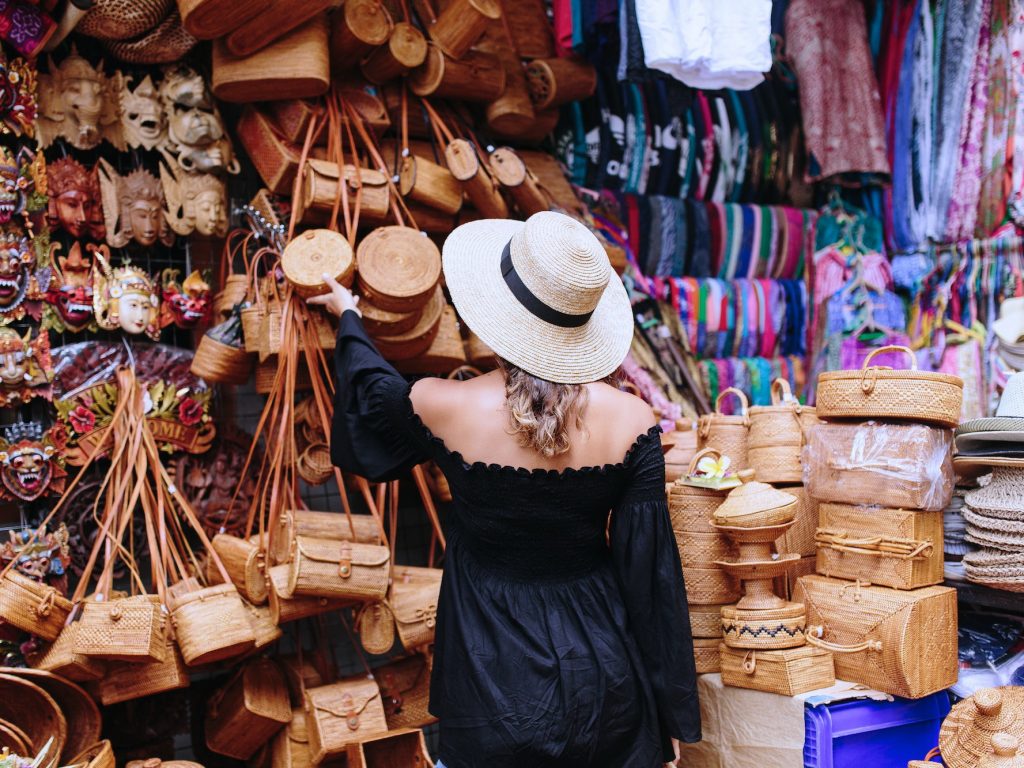 Shop till drop and shop some more! That's the popular saying if it comes to shopping. Ubud traditional market is a unique place to wonder the Balinese genuine culture since it's the vital place for the local. You may find very beautiful paintings in any style, any aromatherapy and incense, flower, fabric with farangipani design (oh yes! Bali is about frangipani, don't you know that?). You may also find interesting wearable artwork with reasonable price.
So, list this Ubud traditional art market in your long list of things to do in Ubud. You may mix the cultural excursion with visiting Monkey Forest Ubud and Terrace Tegalalang.
Related Product:
Goodbye Bali Package: Ubud Heritage Tour with Private Car Rent, Spa, and Dinner
Alright, those are six things to do if you visit Bali. These amazing things to do in Bali can be done in 3-4 night of stay. Don't forget your sun protection such as sunscreen, sunglasses, and any hat that suit beach well! Bring any light cotton clothing or a smart casual dress code to stay cool during the holiday.