6 Most Exciting Things to Do in Bali
Who says that there are no exciting things to do in Bali? Who says that Bali is only about temple? You can find numerous exciting activities in Bali! Since Bali is blessed with amazing nature, you may find many interesting things to do in Bali nature, from rafting in its natural river to surfing in its waves. Here we give you six things to do if you visit Bali, all the exciting outdoor activities that will pump your adrenaline.
1. Toekad Ayung River Rafting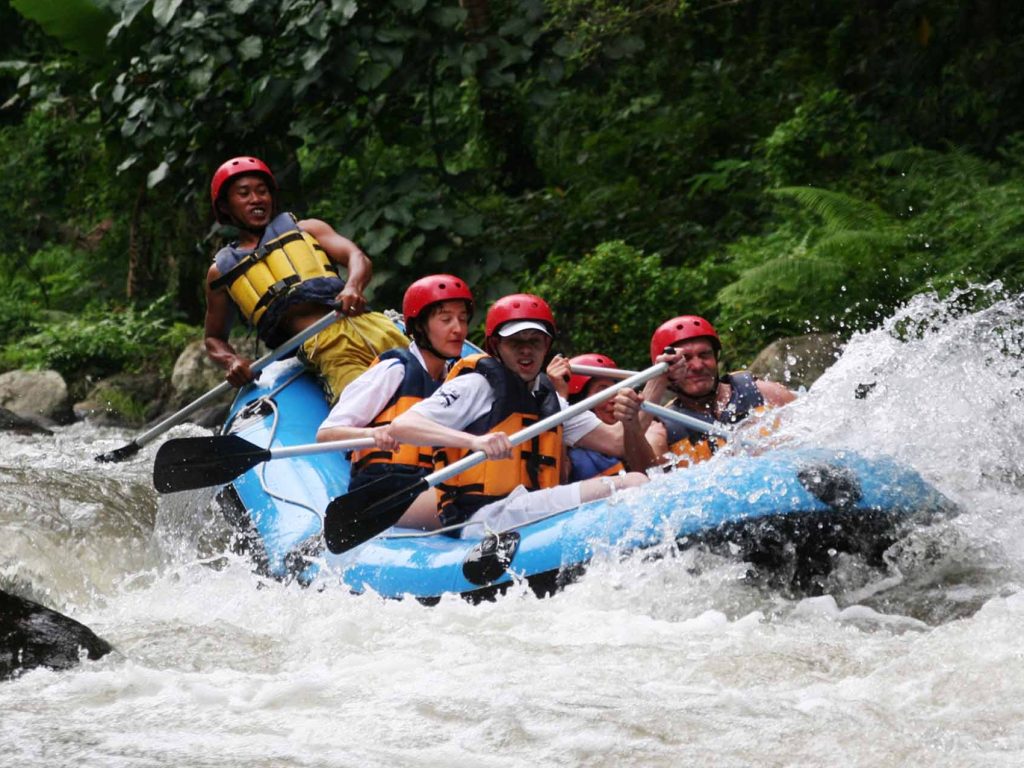 Let's start from Ubud! If you are looking for exciting things to do in Ubud, Toekad Ayung River Rafting is the best choice. In this white water rafting activity, it takes approximately 2 hours to finish the rafting. Down the river and ride the stream! Besides the thrilling feels, you will be pleased by the Bali nature. This river rafting activity offers two sessions that you can choose: morning session at 09:00 am and afternoon session at 12:00pm.
For the best option, you may choose the morning session. Since it will end around 12:00pm, you still have plenty of time to explore Ubud. Visiting Monkey Forest and Terrace Tegalalang after rafting activity are good option for your Ubud day tour. Monkey Forest is actually a sacred Hindu temple in the original habitat of monkey. So, you may see the Balinese Hindu praying as well. You can interact with the monkey and take picture with them. But remember one thing: you are not allowed to feed the monkey with any snacks but banana and peanut. End the tour nicely by relaxing your eyes with the exotic landscape of rice terrace in Terrace Tegalalang! Out of the water and Balinese buffet menu awaits for you!
Related Product:
2. Bali ATV Adventure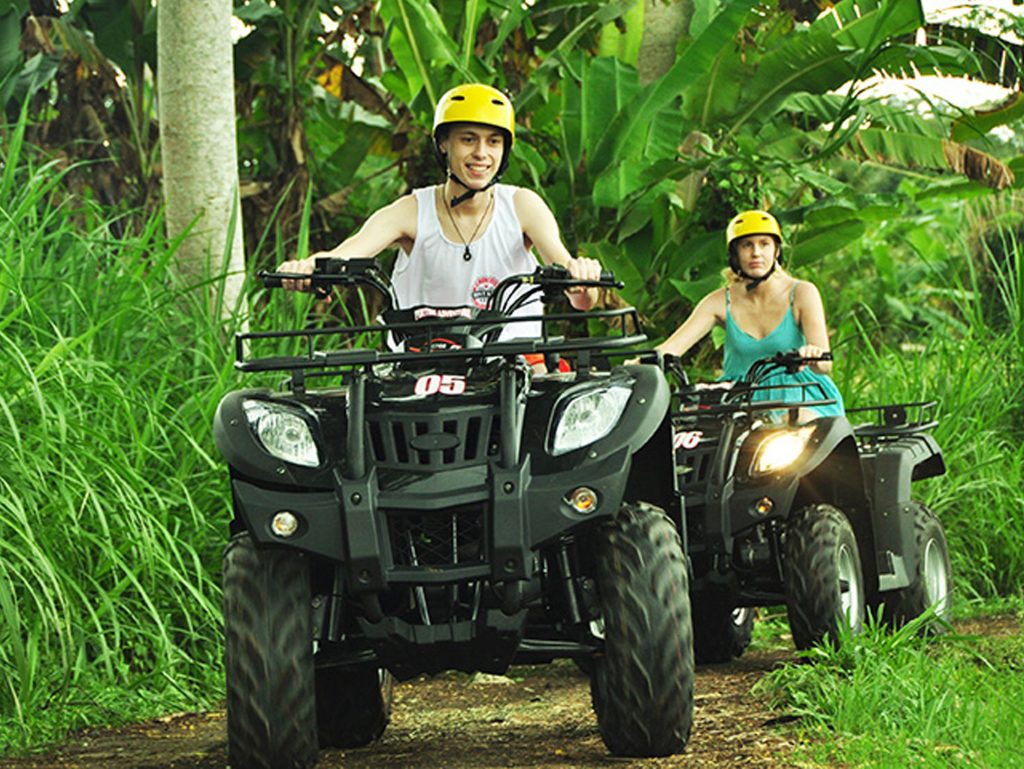 After the white water rafting, let's try another exciting activity: Bali ATV Adventure! This two hours off road ATV ride will give you unforgettable experience. Ride the ATV and hit the challenging off-road track along the Bali rice fields, jungle, and rivers. You will be passing the traditional village as well. This exciting activity is all safe and suitable for beginner and professional.
Don't say you have no idea how to ride? All right, don't be blue. You still can enjoy this activity with the tandem ATV. To get the maximum level of excitement, single ATV is very recommended choice. You can enjoy this activity start from 8:00am to 4:00pm. Don't forget to bring extra clothes, probably eventually you will be covered by mud!
Related Product:
3. Bungee Jumping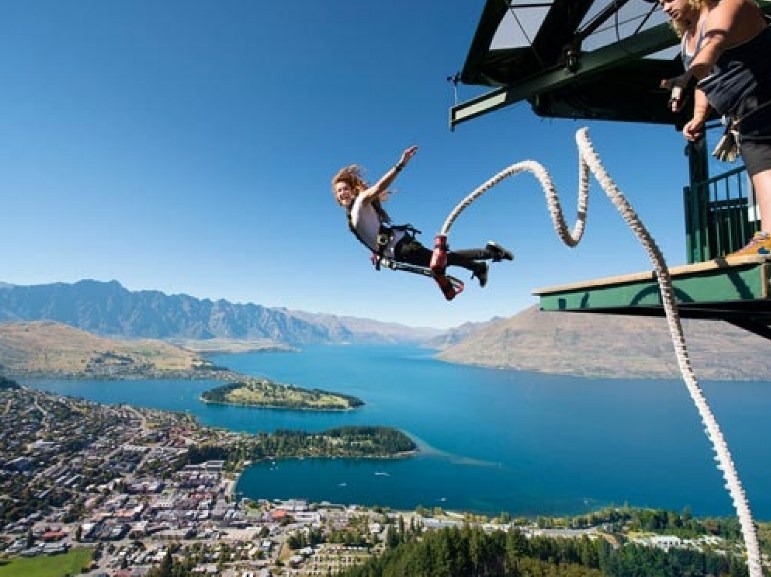 This activity is only for the crazy travellers! If you consider yourself not crazy enough, don't even thing about this activity. If you are crazy and craving for crazy things to do in Bali, you should have bungee jumping in your bucket lists. You can try this crazy activity while in Bali, especially in Seminyak. Probably, trying the bungee jumping is the most thrilling things to do in Seminyak. There are at least 2 bungee jumping point in Seminyak e.g. Bali Bungy and AJ Hackett Bungy.
Bali Bungy is located in Jalan Pura Paseh Seminyak. Equipped with international safety standard, Bali Bungy is safe for newbie and professional. Located really close to the beach makes this bungee point has beautiful view. If you have bungee experience before, you may head to AJ Hackett Bungy and jump from 45 meters above the ground!
4. Surfing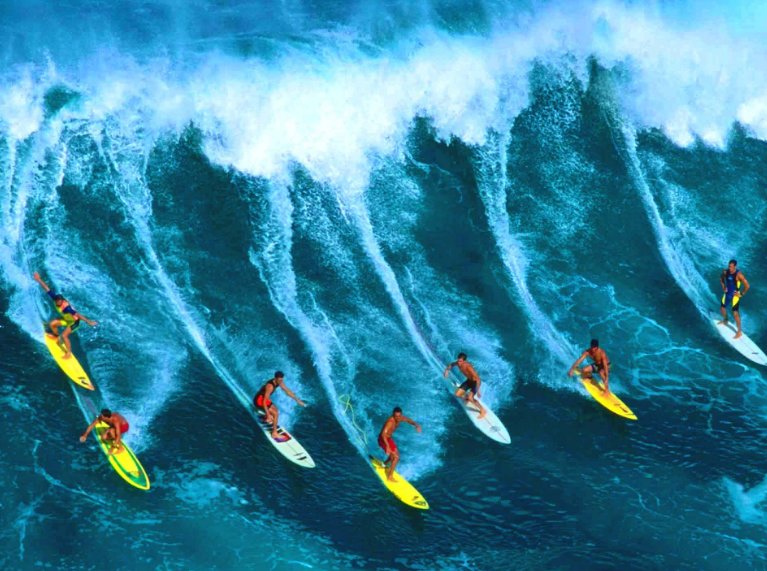 After Seminyak, let's check Kuta! There are many things to do in Kuta, from laying in the beach to surfing. If you have surfing experience before, the waves in Kuta will be just perfect for you. But if you have zero experience in surfing, don't cry like a baby, there is one fine solution for your problem: Odyssey Surf School.
Odyssey Surf School is located in Kuta Beach, just a perfect location. All the instructors in this surfing school are experienced and able to teach in English. The class is divided by age and number of people. The available classes are private lesson/kid lesson for kid minimum 7 years old, semi private lesson for minimum 10 years old, and group lesson for minimum 15 years old. What makes this surf special is that they can guarantee the students to be able to stand on the board on the first lesson. Joining Odyssey Surf School could be the interesting things to do in Bali 2018! Make sure you list it on the bucket list!
Related Product:
5. Waterbom Bali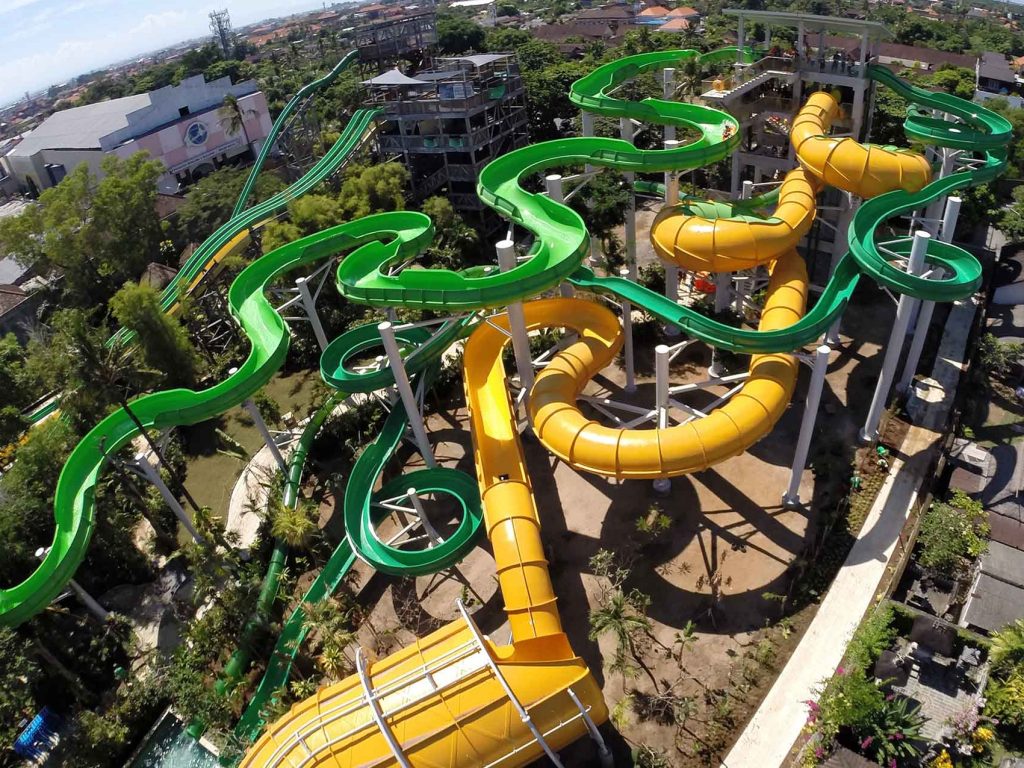 Yuup! Going to Waterbom Bali is not less fun compared to going to the beach! The fact is that Waterbom Bali has been the biggest Waterbom in Bali and the second biggest in this planet. Wow! No wonder that Waterbom Bali is listed as one of the best place to visit in Bali.
Located in the city, makes this waterbom easy to reach from any direction. One more interesting fact of this waterbom is about its world's longest water slide: The Constrictor. Moreover, you try the challenging Climax as well, flushed away from the high tower and end up in a cool and relaxing pool. This waterbom has many pool activities for kids as well and a quite big garden for the parents to relax. You should consider having fun in Waterbom Bali as things to do in Bali with kid.
Related Product:
6. Bali Food Safari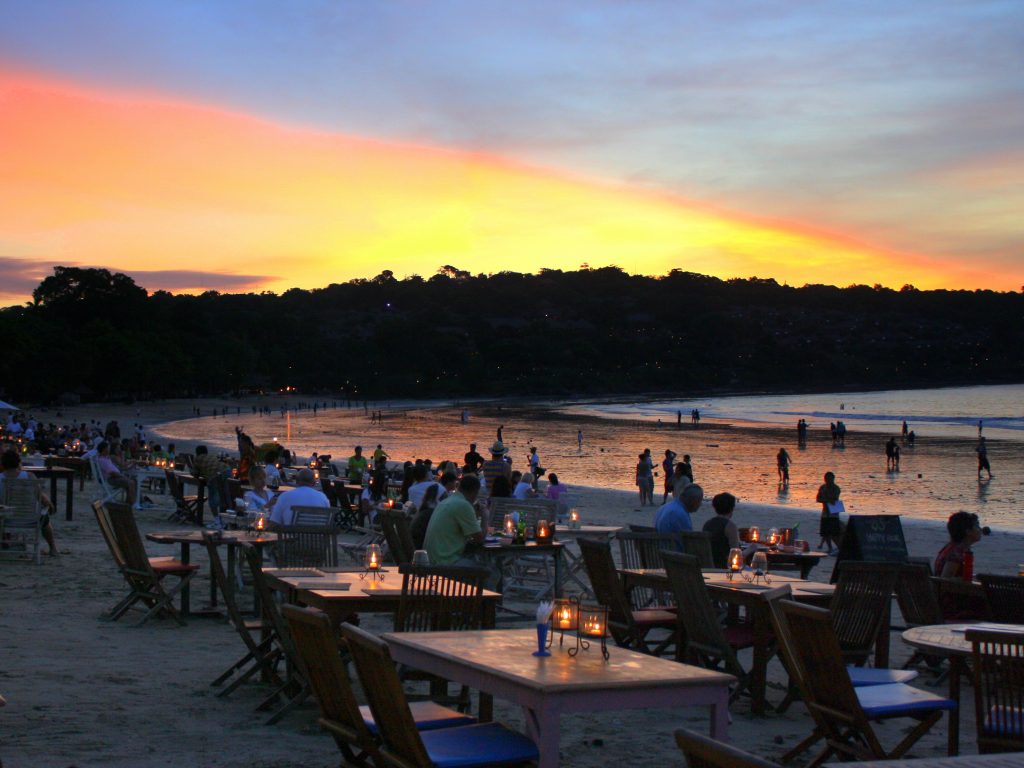 Good food, good mood! Indulge your tongue with both delicious local and international cuisine! Wondering what to eat in Bali? Basically you can eat pretty much anything in Bali, from the fried chicken in the street to one set high dinner menu. Why just eat in one place if you can do the food safari? Experience the luxury restaurant hopping tour with the culinary master! Enjoy the delicious meals such as tapas, sharing dishes, entrees, dessert and many more. This Bali food safari is open for private small group tour consists of 2-10 people.
The available packages are Seminyak Ultimate, Jimbaran Adventure, Seminyak Discovery, Cocktails and Culinary, Street Food Safari, and the most luxury one: Bali Helicopter Food Safari. You may enjoy this amazing choice with at least $90. Wanna try?