7 Things to do in Kuta Bali
You can find anything in Kuta Bali. Beautiful beaches, shopping spots, good eating places, and some cool bars. Just like everywhere else in Bali, there's always a hidden paradise that is not widely known by people. Kuta is a tourist area in Bali with beautiful white sand beaches and good waves that become a favorite destination for surfers. The white sand beach has become a tourist icon in Kuta Bali. However, you need to know that the destination in Kuta Bali is not only the beaches. There are many other popular attractions to visit. And here are the lists of the best destinations in Kuta Bali;
1. Go to Waterbom Bali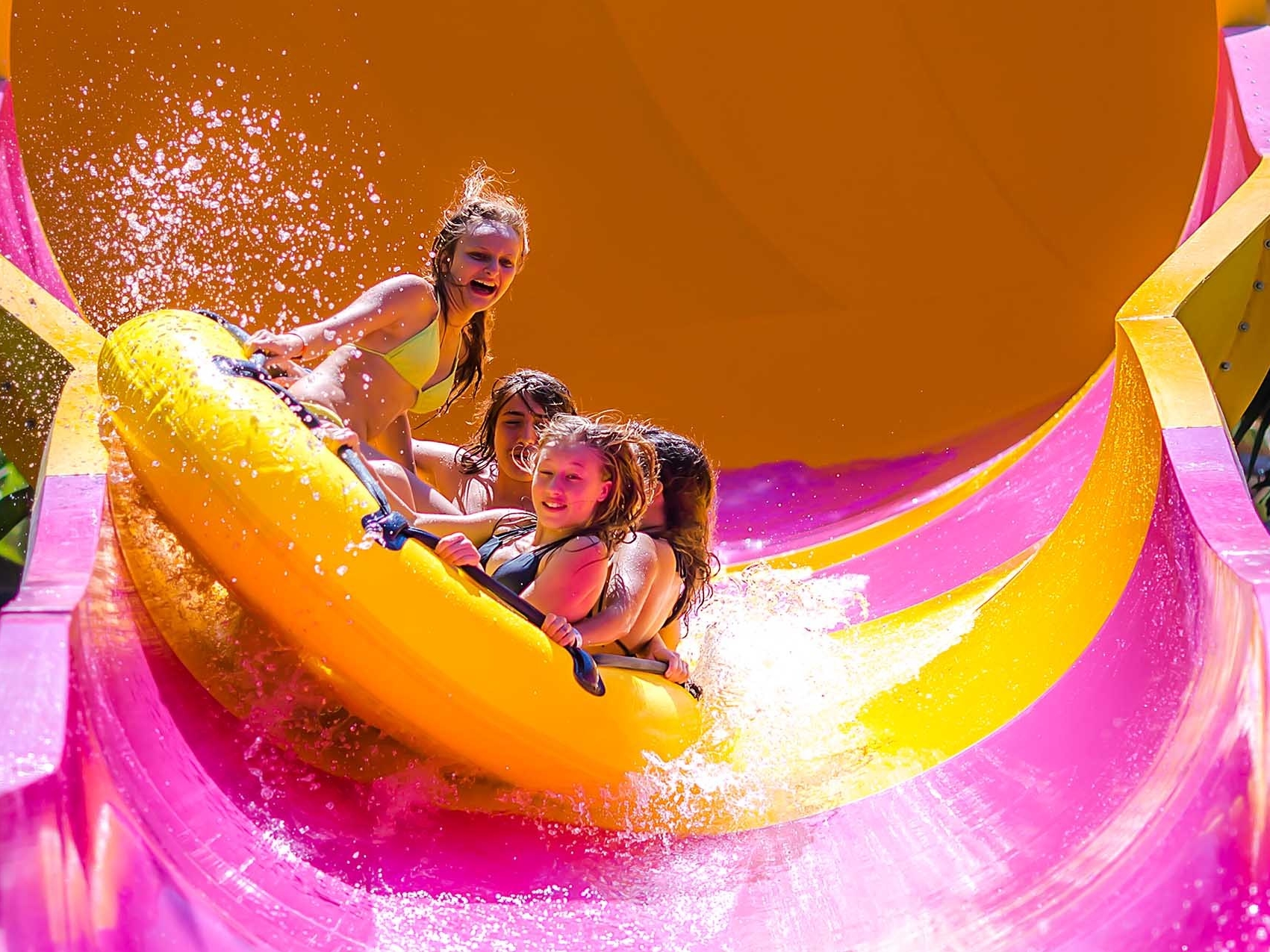 Waterbom Bali is a waterpark or theme park, which is perfect for family vacation. It is highly recommended to visit when you are in Kuta and its surrounding. Waterbom Bali has an area of 3.8 hectares and inside it, there are some world-class water slide and other rides. There are 9 types of rides in Waterbom Bali, such as smash down, pipeline, boogie ride and others. The smash down ride requires considerable guts, as you will be sliding on the slope of this 60-degree slide, with a speed of 70 kilometers per hour. Waterbom Kuta is open daily, except during Nyepi day in Bali. Open from 09:00 – 18:00.
Related Product:
2. Learn Surfing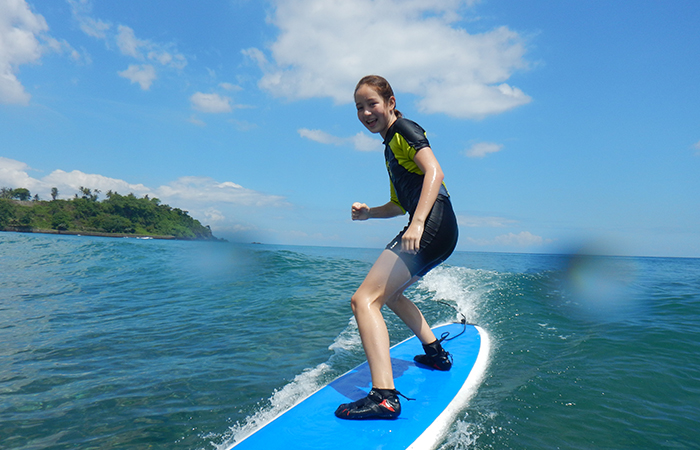 It seems so cool when you see someone challenging big waves, then swinging the paddle and staying steady although rolled up by the waves. It's really possible if you want to learn this water sport. One of the best locations to learn to surf is at Kuta Beach, Bali. There are many operators to learn surfing in Kuta Bali. Some of them have the strategic spot, located right next to the nameplate of Kuta Beach, Bali. Kuta Beach is known as one of the surfing paradises in Indonesia, it can be seen from the big waves and the number of surfers with their colorful surfboards. For the local people, surfing has also become a favorite activity to spend their leisure time. So, if you like to exercise and play water, just come to Kuta Beach and learn surfing.
Related Product:
3. Go to Kuta Theater
For those of you who like theater performances combined with magic shows, the Kuta Theater is one of the must-see attractions in Kuta. Kuta Theater offers modern Balinese dance performances, accompanied by a world-class magic just like David Copperfield show that you can watch first hand. If you want to watch, of course, you have to know the schedule. Well, Kuta Theater is open daily, except on Wednesday. The show is held twice in one day. The first show is at 5 pm and the second show is at 7 pm. The duration of the show is 1 hour.
Related Product:
4. Visit Kelan Beach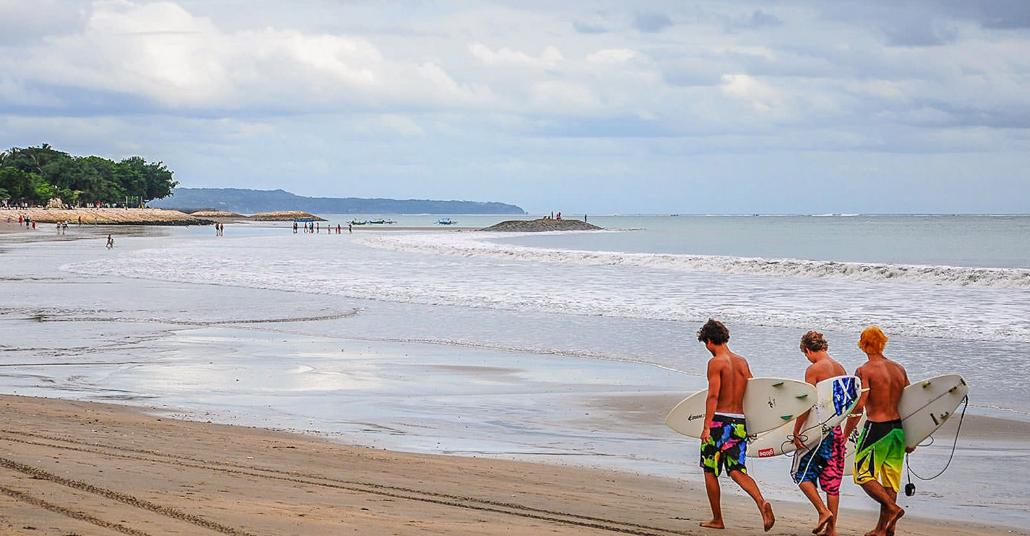 Kelan Beach offers the beauty of the blue sea with clean white sand, here you can see the activities of fishermen who will be sailing the sea. Kelan Beach has a quite calm wave, so it is suitable for you who want to relax and swim. Just like Jimbaran beach, around the beach, there is a restaurant offering typical seafood menus, such as fish, shrimp, and many more. As the time goes by, now the beaches already crowded by visitors, and the promotion began to do massively so that the people know this hidden paradise. So, for you who are looking for alternative tourist destination in Bali that is close to the airport, you can visit Kelan Beach.
5. Visit Legian Beach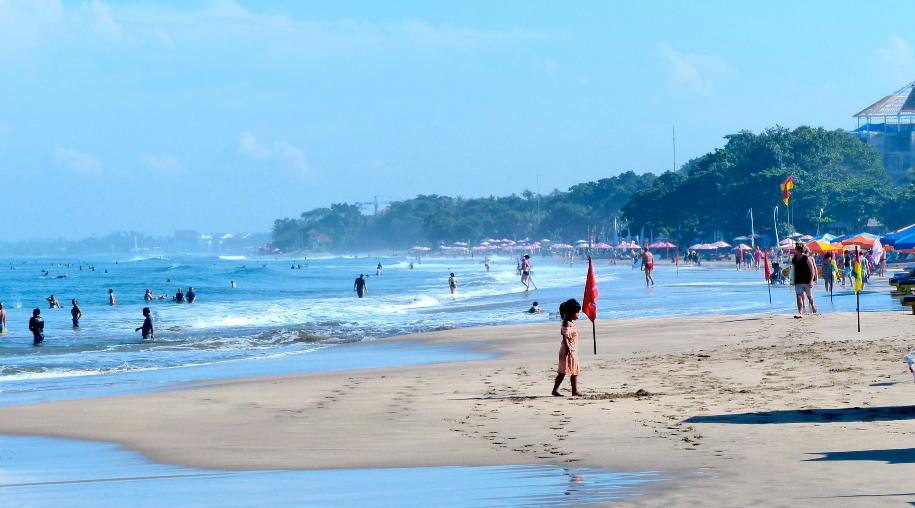 Legian Beach is located not far from Kuta Beach. In fact, many travel magazines have listed Legian beach as a must-see beach while on holiday in Bali Indonesia. The difference that stands out from Legian beach with Kuta beach Bali is if in Legian beach gives the impression of the resort and much more enjoyable for you who do not really like the crowd and want to relax on the beach.
While Kuta Beach Bali is always crowded with tourist every day. Legian beach also has white sand, just like Kuta beach, but this beach is relatively quiet if compared with Kuta beach Bali. In this beach, the most dominant visitors are coming from abroad, mostly tourists who come from Australia.
6. Visit Kuta Beach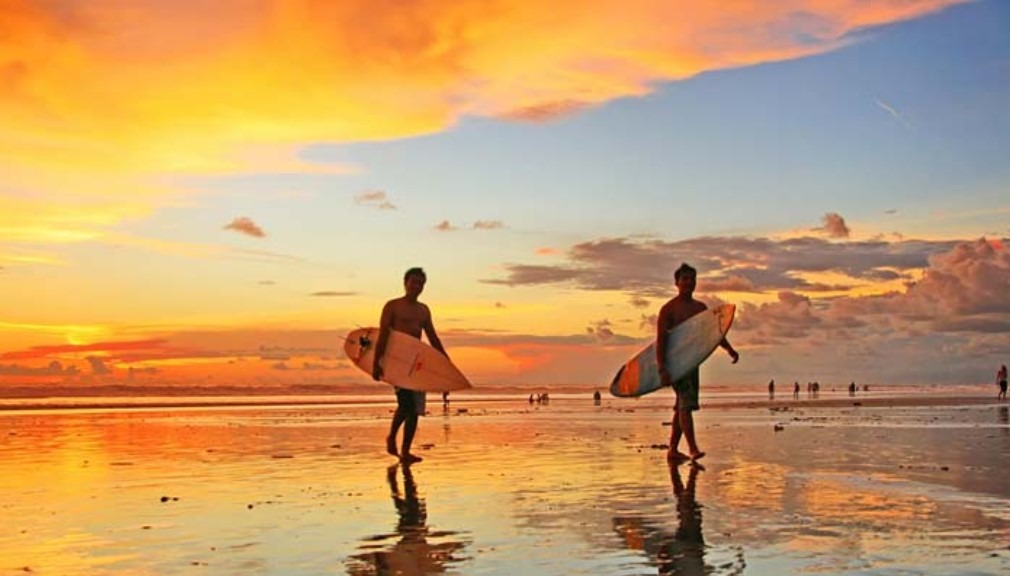 Kuta Beach may indeed be one of the most famous tourist attractions in Kuta Bali and visited by many tourists. This beach is already famous to be one of the favorite tourist attractions among the other beaches since the 70s. With great waves and beautiful white sand, it makes Kuta Beach suitable for you who want to surf.
Not surprisingly, Kuta Beach became one of the best surfing spots in Bali. For those of you who have never tried this sport does not need to worry because there are many guides that will help you to try surfing. In addition to surfing at Kuta Bali, you can also enjoy the beauty of the sunset on the edge of this beach. It is really enjoyable, is not it?
7. Enjoy the Night at Alleycats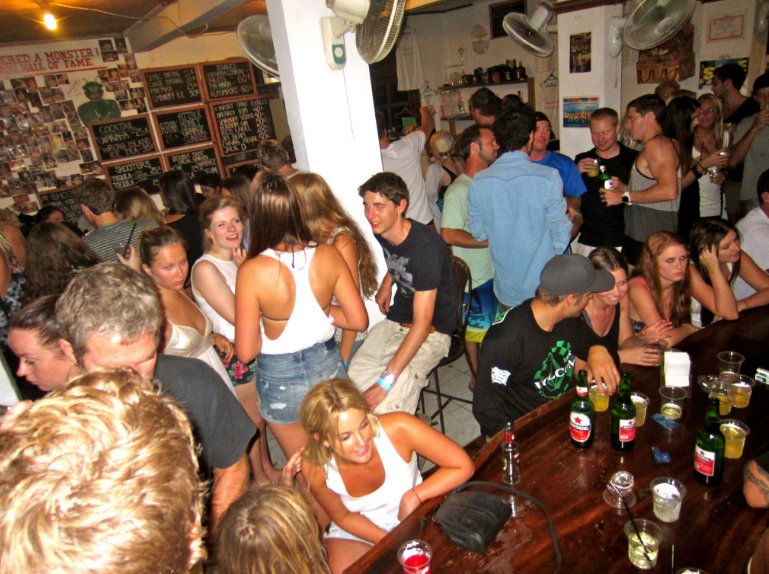 Alleycats is like a warming up spot for the bigger nightlife in the Bali Island. It is where you go to find a place just to have a drink and a casual conversation with your friends or your closest people. Alleycats is quite close to Poppies 1 and 2, this place is very popular with backpackers and the surfers who are looking for the most affordable way to get drunk.
After spending some hours in Alleycats, people used to go to the bigger clubs, like Sky Garden or Bounty. Alleycats located about three minutes' on foot from the nightclubs and about 15 minutes walk from the Beachwalk Kuta Bali. In Alleycats you can get the cheap specials cocktails starting from Rp. 15.000 and one glass of tequila starting from for Rp. 25,000. At night, it's usually crowded by people as a hangout place. And the peak crowded time in Alleycats is at around 20: 00-23: 00 when the other big clubs start to crowd.