Things to Do in Kuta at Night
During their visit, vacationers are also looking for things to do in Kuta at night. It is worthwhile to stay for a longer time in this beautiful district. People don't want to rush and leave early before they fully experience the life here. Kuta is a great place to do not only the day activities but also night ones.
Kuta is a region in the southern Bali, not far away from Ngurah Rai International Airport. After doing numerous fun activities during the day around the area, there are many things to do in Kuta at night. You can choose among a variety of activities: from having fun and partying hard at bars to getting to know more of Balinese and Indonesian traditional cultures. So, how is the nightlife like in Kuta ?
1. Enjoy Devdan Show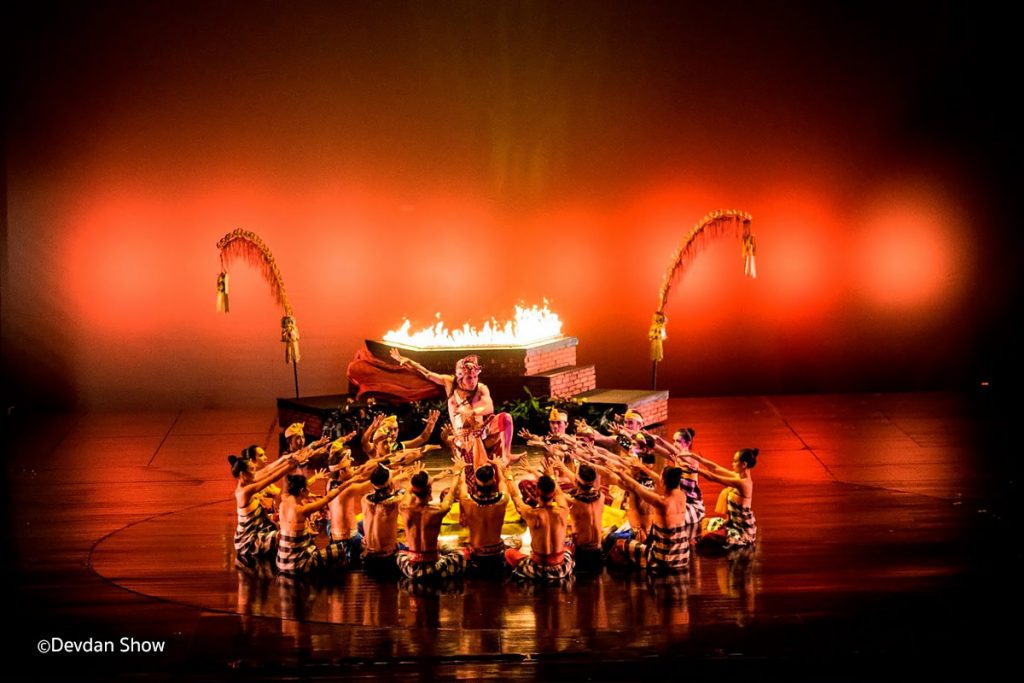 Head to ITDC Complex, Benoa, South Kuta to enjoy the Devdan Show if you want to see the diversity of Indonesian cultures mixed with modern performing arts. The show contains a glimpse of the sacred Bali, the mystical Kalimantan, and the exotic Papua. Devdan Show combines those traditional dances with contemporary ones. Guests can also witness world-class attractions and air acrobats during the show. You will certainly get mesmerized by the impressive costumes, magnificent stage set, and the outstanding special effects.
Enjoying Devdan Show is one of the great things to do in Kuta at night. Couples, family, and group as well as single travelers can enjoy the show every Monday, Wednesday, Friday, and Saturday. The show starts at around 7.30 p.m. Bali time. After the show ends one and a half hours later, guests are welcomed to take pictures with the performers. We suggest you to purchase the ticket for VIP seats to get the best experience.
Related Product:
2. Get Wild at Bounty Discotheque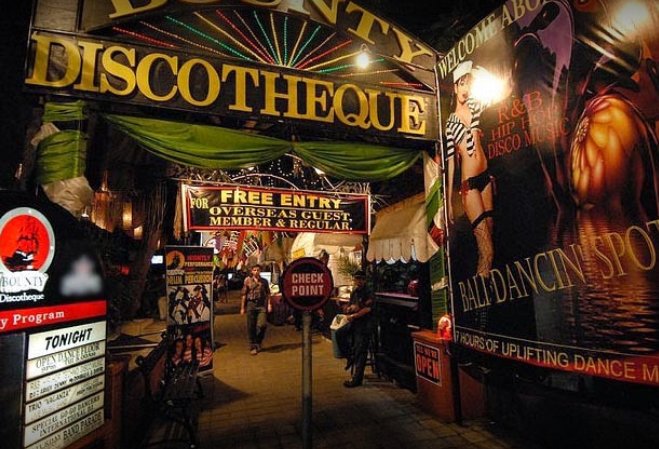 In the heart of Kuta, there stands a complex of bars that enclose a large ship. Bounty Discotheque, also known as the Bounty Ship, is a nightlife spot located at Jalan Raya Legian, Kuta, Badung Regency, Bali. It is a place to chill and relax. The renowned Bounty Discotheque attracts groups of young Australian who mostly come for its wild parties. It is an all-in-one complex of discotheque, bar, and restaurants. The name and the exterior design altogether come from the well-known sailing ship. Their DJs, sexy dancers, and fashion models are there to entertain you and get you loosen up after a long, tiring day. Having fun and getting wild are surely the best things to do in Kuta at night.
3. Watch the Show at Kuta Theater
If you look for more unique entertainment, you can go to Kuta Theater. It is another place where you can spend a great night time with your family. Kuta Theater presents modern magical tricks performances from Balinese illusionists. Kids who mostly love magic will get wowed by the variety of illusions. The tricks include the classic vanishing trick, sawing a lady into halves, levitation, and many others.
The show begins with a simplified rendition of Legong Dance. Most of the performances on stage wear Balinese traditional costumes. The interesting point of the show is that they gradually add theatrical and cultural touch into their performances. What a twist!
Kuta Theater is located at Dee Jay Club, Kuta Center, on Jalan Kartika Plaza 8X, Kuta. It is about 100 meter away from Kuta Beach. You can drop by and watch the performance before or after dinner. Kuta Theater holds the 50-minutes show every Tuesday, Thursday, Saturday, and Sunday, at 8 p.m. Bali time (EIT – Eastern Indonesia Time).
Related Product:
4. Party in Sky Garden Bar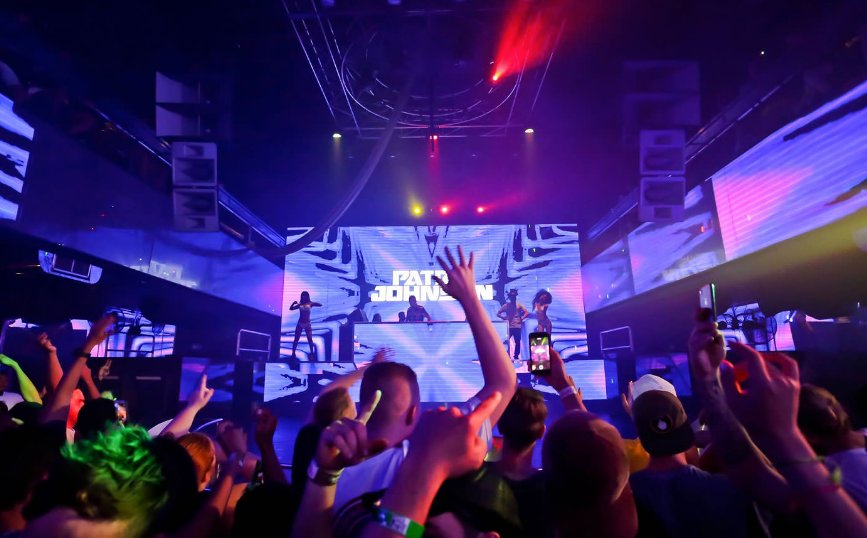 Night owls around Kuta know where to go for partying. Sky Garden is one of the must-go nightlife spots for party-goers. Located in the heart of the Nightlife Strip in Kuta, this club often holds events featuring not only local DJs but also world famous ones such as Steve Aoki, Yellow Claw, Marshmellow, Afrojack, W&W, and many others. Sky Garden is located at Jalan Raya Legian no. 61, Kuta.
Sky Garden Nightclub complex is a 4-storey building with 5 main venues. They are Sky Dome club, Sky Lounge Sessions on the top floor, Bang Bang lounge, Blarney Stone Irish Pub, and Big Texas BBQ Rooftop Garden Lounge. Each venue offers different experiences for the guests. Its Rooftop Garden Lounge is where night owls can have a wonderful night enjoying all-you-can-eat buffet from 5 p.m. to 9 p.m. daily. This garden lounge shows the guests a majestic view of the surrounding areas.
5. Shop at Beachwalk Mall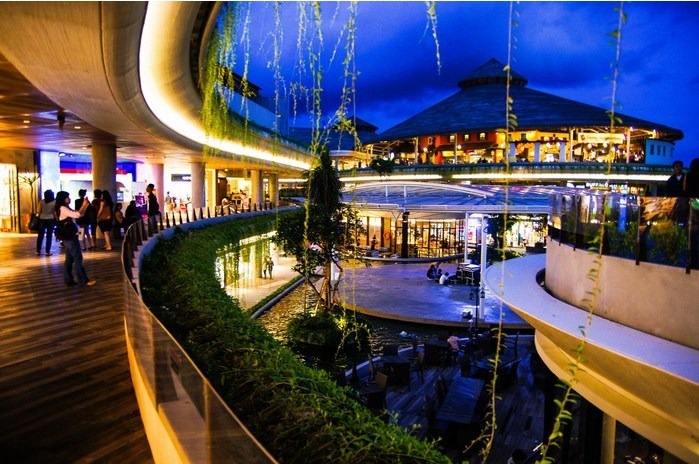 Beachwalk Mall is one of the modern malls in Kuta. It is the largest and nearest shopping center from Kuta Beach. Shopaholics can get in directly from the beachside after having fun at the beach during the day. The concept of Beachwalk Mall is so unique that you'll feel like you are in a garden instead of a mall. Its huge area contains large ponds, making it eco-friendly.
There are a lot to see and shop here. You can find famous brands like Zara, Mango, Gap, and Topshop, which display their cool collection. After shopping, you can have dinner at their food court which serves various excellent dishes. Or, you can choose one of the several great restaurants in it.
6. Chill in Hard Rock Café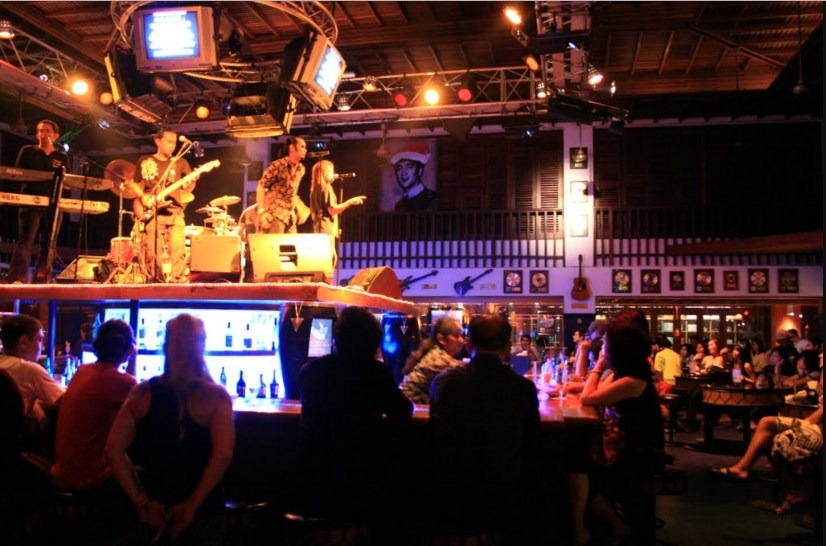 Hard Rock Café in Kuta is situated right in front of Hard Rock Hotel Bali, on Jalan Pantai Kuta, Banjar Pande Mas. It is a great place to dine and chill which serves rock'n roll inspired menus of American dishes. The bar with its lower stage presents live music which is ready to entertain its visitors. You can get satisfied by both the food and the music. Musical events are often held in Hard Rock Café Bali, like the "Road to Bali Blues Fest 2018" which will be held at May 6, 2018. This famous café also often becomes the concert venue of both local and international musicians. An original double neck guitar of Balawan, a great musician from Bali, can be seen inside this café since 2015.
The above-mentioned activities are not all things to do in Kuta at night. There are still many amusing ones. The night lives in other areas in Bali aren't less interesting to experience.