Top 10 Things to Do in Bali
Bali is indeed a popular destination for visitors, both for domestic and foreign tourists, and here I'll tell you the top 10 things to do in Bali, are you ready? Well, everybody knows, Bali is famous for its stunning beaches. But, there are still so many exotic attractions to offer in this Island of the Gods, ranging from natural attractions to artificial tourist attractions. The beauty of Bali makes the travelers feel at home doing a variety of water sports. So naturally, along the coastline in Bali is always full of tourists.
No half-hearted, the number of tourist in Bali can reach up to tens of millions each year and become the most visited city in Indonesia. Not only the charm of the waves and sunset sight, but Bali also presents other tourist attractions that are not less charming. So what are the top 10 things to do in Bali? here's the list;
1. Do River Rafting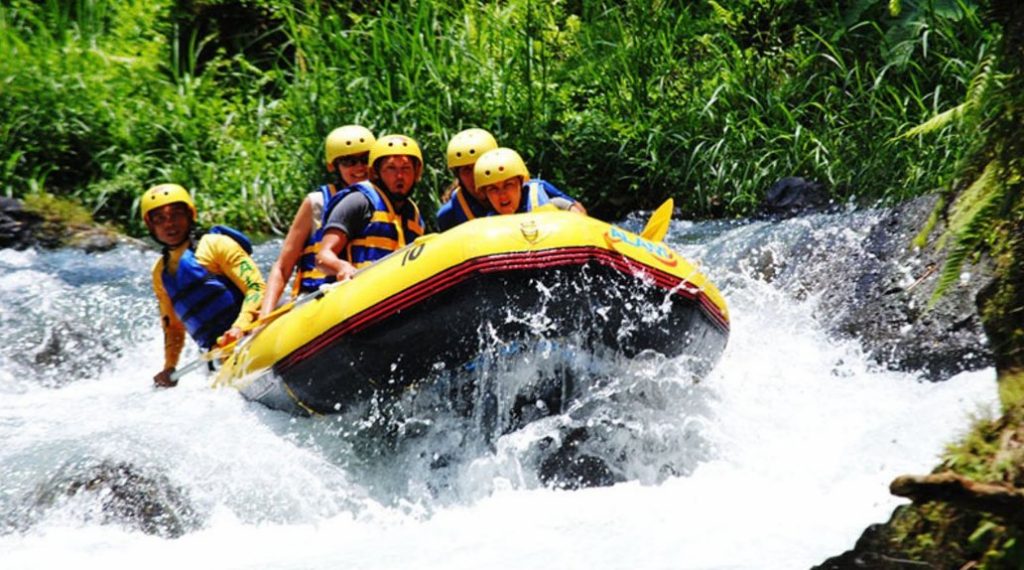 Looking for the top things to do in Bali 2018? Well, rafting could be the good one. Today, rafting becomes a famous activity to do for everyone. Not only as an excellent cardio workout, rafting is also good for builds teamwork, and reduce stress. No wonder many people that do rafting come from a group of people who are looking for that benefits. Actually, Bali has some outstanding rafting sports with the good water flow and breathtaking view, and of course with the protected security. Some of the best rafting spots in Bali are Petanu River, Unda River, Telaga Waja River, and Ayung River.
Related Product:
2. Getting Around in Bali using a car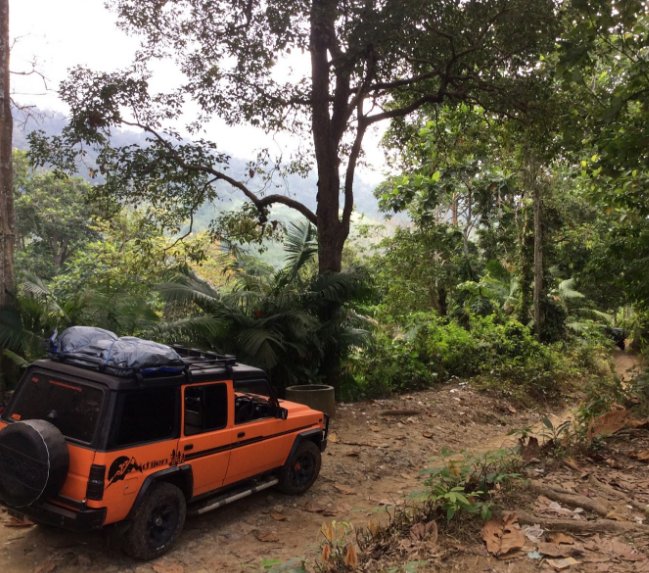 If you wish to see the beautiful scenery along the way or you want to see more Bali destination place, car rentals could be the best option, because you can freely choose where to go and what to see. Well, If you're not used to driving a right-hand-drive car or feeling not really feel comfortable with Bali's traffic, you can rent a car with driver, it also can help you to interact with local people (if you don't speak Bahasa), because most of the driver is speaking English.
But, in some car rentals in Bali, it's really possible to rent a car without the driver, if you wish so. Plenty of car-hire agencies in Bali offer half day services, full day services, weekly rentals, or even pick up services. And in some hotel or villa, it may have its own cars and drivers for you as well.
Related Product:
3. Getting Around in Bali using Bicycle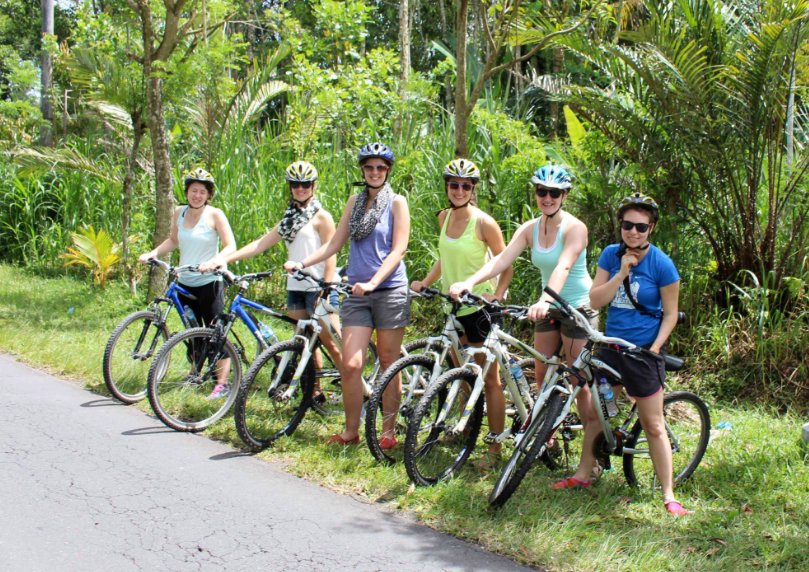 If you want to enjoy your holiday in Bali through eco-friendly way, and especially looking for the things to do in Ubud Bali, then cycling could be your best choice. Some kinds of the bicycle are usually served in Bali, such as mountain bike, road bike, and cruisers bike. Each bicycle supply a helmet and lock to protect you from any damage.
Another best eco-friendly choice is by foot, you can get around beaches, villages, or any other tourist area, don't forget to bring a sun hat and a bottle of water, because Bali has a tropical, warm, and humid climate all the year. When you're walking always pay attention to the paths so that you won't fall into uncovered drains, especially at night in Ubud area, because it has several uncovered drains that should be fixed soon.
4. Diving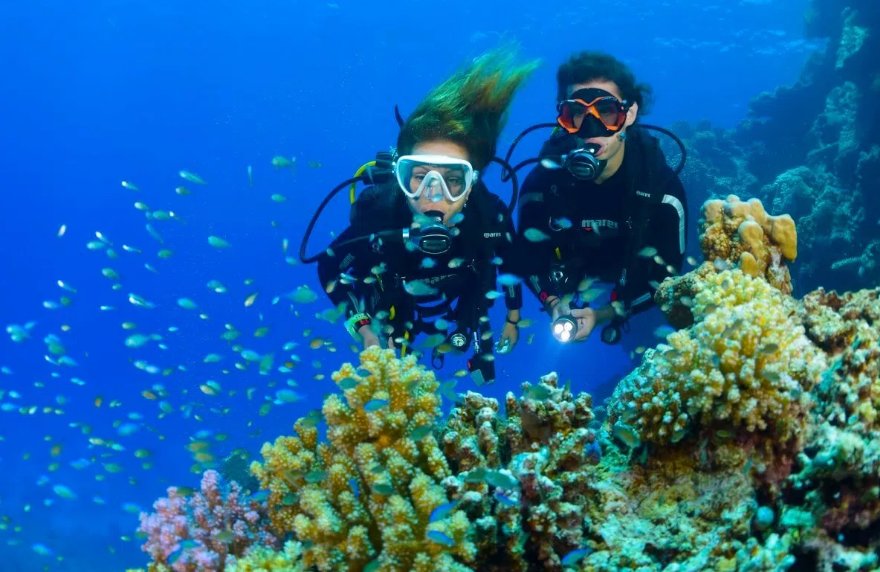 As you begin to dive, all the muscles of your body will fight the heavy water currents. Because when you're in the water, your movement and body weight as if feels lighter. In fact, what actually happens is that you use the main muscle groups of the body to push themselves moving against water resistance while exploring the oceans. Therefore, your muscles will become more trained and formed, without too much sweat like when you exercise at the gym. For you who love diving, good news for you because Bali is home to many beautiful coral reefs and underwater creatures that is absolutely amazing.
Related Product:
5. Playing Golf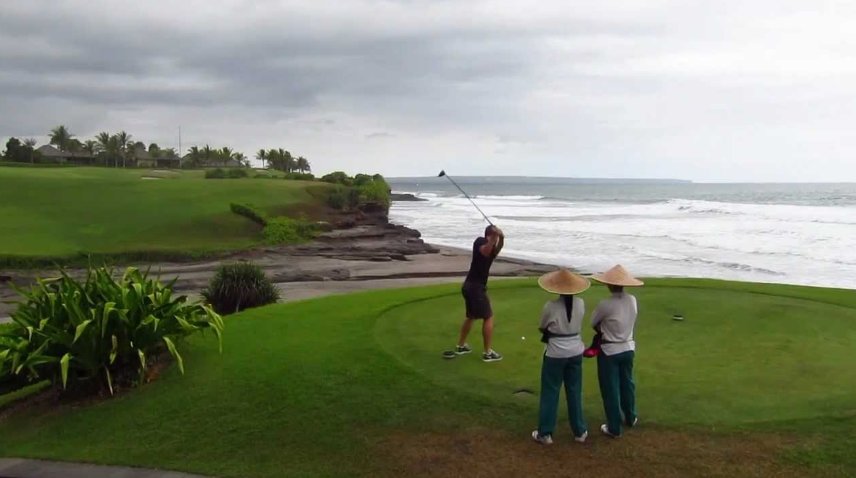 The scenic views of Mount Agung and the Indian Ocean envelop the golf area in Bali. If you're asking for golf club recommendation, then one of the best golf clubs in Bali is the Bali National Golf Club, which covers 14 hectares and can be reached in 15-minutes' drive-time from Ngurah Rai airport toll road. This golf club is equipped with premium facilities designed especially for golf lovers.
Not only international-grade golf courses but also five-star hotels and 32 private villas. There are 246 modern-style hotel rooms with a touch of Balinese culture, there are also various facilities such as spa, gym, children's area, private swimming pool, ballroom, wedding chapel and various eating place.
Related Product:
6. Trekking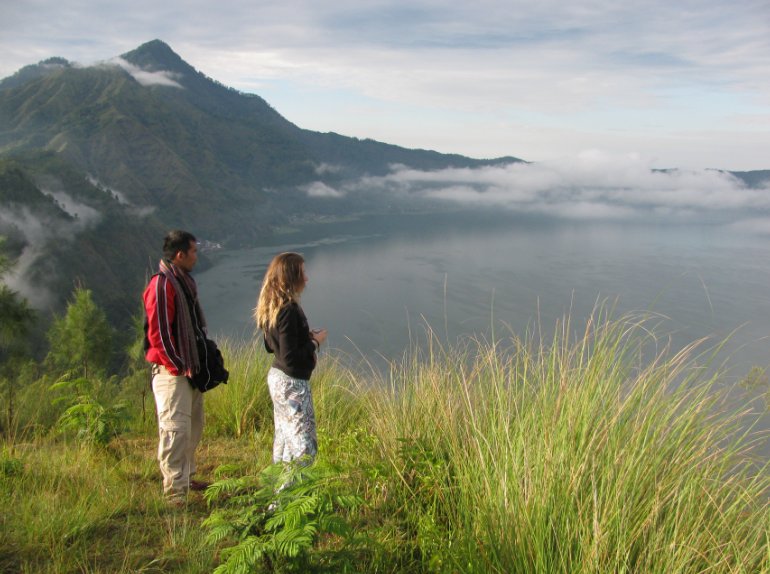 If you love to see Nature in Bali, then you may want to try Hike the famous Mount Batur, a volcanic mountain that rises over a lake which beautifully mirrors it. Besides, there are other amazing Mount in Bali, they are Mount Agung, Mount Bratan, and Mount Merbuk. Remember, these mountains are active and we highly recommend you to climb in physically fit and don't forget to go with a guide if this is your first time climbing those mountains. Mount Batur is relatively easy and the treks are quite well marked and we recommend you to come before sunrise so that you can witness the beautiful sunrise from the top!
Related Product:
7. Cruising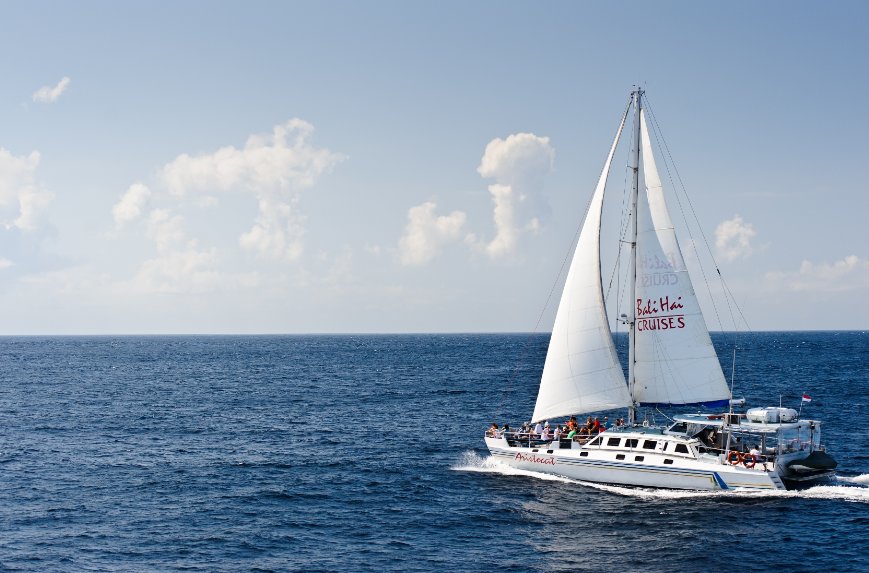 Cruising is the best way to enjoy the beauty of Bali's sea by sailing aboard the Yacht or Catamaran. Nowadays, cruising becomes a trend for people who want to sail the Bali's sea and enjoy Bali in a different way. Furthermore, not only cruising, actually there are many companies that offer amenities just like in hotels, which means you can do many activities in this yacht, such as, party, dinner, watch the live show, even sunbath, of course, while cruising over the ship. Ask your children to come along with you, because this activity is the good things to do in Bali with the kid.
Related Product:
8. Visiting Safari Park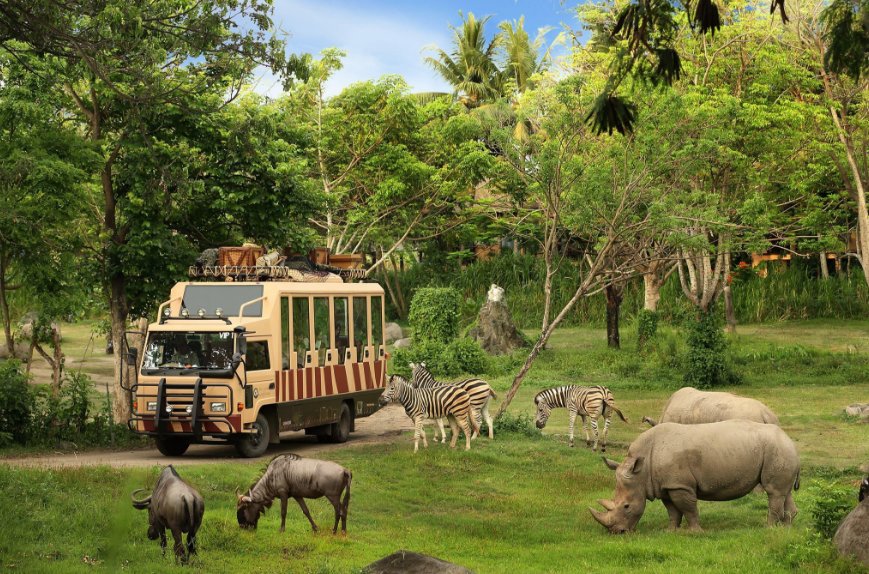 For some people safari park is the best place to visit in Bali because you can observe those who are free in nature. And one of the Bali's best safari parks is Bali Safari Marine Park. Here you can get around using a tram safari through safari journey, visitors will be taken around to see a variety of animals from various countries. In addition, the best part of this safari park is the Night Safari. Slightly different from Safari Journey, in Night Safari visitors will getting around using the tram designed as a cage and can directly feed the herbivorous animals from the tram.
As for carnivorous animals will be fed directly by the officers of Bali Safari & Marine Park, on this occasion visitors will be very close to these animals. Another interesting thing is that you can dine in a room with a glass wall, where on the outside of the glass there is a panorama of African savannas stretching out in front of you. The name of the restaurant is Tsavo Lion Restaurant. If you come with your beloved ones for dining purpose, Tsavo Restaurant could be the best place in Bali for couples. It's very interesting, isn't it?
Related Product:
9. Get around in Bali using Bemo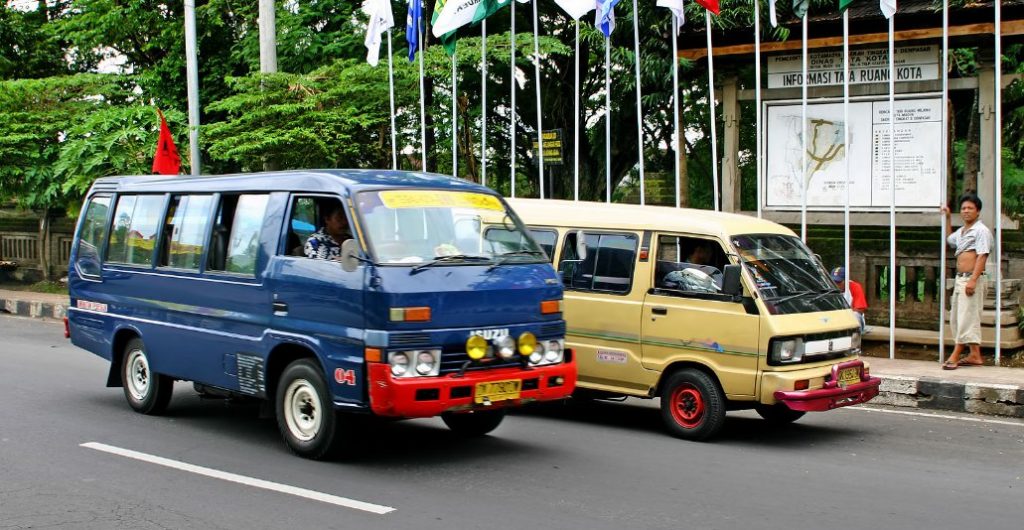 The primary public transportation in Bali is a minibus, called bemo. For some people, bemo is not convenient, because for one trip you may transfer twice or even more, usually people just ride bemo for short hops. The common reason people still choose to ride bemo is that the price is the most affordable of all transportations and for tourists, they usually just want to experience riding the public transport like other Balinese people.
10. Paragliding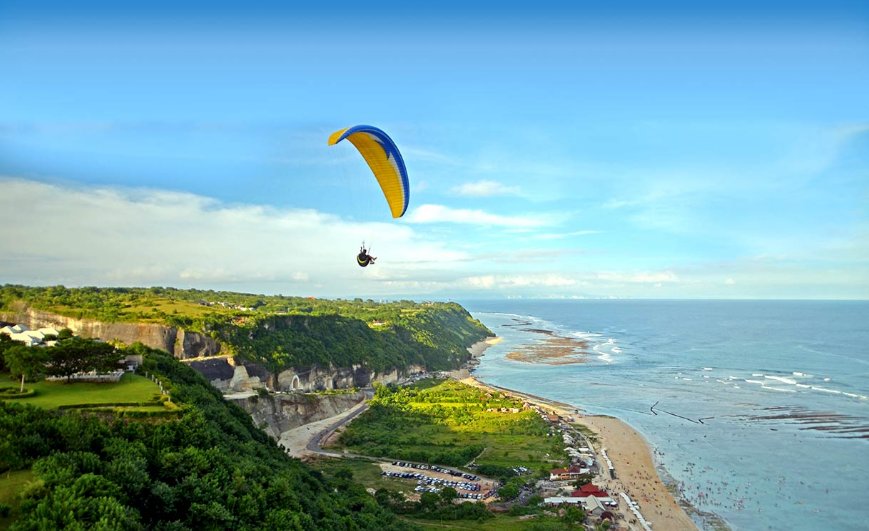 Everybody agrees that paragliding is the highlight of extreme sports in Bali. It's a little bit the same as parasailing, but the difference lies in the wind power that is used to fly instead of speedboat like in parasailing. For the first-timers can also try paragliding as they can fly accompanied by professional paragliding pilot.
Most of the paragliding trip starts off at Nusa Dua area. It'll make your heart beat faster, pumped up, and flying high just by floating above Bali while admiring the wonderful sea below you. Well, paragliding is such a kind of fun things to do in Bali.
Related Product: