Romantic Things To Do In Bali For Honeymooners
You'd better plan the things to do in Bali for honeymooners before your wedding ceremony! Because why? Because there are many interesting things to do in Bali ! Especially when you come with your loved one! You won't run out of cool ideas. Bali offers cool ideas on beautiful beaches to magnificent volcano, from traditional massage to spa on the rocks with the birds eye view of the blue ocean. Relax, make your tea, and here are some ideas for your unforgettable honeymoon in Bali:
1. A Lovely Beach Stroll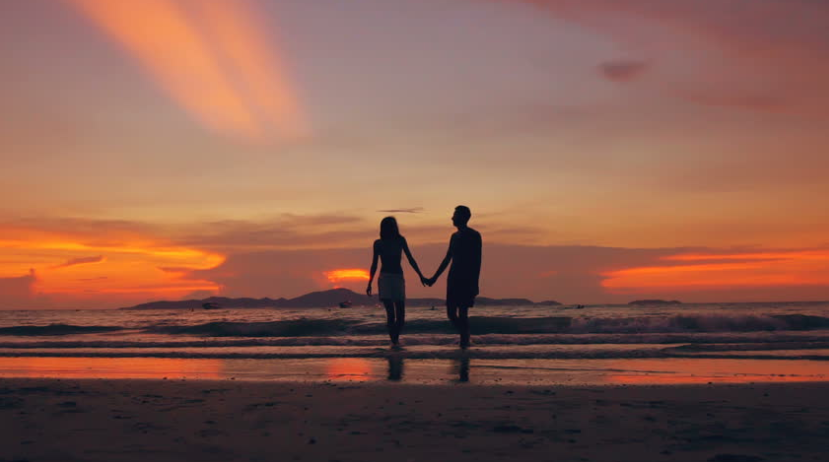 Because Bali is about beach and you should consider beach in your things to do in Bali for honeymooners. It's perfect for any occasion such as sunrise, noon relaxing, picnic, private celebration and of course sunset. Where to go? For the best sunset, you can head to Kuta or Seminyak. There are many cool places to sit down and enjoy the sunset. If you are a young in love couple who love to party, you can find many interesting bars and clubs along the beaches. If you are rather calm couple and just want to laidback and relax in a serene place and posh style, there are some recommended places as well such as Klapa New Kuta Beach, a fine place to have afternoon tea, swimming, and enjoy the sunset with Dreamland beach as the background. Another activity you can do in the beach is hand in hand and take a lovely stroll on the beach line.
2. Mount Batur Volcano Sunrise trekking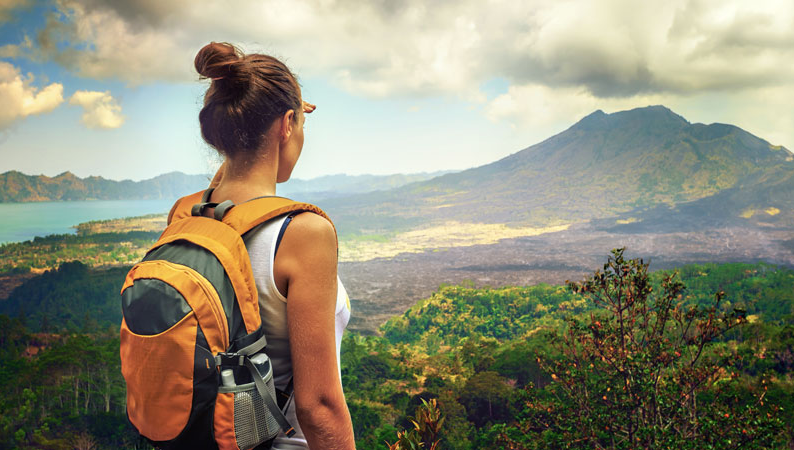 If both of you are into nature and an adventure seeker, you should try this activity. Book a Mount Batur Volcano Sunrise trekking and take a romantic adventurous trip with your loved one. This will be good for your teambuilding. You need a little extra effort to do this activity since the goal of this trip is to catch the sunrise. It takes two hours trek to reach the peak and admire the sunrise. People often associate sunset with all the romantic standards. But sunrise is actually the way much more romantic: the first sunshine you see in that day with you love one next to you, it's about a light of hope for the next long and prosper life. This is a unique choice for your things to do in Bali for honeymooners, isn't it? We believe it is.
Related Product:
3. Waka Sailing Catamaran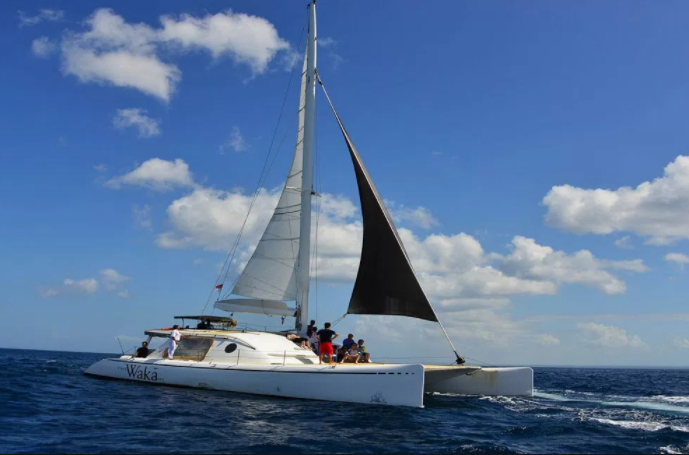 Dress up and hop on a luxury catamaran craft and head to Nusa Lembongan. Why dress up? Because this catamaran is all white and classy. White long maxi dress and white shirt would be matching outfits for this luxury trip. This luxury catamaran offers posh experience of island hopping. Many beach games you can enjoy such as banana boat, boogie board, canoeing, snorkeling, and many more. The village tour is interesting as well so make sure you won't miss it. If you want to experience all the luxury catamaran for yourself, it is possible to rent the whole ship. What makes this ship looks more luxury is the all-white body and interior. Sail the sea and feel the calm breeze touching your hair in the most luxurious way possible. This is one of the top options on things to do in Bali for honeymooners.
Related Product:
4. Picnic and Chill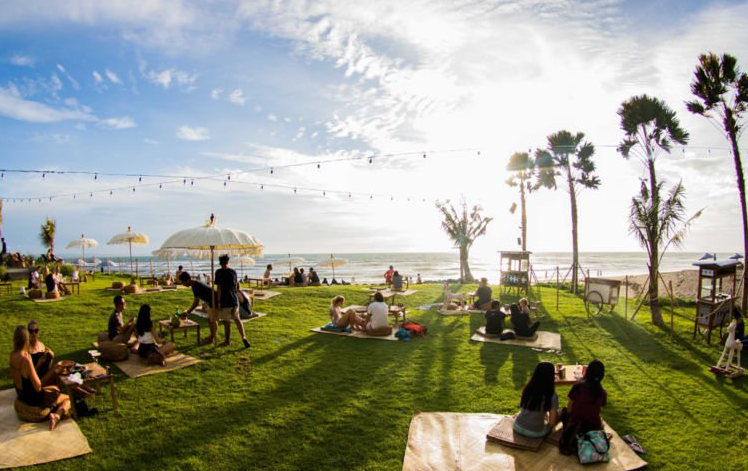 Another unique idea for things to do in Bali for honeymooners is having a picnic. It would be so sweet if you have time to prepare the meals by yourself. But if you don't have time to prepare it all, don't you worry. Bali has an instant way to arrange your picnic. Some of the cool places are The Lawn Canggu and La Laguna. If you prefer the real picnic in the hill, Bali has some options as well. You can go to Asah Hill in Karangasem and have a picnic there. From the hill, you will be able to see the long coastline and the mountainous area. If you stay around Ubud, you may go to Campuhan Hill. What makes this hill special is the path between the rice fields.
5. Batur Hot Spring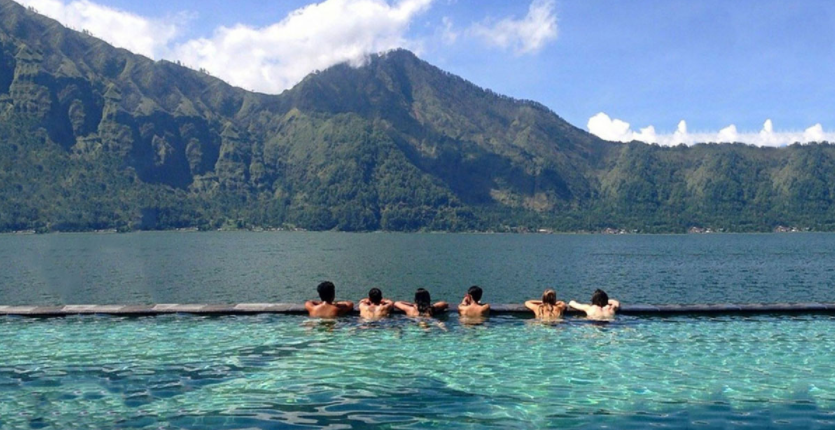 Do you want to try something relaxing while admiring nature? Hit the road and head to Batur Hot Spring. This natural hot spring will indulge your body and the beautiful landscape of mountain and lake will instantly relax your mind. It is easy to find Batur Hot Spring. You can find many Mt. Batur hot spring and Ubud day tour to enjoy this activity. The best time to enjoy this Batur hot spring is in the early morning. We can rest assure that after soaking your body in this hot spring, you are ready to have a great journey ahead. Relaxing in Batur hot spring can increase the connection and chemistry between you and your loved one.
Related Product:
6. Massage and Spa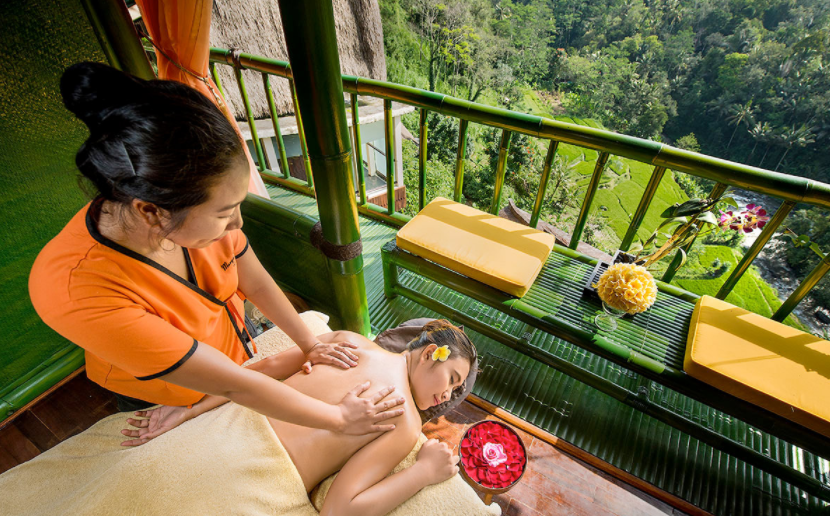 To give you the maximum sensation of honeymoon in Bali, you should have massage and spa in your bucket list. A fast number of massage and spa are available in Bali, from the so called traditional spa with all the herbs and exotic flowers to four hands massage therapy. Even you can find couple massage and spa package.
There are some affordable spa places as well such as M Spa and Disini Spa. If you prefer to have the luxury treatment, you may head to Karma Kandara Resort and Spa with never-ending sea view;  Mango Tree Spa by L'Occitane for serene and green nature lovers; and Thermes Marins & Spa On the Rocks.
Related Product:
7. Temple Hopping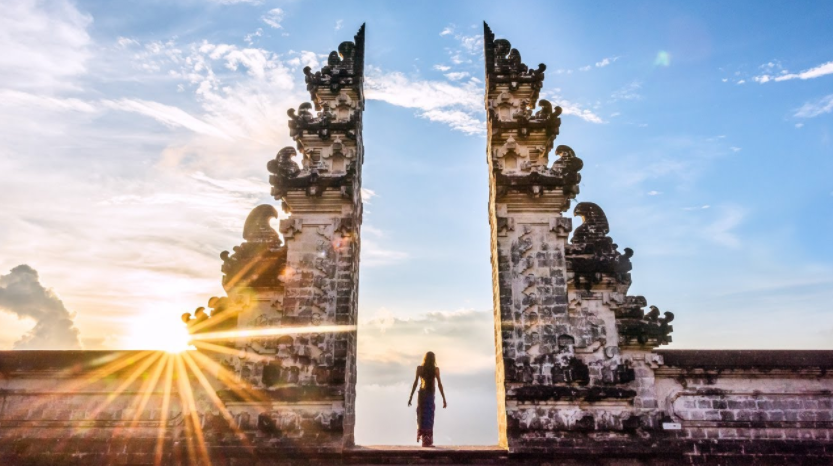 Bali is famously known as the Island of Gods. So, don't ever come to Bali without visiting the beautiful temple. We have no idea of the exact number of temple in Bali, but we know some of the best. If you are a morning person and like to wonder, Pura Luhur Lempuyangan is a good recommendation for you. They consider Pura Luhur Lempuyangan as one of the most beautiful temple in Bali. From this temple, you are able to see the volcano and the all-white milky clouds sparks with the golden sunshine. It's just a beautiful view.
Related Product:
Bali Instagram Tour: A Viral Picturesque Spot Visit with Guide