6 Cool Things To Do In Sanur Bali
Read up these things to do in Sanur Bali for your Bali holiday. Sanur is one of the favorite places to visit in Bali. There many exciting choices for your fun holiday in Sanur. You surely can combine all those nature, culture, and all the fun things for your Sanur and Bali visit. Here are some of the cool choices.
1. Sunrise Hunting, Take A Walk and Sunbathe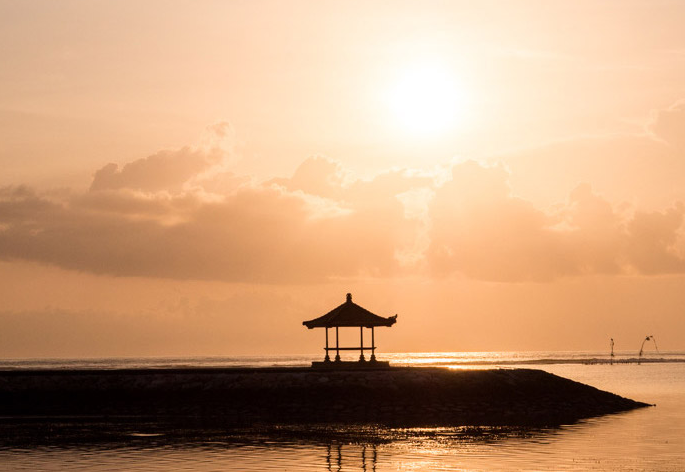 Sanur beach is famous for the sunrise spot. You need to wake up early to catch the sunrise but the sunrise from Sanur is totally worth to go. Probably you will see only some photographers and couple of dogs dog. Feel the serene of the ocean sound and absorb the energy of the sunrise, to start a beautiful day.
Get on the beach and walk on the pathway to the sea. The best time to do this activity is in the morning since it is more serene and calm. If you want to feel the texture of the sands beneath your feet, take off your footwear and walk with bare foot.
Sanur beach has clean and golden sands. Besides walk along the coastline, the other interesting activity is to do the sunbathing. You can find many 'warung' or small shops in this beach area. It is super easy to find coconut to accompany your sunbathing activity.
2. Le Mayeur Museum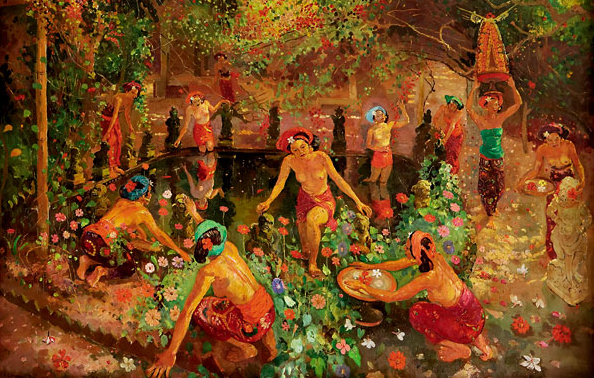 Le Mayeur Museum is a private memorial museum of Adrien-Jean Le Mayeur de Merpres, a Brussels artist. This museum keeps his artworks. Before he decided to spend his life in Bali with his wife, Ni Pollok, Le Mayeur had already traveled around the world. This museum is easily found since itis situated on the beachfront in Sanur. This museum's architecture is full of Balinese arts created on plywood, hardboard, canvas, and paper.
Most of the paints are about bare-breasted women, as the result of Balinese inspiration. Some of his work are inspired by his travels he painted during the 1920s. Le Mayeur arrived in Bali in 1932. It was supposed to be part of his travels until he met his wife, Ni Pollok. Le Mayeur passed away on May 31, 1958. He and his wife didn't have children. This artists couple left the well-crafted house that is the museum today and its legacy was bequeathed to the Indonesian government. Now you can witness his arts and love in this unique museum.
3. Turtle Island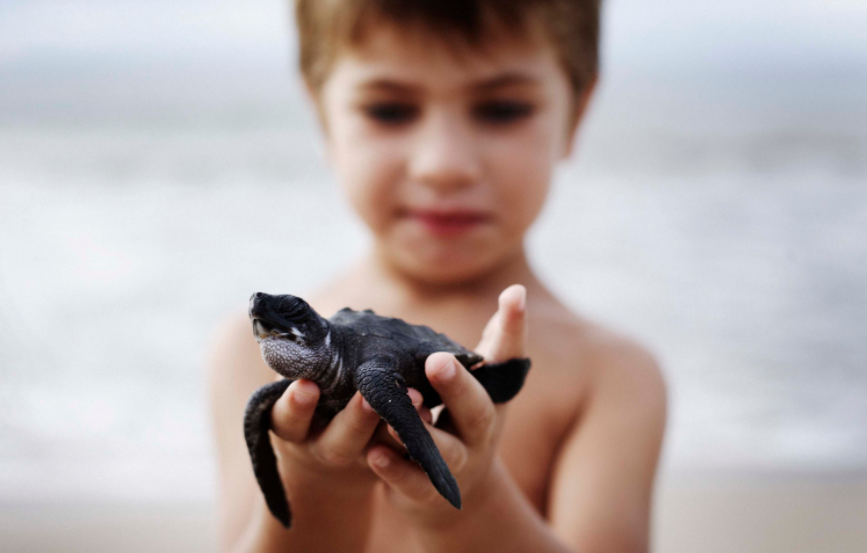 Next to Sanur, across the sea, there is one educative place: The Turtle Conservation and Education Centre in Serangan Island.  This turtle conservation is just perfect for animal lover. Besides that, this turtle conservation is dedicated to rescuing and rehabilitating turtles.
Not only to see the adorable turtle but also to educate the visitors how to take care of the environment to best. This is a recommended activity if you travelling with children. The kids can see the tanks and touch the cute baby turtle.
4. Pasar Sindhu, Sanur Night Market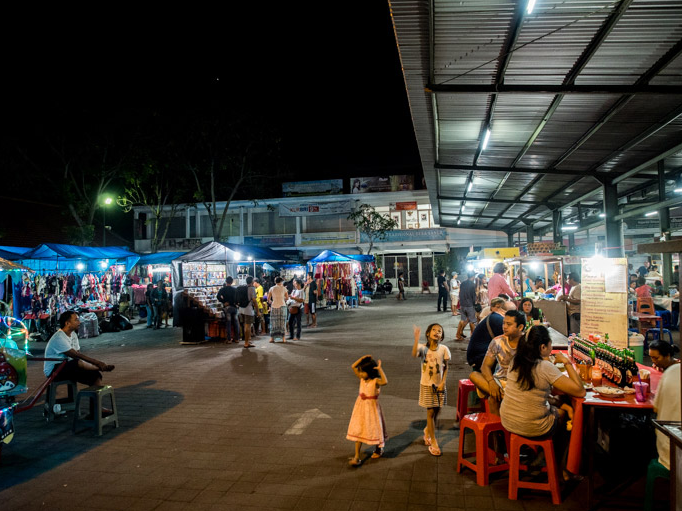 Probably this is the most exciting activity for food enthusiast. When the sun goes down, this market is lighting up the town. You can find literally many delicious local delicacies. You should try the chicken satay, grilled chicken in a bamboo stick with peanut sauce and martabak, a thick sweet pance with many sweets topping such as peanut, cheese, jam, oreo, or chocolate.
5. Nusa Lembongan or Nusa Penida Island Hopping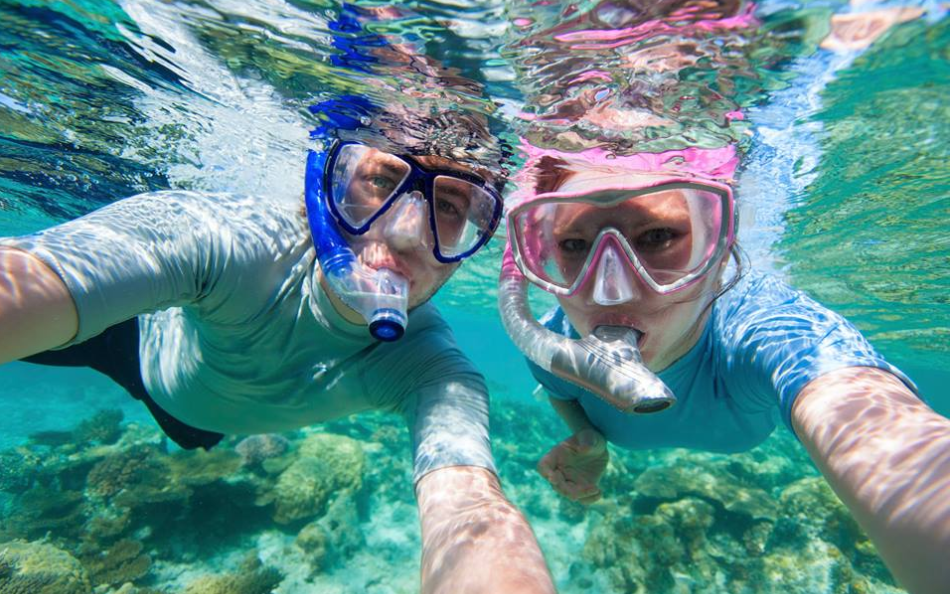 Sanur is a short gateway to Nusa Lembongan Island and Nusa Penida Island. It would be better for you to stay for a night or two in these islands. But if you don't have time and just enough for one day trip, that's still a good choice. There are many boats going to this island, from the simple fisherman boat to the luxury cruise. Nusa Lembongan Island is a cool place to sit back and relax. There are many activities you can do such as snorkeling, diving, and even exploring mangrove forest with the canoe or explore the life under the sea from glass bottom boat.
Related Product:
 6. Seawalker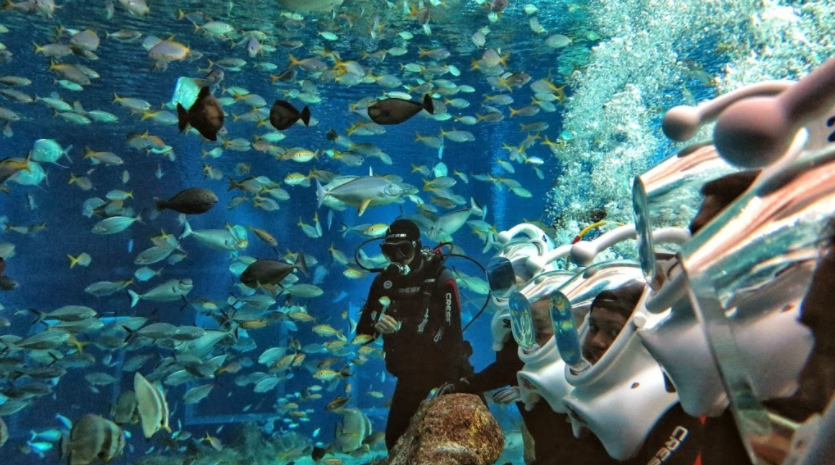 Bali Seawalker is an underwater activity that offers everyone an opportunity to enjoy an underwater experience with the minimum equipment. Minimum means only wear special helmet and then you can barely breath and walk under the sea.  It is approximately seven metres depth, and you are be able to walk equipped by comfortable dry helmet that will keep your face stay dry during the trip. You may observe the colorful fishes, coral reefs and marine life. You can hop on the boat from Sanur or Tanjung Benoa port.
The underwater seawalking activity takes approximately 30 minutes. This Seawalker activity can be enjoyed by all ages from 10 years up. You don't need to have a diving experience or swimming skills to do this activity. Not only walking, you may interact with the marine animals but be safe! The professional instructor will accompany you in the underwater seawalk for the safety reasons. And of course help you to take pictures while observing the marine life.
Related Product:
How long is the good time to stay in Bali? It is totally up to you. Some people consider Bali as a short Weekend getaway which is only for one or two nights. Some other people think that 10 days are too short for Bali.  So, it is all up to you. It always depends on how you see your holiday.
One more tip on holiday that probably you already knew, that itinerary or simple planning do matter. You should have a brief or general plan of what to do, how to get there, which transportation is the best, what to eat, where to shop, and comparing the local accommodation to get the maximum equilibrium of price and quality. Some people even consider the local language to make friends! So, now it's time for you to sit down, grab your pen and book, and write down your Bali itinerary. Combine all those nature, culture, and all the fun things. Happy holiday!