6 Cool Things to Do in Bali
There are some cool things to do in Bali, not only about going to the beach, adventure in the village, hiking, clubbing, or finding the things to do in Ubud. There is another alternative that is beautiful to see and as much fun as these activities above, but it is often missed by some people. Yes, it is traveled to the small islands around Bali and enjoying the fabulous things there.
The islands actually not far from the Bali beaches and easy to reach in few hours. However, due to lack of socialization not much of tourists that choose an alternative to travel to the islands, actually the atmosphere feels more silent because it is not too busy with the bustle of urban areas as in Bali. Well, here are the six things to do if you visit Bali:
1. Snorkeling at Menjangan Island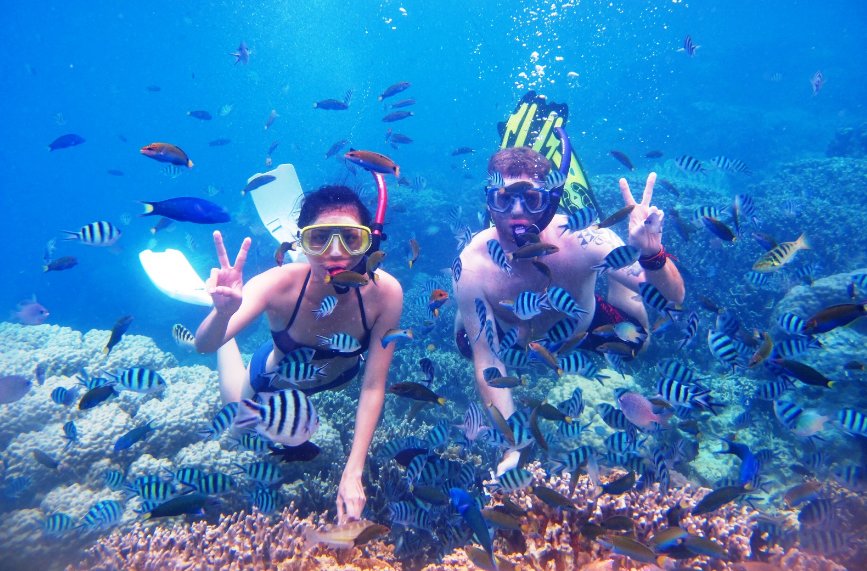 The island is named "Menjangan" because you can easily see Menjangan (Deer) here. Menjangan Island is uninhabited islands but has a natural beauty of underwater. No wonder many tourists visit this island for snorkeling and diving.
Besides, Menjangan Island is a habitat for underwater creatures and beautiful coral reefs that lie peacefully in the sea around Menjangan Island. If you are a diving or snorkeling lovers or just looking for the things to do in Bali 2018, do not miss the opportunity to visit Menjangan Island.
Related Product:
2. Visit Jimbaran Beach and Taste The Deliciousness of Ikan Bakar (Grilled Fish) & Sambal Matah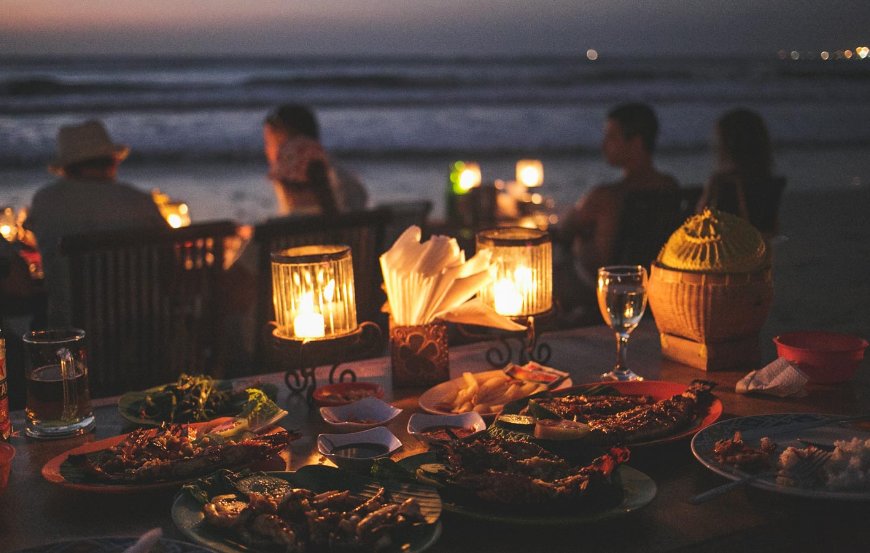 The last but not least is tasting the Balinese yummy dishes. If you're looking for what to eat in Bali, just stop by at Jimbaran beach and taste the authentic grilled fish. Ikar Bakar or grilled fish is not authentically coming from Bali Island. But, Bali island has its own style of grilled fish, called Jimbaran style. The differences lay on the existence of sambal matah (a kind of spicy sauce) that put over the grilled fish.
Sambal matah is the uncooked sambal (unlike many other kinds of sambal). Sambal matah is more like chili salsa, it is made of shallots, lemongrass, shrimp paste, garlic, lime zest, and a lot of chilies. All of the ingredients are raw and fresh. Grilled fish and sambal matah is a perfect match, but sambal matah is also suitable for other seafood dishes, and even duck and chicken.
Related Product:
3. Witnessing Various Kind of Birds at Nusa Penida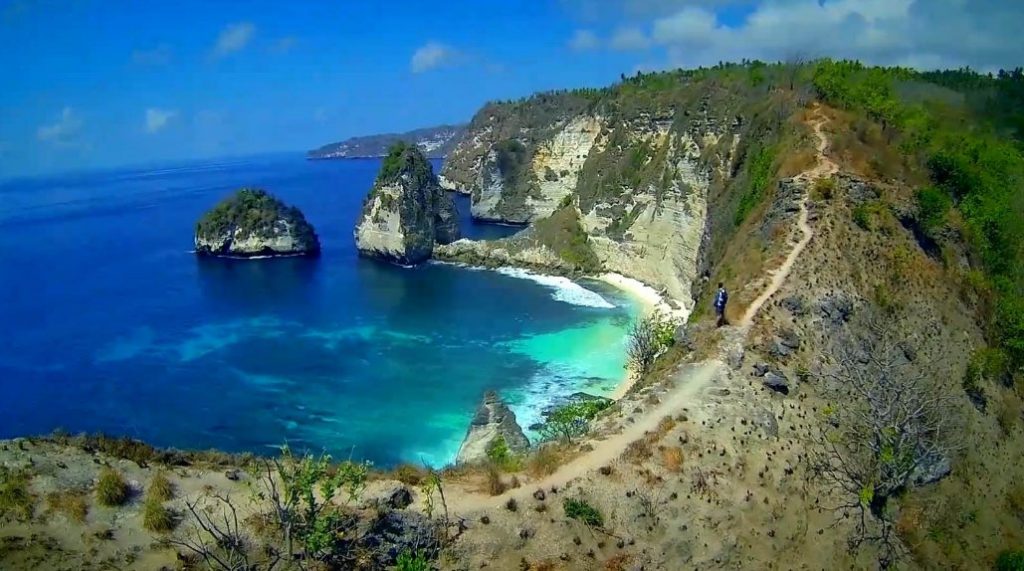 Nusa Penida island is famous for the diversity of beautiful bird species. To go to the island it takes 40-90 minutes depending on the type of boat used. The trip from Bali to Nusa Penida is through Sanur beach. 
There are also many activities to do in Nusa Penida, such as playing water in the beach, snorkeling, and education about the preservation and conservation of living organisms because you will find beautiful beaches and some conservation places to protect the plants, birds, and turtles. One more interesting thing, you can watch Baris Jangkang dance, an authentic dance from Bali that involved 1,000 male dancers from various backgrounds. Well, a holiday in Bali is not just looking for the things to do in Kuta.
Related Product:
4. Find The Tranquility In Nusa Lembongan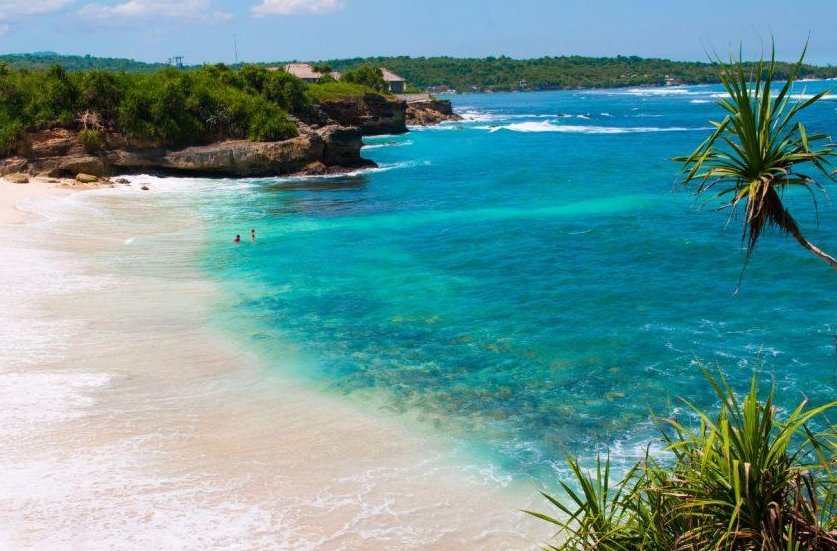 One more small Island in Klungkung regency, which is still near to the Nusa Penida and Nusa Ceningan, it is Nusa Lembongan island. The island is perfect for those who want to find the silence and away from the urban hustle and bustle, because in Nusa Lembongan will be rare vehicles, the most likely alternative to traveling is a bicycle. Moreover, you can find the other tourist attractions in Nusa Lembongan, such as beaches, artificial cave, and the beautiful mangrove forests. People say Nusa Lembongan is the best place to visit in Bali when you need tranquility.
Related Product:
Two Island Snorkeling Trip Bali: Nusa Penida & Nusa Lembongan
5. Get Away From The Craziness of Mainland Bali on Nusa Ceningan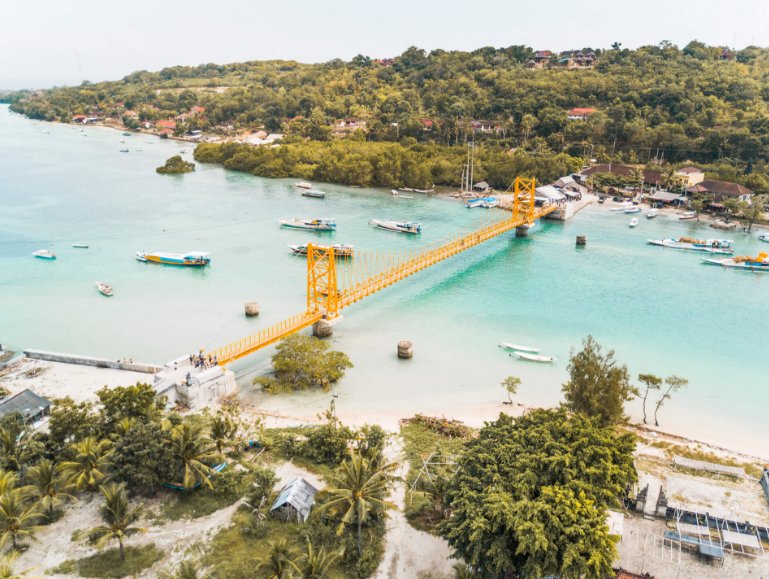 When you're visiting Nusa Penida and Nusa Lembongan don't forget to stop by Nusa Ceningan, its location is between Nusa Penida and Nusa Lembongan. If you are from Nusa Lembongan don't need to cross by boat, because there is a long bridge that is connecting Nusa Lembongan and Nusa Ceningan, but if you are from Sanur beach and want to directly go to Nusa Ceningan, you can ride a boat, the distance is about 15 km.
In Nusa Ceningan you can easily find hotel or homestay to take a rest, so don't worry about the place to stay. The clean and clear water of the beach in Nusa Ceningan is usually used by tourists for snorkeling, diving, and surfing. Besides, there are some temples which are good to visit, you can take some beautiful pictures there. Or maybe you want to spend time together and find the best place in Bali for couples? Well, Nusa Ceningan is perfect for that purposes.
6. Go To The Turtle Conservation Education Center on Serangan Island
Serangan Island is only 10 km away from Denpasar, you do not need to use a boat to cross the island, because there is an access road passable for cars and motorcycles. The Island is famous for turtle breeding that aims to protect the turtles from extinction. Resident in Serangan island consists of two tribes, Bugis and Bali, which is predominantly Muslim and Hindu, they have lived in harmony for a long time and be a reflection of unity in Bali even Indonesia.
You can visit Bugis Village historical attractions, just stop by and feel the peaceful atmosphere. It feels not complete if you don't list Penyu Beach and Reklamasi Beach as a compulsory destination when you visit Serangan Island.  However, Serangan Island is a cool place when you're looking for the things to do in Bali with kid, they can learn more about turtle conservation for sure.