6 Unusual and Special Things to Do in Bali
Hello, travelers! Do you wonder what special things to do in Bali for your next holiday? If so, this is one article for you. Bali is an all-in-one tourism destination in Indonesia. You can enjoy its heavy Hindu culture, beautiful natural landscapes, art, modern tourism attractions, and many others. There are also bunches of luxury resorts and spas where you can have a break from busy life and relax. As there are lots of things you can do in Bali, it's difficult to list just some. Read on for our picks of six things to do if you visit Bali.
1. Go on Ubud and Uluwatu Day Tour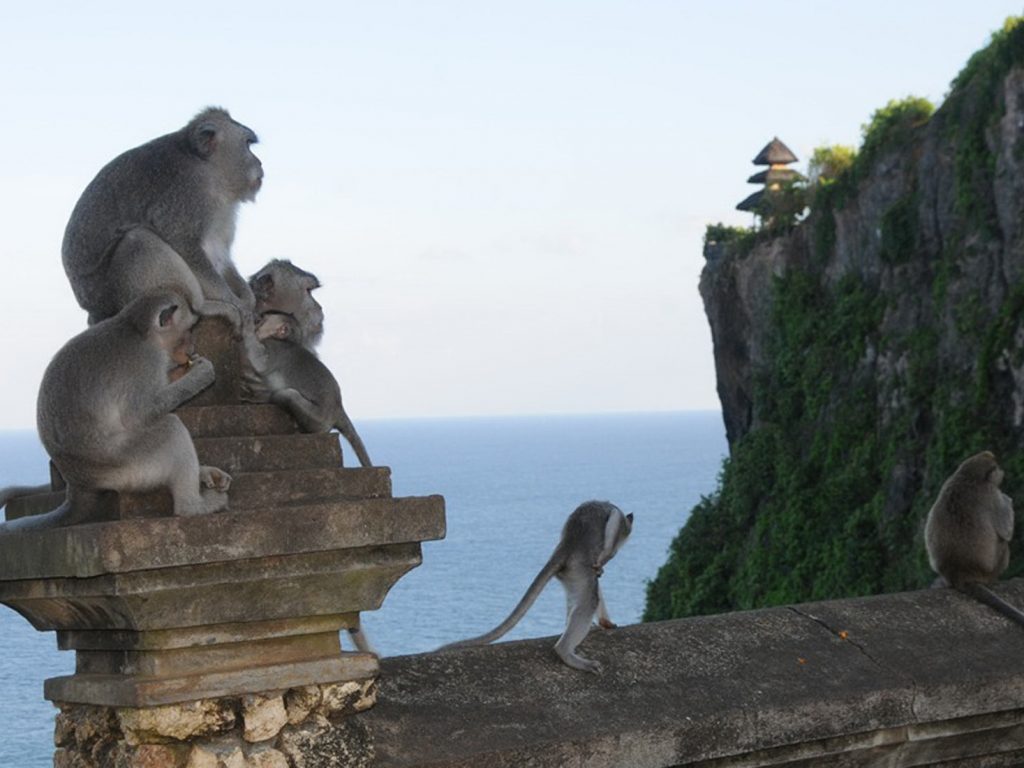 If you travel to Bali to see something unusual, we recommend you to take a day tour to Ubud and Uluwatu. Ubud is where you can get closer to Bali's natural and cultural beauty. Its location, which is in mountains area, makes Ubud cooler and calmer. You can visit Monkey Forest and Ubud Royal Palace, and shop at Ubud Market. Exploring Monkey Forest is one of the essential things to do in Ubud to put on your itinerary. Here, you not only will see troops of grey macaques, but also its three temples with mystical ambiance.
Besides Ubud, Uluwatu is also a place to worth to stop at. Uluwatu Temple is its signature landmark. It stands majestically at the edge (ulu) of a cliff or rock (watu) facing Indian Ocean, hence the name Uluwatu. The captivating vista of the temple and the ocean around sunset is not the only fascination this temple offers. Visitors can also see the mystical Kecak dance. If the idea of viewing the dance catches your attention, buy the ticket earlier as the seats are limited and always fully-occupied.
Notes: Since there are lots of monkeys in Monkey Forest and Uluwatu Temple, please pay attention to your belongings. Some items might attract their attentions. And, don't forget to bring your camera! Tons of beautiful moments you create during your day tour to Ubud and Uluwatu are worth to capture.
Related Product:
2.Join Trunyan and Penglipuran Day Tour
While most tourists go south for the beaches, visiting northern area of Bali is a charming option. We recommend visiting Trunyan and Penglipuran Village. Trunyan is a village on the eastern part of Lake Batur. People distinguish this village from other villages by its unique funeral. You can reach this culturally-isolated village by boarding on a boat.  You can witness its funeral sites which are nowhere else to be found. The feeling you get while observing the funeral sites and their mystical atmosphere is surely out of the ordinary.
Al right, let's move on to the topic about something gorgeous! In Penglipuran, you can feel as if you are going back to ancient Bali. This is the very village in which the inhabitants try to preserve their ancestral culture. Penglipuran Village, which name literally means to remember the holy place (of the ancestors), is where you can observe the beauty of Balinese traditional architecture. All houses in this village look alike, but they are different from one another. If you are a culture enthusiast, you will adore this tour.
Related Product:
3. Visit Waterbom Park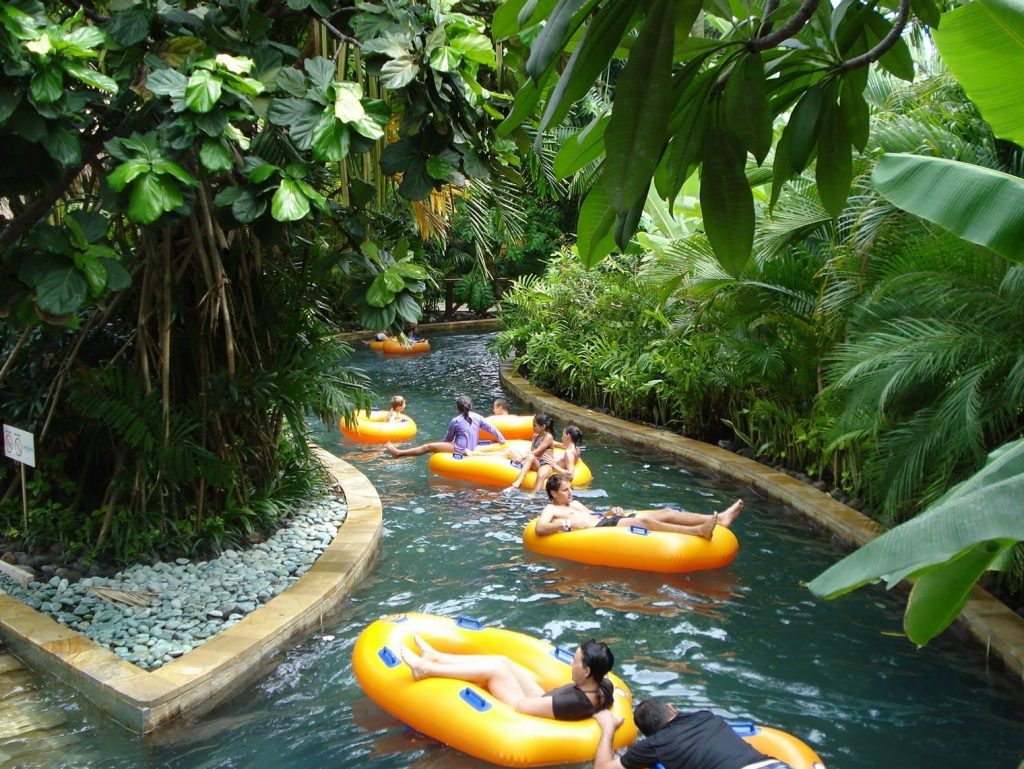 If you travel with kids, you will have to consider several fun things to do in Bali with kids. Kids love fun things and they also love getting wet, especially on sunny days. Going to beaches during summer has always been a favourite, but water parks aren't less exciting. That's why visiting Waterbom Park is one of the things to do in Kuta you mustn't ignore. Waterbom Bali combines a modern water park and thrilling waterslides with beautiful gazebos, artificial river, and natural garden. While the kids have fun trying all waterslides and fun attractions, parents and elders can sit back and relax in the gazebos.
Related Product:
4. Explore Seminyak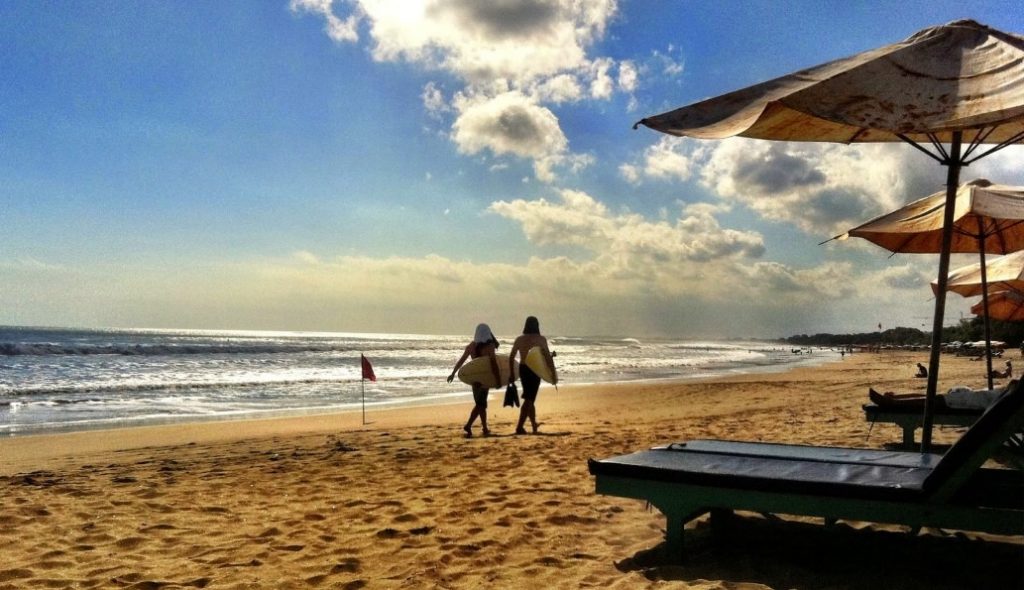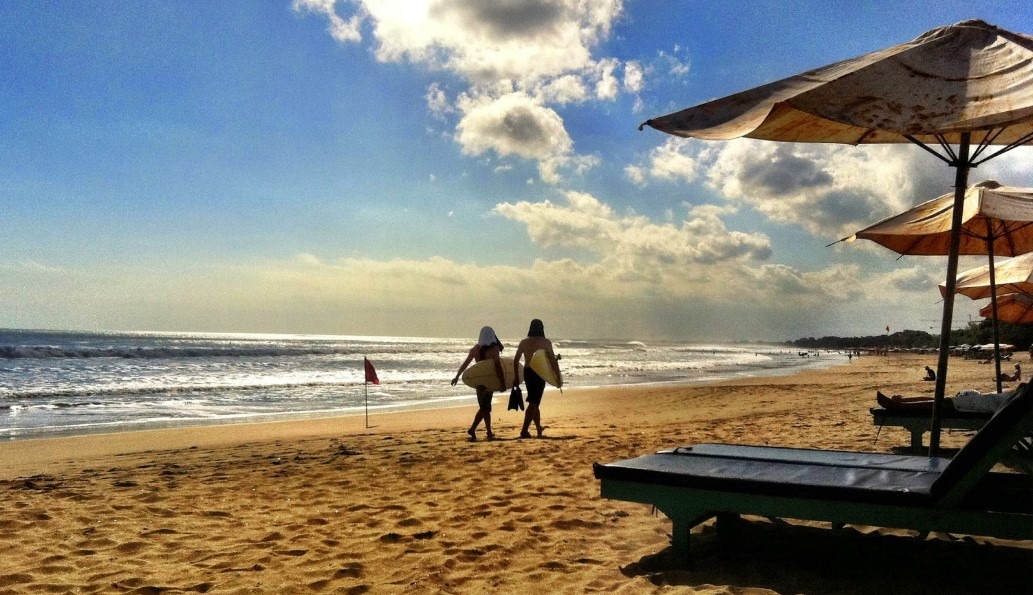 Seminyak is a heavily recommended alternative of Kuta. It is famous for its beaches, spas, fine dining spots, and clubs. Tourists often prefer Seminyak to Kuta as it is calmer and less crowded. Moreover, you are less likely to get hassled by the pestering street seller than you will if you visit Kuta. Seminyak's best beaches include Seminyak Beach, Canggu Beach, Double Six Beach, Kayu Putih Beach, and Echo Beach. You can try scuba diving, surfing, horse-riding along the beach, or just enjoying the exquisite panorama.
Other than going to the beaches, spending a day or two in pool clubs is also great choice while staying in Seminyak. You can chill out at the beachfront Potato Head Beach Club, the nice Mrs Sippy, or the popular Ku De Ta. You can also try the coffee at Revolver Café, which you can also find in Mrs Sippy. As Seminyak is a place with great spots along the coastline, there are loads of things to do in Seminyak. You might consider coming back again next holiday to explore more spots that you miss on your first stay.
5. Taste local food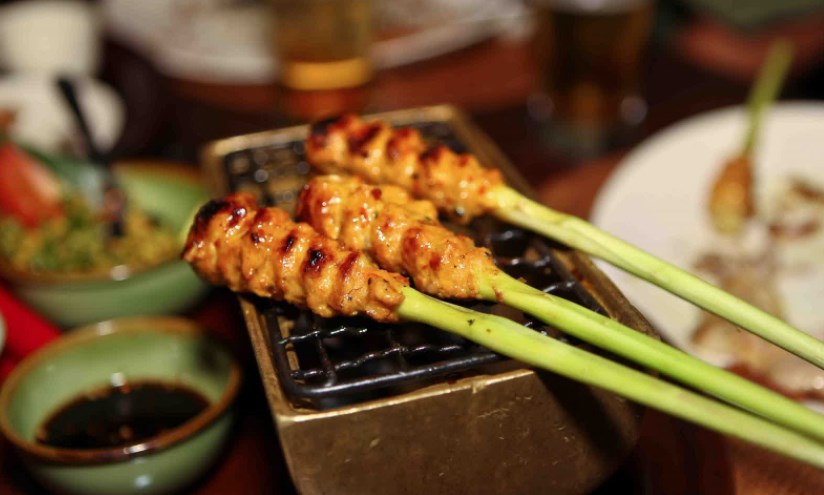 Food lovers will surely believe that food traveling is one of the fun things to do in Bali. This island of gods has unique culture, and its local food is also something you won't easily find elsewhere. When you are inland, make sure you have enough chances to taste its delicious local food like nasi campur, chicken or duck betutu, Balinese satay, lawar or lawar kuwir, and a variety of local snacks as well.
Related Product:
6. Try Balinese cooking class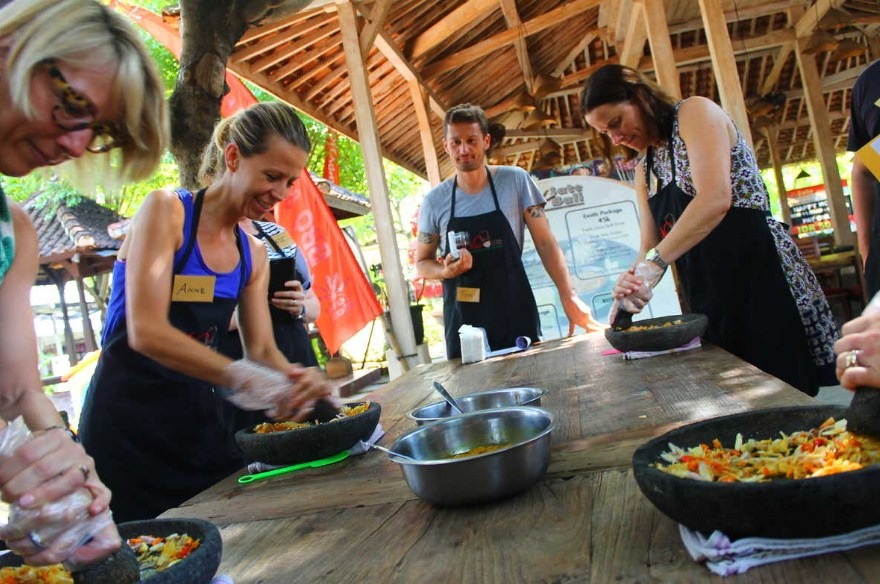 If you often wonder what to eat in Bali, why don't you get to know the behind-the-scene of its cuisine? There are numerous renowned cooking classes in Seminyak, Kuta, and other areas in Bali. Chef Bagus Balinese Cooking Class is one of the best ones. People consider attending his class the best choice to know more about how to cook Balinese cuisines. Not only that, you will get the chance to visit local market, pick out fresh ingredients for your meal, and learn about Balinese spices.
So, those are our recommendations for six things to do if you visit Bali. Have you had any plan for things to do in Bali 2018? There is no better way to get to know what's inside Bali than by visiting it yourself. Grab your passport and experience Bali to the fullest!
Related Product: