Relaxing Things to Do in Bali for Seniors
Bali is for everyone to visit. Do you want to know about things to do in Bali for seniors? Yes, people of all ages love Bali. They come to the island for honeymoon, company trip, or family trip. Some couples even come back for their second honeymoon in Bali. What makes Bali so popular as a tourism destination? Of course, it is because Bali offers not only exciting adventures but also romantic views and relaxing activities. Because of that, an abundant amount of honeymooners come to Bali every year. All right! Without further ado, let's have a look at our lists of things to do in Bali for seniors.
1. Experiencing the Tirta Empul, Ubud, and Tanah Lot Day Tour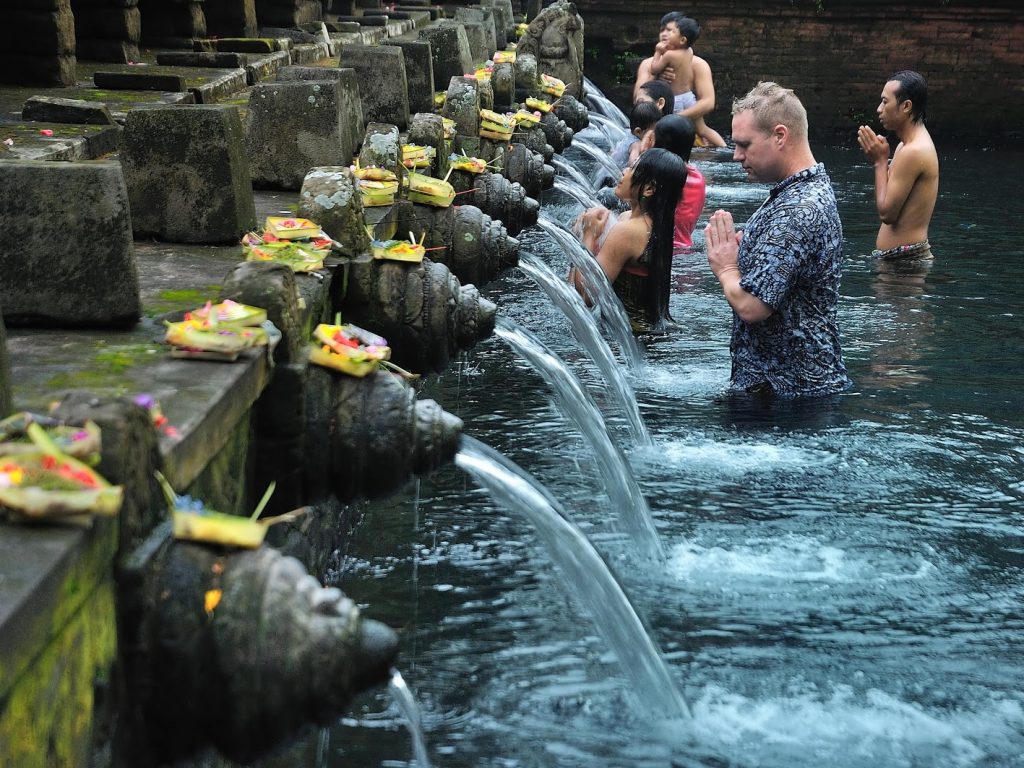 For you nature and culture enthusiasts, visiting Ubud is a must. This area is about two hours drive from Ngurah Rai International Airport. Ubud is where you can experience being in an exotic spot with natural beauty and is culturally rich. Favorite tourism destinations in Ubud include the Sacred Monkey Forest, Ubud Palace, and Ubud Traditional Market. You mustn't miss those enchanting spots!
Before going on tour around Ubud, we recommend you to shower in Tirta Empul Water Temple. Balinese Hindus use the holy spring water in this temple for purification rituals. Bathing in this temple gives you great experience. If you wonder about the things to do in Bali for seniors, showering in Tirta Empul is one of them. As it is a sacred temple, you will have to wear sarong upon entering the area. However, be mindful that you cannot wear the sarong you get at the entrance to get in the ponds. You should wear another sarong that you can rent in the counter near the pond.
Tanah Lot is only 75 minutes to one and a half hours away from Ubud. There, you can get to know more about the temple while keeping your eyes in its awe-inspiring beauty. The name Tanah Lot literally means the land [in the] sea in Balinese language. It notes the fact that the temple area will look like it is in a separated island during high tide. Other than its historical and religious values, people notice Tanah Lot Temple for its breathtaking sunset panorama.
Related Product:
2. Having a Romantic Cruise Jimbaran Day Tour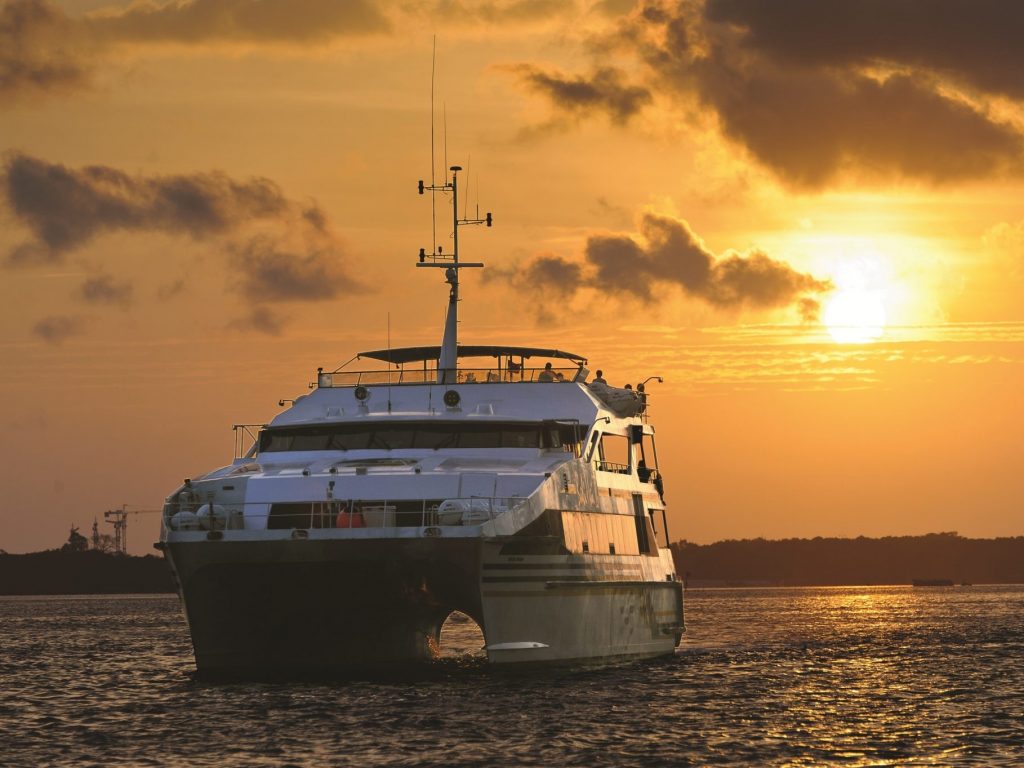 Going on voyage around the beautiful sea around Bali can be a perfect gift for your honey-pie. Feel the cool ocean breeze better from a boat. Also, there are some cruise ships that you can choose. They differ from each other in capacity and activity program. You can choose between Quicksilver Cruise, Bounty Cruise, Bali Hai Reef Cruise, the private Aneecha Cruise, or the others.
Most cruise ships in Bali offer a tour to get near Nusa Penida or Nusa Lembongan islands. There, guests can do various activities onboard and try various water sports as well. After having a quality time onboard a cruise ship, satiate yourself with delish seafood dinner in Jimbaran. For better experience, you can choose a cruise with massage service to relax yourself.
Related Product:
3.Trying Balinese Massages and Spas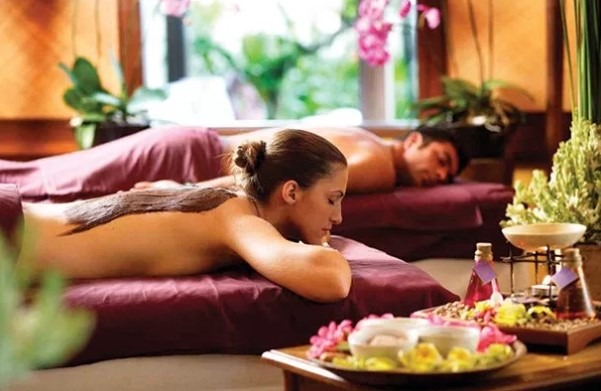 Some couples prefer staying in one of the famous luxury villas spread all over Bali. But, resorts and luxury hotels are also popular among domestic and foreign travelers. Many resorts, hotels, and honeymoon villas Bali have spas and offer massage services. You can try various kinds of massage during your stay in this island. Massage and spa are perfect for relaxation, especially after a busy day strolling around Bali. There are body massage, Balinese massage with traditional herbs and spices, Thai massage, foot massage, and many others. For couples, you can try couple spa and massage just for two.
Related Product:
4. Sunset-watching on Beaches (and Temples!)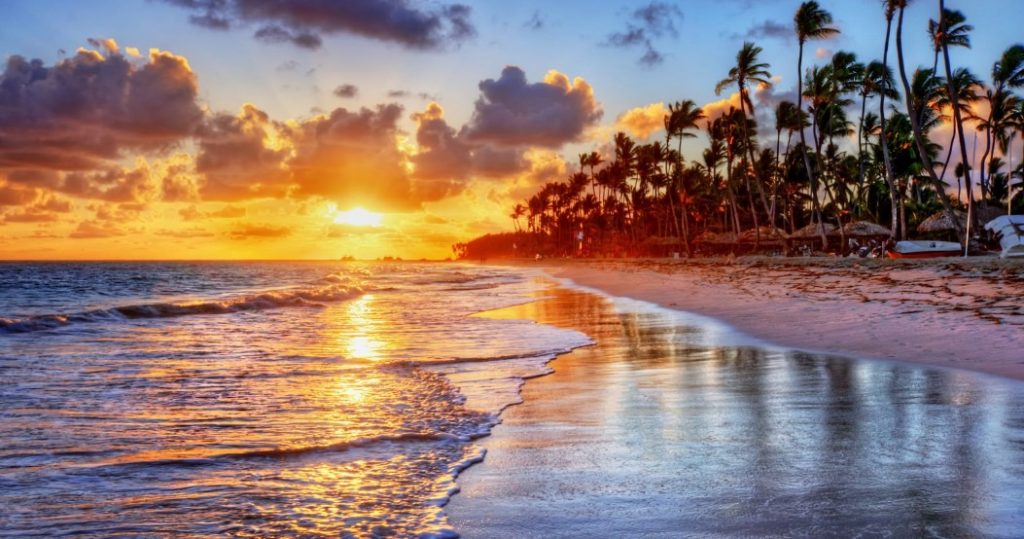 Most of you will agree that travelling to Bali is about getting ourselves on tropical beaches. Why? Simply because it is romantic. And, that's what most couples want from Bali. Have an unforgettable moment in life by strolling hand-in-hand along the coastline. While doing so, witnessing the sun sinking down the horizon is also romantic. Sunset-watching is also one of the relaxing things to do in Bali for seniors and younger people.
Kuta and Seminyak are two beach areas with mesmerizing sunset vistas. Other than the free but crowded Kuta Beach, you can go to several beaches in Seminyak. Or, you can have a romantic dinner in Jimbaran. Taste Balinese-style grilled fish topped with Bali's special sambal matah and other seafood on the beach while observing the sunset.
Besides going to beaches for sunset, you might consider visiting temples during this time a great alternative. Where should we go to see majestic temple with beautiful sunset backdrop? Tanah Lot is one temple to consider.  For other alternatives, you can also visit Pura Uluwatu and Pura Besakih for a variety of scenes with similar experience.
Related Product:
5. Getting Relaxed in Villas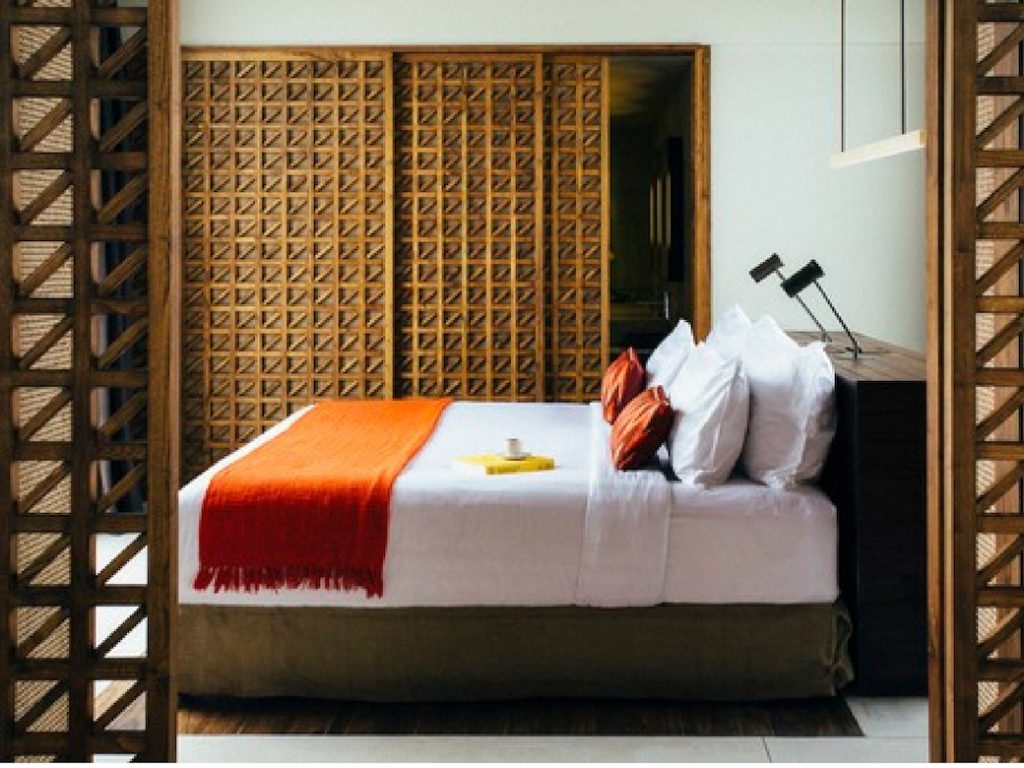 When visiting Bali with your sweetheart, staying in villas can give you different experience. It is a place to get more intimate with your spouse. It is because villas are usually more spacious and secluded. You can choose one of the luxury honeymoon villas Bali. Some of the best options include Villa Adasa in Seminyak, and Bisma Eight in Ubud
Most villas in Bali have a private pool where you can have a late night dip together. Besides, they also have complete kitchenettes and other modern amenities. Going back to your honeymoon villa after an awesome day tour is perfect for lovebirds. You can have a romantic dinner, go in a bathtub full of rose petals, or simply sit down and talk. How romantic!
In conclusion, Bali is a full-package holiday for you and your loved one. Designed not only for the young, Bali also offers unforgettable things to do in Bali for seniors. Thus, there is no reason for seniors not to visit Bali. Hope you have a sight on where to go and stay for your next visit to the island. Enjoy your stay!
Related Product: