Honeymoon In Bali: Things To Do With Your Love One
It is always fun when you are asked about honeymoon in Bali things to do and see. Talking about honeymoon, many people assume that honeymooners should stay in a luxury hotel with private sea or city view, book a cruise, or fly to somewhere more than ten thousands kilometers away from your hometown. Those are the standard of romantic that set on our society. In another hand, some people think that you can be romantic by just showing your genuine feeling to your love one. And you can show it anywhere, it doesn't have to in a five stars luxury hotel or resort.
If you are able to shower you love one with private luxury cruise holiday, you are blessed. But, there are many romantics idea to do for affordable honeymoon as well. Bali, for example. This beautiful tropical island offers many affordable Bali honeymoon package. However you may arrange it yourself as well. Here we give you some ideas:
1. Relax In The Beach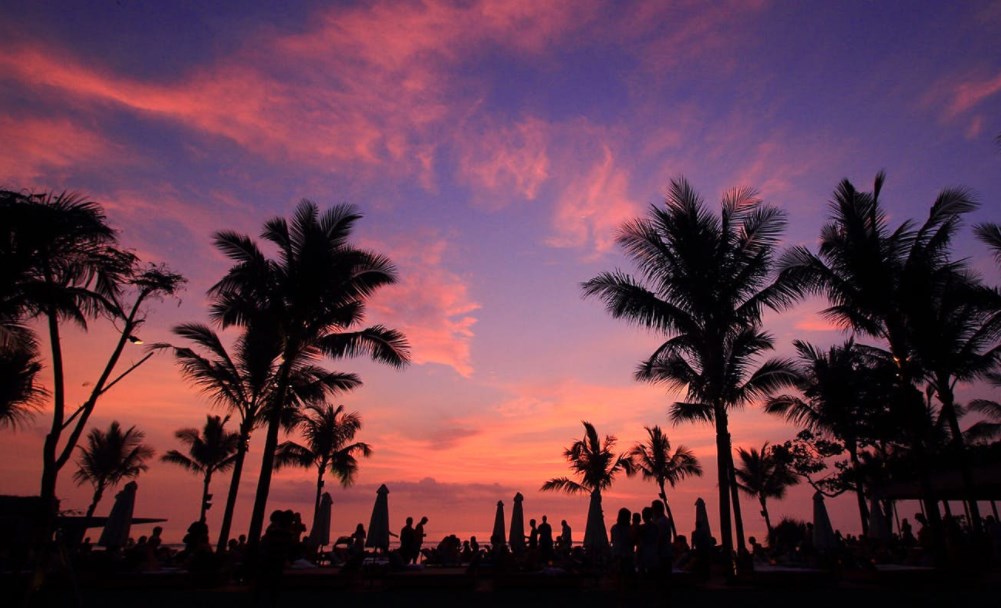 Of course number one is about relax and beach. Honeymoon is about relax and Bali is about beach. When in Bali, go explore the Balinese beach! From the serene in the early morning that offers golden sunrise view, like Sanur beach to a beach where you can eat any seafood you want under the stars and moonlight like Jimbaran beach. You can find pretty cheap bar along the Kuta beach and the luxury private place in Seminyak. And of course Bali is not about those two beaches. There are some others beautiful beaches like in Nusa Dua, Balangan beach, Dreamland, Nyang-nyang beach, Seminyak, Legiand, Canggu, Angel's Billabong, and many more. Choose two or three or five or six and do whatever you want to don in beach: sunbathe, dancing, surfing, BBQ party, or just sit back and enjoy the sunset and the ocean breeze. Anything you do in the beach could be romantic things to do in Bali.
Related Product:
2. Experience the Infinity Pool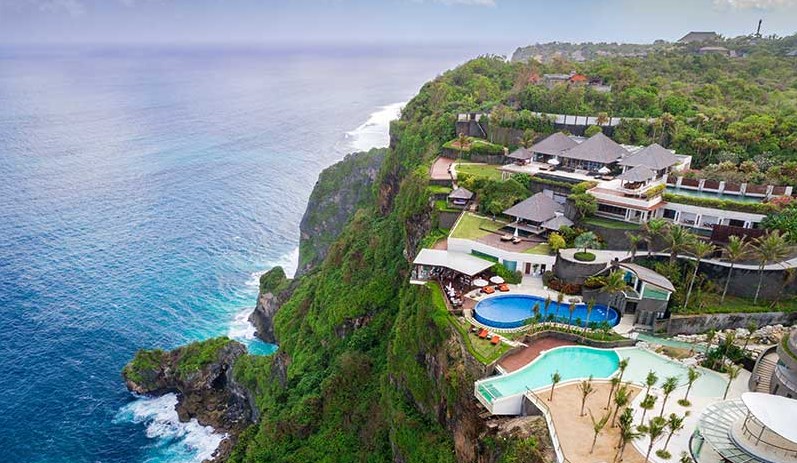 Most of the resort in Bali equipped with luxury infinity swimming pool. It is always a good experience to stay in a resort like that. But actually, you don't have to stay in the luxury resort. You can come to experience the pool. To get the best experience of staying in the resort in Bali, you may choose the resort in Ubud with the view to the green rice field such as Samanvaya, Kamandalu, and Hanging Garden, or in the south Bali with the view of the blue ocean such as Karma Kandara, One Eight, and Alila Vila. The best time to soak yourself in the pool is anytime all day! In the early morning and then continue with the breakfast, or during the sunny day, and when the sun goes down.
Related Product:
3. Couple Massage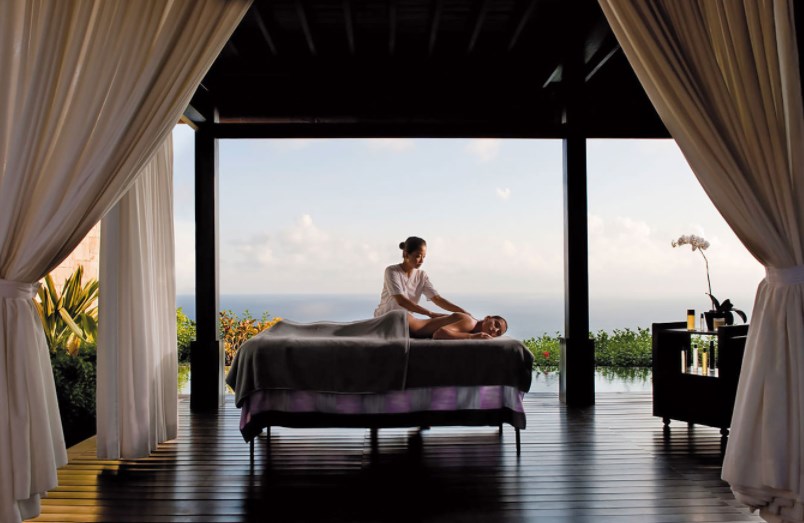 Bali is the best place to try massage treatment and spa. There are various good places to experience a good massage treatment in Bali. You can find all kind of massage treatment from foot massage, traditional Balinese or Thai massage, back massage, body scrub, even four hands massage therapy. You can also book a couple massage for you and your love one. Not only enjoying the massage, you can observe the massage movements, what kind of oil they use, the special scent of the aromatherapy candle and so on. So, later you can do the couple massage at home. Trying the massage is one of recommendations on things to do in Bali.
Related Product:
4. Waterfall's Splash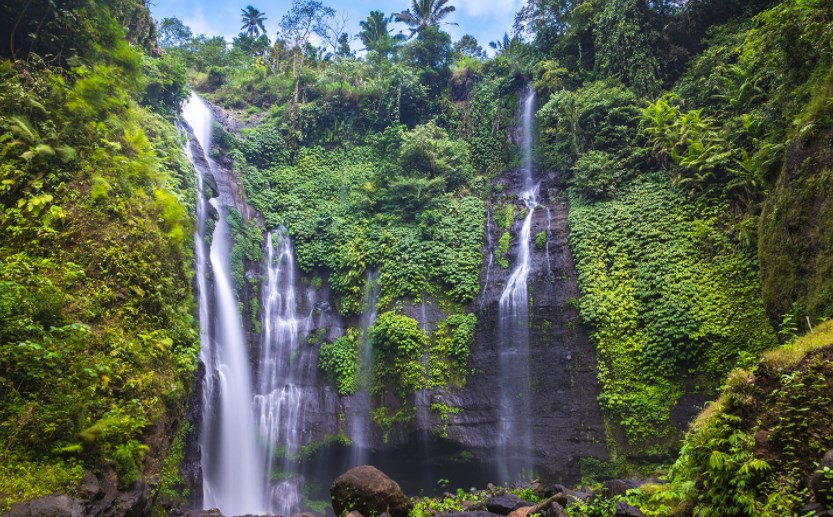 If you and your love one are adventure lover, you must love to explore the nature. Bali has wonderful choices of the beauty nature, and waterfall is one of the best to explore! Step down into the wonderful Tukad Cepung waterfall. This waterfall is surrounded by high cliff that looks like a cave. Tukad Cepung is considered as untouched and virgin nature in Bali. The next amazing waterfall worth to go is Sekumpul waterfall. This waterfall is listed as the most scenic nature in Bali. You'd better find a local guide to reach this waterfall. Since it lies in a hidden area, you need to trek to reach this beautiful waterfall.
5. Bali Hai Cruise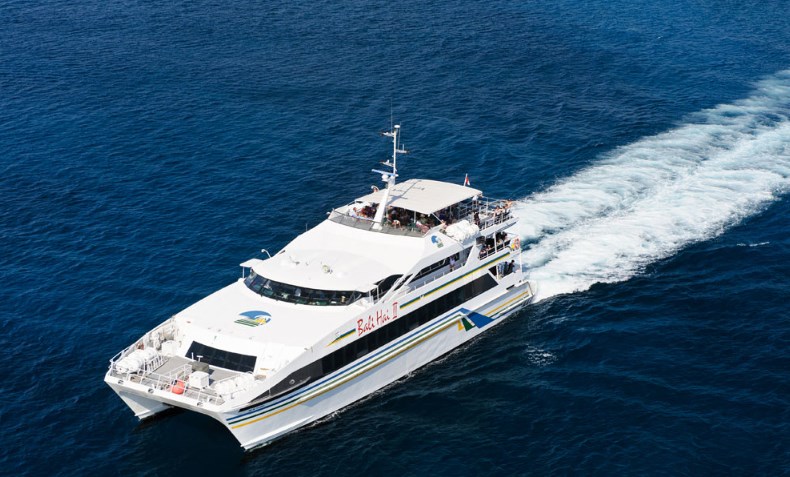 Hop on the Bali Hai cruise and experience one of the best cruise in Bali. Bali Hai Cruise had been serving cruisefor ages. This makes it professional and has high quality of standard. What about the price? No worries, it is affordable. The price is approximately $102 per person. There are two packages to choose: Bali Hai Lembongan Reef Cruise and Bali Hai Beach Club Day Cruise. The activities that include in Bali Hai Lembongan Reef Cruise are Mini Submarine, Lembongan Village Tour, unlimited Banana boat ride, 35 meters waterslide, snorkeling, and even diving. For Lembongan Beach Club Day Cruise, you can enjoy Semi Submersible Coral Viewer, Lembongan Island Tour, unlimited Banana boat ride, Beach/pool games, Sea Kayaks, and snorkeling. Book one day tour with Bali Hai Cruise and head to Lembongan Island – an Island full of beach entertainment! This would be an interesting idea for you and your love one. Make sure you have Bali Hai Cruise in your things to do in Bali list.
Related Product:
6. Taste the culture in Devdan Show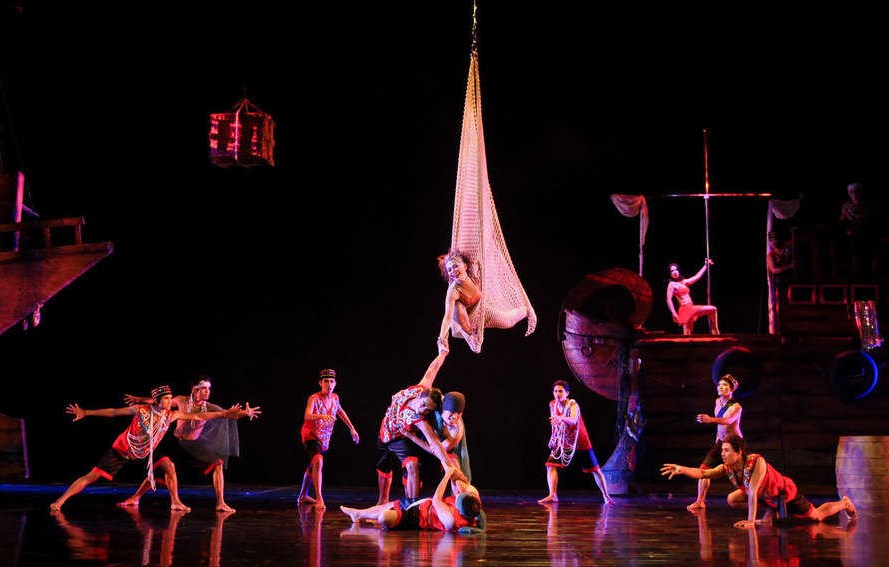 Don't forget that Bali is the home for arts! There are many cultural performances you can enjoy such as Kecak fire dance, Joged dance, and the others Balinese traditional performances. In Bali you canenjoy not only the Balinese culture show but also all the divers yet magnificent Indonesian culture performance. The best place to enjoy the culture performance is in Devdan Show. Take a sit and concentrate for the unforgettable 90 minutes of dynamic beautiful mixture of Indonesian traditional and modern contemporary dance. You may see the positive energy of dance from Borneo and Papua combine with the world-class attraction and acrobatics and supported by hi-tch effects. This show will truly give you a vision of diversity in Indonesia.
Related Product:
Being romantic is basically depends on how you show your genuine feeling and how you treat your love one. The huge range choices of activities they try to sell are only as supporting environment. Write down your honeymoon itinerary with these six recommendation things to do in Bali! We wish you the lovely journey of life ahead!