8 Recommended Things To Do In South Bali
Here are some recommendations on things to do in South Bali. Probably you can't say that you have been to Bali if you haven't fully explored the south Bali. Since the capital of the island, Denpasar is located in the south, transportation and accommodation are easily found in this area. Apart from Denpasar – that basically only for the thing related to the government, South Bali has a long list of cool and hipster places to explore. There are bars, best spots to enjoy sunset, art shops, water sports, and some places that listed as the center of Balinese history and culture. Here are the hints on what to do in South Bali.
1. Tanjung Benoa Bali Watersport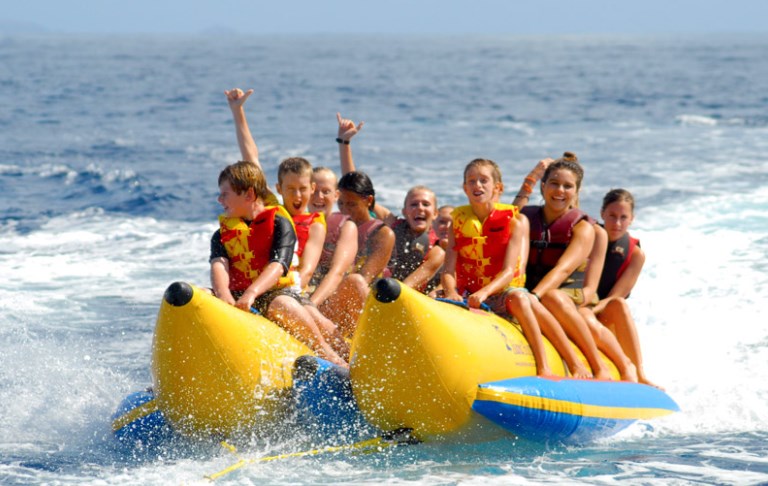 If you are into water and sport water, you may head to Tanjung Benoa. Located in Bali Peninsula, Tanjung Benoa is a beach-fronted playground that offers various watersport activities such as banana boat, parasailing, rolling donut, flying fish, and fly board. There are underwater activities for you to explore the underwater life such as snorkeling, seawalker, even diving. You can experience jet ski and explore the turtle island as well.
Related Product:
2. Bali Equator Beach Club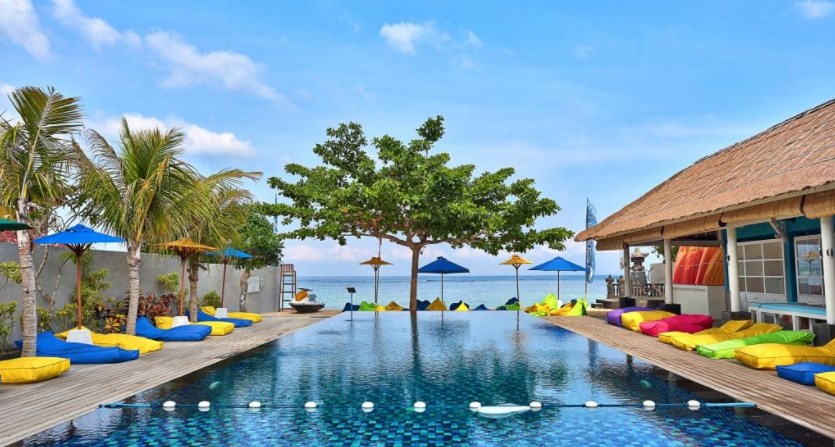 Bali Equator Beach Club is located in Lembongan Island, a short sail from the Bali main island. You need to across the sea to get there. This small resort island will welcome you with many beach games such as banana boat and canoeing. Generally, there are two options for enjoying this island: The Escape to Treasure Land and The Treasure Hunt. What is the difference between those options? For The Escape to Treasure Land, you will have the chances to do snorkeling, canoeing, have fun with the banana boat, and get a short tour in the island. And the other choice, The Treasure hunt will give you chance to enjoy the island like in The Escape to Treasure Land but plus with the Seawalker activity. Bali Equator beach club is truly a nice escape getaway for your things to do in Bali!
Related Product:
3. Odyssey Surf School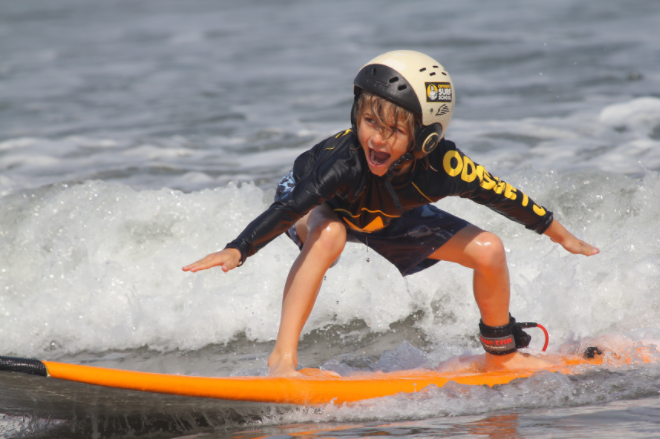 Do you surf? If yes you do, you may go to south bali, such as Kuta beach that offers friendly waves to surf on. Get your board and ride the wave! If you have no idea how to surf, no worries. We have sa olution for you. While in Bali, it's time to learn a new skill. Odyssey surf school offers both private and group surf class. Odyssey Surf School is probably the best surfing school in Bali. All of the instructors are able to teach in English and hold surfing certificate. This surfing school is suitable for kids and adults. They can rest assure that you can stand on your board in the first lesson.
Related Product:
4. A Glass of Sunset
South Bali is the best choice for party enthusiast. You can find many local and international bars in South Bali, especially Kuta and Seminyak. Dance in the beach with good music and good view are the main composition of beach vibes. Some of the best places are The New Klapa Kuta, The Rock Bar – an openbar on the rock with never ending ocean view, La Plancha – a beach club that is equipped with the huge fluffy pillows to sit back and enjoy the sea view. People said that to travel is to be happy. Having a glass of your favorite juice in your hands and the beautiful sunset view in front of you is counted as happiness as well. So, make sure you will have a glass of sunset while in Bali!
5. Art Shops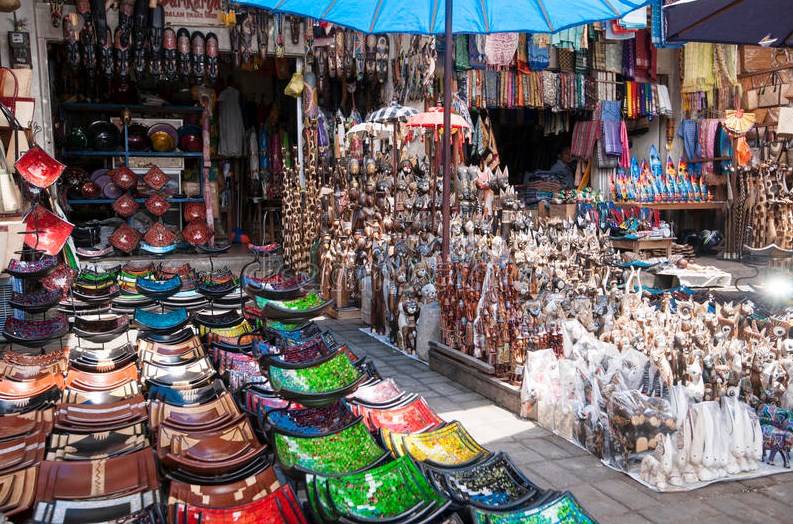 Get yourself a pair of arts from Bali as your personal souvenir. You can find many beautiful art works such as painting, crafting, knitting, and many more. Update your wardrobe in local independent boutique as well. Besides the limited edition of design and pattern, they often have discount. Since the boutiques are based on the beach area, they have creative idea on how to make such a pretty and unique dress. Make sure you get one of them and even you can keep it for the next summer! You may get the art works in Sukawati Market, Kuta Art Market, or any art shops next to your hotel.
6. Bajra Sandhi Monument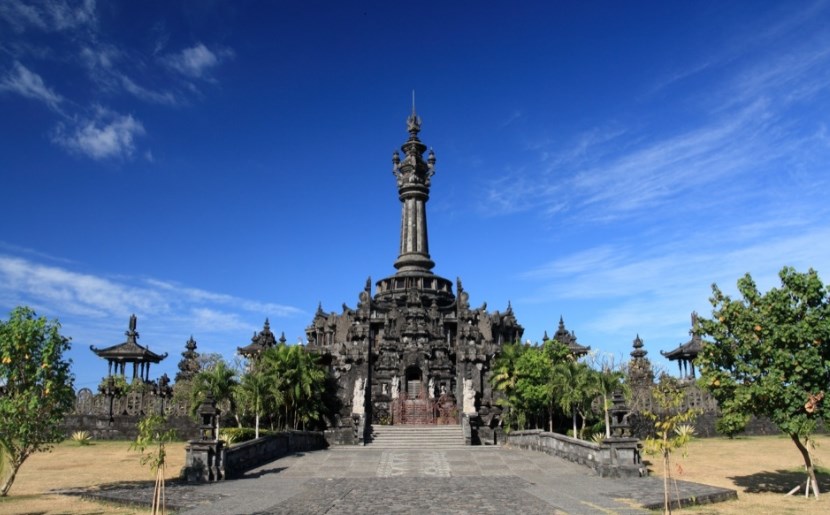 Visiting museum sounds old and not fun, right? But you will not feel it if you are in Bajra Sandhi Monument. Located in the city center make this monument is accessible from any directions. This monument has a long diorama depicting how the people of Bali defended their land. This monument has a tidy garden with many trees where you can take a walk.
7. Dive The Marine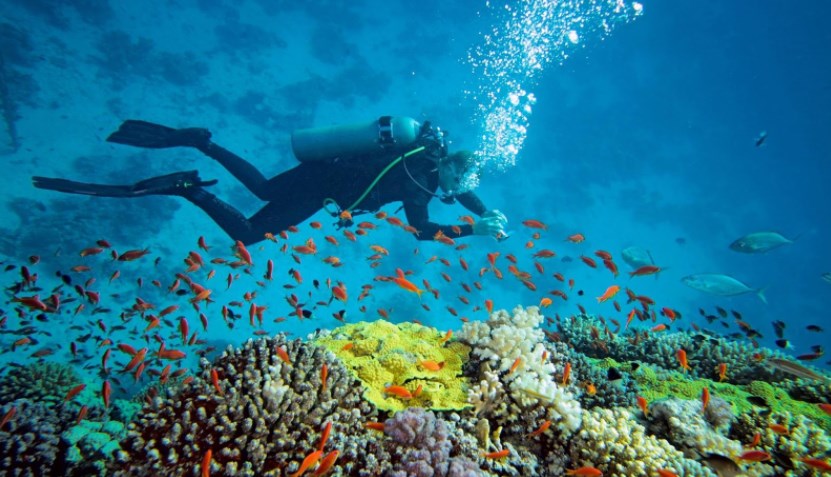 South Bali has many diving options. You should consider to dive in and explore the Bali marine life. The recommended place for diving in south bali is Nusa Penida. It is famously known that Nusa Penida is home for Mola-mola (Ocean sunfish) that usually can be seen aound July – October. If you are a big fan of Manta rays, you are able to spot it in Nusa Penida diving spot as well. One thing that you should keep in mind is that you need hold advanced certified diver or have many diving experiences before doing this activity. Dive in and witness the beauty of Bali corals and colorful fishes. You may interact with the underwater animal or creatures but please don't do anything that can damaged the ecosystem.
8. Cultural Performance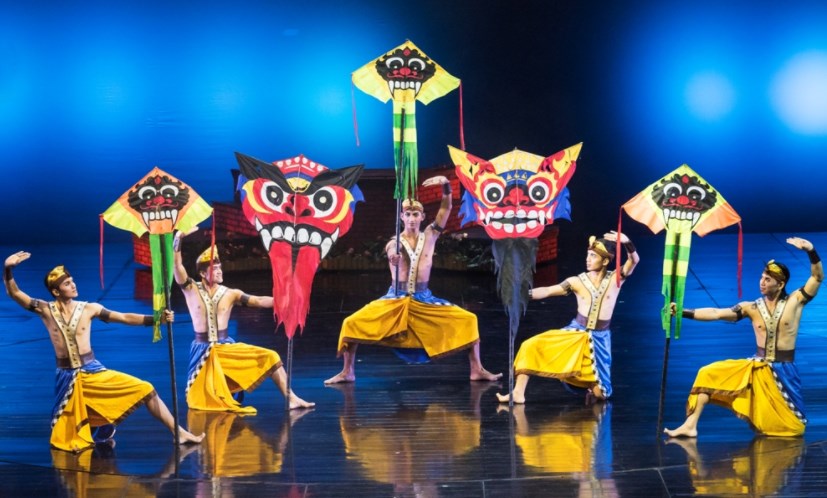 You should consider to check the cultural performance if you visit a new place, at least once. The famous Balinese performance is the open stage Kecak Fire Dance in Uluwatu cliff –a colossal dance performed by hundreds of man. If you visit Bali during the low season, meaning you have chance to experience the bad weather. When it happens while you still want you watch the cultural performance, you should consider to go to Devdan Show in Nusa Dua. Devdan Show is a colossal stage performance that depict the beauty of not only Balinese culture but also the diversity of Indonesian culture.
The show is held Monday, Wednesday, Friday and Saturday (from 7:00-8:30 pm). Since this is a colossal performance, it involves hundreds of dancers and performers. The show perform a beautiful mixture of theatrical performance, with both traditional and modern dance, and also acrobatics.
Related Product: