Six Wonderful Interesting Things To Do in Bali with Family
Bali is a wonderful place and has many interesting things to do in Bali. The famous of Bali has been Known since many years ago. Its scenic view of nature has attracted many tourists. They enjoy the beauty of Bali every year. There are many enjoyments in Bali. You can try the sensation of the best island in the world. If you want to enjoy your vacation with your family, Bali is the best destination. It has much attraction that you can enjoy with your family. Here is some recommendation for your vacation.
1. Bali Safari and Marine Park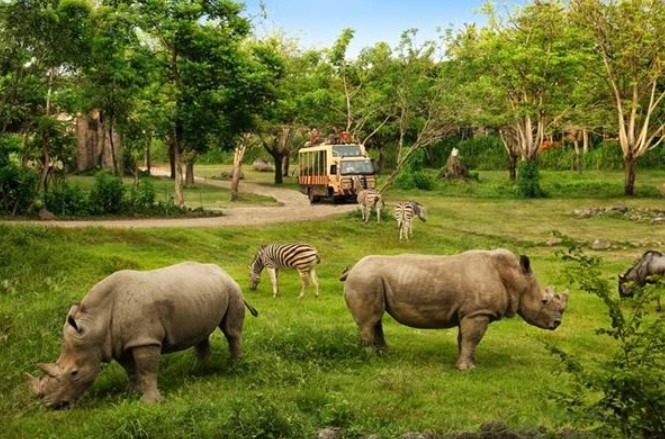 Bring your family to see some amazing animals, it is interesting to do in Bali. There are more than 100 animals here. you can also see endangered animals in Bali Safari and Marine Park. Watch the amazing species such as Comodo Dragon, Orang Utan, and Bali Mynah Bird. This Bali destination is very good for adventure and learning experience. You can enjoy the scenic view of more than a hundred animals there. Moreover, you can teach your children to learn about amazing animals here. This Bali destination is one of the things to do in Bali with kid.
The best attraction here is Jungle Hopper. You can bring your family to feel the sensation of exploring wild nature. Watching endangered animal and see the scenic view there.
Furthermore, you can challenge your family to enjoy this safari park. You will go around the park in the darkness and wildness. There will be some wild animals around you. Don't worry about your safety, you will go around in a specially designed cage.
Of course, the attractions are not only those ones. There are still many challenging enjoyments. You can try breakfast with a lion, riding on the back of an elephant, or watch Agung Show. With all of the attraction, Bali Safari and Marine Park are considered as best place to visit in Bali.
The location of Bali Safari and Marine Park is 17 km to the south of Denpasar. It is 1 hour from Ngurah Rai Airport.
Related Product
2.Feel the Local Wisdom of Panglipuran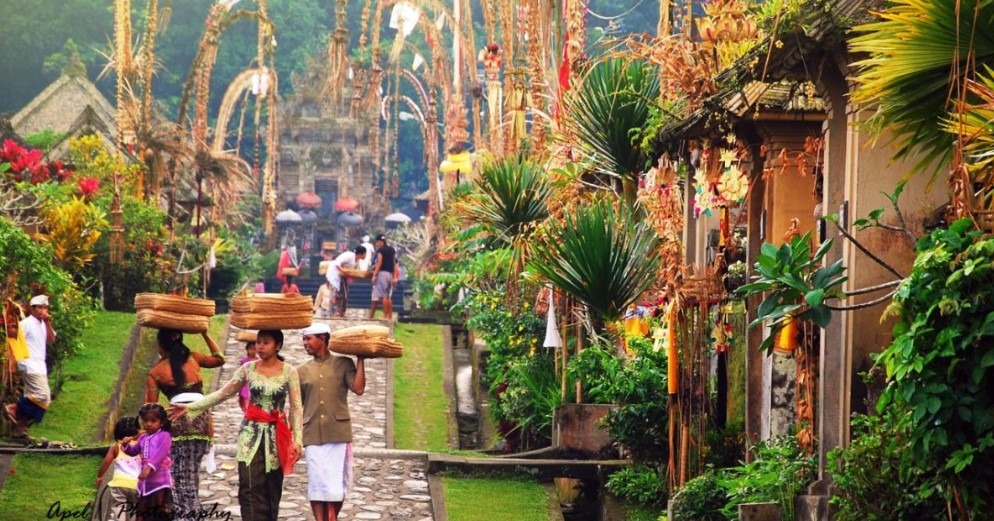 One of best things to do in Bali 2018 is visiting Panglipuran. It is the most beautiful village in Indonesia. This is a traditional village in Bali. When almost everywhere get modernization, this village keeps standing on its ancestor culture. Although it is still standing on its culture, it doesn't mean this village ignoring modernization.
Further, you can enjoy the local wisdom of Pnglipuran. all the culture here is pure. The spatial here is also unique. The house, the park, the local tradition are interesting here. Bringing your family here will give a special feeling of getting different culture.
What you can do here?. many things you can enjoy here. There are many impressive attractions here. You can learn about the ancient of Bali, belief, social life, and many more. Impressively, here you can learn to dance as the integration of tourism and culture.
This more than 800 years village is easy to find. It is around 45 km from Denpasar. It is located in Bangli district, Bali. There also other interesting things to do in Bali, to know more about you can also read things to do in Seminyak.
Related Product
3. Bali culinary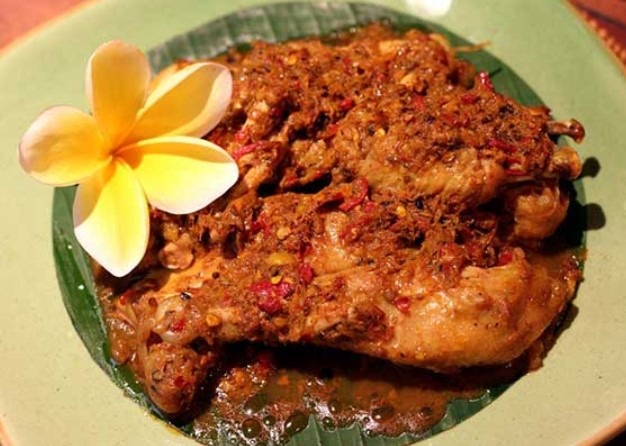 Bali is not only famous about its beaches. The local cuisine is also outstanding. Bring your family to Bali and taste what to eat in Bali. There are many delicious foods here.
The first you should try is Bebek Betutu. It is Bali traditional food with duck meat as the main material. To make it, the chef must massage the duck meat before cook it. It needs so long time cook Bebek Betutu until cooked. Usually, this traditional food is served in a local ceremony. The taste is also delicious. The traditional spices of Bali make this food become so amazing in your tongue.
Of course, Culinary interesting things to do in Bali is not only Bebek Betutu. You can also try Pork Roll, Bubur Mengguh, Nasi Jinggo and many more.
4. Ubud Monkey Forest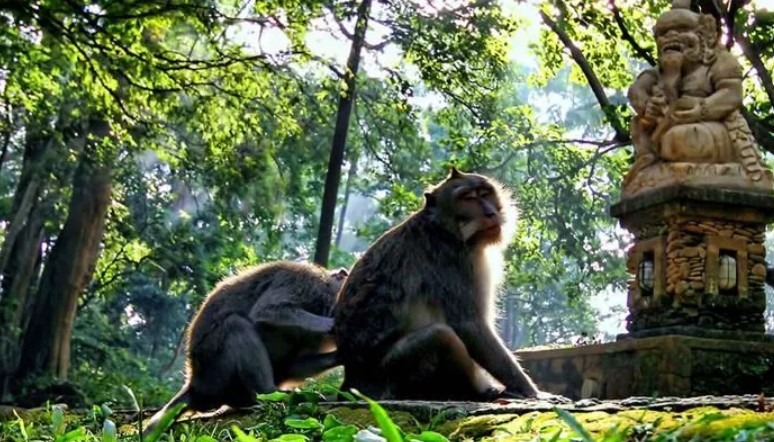 Ubud is so outstanding in the world. This Bali destination has many interesting things to do in Ubud. One of them is Monkey Forest. When you hear the name, you will imagine there are many monkeys there. This tourism is so outstanding. You and your family can enjoy the fresh air in this protected forest. Here also famous with a sacred temple of Balinese Hindus, Pura Dalem Agung Padang Tegal.
Related Product
5.Bali Equator Beach Club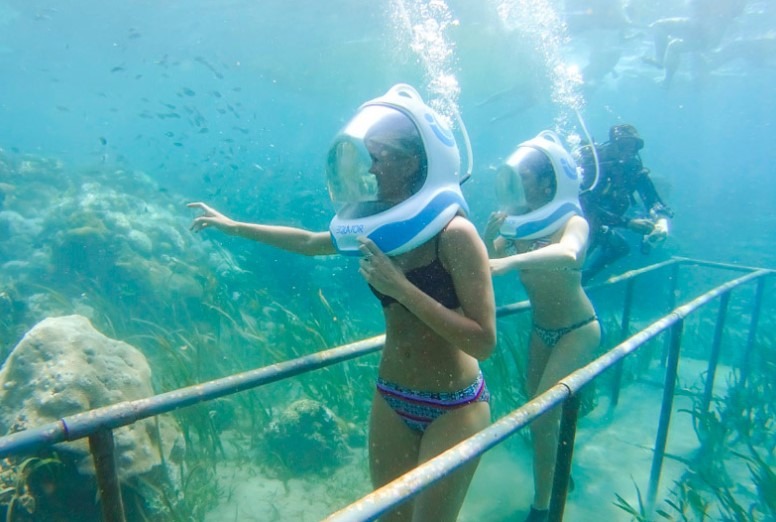 The next Bali destination you can try with your family is Bali Equator Beach Club. You will enjoy the different taste of beach here. The first thing to do here is diving. Diving is not for everyone but here everyone can do it. You will use a heavy helmet and walk on the floor of the sea. Of course, it is saved for everyone. There are some ropes you can hold to walk inside the sea.
The other thing you can do here is Frenzy Ride. You will lay down on a pillow and someone will drag it. In a high speed, you taste the sensation of floating on the surface of seawater.
Further, you can also enjoy snorkeling and jet ski here. The location of this Bali destination is in Nusa Lembongan, Bali. You can also read our other article about things to do in Kuta.
Related Product
6.Bali Bird Park

Last but not the least of six things to do if you visit Bali is keep in touch with birds. In this Bird Park, you can enjoy many kinds of birds with your couple and children. The main attraction here is about more than 250 species of birds. You can see beautiful birds from Sumatra, Java, or Papua. You can also touch the birds and take pictures with them. The location of this destination is on Gianyar Bali.
Not only those six things to do in Bali but Bali still has many attractions. You can also enjoy the other destination such as Mountain, beaches, Lake and many more. If you want to get a sweet family holiday, Bali is the right choice.
Related Product