Best Places to Travel in Bali for Backpackers
Bali is suitable for every kind of travelers. There are best places to travel in Bali that can be enjoyed by family, single traveler and even backpackers. Bunches of attractions when you visit Bali can be enjoyed with or without partner. Furthermore, many of them are affordable! Great, right? To make it short, here are some places suitable for backpackers. Check these out!
1. Tukad Cepung Waterfall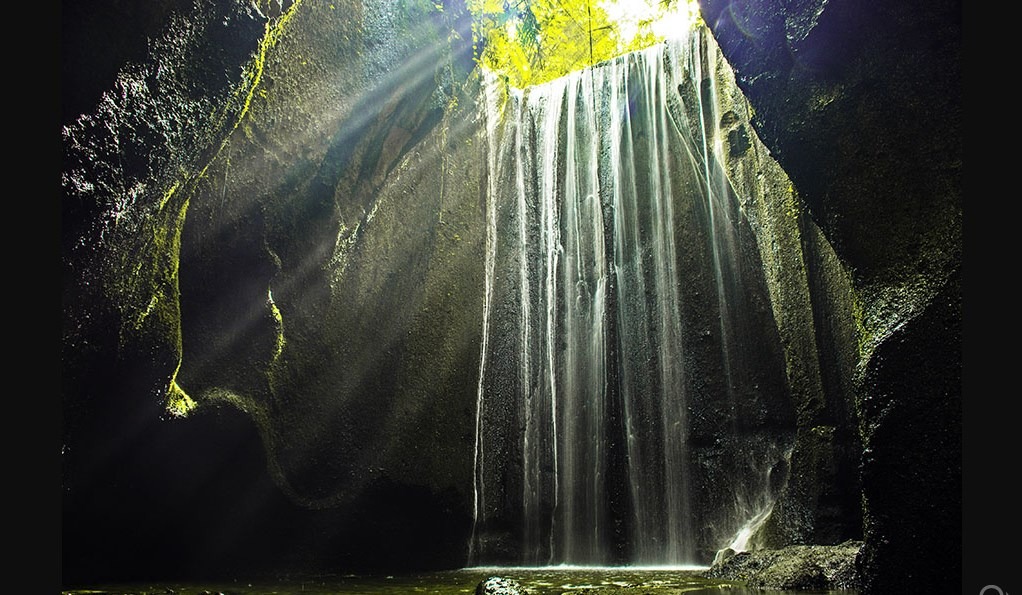 Traveling with love of your life is a great activity to strengthen your love. Bali is a romantic island. The warm and humble impression here will knit your sweet memory. However, some places in Bali have turned into crowded spots. If you want more intimate and private vibe, Tukad Cepung Waterfall is a best place in Bali for couples, especially adventurous and nature enthusiasts. The waterfall is in the hidden and isolated location, so you need to put a bit of effort to reach it. You need to hike a bit and pass some rocks for entering Tukad Cepung Waterfall. Though, your fatigue will quickly melt after watching the fresh waterfall. You can sit there hand in hand while enjoying the scenery of the waterfall.
2. GWK Park and Beranda Resto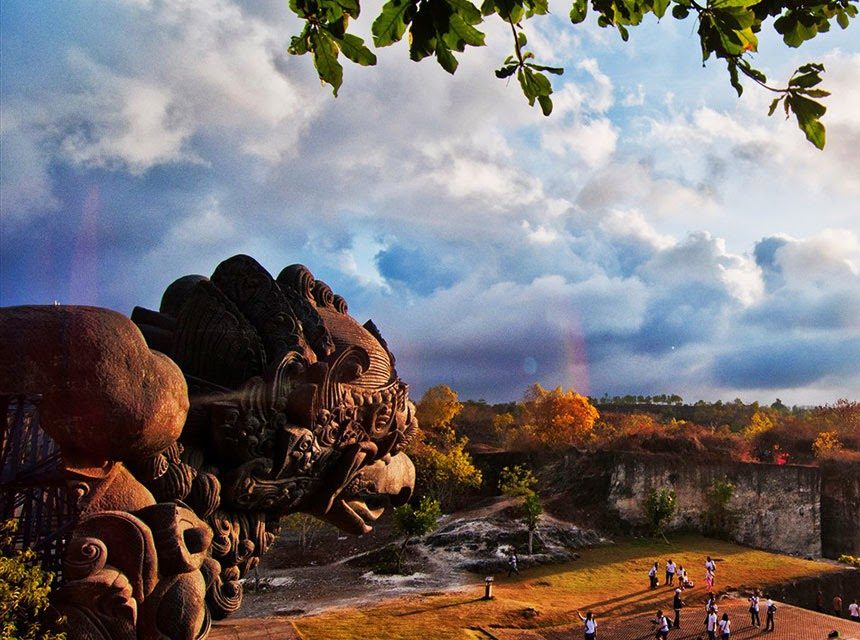 GWK Park and Beranda Resto, is Bali destination place where you can spot a huge and majestic Vishnu statue. Garuda Wisnu Kencana is a majestic statue of Hindu's deity Vishnu who rides a majestic bird Garuda. Once you come here, Vishnu's hands will greet you warmly in the first venue, Tirtha Agung. You can see the engraved story of GWK in here as well. Besides Tirtha Agung, there are some venues that show different sense; Street Theater, Kura Kura Plaza, Indraloka Garden, Garuda Plaza, Wisnu Plaza and the main venue, Lotus Pond. Exploring such a large park like GWK Park is exhausting. Then, you need to take some moment to recharge your energy. Fill your tummy with delicious food in Beranda Resto. Local expert will satisfy your taste buds as well as your hungry tummy with various dishes, both local and international ones of course.
Related Product:
3. Nyang Nyang Beach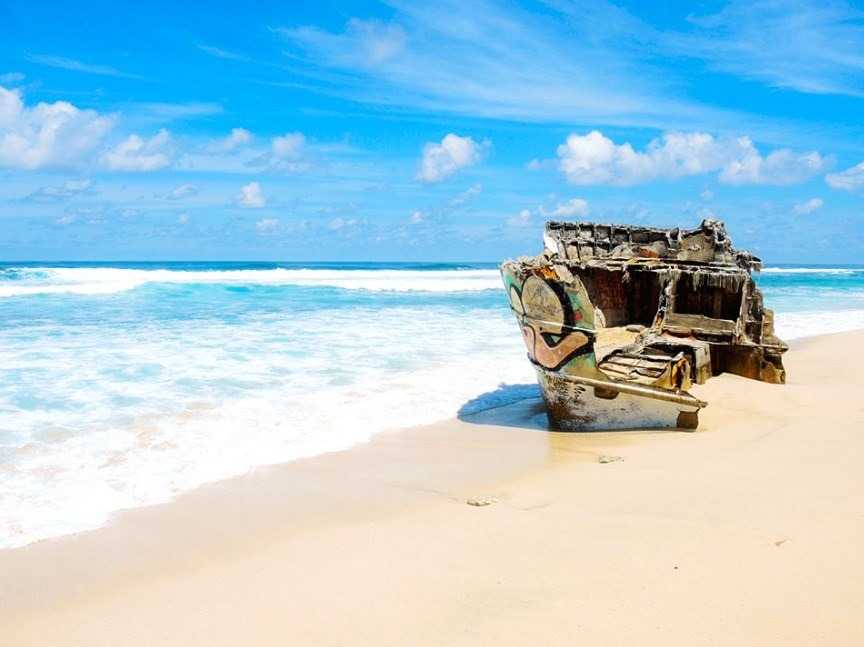 What are the best beaches in Bali? Kuta Beach or Seminyak Beach are common beaches to visit whenever backpackers visit Bali. So if you want a brand new beach, try to visit Nyang Nyang Beach in Uluwatu. The beach is secluded with bunches of trees and cliff surrounding it. If you want to explore this beach, walking is the only way you can reach it. After finding a sign "Nyang Nyang Surfing Beach", you need to walk down 500 stairs to reach the beach. Your effort is paid off once you see the clean beach. You won't see any crowd or food sellers in here! If high class people have their own private beach after buying island, then you can do the same without spending lots of money. How? Nyang Nyang Beach is a private beach for whoever wants to make an effort to reach it.
4. Devdan Show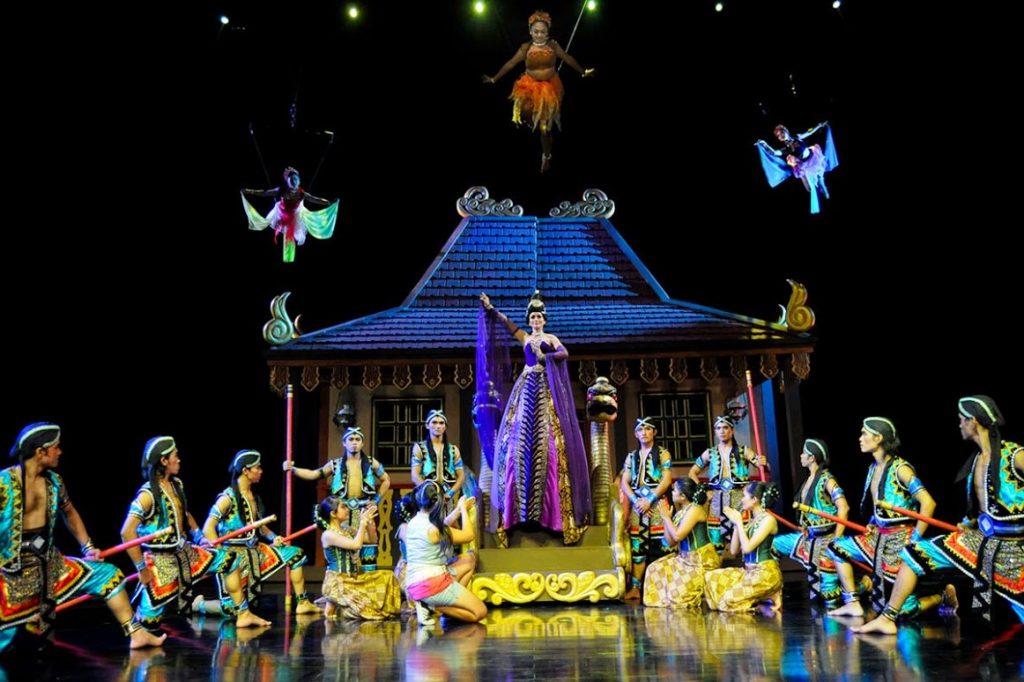 Coming from the words Deva and Dhana (means Gift from God), Devdan Show explains what the God gives to Indonesia. This show is dance performance that gives its audience a brief description of Indonesian culture. The theme is Treasure of the Archipelago. As result, you will watch some cultural representatives from 5 islands in Indonesia. They are from Sumatra, Java, Bali, Kalimantan and Papua. Each island will show its ethnic culture such as dance, clothes even the traditional house! You can enjoy the show with or without your partner. What a best place to travel in Bali, isn't it?
Related Product:
5. Sari Organik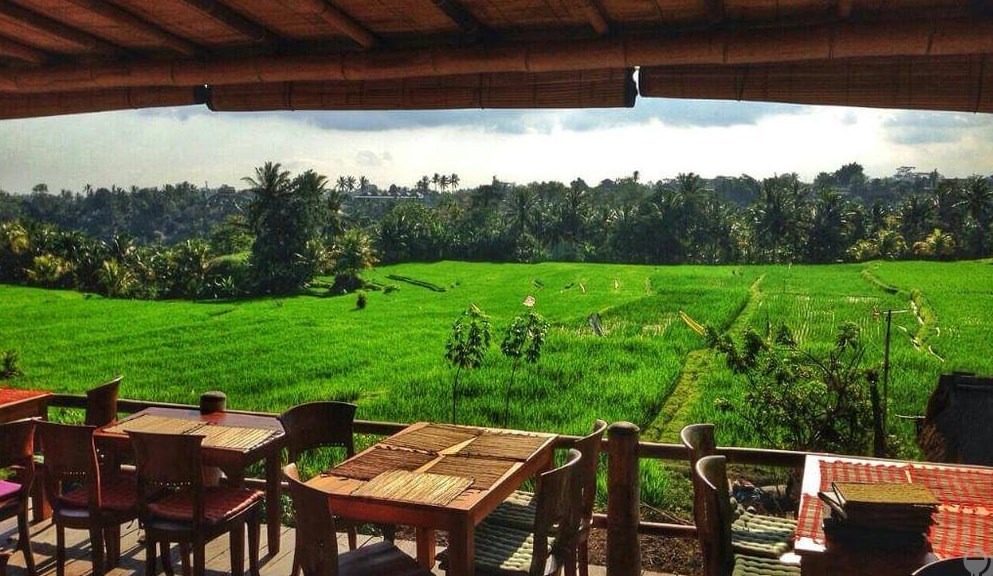 Have you ever tried Indonesian authentic coffee, Luwak coffee? Well, if your answer is no, then you need to find a café and try this. Luwak coffee is famous because it has rich flavor. If you are in Bali, don't miss a chance to have a sip of this coffee. For your reference, you can have a try in Sari Organik. This place is the best café in Bali with breathtaking natural scenery surrounding the café. Located in Ubud which is famous for its natural landscape, you can have a simple coffee time with rural vibe or a great meal in here.
6. Bali Paragliding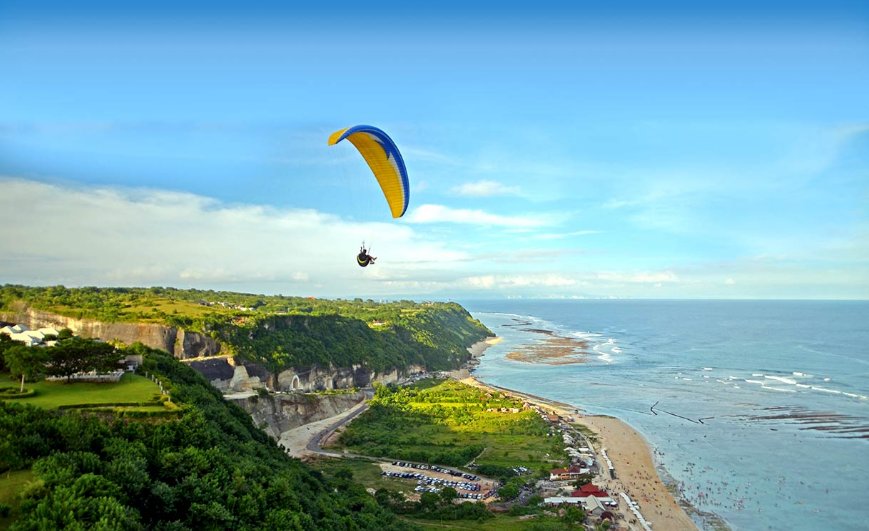 If you have more money, Bali Paragliding will bring you into different way to enjoy Bali's landscape. Enjoying landscape in the land is fascinating. However, watching it up in the sky will give permanent evidence on your memory. Through Bali Paragliding, you can spot such a complete panorama! From green land, sandy beach and blue ocean… all in one picture! The experts will accompany you ever since you're about to take off. They will guide you into the best way to enjoy paragliding.
Related Product:
7. Angel's Billabong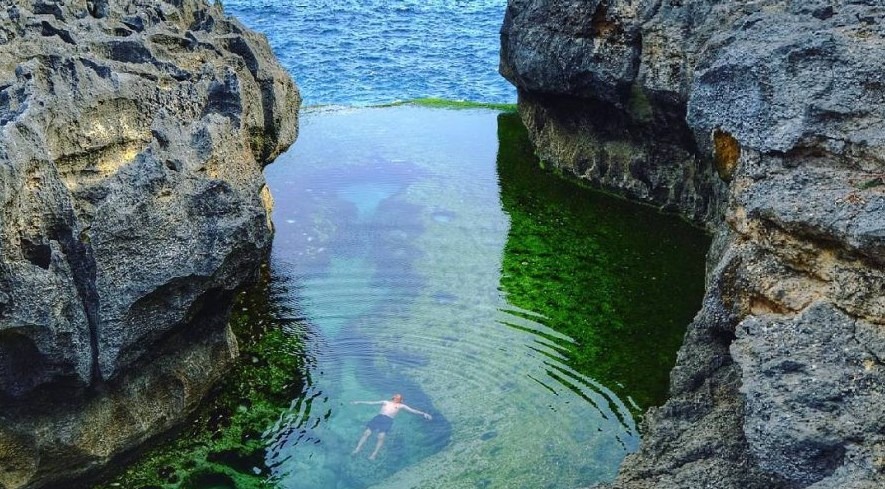 Wanna try to swim on a natural private pool? You need to visit Angel's Billabong in Nusa Peninda. Angel's Billabong is Bali new destination that serves you a beauty water view. The water is extremely clear which makes the sea floor visible. You can see the coral reef clearly in here! This place is still pure and virgin. That's why if you come to Angel's Billabong, there will be no crowd disturbing your "me-time" session.
Related Product:
8. Mount Batur Sunrise Trekking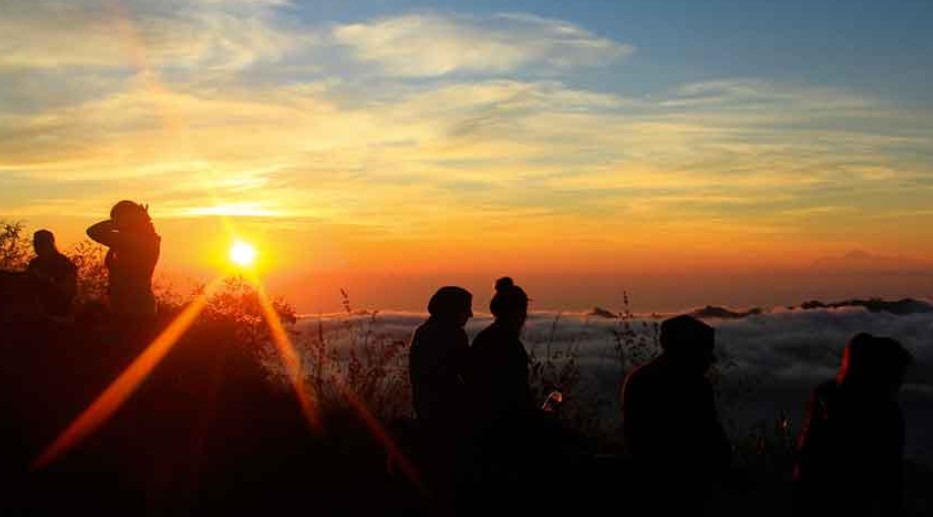 Mount Batur is destination in Bali which is famous for its sunrise view. Sunset panorama is indeed the iconic attraction in Bali, however, sunrise is no less beautiful. Mount Batur Sunrise Trekking will bring you into different perspective of enjoying sunrise. You will watch the sun arise in the peak of sacred mountain in Bali. Even though you need to leave your bed earlier, there will be no regret once you reach the peak. Morning breeze and gentle sunlight slowly fill your body and recharge your energy. You need to list this place as your best places to travel in Bali.
Related Product:
9. Uluwatu Temple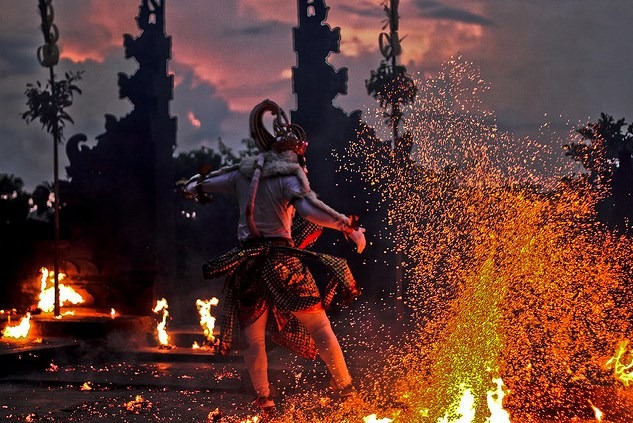 The iconic Kecak Dance is always fascinating to watch. Mostly, this dance is performed in the yard of a temple. One of them is Uluwatu Temple. Kecak Dance in here is one of the famous Bali tourist attractions. The performance is held in the evening, exactly close to the sunset time. You'll see a great dance performance and golden sunset as the background. The music and dance movement will give you goose bumps! Fire attraction of Hanuman surely makes the audience's jaws drop, plus, the scarlet sky will strengthen the majestic vibe.
10. Lavender Spa (visit Bali)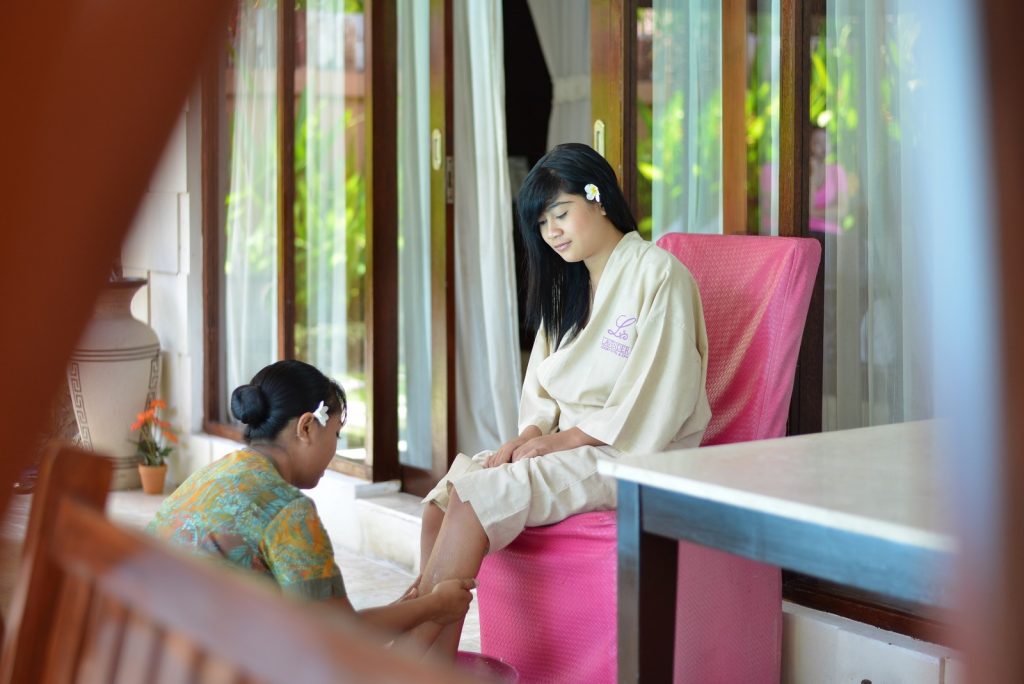 Wrap your trip with massage! It is not a sin to treat your body with relaxing spa and massage. Lavender Spa will grant your request. Located in Kuta, this spa has two signature treatment that will please your body; Aroma Massage and Lavender Signature Massage. You can have these treatments with affordable price. Lavender Spa combines both traditional technique and modern vibe. As result, this combination will create such a best service that please every visitor.
Related Product: