Top 5+ Things to See in Seminyak
Good day, travelers! Are you ready for things to see in Seminyak? For your brief information, Seminyak is one of Bali's southern regions. This place has lots of magnificent destinations that make tourists want to come over and over. It might be difficult for you to list what are the things to see in Seminyak. So, we have written down some of them for you. Here we go people, the top 5 things you must see in Seminyak!
1. Beaches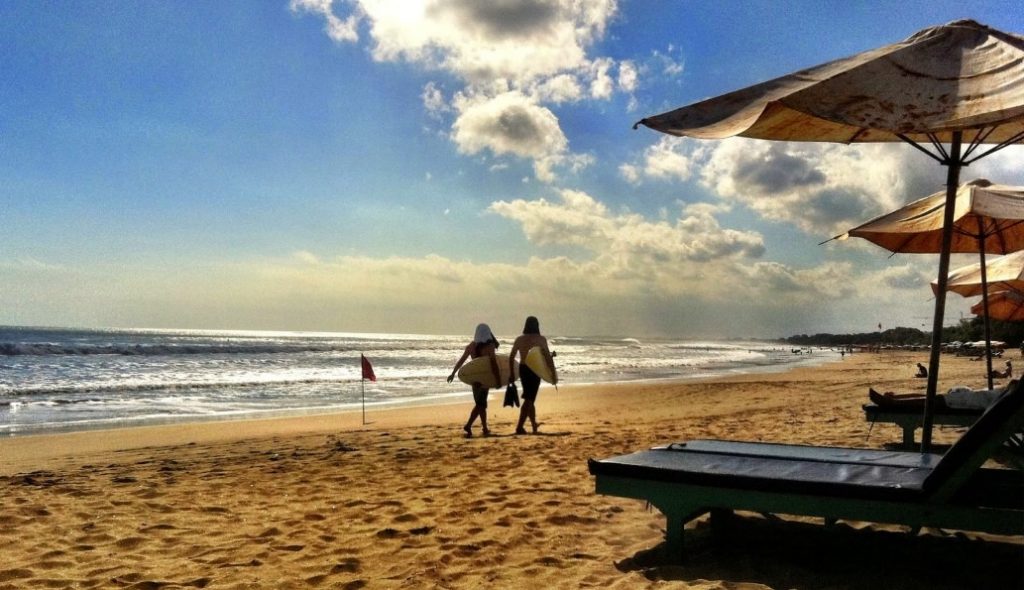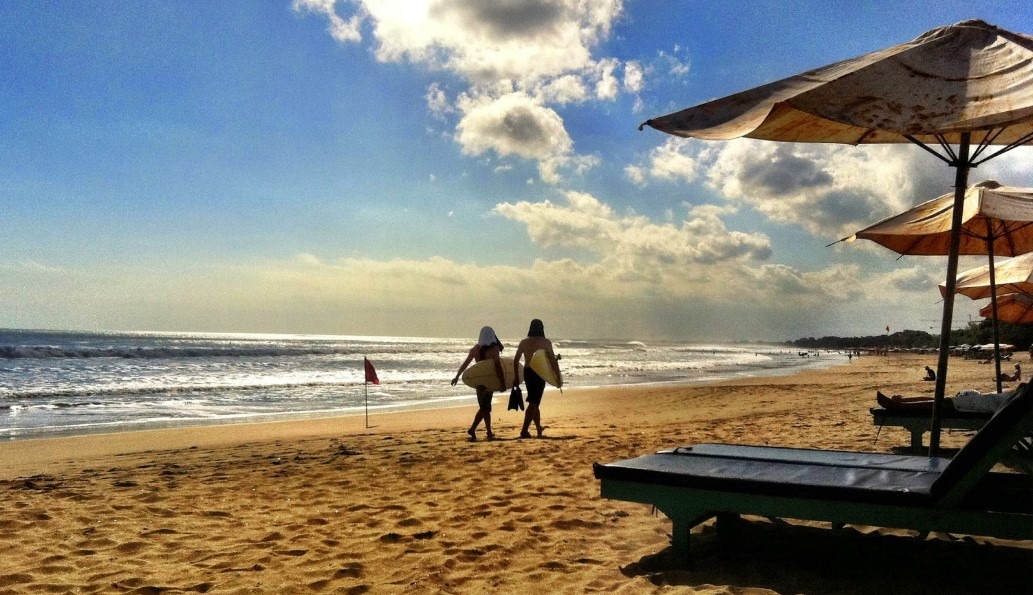 Bali is gifted with bunches of tropical beaches. Almost every region in this island has its own iconic beaches. Seminyak has Seminyak Beach, Echo Beach and Kayu Putih Beach. Let's take a look at each beach!
The first beach is Seminyak Beach. The location is in the same coastline as Kuta Beach is. As result, the features of Seminyak Beach are almost similar. This beach has a wide white sandy floor and magnificent waves. These features are favorites among the tourists. You can lay down and enjoy sunbathing in the day. Let the sunlight tan your skin naturally then boom! Your skin turns into such an exotic tanned color. For surfers, Seminyak's waves are great to ride. Bring your own surfboard or rent them in here. You can boast your best surfing movement and amaze the visitors here.
The next gorgeous beach in Seminyak is Echo Beach. If Seminyak Beach has white sand, Echo Beach is the opposite. The sand in here is rather black. Yet, it still presents the beauty of Echo Beach. Both Seminyak and Echo are way quieter than Kuta. When you come here, you will have such a private scenery. Furthermore, you won't get any disturbance when you are about to hunt sunset photo. Waves in Echo Beach are wilder than Seminyak. So, it is perfect for expert surfers to show their movements here.
Kayu Putih Beach is calmer than those two beaches. Moreover, it is suitable for photography. This beach is basically a lagoon where sea water and river water meet. There is a wooden bridge as the access to the lagoon and this place is the best photo spot in Kayu Putih Beach. Bali Snapshot Photography Tour will help you to get some professional pictures in here.
Related Product:
2. Waterbom Bali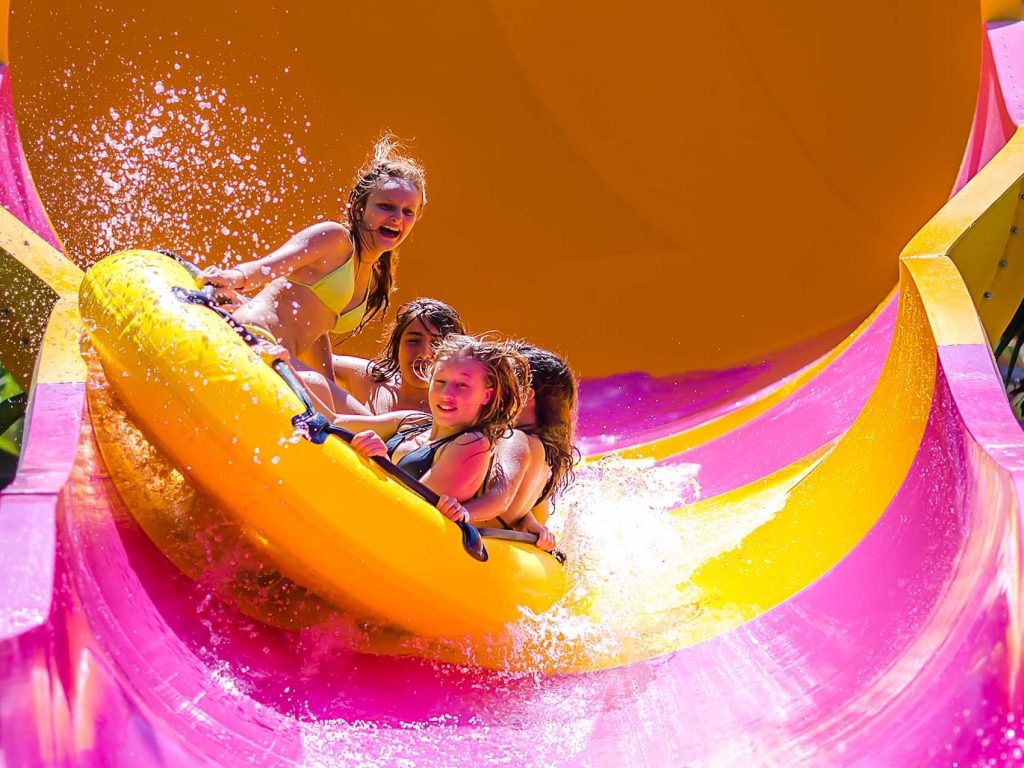 For water rides maniac, Seminyak has a world-class water park that will fulfill your desire. Waterbom Bali is the best Asian water park and second best in the world. This place has 17 kinds of water rides and attractions from moderate level until extreme level. There are 3 levels for the water slides. If you want to test your braveness, then Moderate and Extreme levels are suitable for you. After racing your heart, it's time to calm it down in Mellow level rides. Floating through Lazy River (the artificial river in Waterbom Bali) will relax your tense and body.
Related Product:
3. Food Traveling and Cooking Class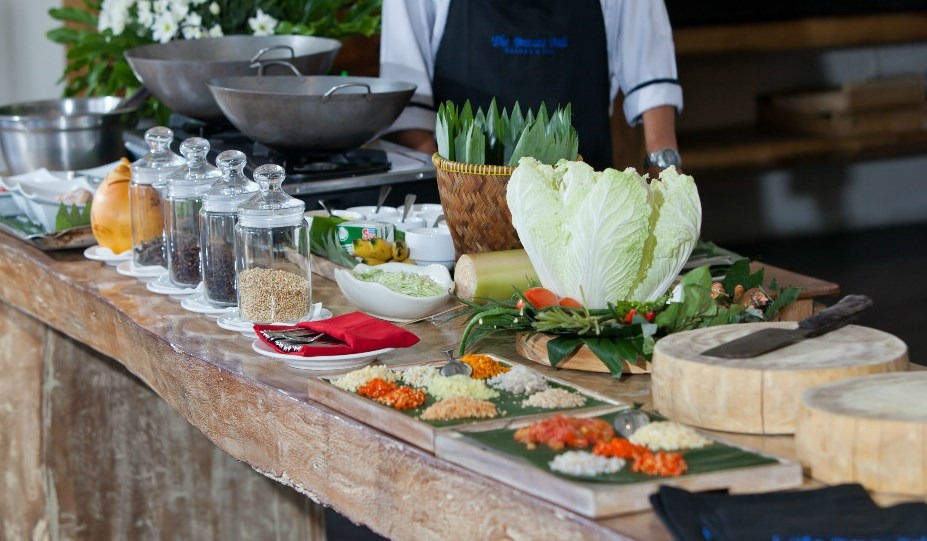 Traveling to Bali will not complete without testing its signature dishes. Finding food stalls and restaurants in Bali is a piece of cake, everybody. You can find them 24/7! What kind of food do you want the most? You will find it in no time. Seminyak has these plenty restaurants as well. After or before walking through Seminyak Beach, you will spot some restaurants lining up in the street. Traditional food as well as international food are served in here! Just find your favorite and fill your hungry tummy.
Usually, tourists who have tasted Indonesian food want to try to cook it. So, cooking class will help you to create your own Indonesian food. Just prepare around IDR 350,000 and you can attend a cooking class by The Breezes Bali Resort & Spa. Cooking class in here is focusing on Balinese traditional food. The expert will guide you to cook duck or chicken betutu, lawar and many more authentic dishes. After cooking, you can taste your own food plus get a cooking recipe book! You're able to make your own Indonesian dishes whenever and wherever you want! What a great things to see in Seminyak, isn't it?
Related Product:
4. Shopping Paradise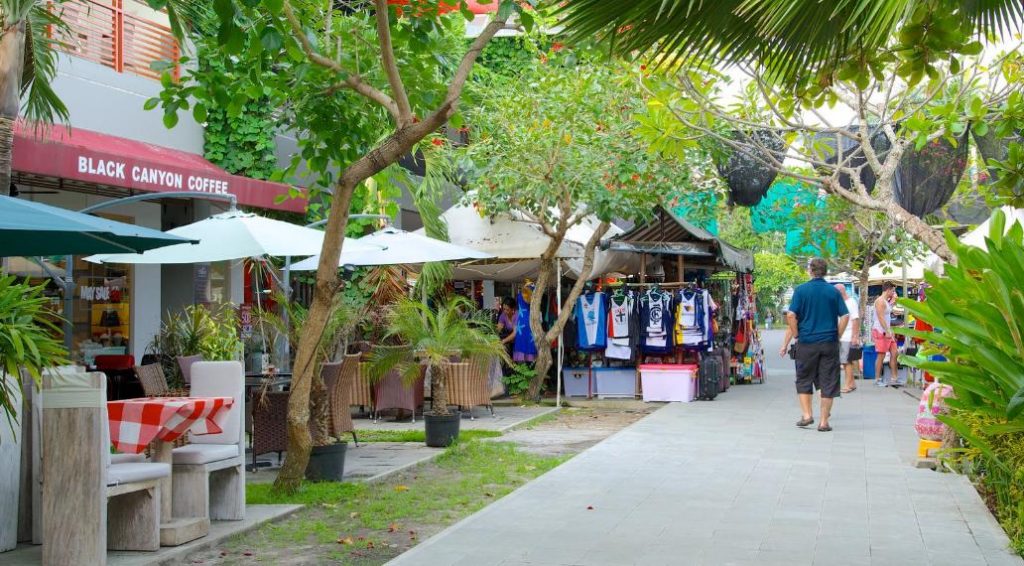 Every tourism destination is shopping paradise, including Seminyak. People say that Seminyak is where you can find numerous malls and stores. They are right. You can satisfy your shopping desire here as you like! Let us introduce the famous shopping mall in Seminyak: Seminyak Square. Located in Jalan Kayu Aya, this square is an all-in-one convenience store. Numerous stores in here sell their highest level product. You can find clothes store, Batik store, Jewelry store even food court. Let your woman choose whatever she likes and you can wait in the café. If you imagine café in Seminyak Square will be an indoor, your jaw will drop after seeing it. Sipping a cup of coffee or tea in here is as relaxing as in countryside café. A green and well-structured garden will accompany your tea time.
5. Cultural Attractions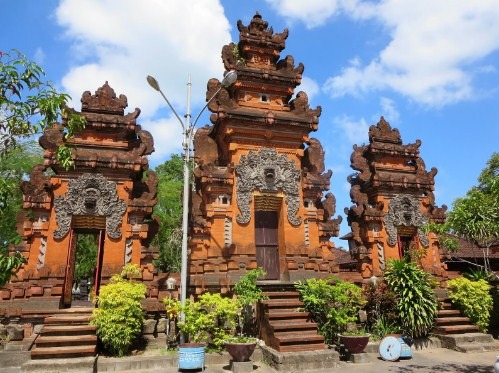 The main cultural attraction in Seminak is Petitenget Temple. This temple is one of ancient temples in Bali, yet still well-kept by local people. When visitors come here, the building looks great with some iconic kain poleng (black and white fabric) wrapping the trees. Every 210-day anniversary, you will manage to watch lots of traditional colorful umbrella and many local people praying here. This situation is a great object for your holiday photographs.
6. Nightlife Vibe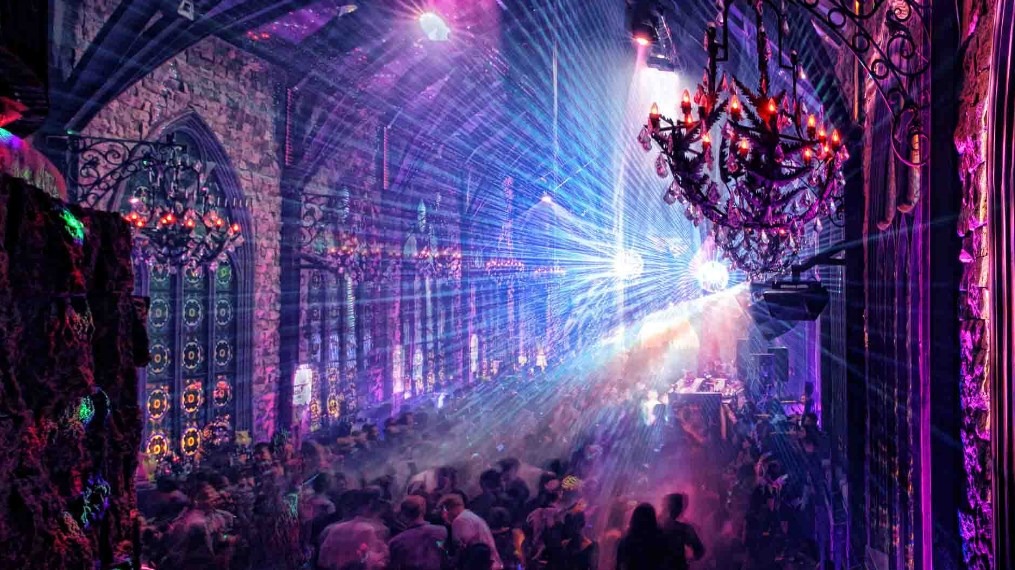 Bali will never sleep, and so does Seminyak. This place lives for 24 hours and 7 days full (except in Nyepi Day which is the Day of Silence)! Nightlife in Seminyak is no less attractive than its day life. If in day life you can see a balance harmony between culture, nature and humble local people, then in nightlife, different atmosphere appears. Countless restaurants and bars serve their best way of how to enjoy night in Seminyak. One of the popular bars is Mirror Lounge and Club. Gothic cathedral interior brings such a unique ambiance when you visit it. Once the lights turn on, you'll feel like in the great hall of Hogwarts. Let's dance and fly people. Wingardium Leviosa!