7 Best Places to Visit in Bali Indonesia
Happy holiday, people! Are you ready to explore the beauty island, Bali? This island has tons of best places to visit in Bali Indonesia. Where are they? If you want details and complete explanation, it needs lots of sheets just for explaining few places. To make you in ease, there are 7 best places that you need to visit in Bali. Check these out, travelers!
1. Bali Safari and Marine Park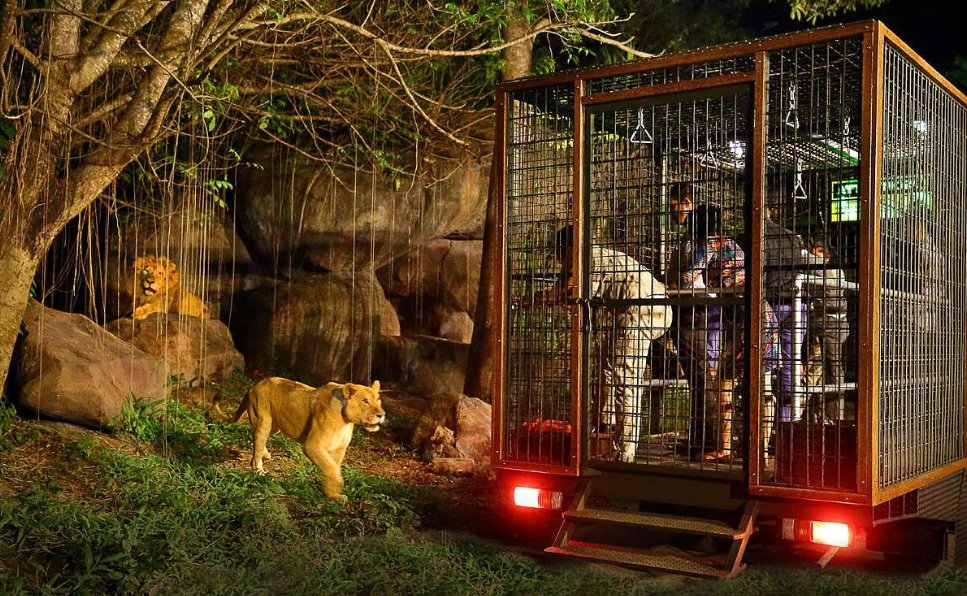 Coming to zoo and watching how the wildlife runs is always fascinating. Many people are curious about a real interaction with the wild animals. However, some zoos provide you animal inside the cage. They are wandering around in tiny cages without any privacy. What a pity isn't it? Wild animals supposed to run, jump, fly and swim freely. However, they can't do what they have to in a common zoo. Bali Safari and Marine Park is the best place to visit in Bali and you're able to watch a real wildlife here.
Bali Safari and Marine Park is part of Taman Safari Indonesia. It is located in 40-ha area of Gianyar. Due to its wide area, this park able to provide a comfortable home for the wild animal. The animal collections in here reach 100 more species. When you come to Bali Safari and Marine Park, you're not only able to watch some common wild animal such as giraffes, elephants, tigers and rhinos, but also endangered species like orangutan and komodo dragon. The best part of this zoo is you're the one who stay in cage! Once you visit here, you can choose Safari Tram or Elephant Back to explore the park. If you choose Safari Tram, then you'll ride a modified car with a cage. You'll stay in this cage while the car is running around the park. Sometimes, the animal like tiger will jump up to the cage. Thrilling right?
Related Product:
2. Bali Swing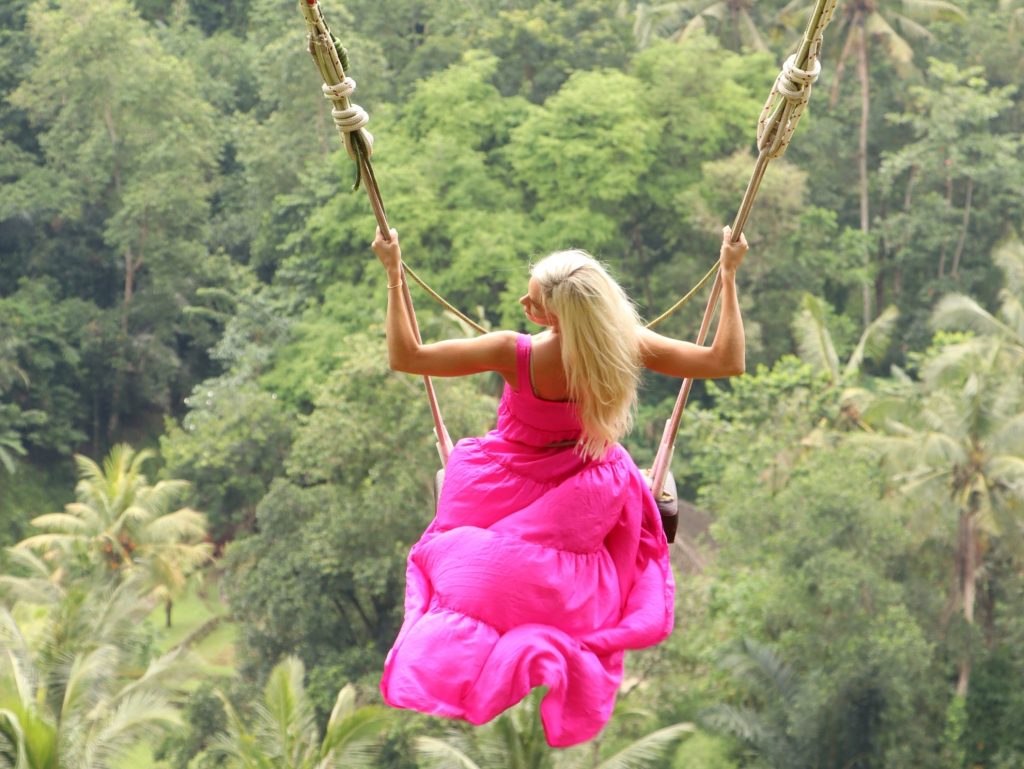 Bali Swing is a Bali tourism object that serves you unusual attractions. Have you ever play swing in the park when you're kid? This swing is basically the same swing like you used to play. Nevertheless, this swing is dedicated only for adult (sorry, kids). If you imagine the swing will be in the park with sand below it, just throw away that common imagination. Your wildest imagination of swinging in the air will come true through this attraction!
Bali Swing is a giant swing that will bring its passenger (almost) fly to the sky! The ropes are tied into two big trees near the gorge! You'll definitely scream out of your lung when the swing starts to move. The first swing will be frightening. However, after second and third swing, you'll enjoy it. The scenery is breath-taking! While you're swinging, ask someone to take your photo then post it. The result will make your friends jealous. You can enjoy this thrilling attraction in Ubud Hot Place Tour. Well, this is indeed a hot place!
Related Product:
3. GWK Park and Beranda Resto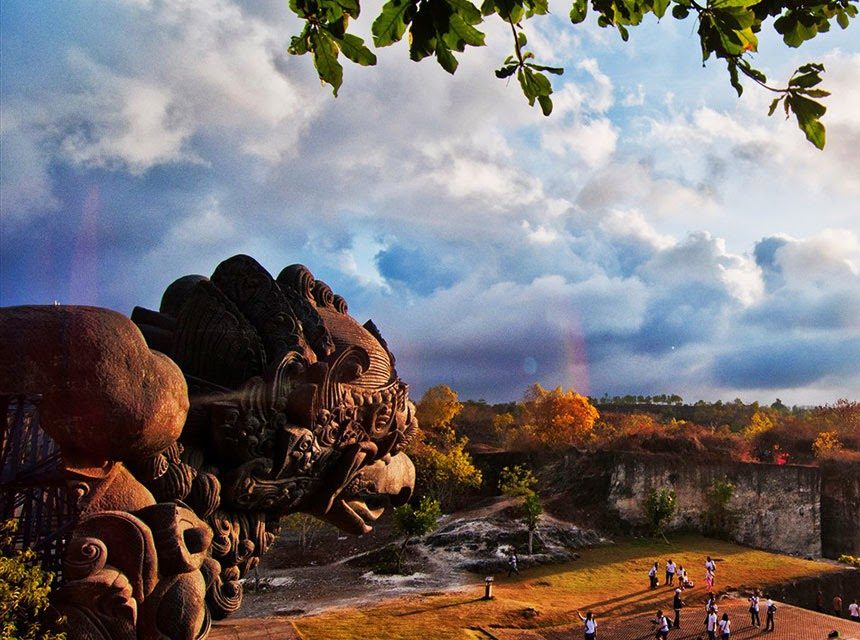 Bali has tons of artistic and cultural tourism destinations. Some of them are in form of museums, dance performances and cultural parks. Garuda Wisnu Kencana is the last type of cultural tourism object. This park is Bali destination place where you can see a huge yet majestic statue of Vishnu. Nyoman Nuarta, one of the best sculptors in Indonesia, made a concept of the God Vishnu who rides a mythological bird Garuda, then turns it into such a great masterpiece.
GWK Park has several venues; Thirta Agung, Street Theatre, Kura Kura Plaza, Garuda Plaza, Vishnu Plaza and Lotus Pond. The firs venue is Thirta Agung. When you first walk here, you can see the engraved stone which tells the story of Garuda Wisnu Kencana. After that, you can walk through Street Theatre, until the main venue, Lotus Pond. The last venue has the largest area and many of world-class events had held in here, like Miss World Contest.
Finally, after exploring a wide park will warn you out. To recharge your energy, you can rest and have meal in Beranda Resto. Various dishes are served here and they're made by local experts. How about the taste? You won't regret it for the rest of your life! GWK Park and Beranda Resto will be your best places to visit in Bali Indonesia.
Related Product:
4. Devdan Show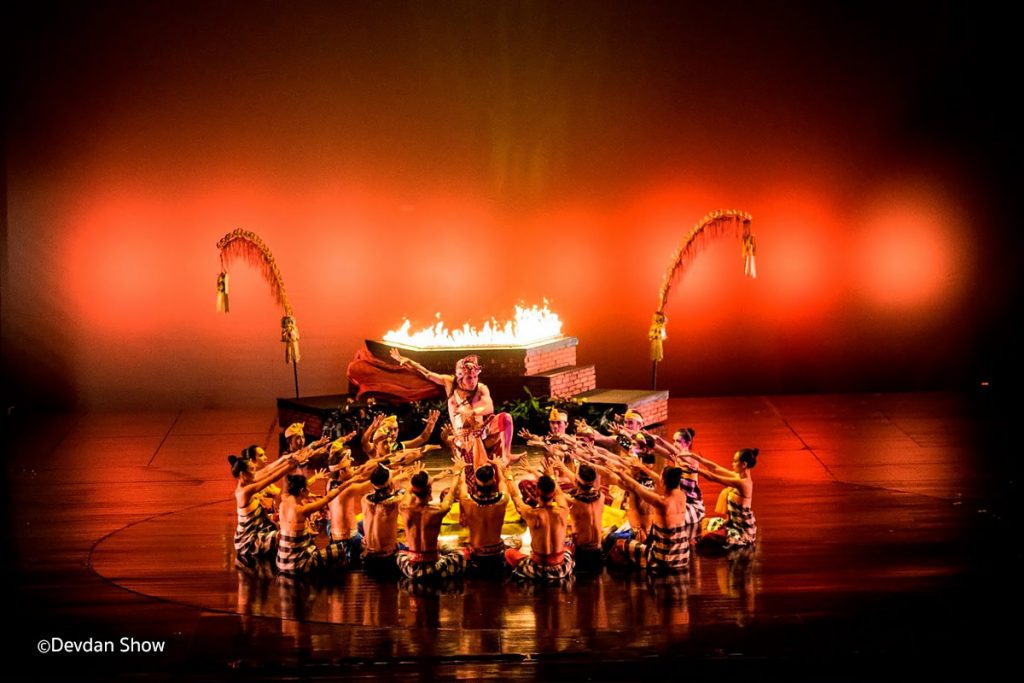 When you visit Bali, you need to watch Devdan Show. This dance performance will definitely increase your knowledge about Indonesia. Devdan Show brings "Treasure of the Archipelago" as its theme. Based on the theme, the dance performance will open up the treasure of Indonesia. The performance will last for 90 minutes, however, you'll get to know more about Indonesia through it.
Devdan Show is Bali tourist attractions which brings you into a cultural trip. When you watch the show, you'll get to see the ethnic culture from Sumatra, Bali, Java, Kalimantan and Papua. Each of the island shows its spectacular tradition. Even though the show is short, you'll know about the traditional dance, instrument even ethnic house! What a great performance!
Related Product:
5. Uluwatu Temple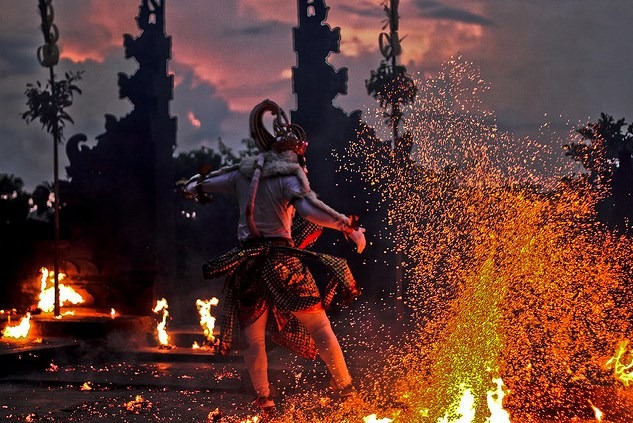 Bali destination place where you can watch a great Kecak Dance is Uluwatu Temple. This temple is located in the hills and famous with the great sunset view. Besides the sunset panorama, Uluwatu Temple has one more fascinating attraction, Kecak Dance. This dance performance tells Ramayana story. This is a great Hindu story that has known all over the world. Opposite of any other Ramayana show, Balinese's version of it has group of male choir. This choir will raise their hands and shout out loud "cak…cak..cak". The additional effect that makes Kecak Dance in Uluwatu different is the background. Dance performance will start in the evening, exactly in sunset time. Therefore, while the dance is performing, scarlet sky will draw a dramatic vibe for this show.
Related Product:
6. Campuhan Ridge Walk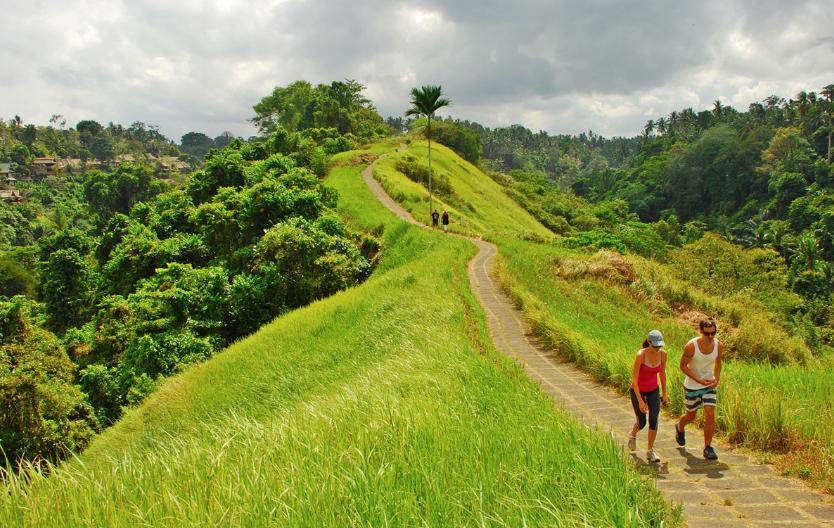 Bali is a famous and most visited place, as result almost all tourism objects turn into crowd. One of public places in Bali that is still quiet is Campuhan Ridge Walk. Sport fans will definitely love this place. This place is a jogging trek and its location is in the hill. The environment around is still fresh and green. When you have jogging in Campuhan Ridge Walk in the morning, fresh and clean air will fill your lung. While you're running, your eyes will be pleased by the green view of hill. Fascinating isn't it?
7. Ketut Liyer House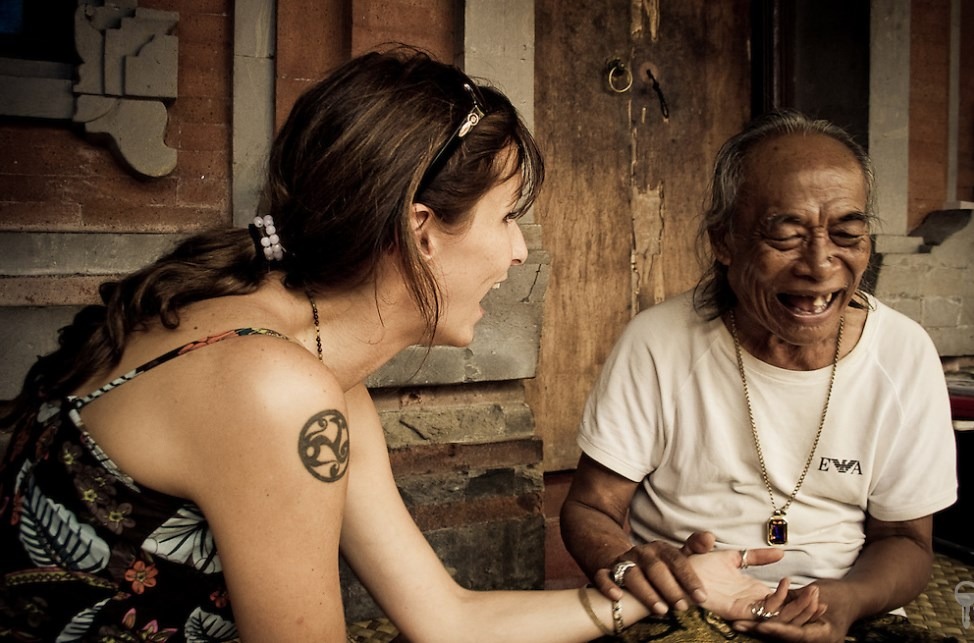 Bali is all about romantics, maybe that's the reason why Elizabeth Gilbert in Eat Pray Love found her love in Bali. When you have a trip to Bali with your sweetheart, it's not bad to visit Ketut Liyer House. In here, you may ask the host to read your palm. This place is best place in Bali for couples. You can take a peak of your future with your love. The host will give some wise advice related to what you're asking for. For your additional information, this place is a famous tourist destination Bali, after the novel and movie of Eat Pray Love booming. So, be patient to queue lovers.