Bali Place in Indonesia, from Mystical till Shopping Place!
There are tons of Bali place in Indonesia, and you can explore them as you want! You can find various themes of tourism objects in here. For adventurous travellers, unique and new destination is suitable for your taste. However, you can enjoy some popular and common destinations as well. Here we are travellers!
Trunyan Village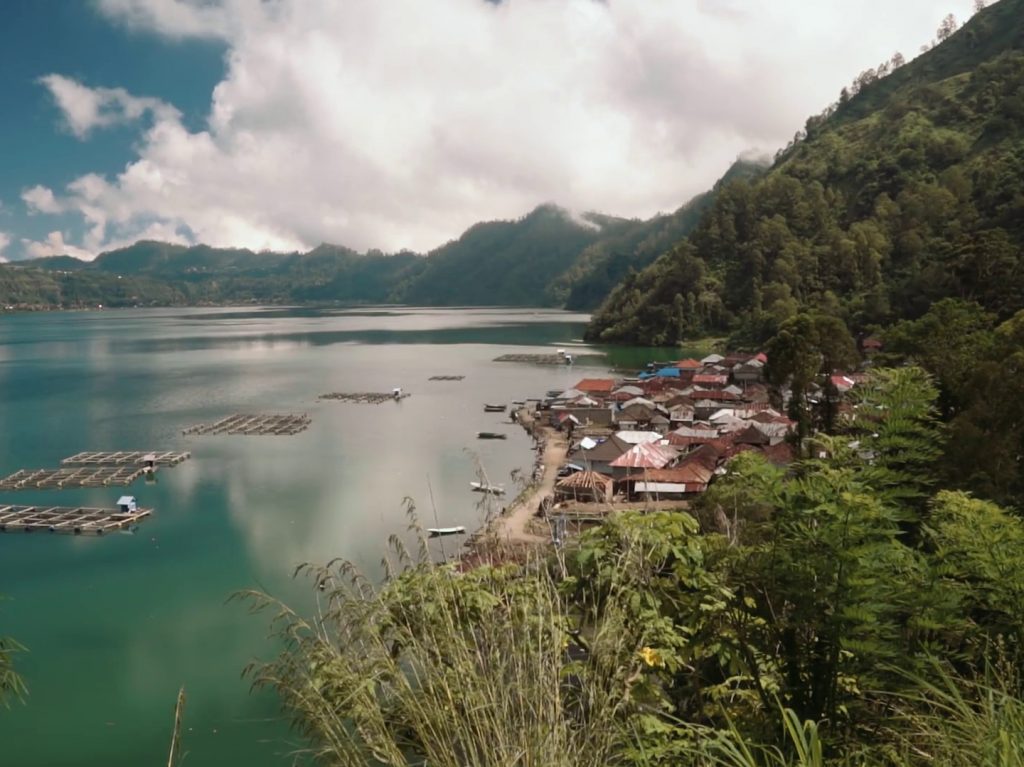 Let's we head to the first unique destination. Trunyan is one of village near Batur Lake. This place is Bali destination place with distinctive yet mystic features. If you're aware enough, most of Bali's tourism places always provide lovely and pleasant attractiveness. However, Trunyan Village will bring you into such different tourism attraction. What is that? Once you visit here, you will be lead into a place that pretty much different than other places. Where is it? Brave yourself people, that place is Graveyard!
Trunyan Village is a unique village with its own beauty side. This village has a tradition that has passed down for years. When a local villager passes away, his/her family won't burry/burn the body. They will leave it in the ground and cover with bamboo cage. When you come to the graveyard, you'll see some bamboo cage neatly placed near a huge tree. The fascinating thing is you won't smell any unpleasant odor! If you're guessing that the corpses are mummified, you're wrong. Just like any other, the dead bodies here are decomposing. Nevertheless, the odor disappears. The huge tree, Taru Menyan, absorbs the unpleasant odor. People believe that the roots of Taru Menyan is the one which absorbing the odor. Interesting isn't?
Related Product:
Penglipuran Village
The best place to visit in Bali after Trunyan Village is Penglipuran Village. The opposite of Trunyan, Penglipuran Village serves you with fresh ambiance. The location of this village is 600-700m above sea levels which makes the air in here is fresh. A wide bamboo forest and rice field around the village will firstly greet you when you visit here. The ethnic architecture gate will start your cultural adventure in here. Then, some humble and friendly residents will gladly show you around the village. You'll amaze with the spatial village here. All the houses are built with the same size based on the old Balinese rules. Though some of them have modernity appearance, yet they still show the ethnic vibes.
However, please keep in mind that you're not allowed to use any vehicle. All the vehicles must be parked on the parking lot near the village. As the result, the air in Penglipuran is free from pollution and fresh. Indeed Trunyan and Penglipuran Village Day Tour is the best choice to feel two different vibes in one go. Well, these places are Bali new destination for whoever seeks a anti-mainstream place!
Related Product:
Tirta Empul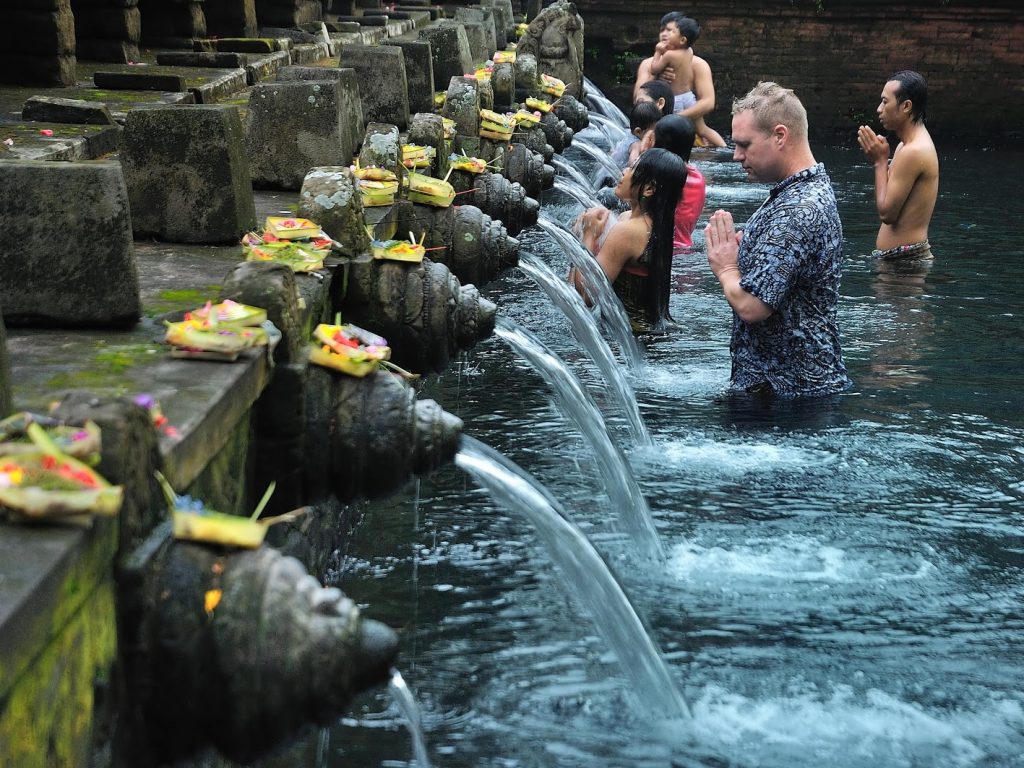 Island of The Gods is how people call Bali. Local people in here try to involve every aspect of their life with the Gods. That's why you'll see numerous small till medium offerings in everywhere. This spiritual attraction makes tourists interested. Furthermore, they want to try to feel and imitate it. Bali offers many spiritual trips, one of them you'll find it in Tirta Empul. This place is Bali place in Indonesia that offers you different kind of spiritual trip.
Tirta Empul is Hindu temple located in Ubud. This place interest in Bali with its spring holy water. The temple is divided into three main places; front courtyard, second courtyard and inner courtyard. First courtyard or Jaba Pura is the entrance of Tirta Empul, you'll see some tropical trees and pond here. Next is second courtyard, Jaba Tengah or Madya Mandala, is the main venue. This courtyard is where you can wash or take bathe with holy water. The water here comes from an ancient spring. There are 13 spouts that distribute water to the pool. Those spouts symbolize purification in Hindu's funeral. Believe it or not, when you take bathe in Tirta Empul, your spirit will be cleansed and your mind will refresh. However, if you're interested with this place, remember to wear a sarong. It's forbidden for anyone who doesn't wear sarong to enter the temple.
Related Product:
Ubud Monkey Forest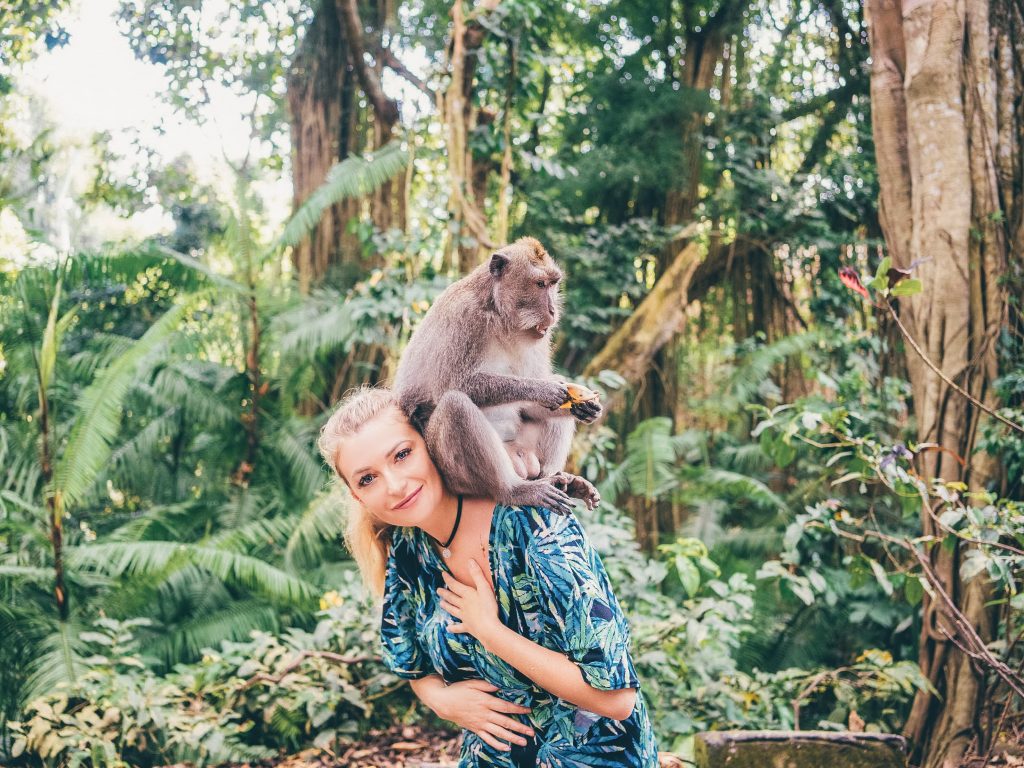 Ubud Monkey Forest is where you can interact with cute monkeys! This forest is a wide sanctuary forest. Whenever you want to go to any destination in Ubud, you'll pass this forest. The preference of Ubud Monkey Forest is like ordinary tropical rain forest. However, when you visit this place, the entrance gate is Balinese traditional gate which you can find it in almost public places in Bali. Besides Balinese gate, you'll spot a banana stall. Moreover, you must buy the banana here if you want to feed the monkeys. You can't feed them with random snacks or peanuts.
If you want your trip secure, then please take notes for these advices guys. Firstly, watch your belonging well. Even though the monkeys here are quiet tame and friendly, however they can turn into such mischievous creatures in no time! Some tourists have their belonging stolen and that's quiet burdensome to take it back. Once again, keep your things close to you. Secondly and the most important one, don't make any eye contact or show your teeth! Human and animal have different body signal. If you're showing your teeth or making eye contact, the monkey will consider you as a threat. Then, they will attack you continuously! Therefore, you need lots of hands to chase them away. Yet, it's the famous Bali famous place in Indonesia to have direct interacts with monkeys.
Related Product:
Ubud Palace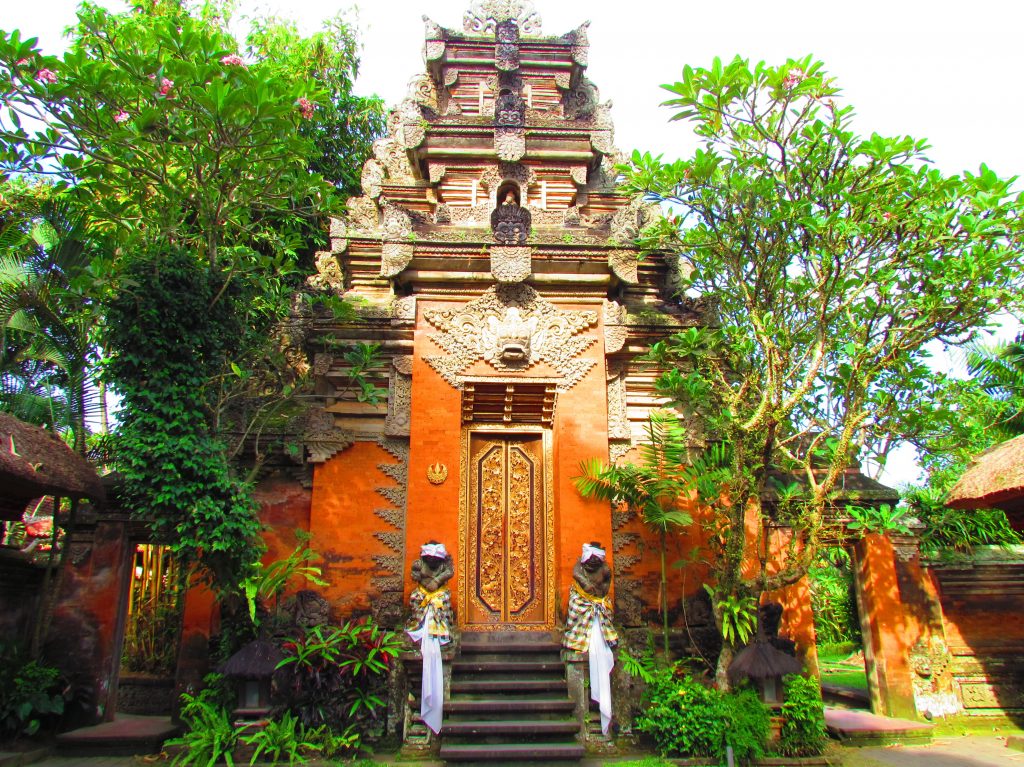 If you've made some research of Bali, you'll find out that this island once ruled by monarchy system. For historical enthusiast, visiting historical evidences or museum will be a great trip. Bali tourism object that suits your taste is Ubud Palace. Through Tirta Empul, Ubud and Tanah Lot Day Tour, you'll manage to reach this incredible place! This palace was built in 18th centuries yet still shows its majestic vibe. This is because the king's descendants keep it well, so everyone is able to enjoy the great architecture of Ubud Palace.
Related Product:
Ubud Traditional Market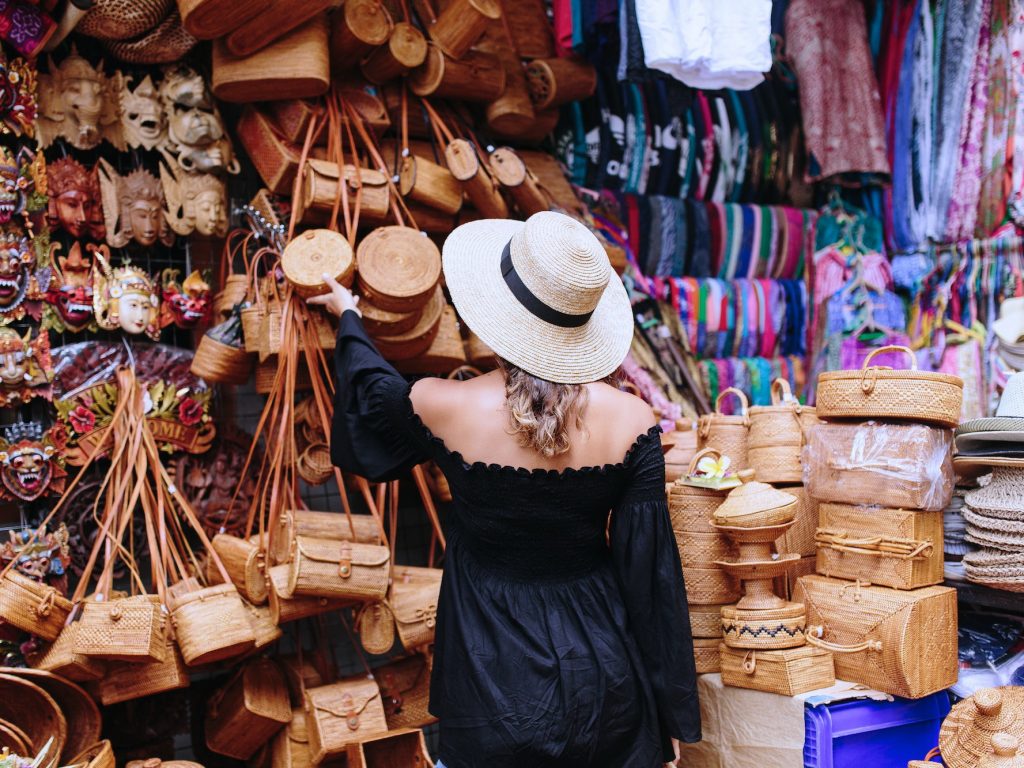 After wandering and watching many interesting destinations, it's time for shopping! Near Ubud Palace, you can spot a famous market which is Ubud Traditional Market. This market is Bali tourist attractions where you can bring a piece of Bali home! Tons of handicraft and souvenirs sellers will serve you with ethnic and unique things. Furthermore, decorate your place with ethnic ornaments like small statues, wooden handicraft or traditional fabrics. Otherwise, buy a bag, clothes or jewelry to make you feel like in Bali wherever you are.
The last but not the least. Bring yourself and your partner into a romantic dinner in best place in Bali for couples, Mang Engking Restaurant in Kuta. You can satisfy your hungry tummy with some appetizing dishes! The candle light dinner will strengthen your love then create an unforgettable moment for you two!