Top Ten Bali: 10 Top Places to Visit in Bali
As a worldwide famous tropical island, there is a long list of top places to visit in Bali. This island of gods offers not only gorgeous landmarks but also distinctive culture and tradition to learn. One single visit to Bali more likely ends after several days. And, if you are in a short trip like that, you'll find it difficult to be everywhere. Thus, here we list ten top places to visit in Bali to help you arrange your itinerary.
Bali Wake Park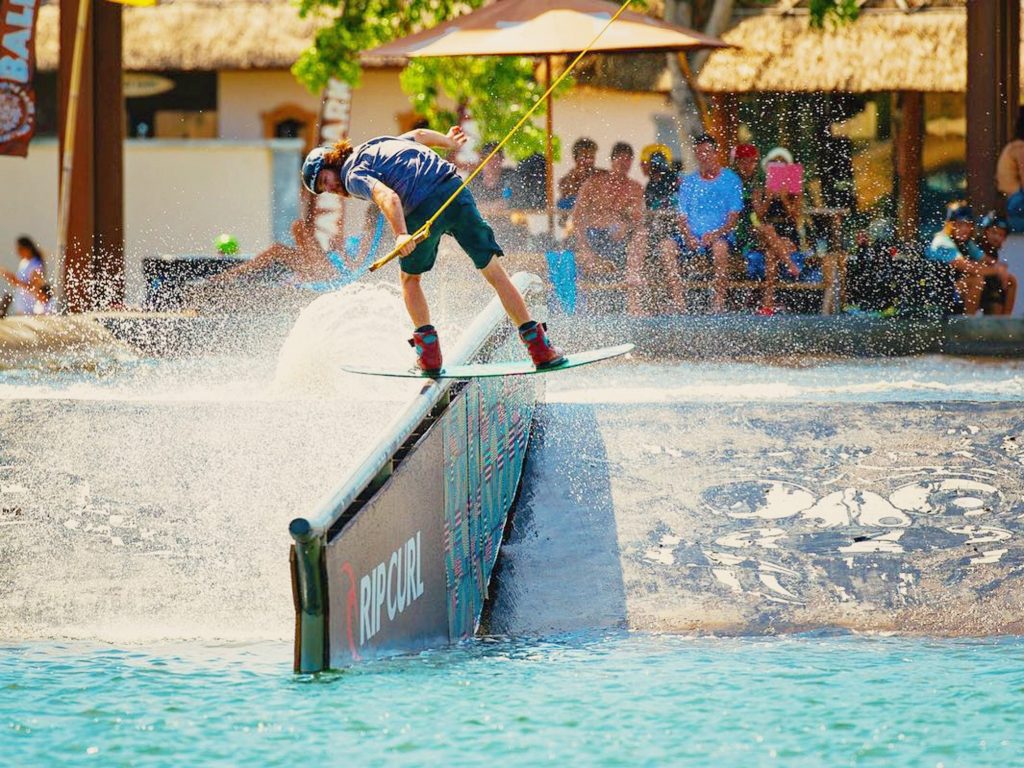 Bali Wake Park is the first (and the only one) wakeboarding park in Bali. This park is situated near the toll road in a 10-minute drive from the airport. That is to say, Bali Wake Park is one of the easy-to-reach Bali tourist attractions. Cable Park, a 5-hectare lake with 8 carriers in a full-size cable system, is safe for beginners or first timers. So, you can bring your kids to have fun here. A happy note for you: the entry of Bali Wake Park is totally free! It means you will not be charged for coming to watch over your children playing. For the wakeboarding activity, three rates are applied based on the duration (2 hours, 4 hours, and 8 hours). For the best experience, we recommend you to take the longer duration because time flies fast here.
Related Product:
Tanjung Benoa Bali Watersports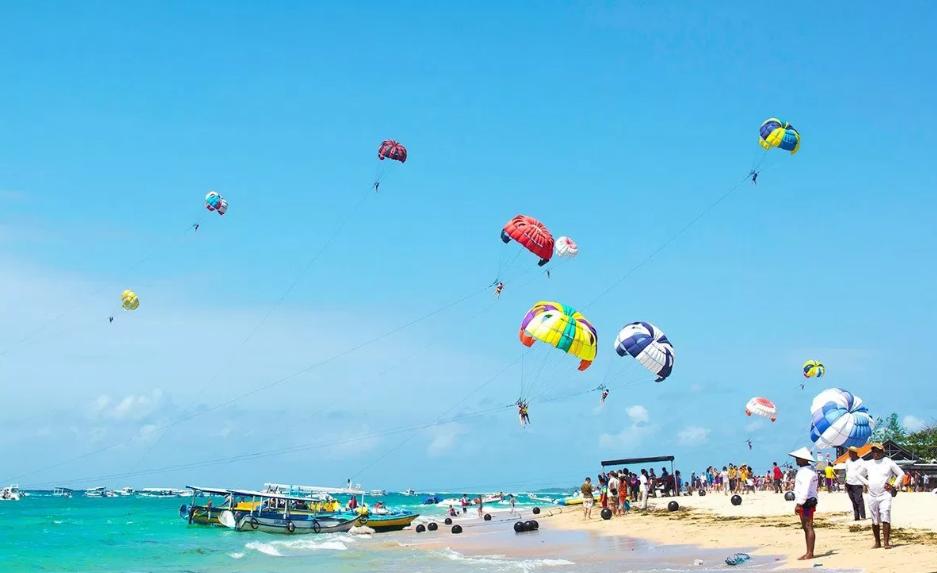 If you wish to try more water sports in Bali, head to BMR Dive & Watersports! Tanjung Benoa Bali Watersports is a Bali destination place to have exciting water activities. Here, you can do thrilling activities like banana boating, fly boarding, parasailing, or trying Jet Ski, flying fish, and rolling donut. Or, you can indulge yourself in more calming activities under the sea like snorkeling, diving, and trying the Sky Walker. Observe colorful corals with schools of tropical fish lingering around you! Besides, there is Turtle Island where you can get closer to the turtles, snakes, hedgehogs, and eagles in the breeding grounds. It is a pretty complete Bali tourism object, isn't it?
Related Product:
Bali Safari and Marine Park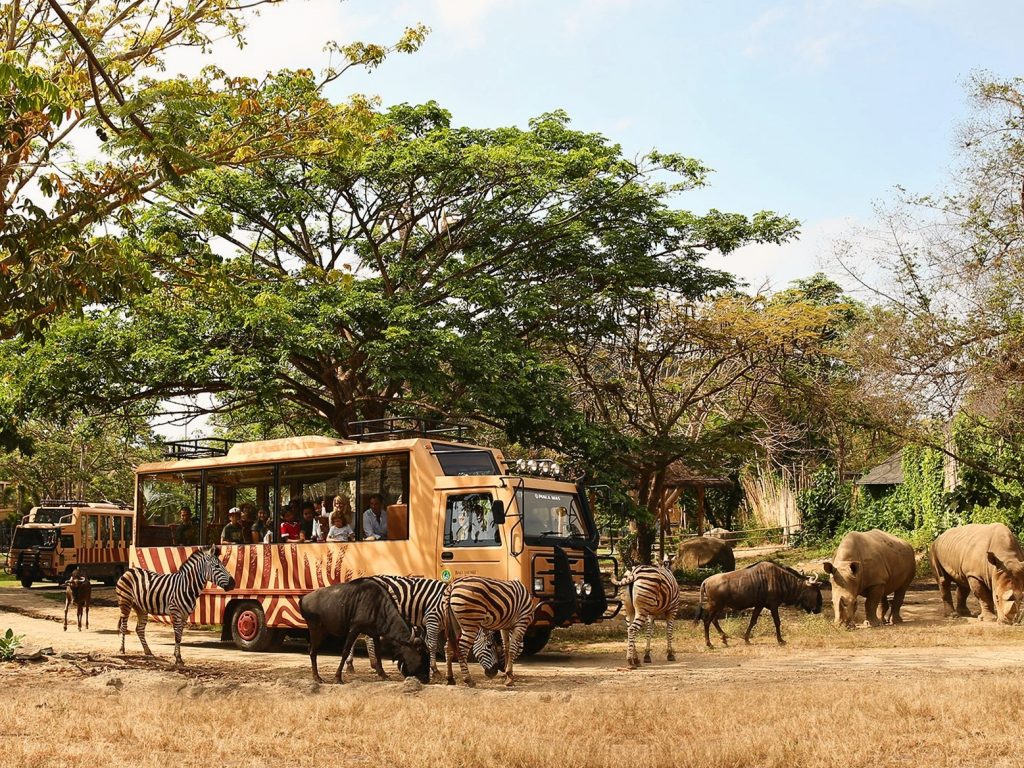 While you can see turtles in Turtle Island, in Bali Safari and Marine Park you can catch sights of a lot more species of animals. Bali Safari is home for over a thousand animals. They include the rare, endangered ones like orangutans, komodo dragons, and Bali mynah birds. While in Bali Marine Park, visitors can observe kinds of fish in the fresh water aquarium. In addition, there are Fun Zone and Water Park where you can have so much fun! There are several packages that you can choose: Jungle Hopper, Leopard Package, Rhino Package, Elephant Back Safari, and Night Safari. This park is a fun, educative place interest in Bali for families who travel with kids.
Related Product:
Bali National Golf Club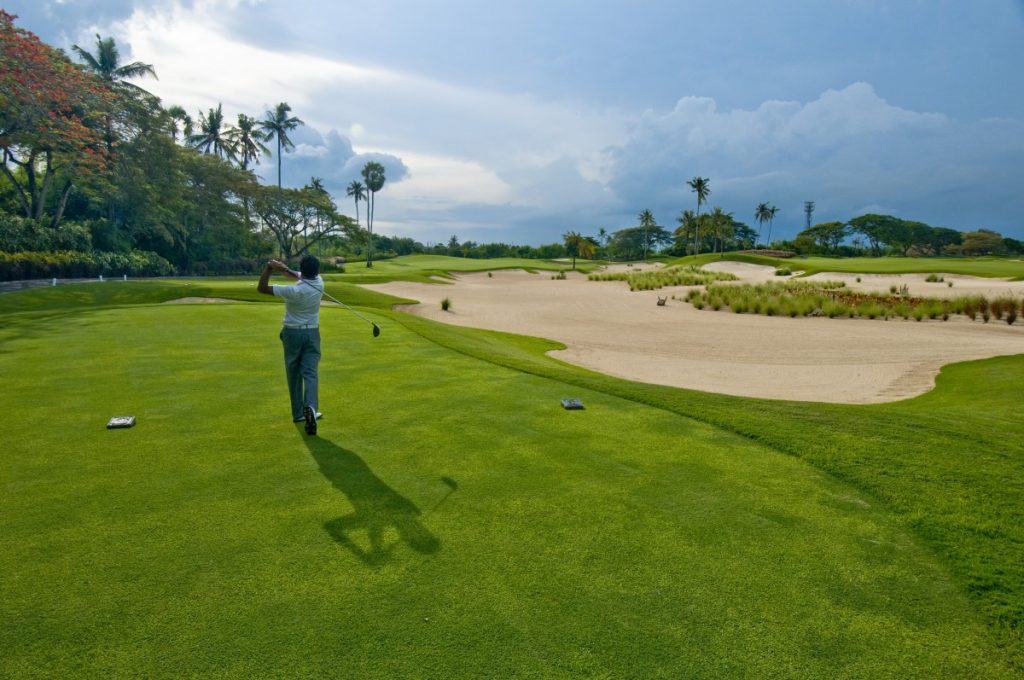 If you are looking for a luxurious, calming pleasure, you can go to Bali National Golf Club. It is a must-visit Bali destination place for golf enthusiasts. While having an extravagant golfing experience, your eyes will be pampered by the stunning beauty of the course. Also, this golf club provides sumptuous facilities like restaurants, meeting venue, lounge, locker rooms, and shower.
Related Product:
GWK Park and Beranda Resto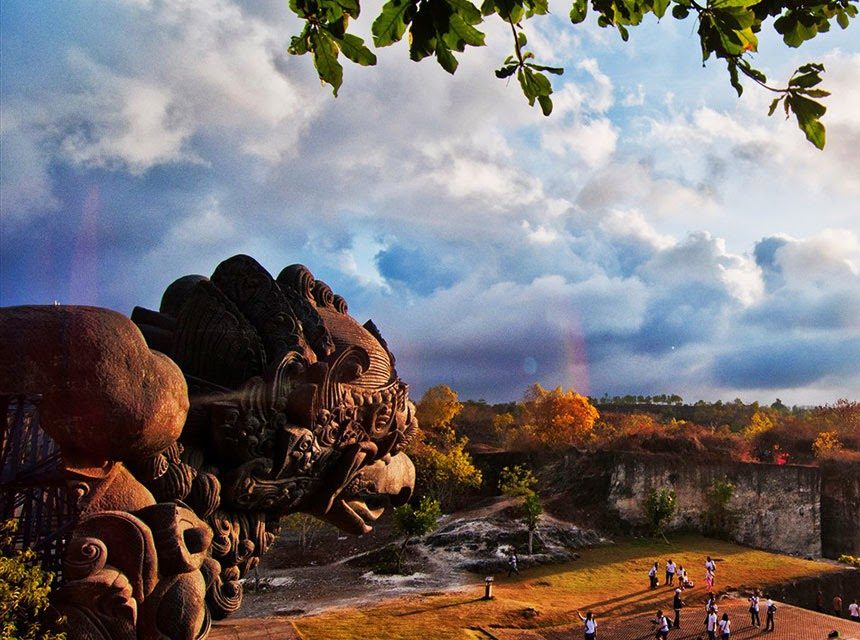 As stated above, Bali is famed for its distinctive Balinese Hindu culture. This island is full of unique arts you won't find anywhere else. One of the places to see Balinese culture is GWK Park. Garuda Wisnu Kencana Park is home for the most gigantic statue of Vishnu. Here, you can enjoy various performing arts shows like Kecak dance, Garuda Cilik Cinema Show, and many others. Besides, you can have all-you-can-eat buffet lunch or dinner in the New Beranda Resto.
Related Product:
Uluwatu Temple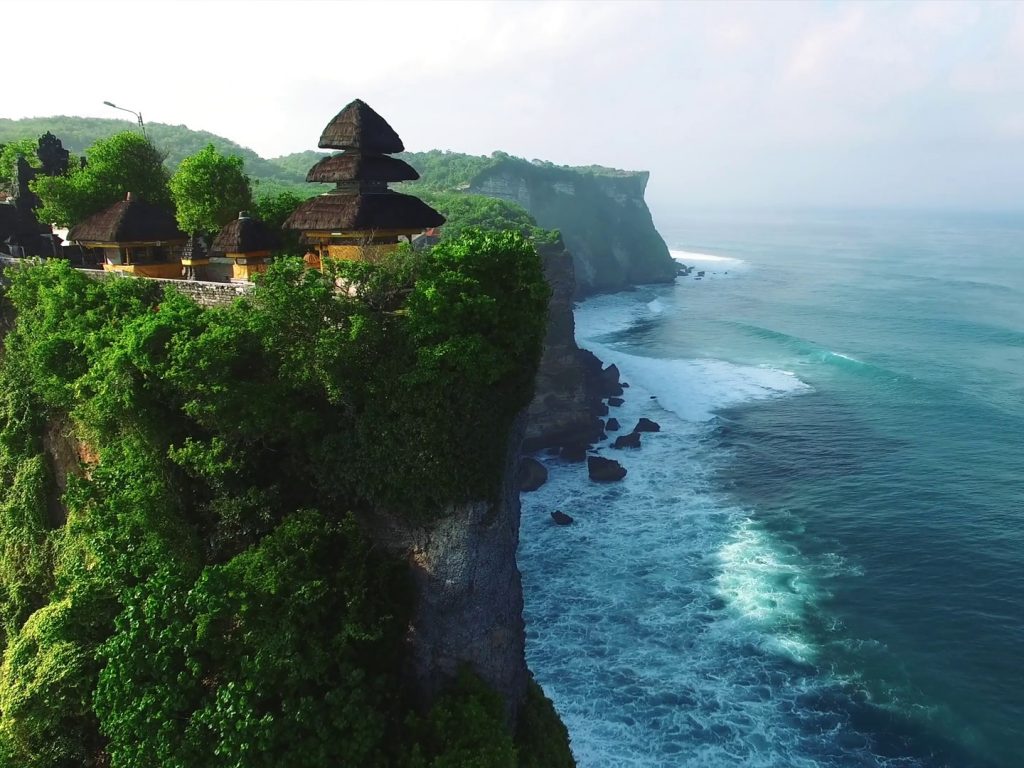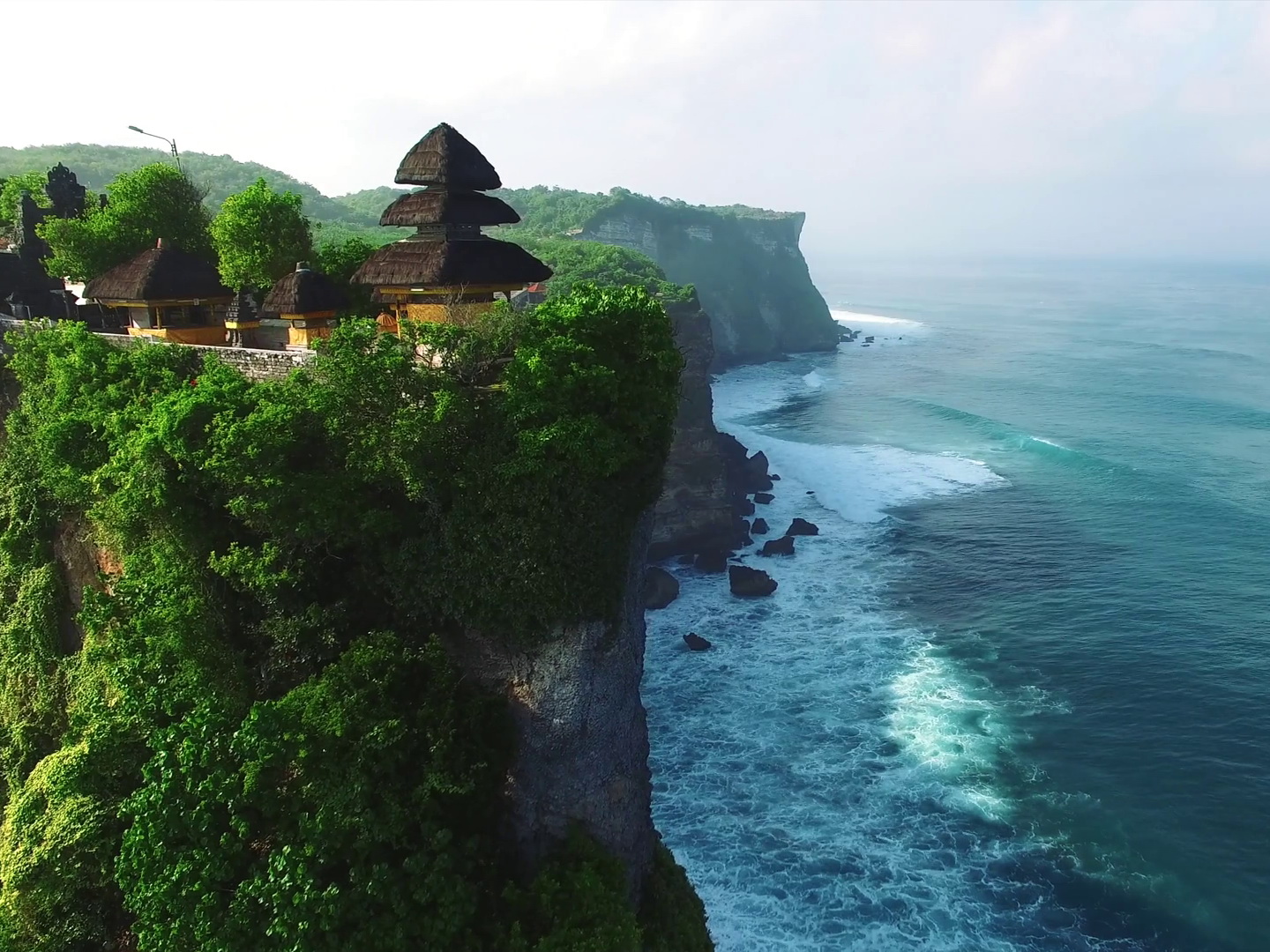 Another way to get to know Balinese culture and tradition is by doing a temple-hopping tour. There are so many temples in Bali that it is also called 'the island of thousand temples'.  Uluwatu Temple is one of the seven prominent sea temples in Bali and also among the most-visited ones. This temple stands majestically at the edge (ulu) of a cliff/rock (watu), hence the name Uluwatu. Other than the stunning view of the temple, this tourist destination Bali is also well-known for its sunset Kecak dance.
Related Product:
Nusa Penida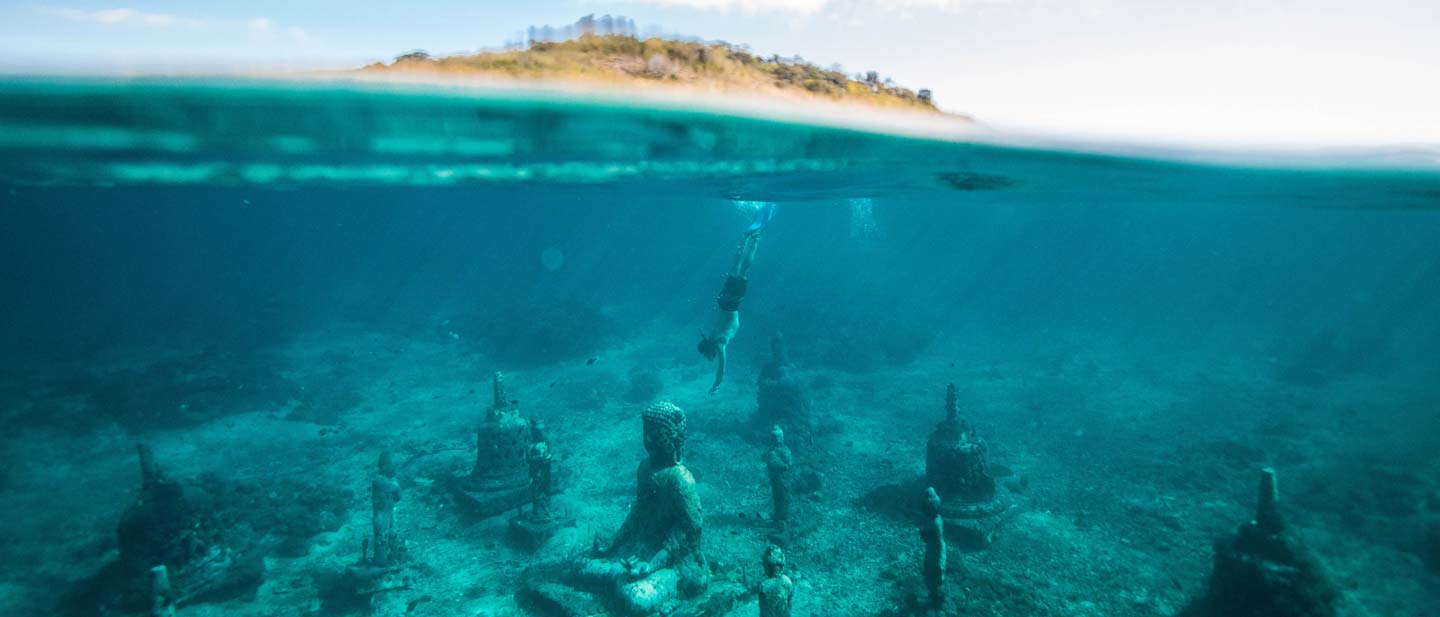 Nusa Penida is the best place in Bali for couples. This small island in the southeast of Bali is a fashionable honeymoon destination. When beaches in southern Bali are most likely hectic and full of people, beaches in Nusa Penida are rather exclusive. So, it is a great idea to have a Nusa Penida Day Tour in your itinerary to see those gorgeous beaches. Among the most popular ones are Kelingking Beach, Broken Beach or Pasih Uug, Angel's Billabong, and Crystal Bay.
Related Product:
Ubud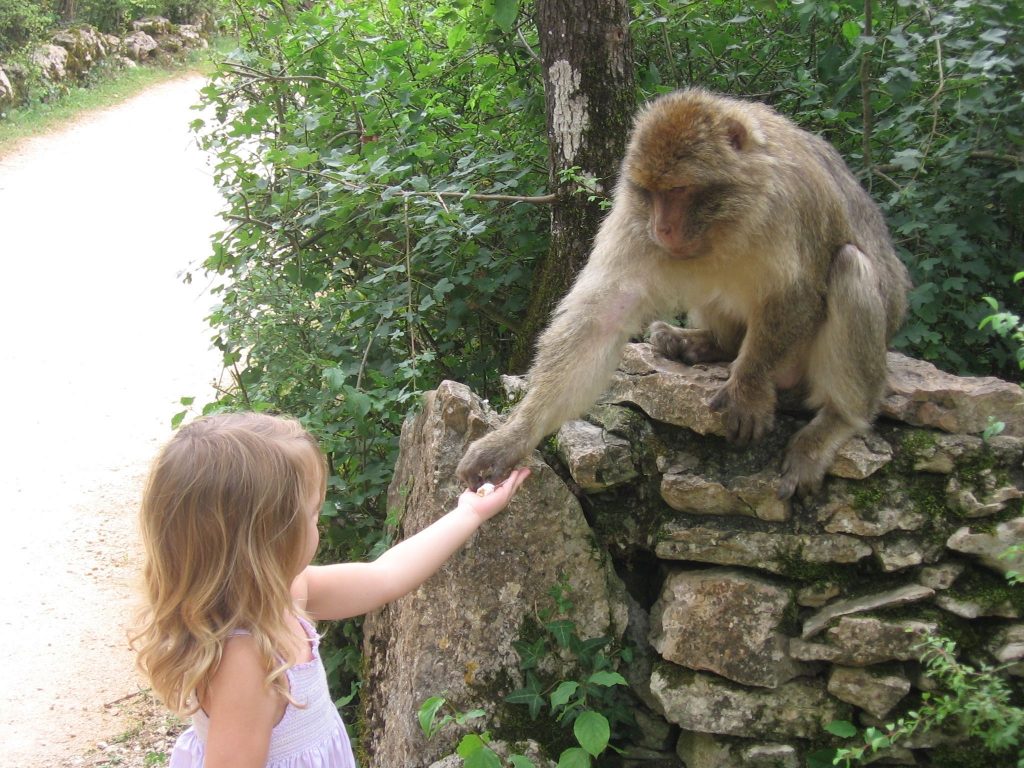 If you visit Bali, make sure you go around Ubud, the center of art and tourism in Bali. This area is in Gianyar Regency and has become a favorite area for many tourists, both domestic and international ones. The signature Bali tourism object in this area is the sacred Monkey Forest. It is where you can find troops of friendly grey macaques while feeling the tranquil ambiance of the greenery. Also, you can pay a visit to Tirta Empul Water Temple and Tegallalang rice terraces located nearby.
Related Product:
Mount Kawi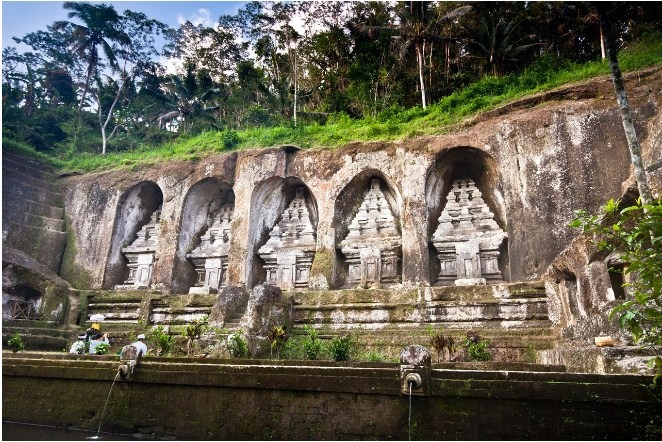 Still in Gianyar Regency, there is the mystical Mount Kawi which you can visit. There, you can observe ten shrines (small candi) at a fertile, grassy river valley in Tampaksiring. Do you know? Legend has it that it was the mighty Kebo Iwa who finger-carved the monuments in honors of Balinese royals. So, feel the ancient, majestic atmosphere as you observe the area! Because it is a holy site, wear sarong upon entering.
Double Six Beach Seminyak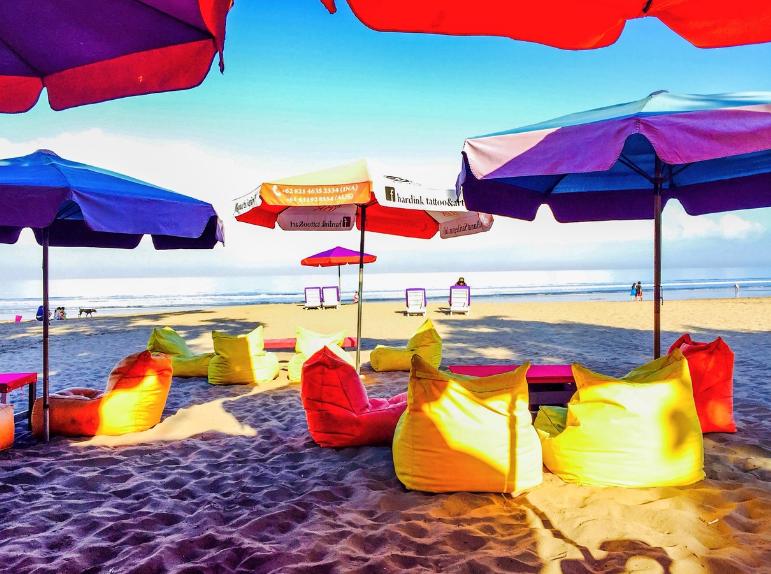 Bali is famous for its tropical beaches with beautiful sunset view. Seminyak is a beach resort area with lots of popular public places in Bali to chill out. Because of that, the beaches in Seminyak become favorite alternatives for the crowded and hectic Kuta Beach. One of those popular beach for sunset-watching and hanging out is Double Six Beach. The colorful, comfy seating at the beachfront is the trademark of this beach.
So, those are our 10 top places to visit in Bali. If you plan to come, please be mindful that Bali is a tropical island which can be pretty hot. So, make sure you pack your sunscreen, sunglasses, hat, and other sun protectors to fully enjoy your stay. Happy holiday, everyone!