6 Top Things To Do in Bali Indonesia
Some people may be confused to consider the best top things to do in Bali Indonesia. Of course, it is because the Island of the Gods has always an interesting side to explore. Natural beauty, culture, and modern tourist attractions, all are here. Maybe you've spent many holidays in Bali. Maybe with family, friends, loved ones, or even alone. As a famous destination in Indonesia, Bali could be the most wonderful destination to spend your time. As in previous years, Bali has always been a favorite destination for travelers.
Whether to be explored or just simply relax. Of course, because Bali has a million of charms. Each person who visits this Island absolutely has different favorite Bali destination place. Well, without further ado, I'll tell you the best things to do in Bali 2018 and here are the lists of six things to do if you visit Bali;
1. Visit the Monkey Forest in Ubud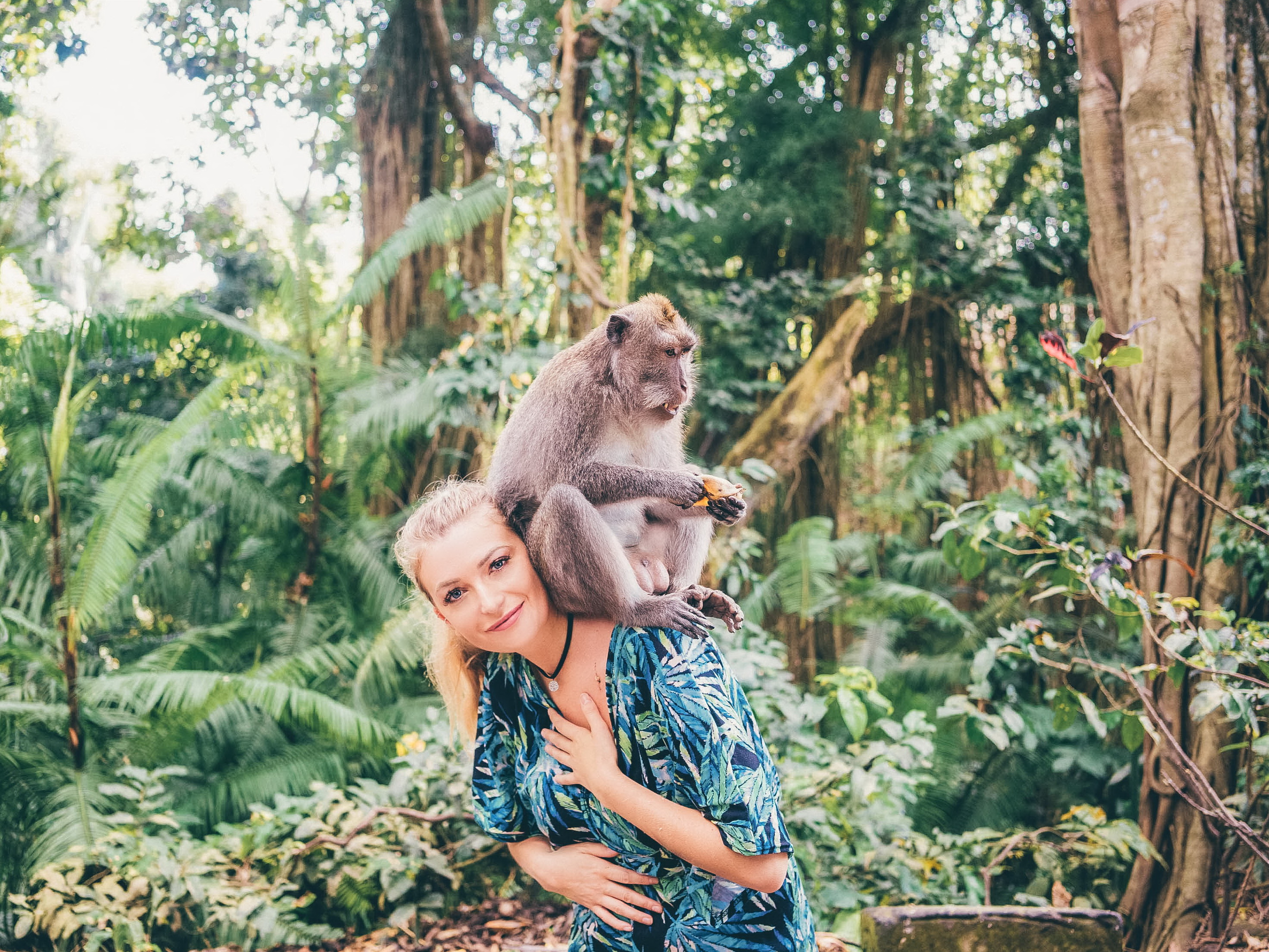 Monkey Forest is a unique destination in Bali and good things to do in Ubud. As the name implies, in this sacred forest, there are hundreds of apes. Every day, the monkeys that are saved and guarded by local people descend to the ground and interact with the tourists there. Here, you'll find a lot of interesting things that will make your holiday goes perfectly. During this time, wild apes always stay away from humans and spend much of their day in trees and the visitors are advised to keep abiding the rules. Although it looks benign, they remain wild sides that could hurt anyone who approaches. You are advised not to force yourself to make two-way interaction.
In addition to interacting with apes, visitors can also visit the holy temple in the forest. There are several temple buildings in this area. First, the monkey's playground. Second, the larger and used as a place of worship by local people. You are only advised to visit a larger temple. For a smaller temple, visitors can simply see it from afar, because some monkeys consider the area to be his territory, so anyone who comes in can be attacked. Anyway, this Monkey forest could be one of the best fun things to do in Bali.
Related Product:
2. Visit Lovina Beach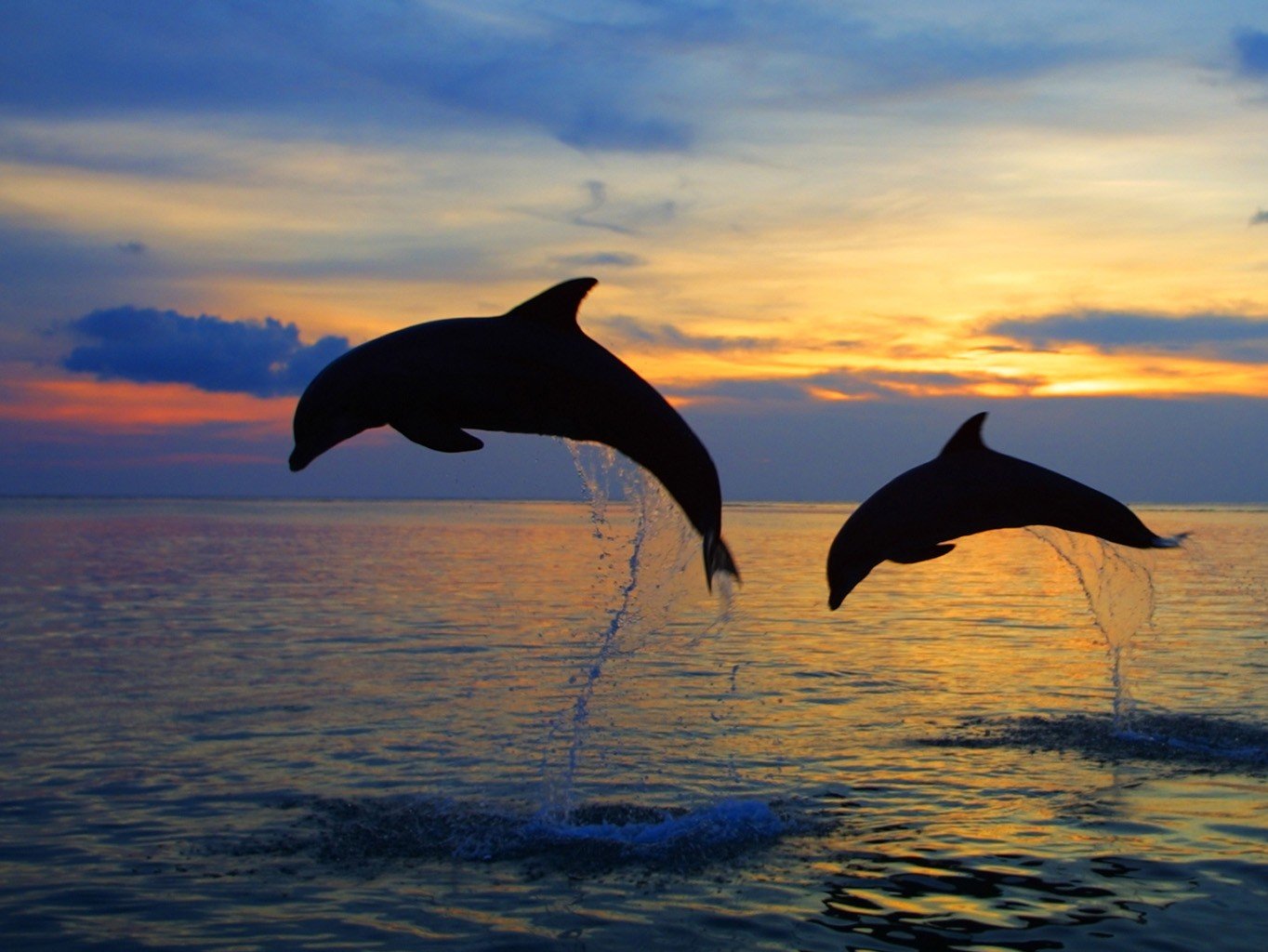 Generally, people come early in the morning to see dolphins play charmingly at Lovina Beach, you can take the advantage of the time to enjoy the beautiful sunrise, which is around 05:30 – 06:00. So, before sailing out to sea, you can relax first in the Lovina Beach to wait for sunrise. Even if you are lucky, there will be dolphins that appear as the sun is rising to the east. Always set up a camera near you so you can photograph the beautiful moments immediately.
Well, you can ask your kids to come along with you, because watching dolphins in Lovina Beach is a kind of good things to do in Bali with kid. Not only presents the dolphin's attraction on the surface of the sea, Lovina Beach also has the underwater beauty that you should see first hand. You can find many coral reefs and colorful fish in it. While the sky is still bright, you should try to snorkel right after watching the dolphins.
Related Product:
3. Visit the Green Bowl Beach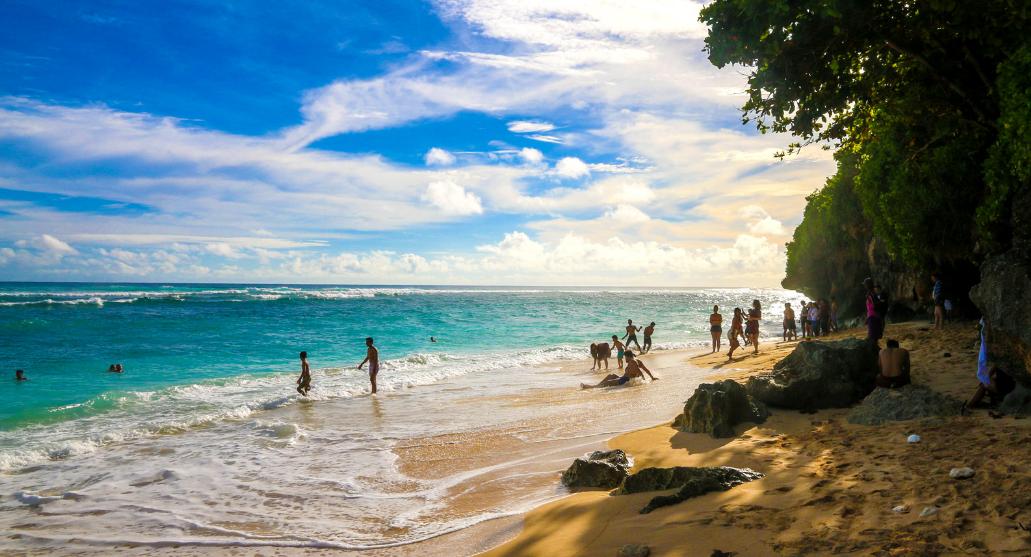 The number of attractions in Bali certainly make you can be satisfied to enjoy the holidays in various ways. One that tourists often do is visit famous beaches in Bali such as Green Bowl Beach. To enjoy the quiet atmosphere, you can come during low season or not in the holiday season. This hidden beach has a sea and cave that blend amazingly. If you are looking for a beach that is not so crowded, then Green Bowl Beach can be the right destination. The very clear sea water with the turquoise color welcomes you whenever you come.
Coupled with clean white sand, you will be satisfied to enjoy the beautiful scenery on this beach. On this beach, you will feel a quiet comfortable atmosphere just like being on a private beach, away from the crowds. Because of its location which is under the Pura Batu Pageh, you have to descend 328 steps to reach the Green Bowl Beach. Therefore, you should prepare the stamina if you want to visit this beach. When you are trying to find the best place to visit in Bali, make sure this beach is included on your list.
4. Visiting Tegal Wangi Beach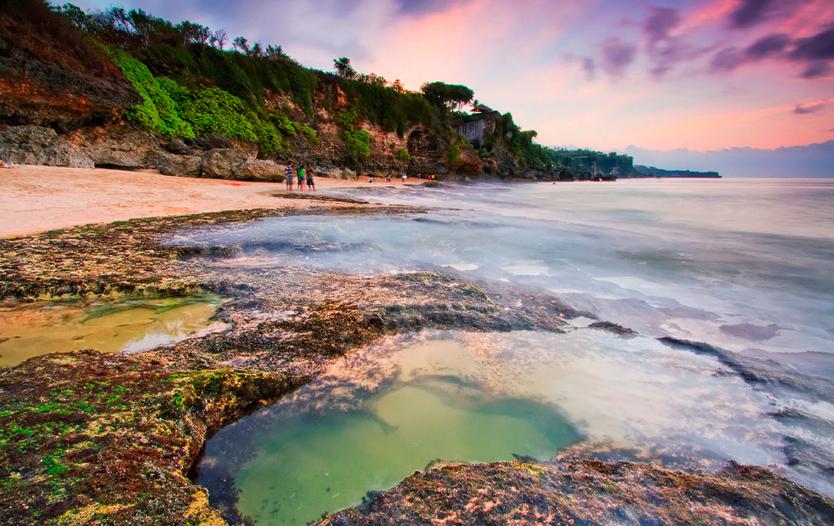 Having clean white sand and turquoise sea water, Tegal Wangi Beach deserves to be included as the must-visit tourist destination in Bali. In addition to being a tourist destination, this beach is also used for the event of Melasti Day. Melasti is a purification ceremony to welcome Nyepi Day (The Day of Silence) by all Hindus in Bali. On this special day, local people will come to perform worship at Tegal Wangi Beach.
In addition to being the center of Melasti activities in Nyepi Day, Tegal Wangi Beach is also often used as a location for pre-wedding photos. This is not apart from the atmosphere of the beach which is very beautiful, thus creating a romantic impression. The beauty of this beach is supported by high coral cliffs all around. Coupled with the waves that break the rocks, it absolutely makes the pre-wedding photos look better and memorable for sure.
5. Visit Padang Padang Beach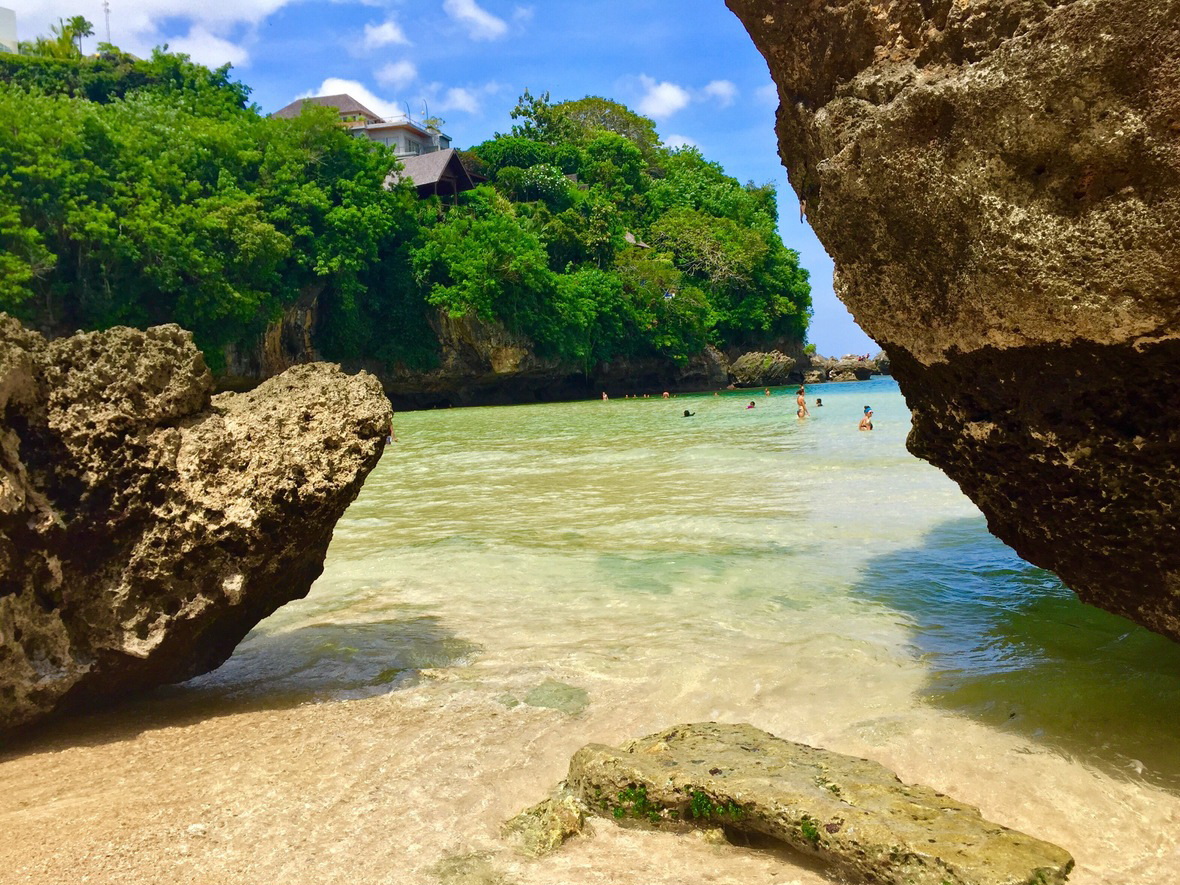 When you come to Padang Padang Beach, you will immediately be welcomed by the large rocks that are scattered around. Padang Padang beach is surrounded by solid rocks, thus adding to the exotic impression on its nature. For water sports enthusiasts, Padang Padang Beach is the perfect destination to come. This beach is also famous for its surfing place. Every year, international surfing competitions are always held on this beach.
As a popular tourist destination in Bali, Padang Padang Beach has an easy access road to reach by various vehicles. Located on Labuan Sait street, Pecatu Village, you can reach the beach for about 15 km from downtown Denpasar.
6. Visit the Double Six Beach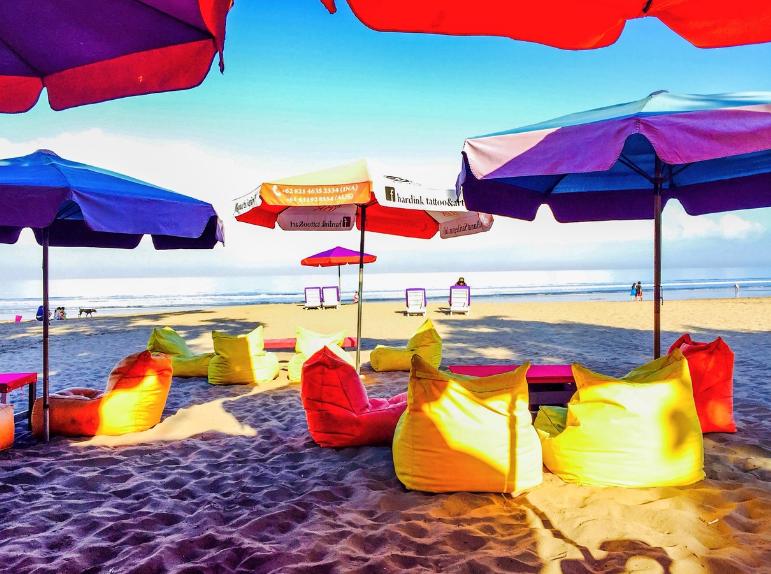 If at Kuta Beach you can just sit and enjoy the twilight with a mat or bamboo chair, on Double Six Beach you can enjoy the beauty of the sunset while sitting with a cushion seat under a colorful umbrella. These brightly colored pillows and umbrella chairs are owned by some unique cafes spread almost along the shore. Every cafe on Double Six Beach offers a variety of snacks. ranging from traditional food such as meatballs to the western menus such as pizza and fries.
The best advice when you visit this cafe is, do not move from the seat before watching the sunset on the Double Six Beach! Talk about the sunset, Bali does have its own beautiful version of the sunset. And Double Six Beach is the right destination for those who want to enjoy the sunset view and looking for the best place in Bali for couples.