6 Best Things to do in Bali Indonesia
Are you trying to find the best things to do in Bali Indonesia? Then you're in the right place. Undeniably, Bali's natural beauty is marvelous thanks to its strategic location between Java and Lombok islands. The majestic of Mount Agung towering all the way from east to the West, with clusters of white sand beaches along with an extraordinarily beautiful sunset, it is often praised by people for its good looks. The charm of Bali does not only lie in the appeal of coastal or natural, but also its friendly citizens with the thick Hindu culture.
In addition, there are also historical sites such as temples with a history of up to hundreds of years and rice fields with subak (irrigation systems), lakes, tropical forests, gorgeous fauna, and others Bali destination place. If you are still confused to determine which places are good to be visited and what are the best things to do in Bali 2018, here are the six things to do if you visit Bali;
1. Traveling to Tanah Lot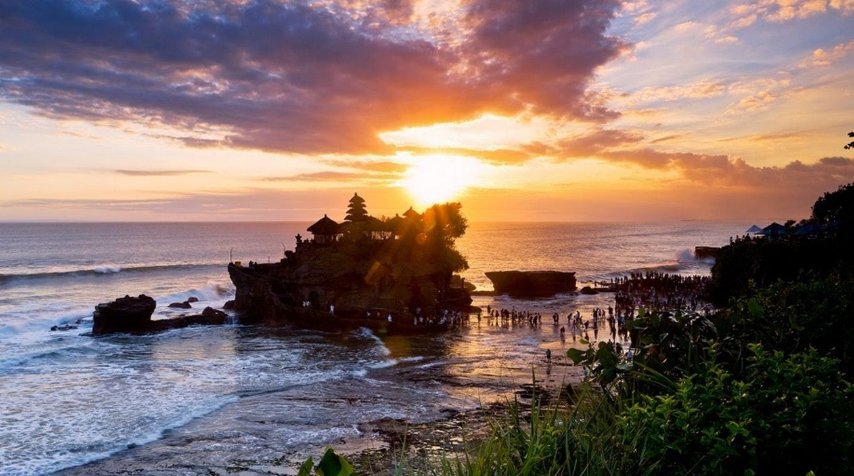 Tanah Lot is a holy place of Hinduism to worship which is located on a large rock. To be able to see the beauty of Pura Luhur Tanah Lot (Tanah Lot Temple), you can walk while the water is receding. However, during the high tide, the road will be covered with water, and it makes Tanah Lot look like a beautiful coral island from a distance. On the top of the "coral island", standing two temples in two different locations.
The first temple known as Pura Luhur Tanah Lot lies on a large clump of rock. The second one or right on the west of the Pura Luhur Tanah Lot, there is Pura Batu Bolong which is located on the cliff. There are also some small caves in Tanah Lot. One of them is the Holy Snake Cave that holds the holy snakes that are believed to be the guardian of the temple.
Right in front of the Holy Snake Cave, there is a Holy Water Cave that flows springs coming from the middle of the sea. Tanah Lot not only has two temples. In addition to the Pura Luhur Tanah Lot and Pura Batu Bolong, there are also some other sacred temples located around this attraction, there are; Jero Kandang Temple, Enjung Galuh Temple, Penataran Temple, Beji Temple, Pekedungan Temple, and Penyawang Temple. Besides, Tanah Lot is the best place in Bali for couples because it is one of the best locations to watch the sunset with your loved ones. If you want to see the beauty of golden sunset here, come around at 17:00. This time is considered as the best time to enjoy the sunset.
Related Product:
2. Traveling to GWK (Garuda Wisnu Kencana)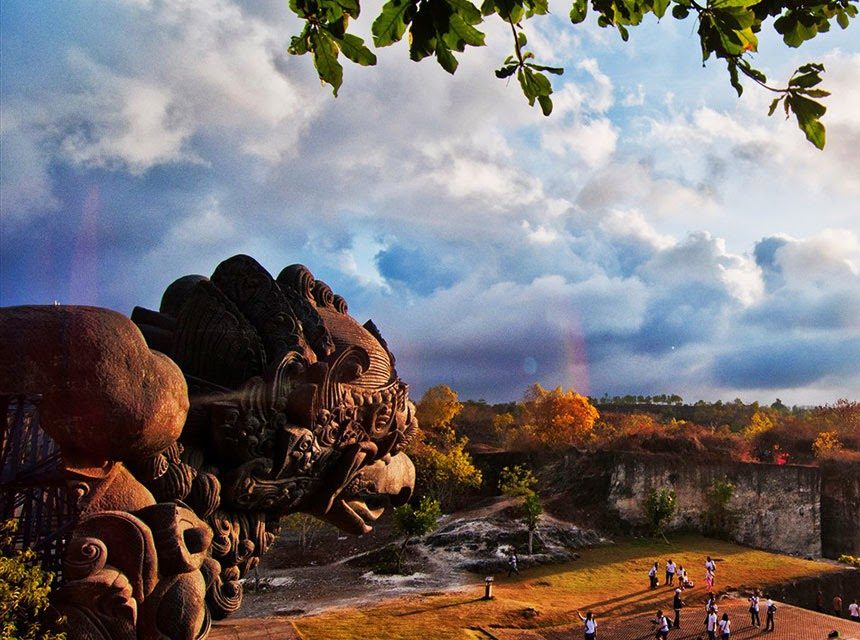 The must-see attraction when you visit Garuda Wisnu Kencana is the statue of Lord Vishnu. This 20-meter-high statue can be found at the Plaza Vishnu. In addition, there is also a statue of Garuda as high as 18 meters placed temporarily in Plaza Garuda. In GWK, you are not just looking at statues and taking pictures. GWK also called a cultural park that allows you to see the various cultural attractions. Some performances are usually held in an outdoor area called Street Theater.
In addition, there is amphitheater which is a place of dance performances and typical arts such as kecak dance, barong dance, and rangda dance, to performances of traditional and modern music. GWK also has a variety of outdoor activities in the open-air area. You can come to Lotus Pond to try flying fox. In addition, you can also try marine bridge or do an exciting adventure using ATV. Anyway, GWK is a safe place to be visited and find the things to do in Bali with kid.
Related Product:
3. Visit the Bias Tugel Beach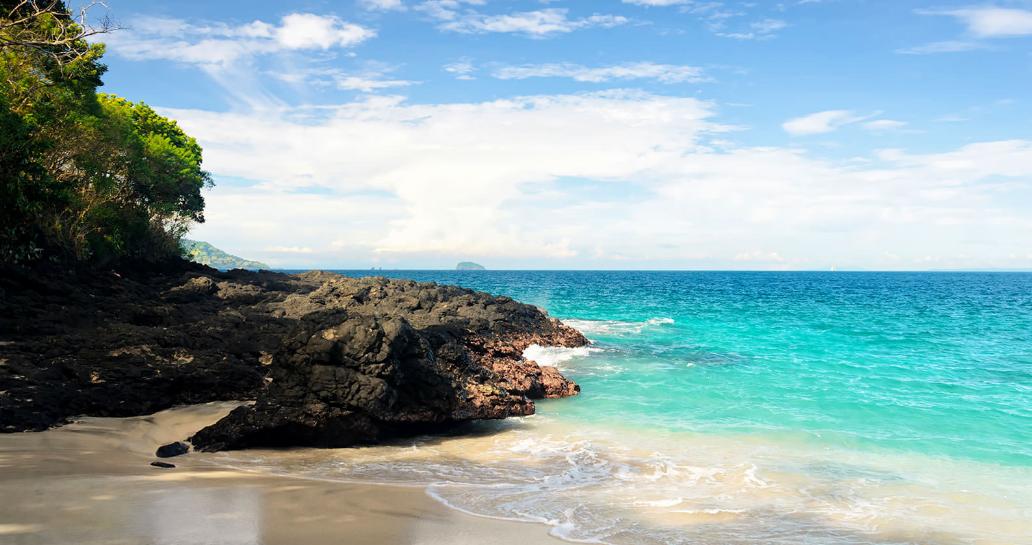 Bias Tugel Beach is located not far from the port of Padang Bai in Karangasem regency. In this beach, you can see the ships crossing from Bali to Lombok or vice versa. The beach is about 700 meters from the entrance of Padang Bai harbor. It only takes about 10 minutes by foot to get to the harbor entrance. However, that does not mean the entrance to the Bias Tugel Beach is easy to pass. You have to pass the uphill road and split a small hill to reach this very clean beach. You can see a unique view from the top of the hill: a blend of white sandy beaches, waving palms, and the blue sea.
Bias Tugel beach will be able to make you amazed chuckle after seeing how beautiful this beach, the white and soft sands with a good wave and clean blue water are right in front of your eyes. Anyway, the place is hidden, and the atmosphere is calmer than the Kuta beach or Tanjung Benoa. A blend of beauty and the atmosphere, able to make you fall asleep, remove all the fatigue and refresh your mind. Finally, visit Bias Tugel beach is a kind of fun things to do in Bali.
4. Visit the Green Bowl Beach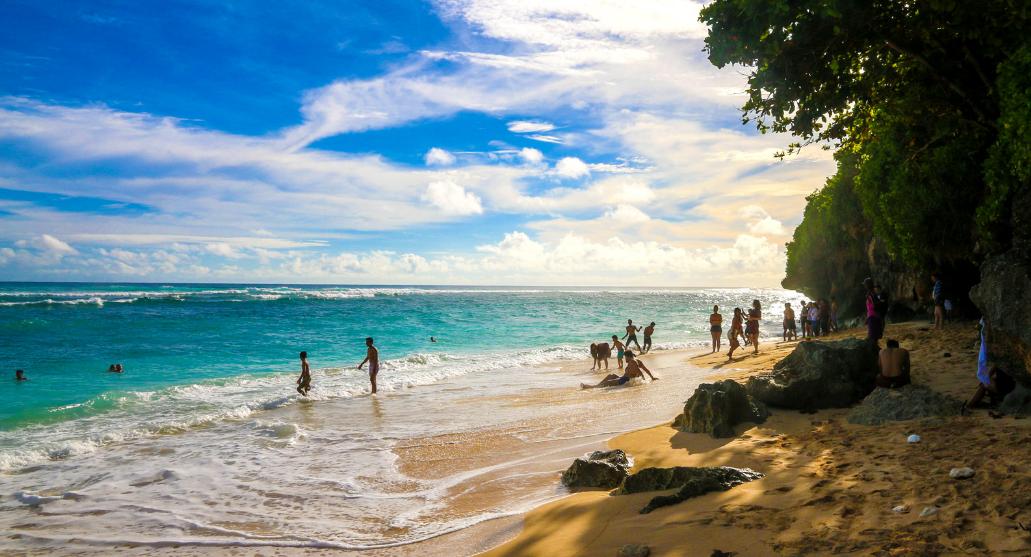 To enjoy the clean and white sand beaches in Green Bowl Beach you have to climb down 330 steps. It sounds quite challenging, isn't it? This place does not seem right for you who don't want to walk. If you think you are not strong enough to walk a quite long distance, you should find the other beaches. But, you will lose a really good view and experience in Green Bowl Beach, even you can also take some photographs of some rocks that look like a natural jacuzzi.
If you want to go here, make sure you use a rental or a private vehicle because it is rather difficult to get a public transportation in Green Bowl. If you want to swim, you should be careful because the beach is more dominant with the reefs, just like most beaches in South Kuta. Because the place is hidden and also not much visited by people, not surprisingly, if tourists included the Green Bowl Beach in the best place to visit in Bali.
5. Learn About Hospitality From Local People in Bali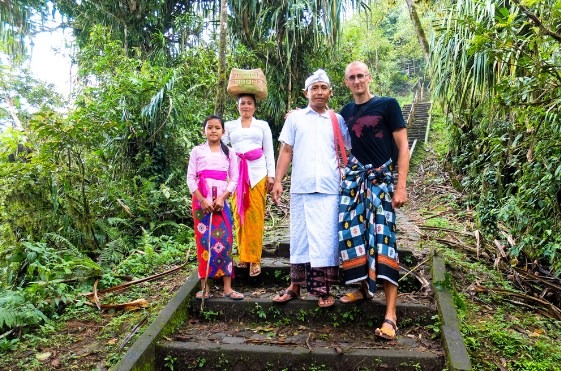 If you want to find the things to do in Ubud, so this one is a good example for you. The hospitality of Balinese people is making many tourists want to come here again and again. It is not surprising that you can easily find the smile of local people when you are on vacation there. Warm greeting and sincere smile are what makes people feel always at home while on Bali island.
If you walk in Bali then do not be surprised if along the way there will always people who greet you friendly. Tourism seems to have merged with the blood of the Balinese people, so they will not hesitate to provide the best service they have. Amidst the openness and acceptance of the Balinese people in all the changes, it did not make them leave the cultural values of their ancestral heritage. In contrast, the religious and cultural rituals merge with tourism. In fact, Bali does not lose its identity.
Related Product:
6. Visit the Uluwatu Beach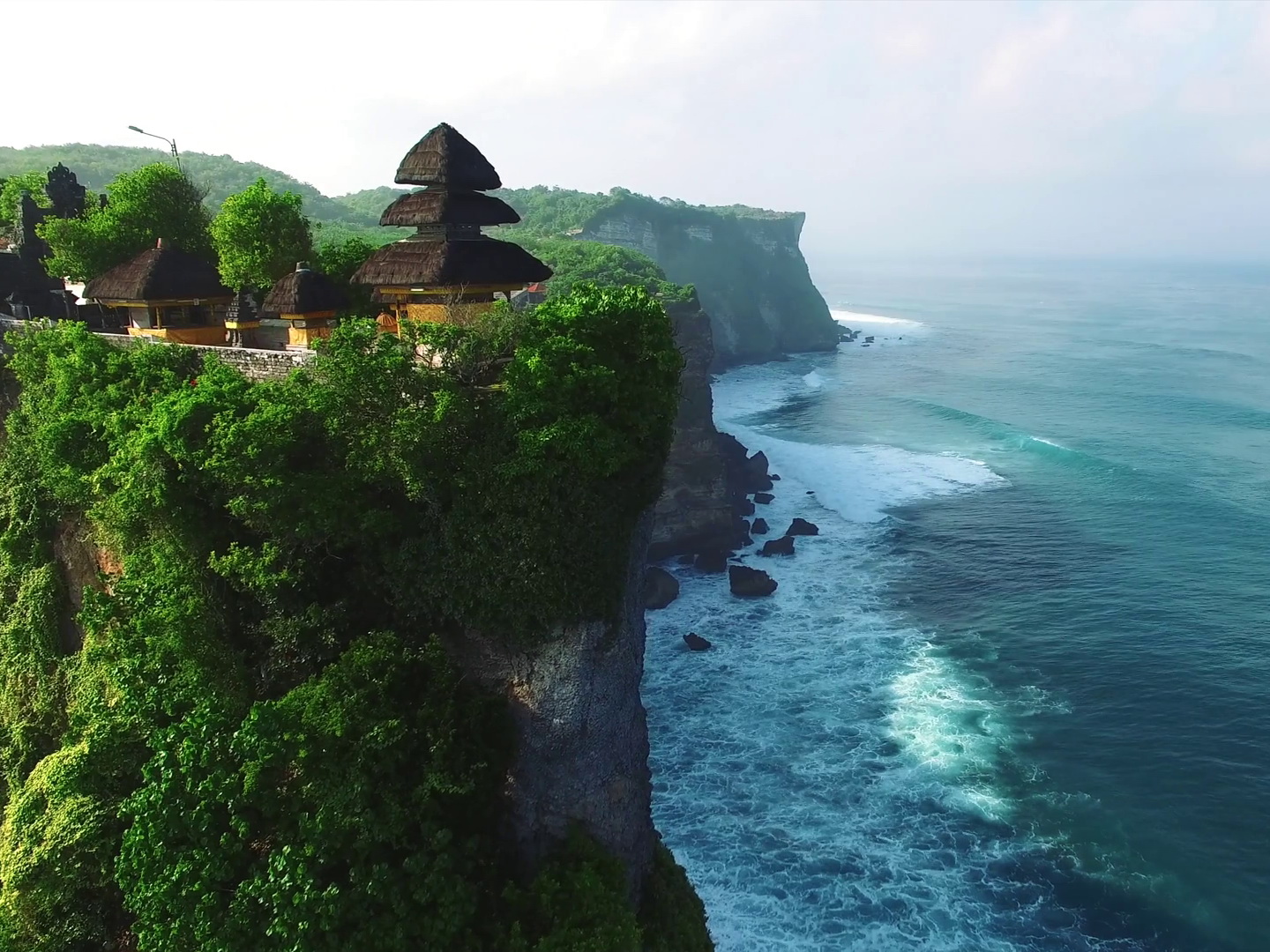 One of the best tourist attractions in Bali that can be used as a place to enjoy the sunset is Uluwatu Beach. Moreover, you can see the sunset from a cliff directly opposite the sea. Uluwatu Beach is very close to several resorts and hotels. This beach has a high coral cliff, white sand, and clean water. To go down the beach you have to be careful because sometimes the road is a little slippery because of the pebbles. Uluwatu Beach is also suitable for the surfers because it has high waves and a very beautiful cliff-tops if seen from the sea. Interestingly Uluwatu Beach flanked by two cliffs that seemed to be inside a gate of the door.
Related Product: