First Traveller Guide: Top 10 Things to Do in Bali Indonesia
For first traveller, travelling to the new place is a bit difficult without some guides. Yet, there are top 10 things to do in Bali Indonesia for the first traveller. This guide list will help you to choose the very best destinations among the best places in Bali. Here we are traveller, the top things to do in Bali Indonesia:
1. Kuta Beach, A Must Not Ignore Place in Bali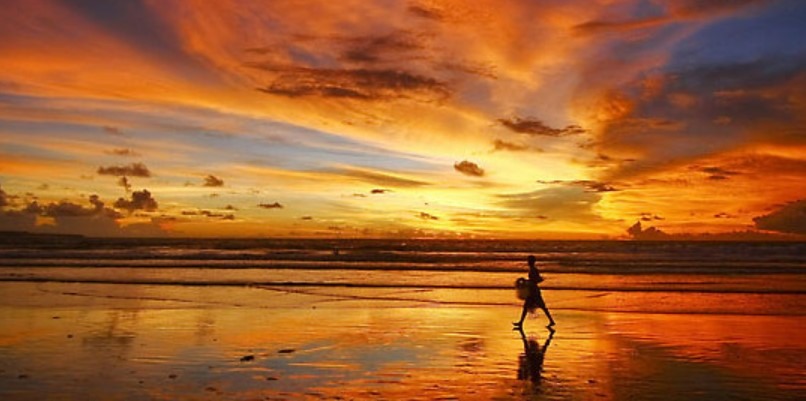 Bali Island is surrounding with beautiful ocean and as the result, Bali is gifted with many beautiful beaches. One of them is Kuta Beach. Kuta Beach is well-known of its beautiful drawing-like scenery and water sports. Tourist are able to come over to enjoy the beach whenever they want. How can it possible? Kuta Beach is free pass place as the result, Kuta Beach is always full of tourists. Many people visit this place mostly at the sunset time. They want to capture the beauty of twilight scenery in tropical beach. This could be the starting point of your fun things to do in Bali.
2. Be Sentimental in Tanah Lot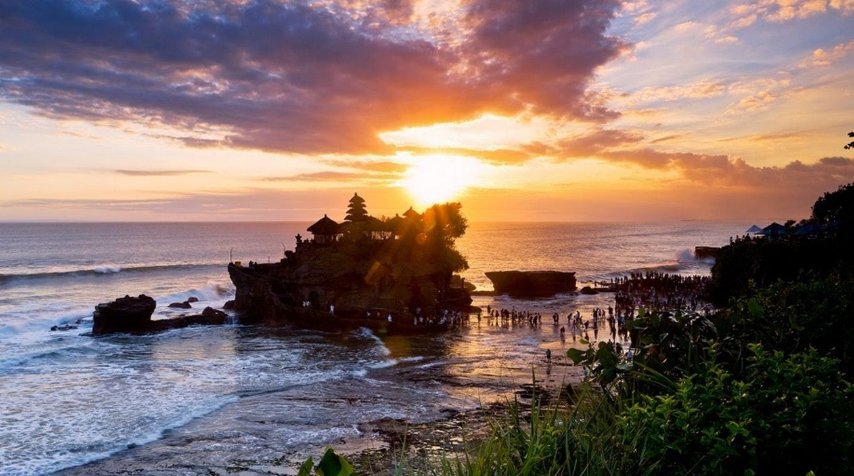 Besides Kuta Beach, Tanah Lot is the best place to visit in Bali to enjoy the beach view. Tanah Lot has its own unique yet beautiful side that makes it different from others places. The Hinduism temple was built in the top of a huge rock near the sea. Compared with sunset view in Kuta Beach, Tanah Lot's sunset gives different perspective view. If Kuta Beach offers clean beach sunset, Tanah Lot shows a majestic sunset view with backlighted temple and orange color sky. Tons of tourists want to capture this great scenery and post it on their social media, together with meaningful quotes. Great featured right?
Related Product
3. Watch Another Side of Bali in Mount Batur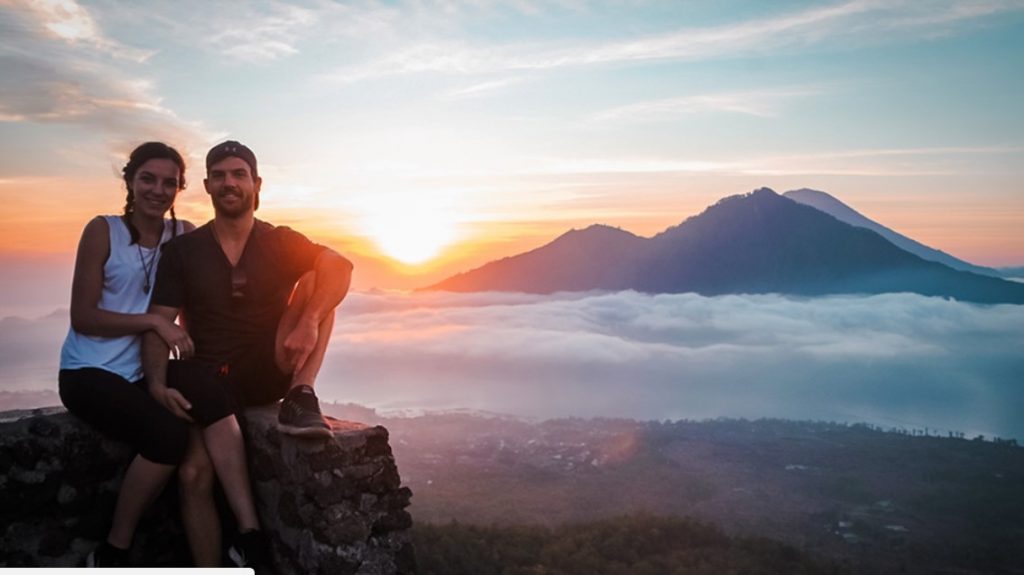 If you think that beaches are the only destinations you will get in Bali, you are wrong! Bali has complete nature destination to be explored. Tourists can From beaches, landscape and mountain. To enjoy the great view of the mountain, you can come to Mount Batur. This place is famous with the Mount Batur Sunrise Tracking. You can count down the time when the sun is rising in the top of mount Batur. When the sun light is slowly shinning you can enjoy the majestic mountain views together with the gentle morning breeze. You need to wake up earlier than usual in order to meet the sunrise. A bit annoying but it cannot be compared with the great scenery that you will see in here.
Related Product
4. See Bunches of Balinese Long-Tailed Monkeys in Monkey Forest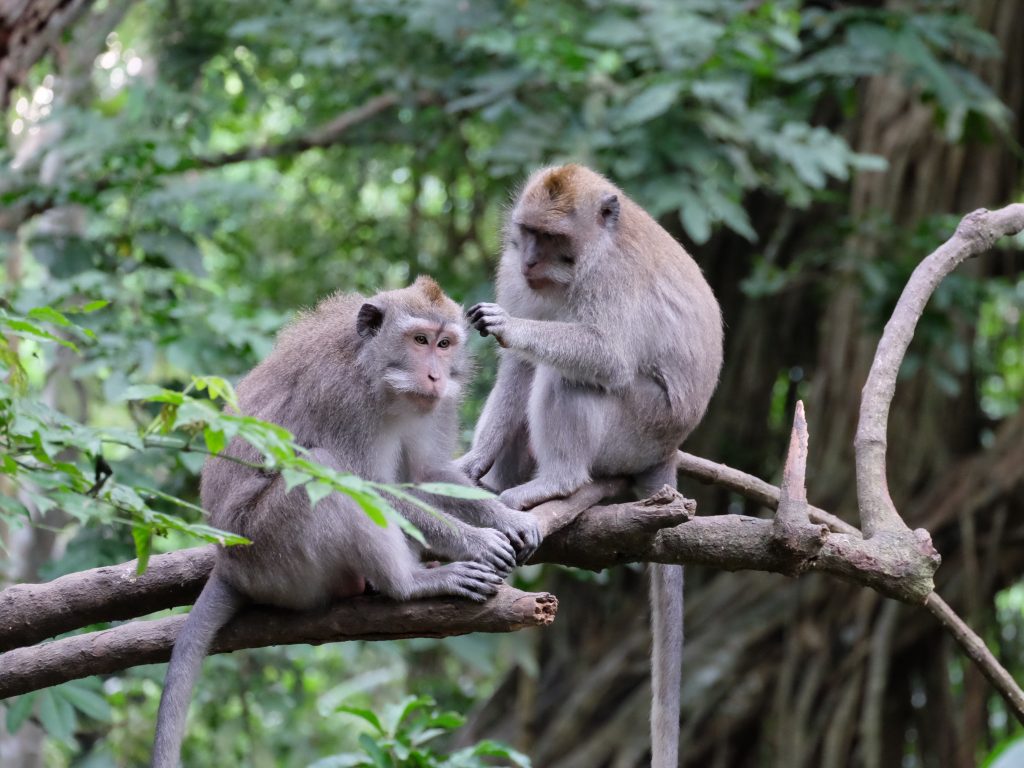 Monkey Forest Ubud is Bali destination place to see many of free yet tame monkeys. This place is a sanctuary place where Balinese long-tailed monkeys live in peace and protection. Visitors are not allowed to feed the monkeys with peanuts or biscuits because they have been given many nutritious fruits by the forest management. Even though the monkeys are quite tame, just in case they want to play with you and steal your belongings, you should take care of your things carefully.
Related Product
5. Visit Bali Safari and Marine Park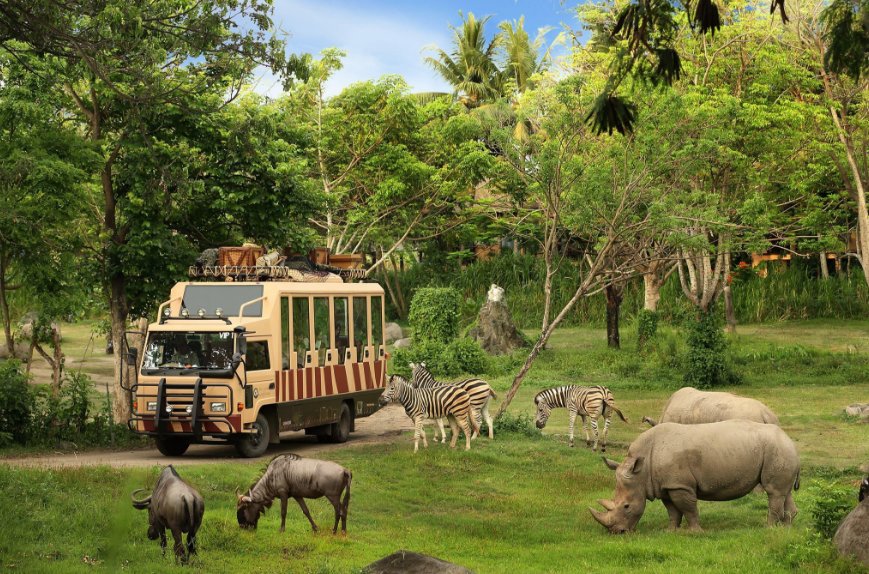 Bali Safari and Marine Park is designed for many ages. Both kids and adults are able to enjoy. For family traveller, you can visit this place as one of your things to do with kid in Bali. Go and gain experiences with the wildlife and see many rare animals in here. If Amazon is too far for you to visit, in Bali Safari and Marine Park you are able to see piranhas and even feed them! Watch your fingers kiddo!
Related Product
6. Say Yes for Shopping in Ubud market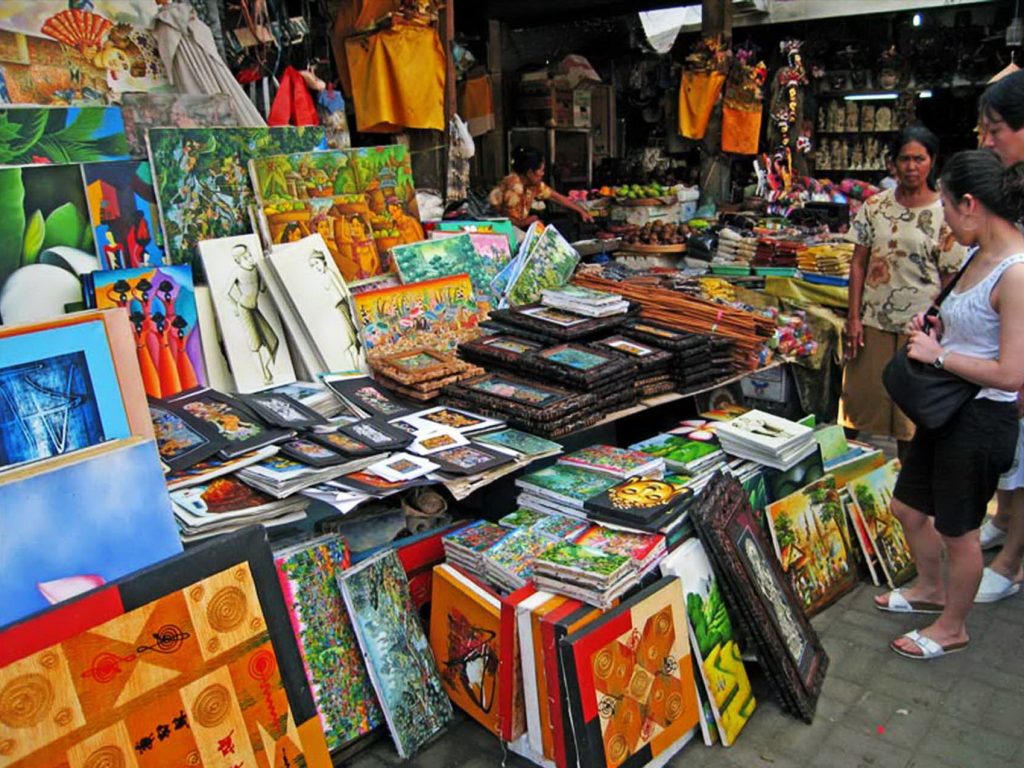 Calling up for all shopaholics, Ubud Market is waiting for you to be visited! For all ethnic and cultural lovers as well as the shopaholics, this place is like paradise. Both traditional and modern-ethnic souvenirs can be found all over this place. For the advice, you need to hire a local guide if you visit this place. Local guide will help you to bargain whenever you want to buy some souvenirs in Ubud Market
Those are the best six things to do if you visit Bali. Hey, how about the rest?! Easy pal, we have listed them as well. Let's keep reading.
7. Heal Your Soul in Besakih Temple

Do you have some plan for curing your soul in this 2018? There are tons of things to do in Bali for healing your spiritual and mind. Almost every part of Bali has its beautiful temples and they offer different kinds of spiritual services. If you find some difficulty to choose one among so many healing place options, you can try to visit Besakih Temple. This Hindu temple will welcome you with holy and calm atmosphere once you enter the temple. For broken hearted and soul travellers who are looking for healing place, Besakih temple will be on your list of things to do in Bali 2018. Have a great healing time buddy.
8. Find Lots of Tasty Fish Cuisines in Jimbaran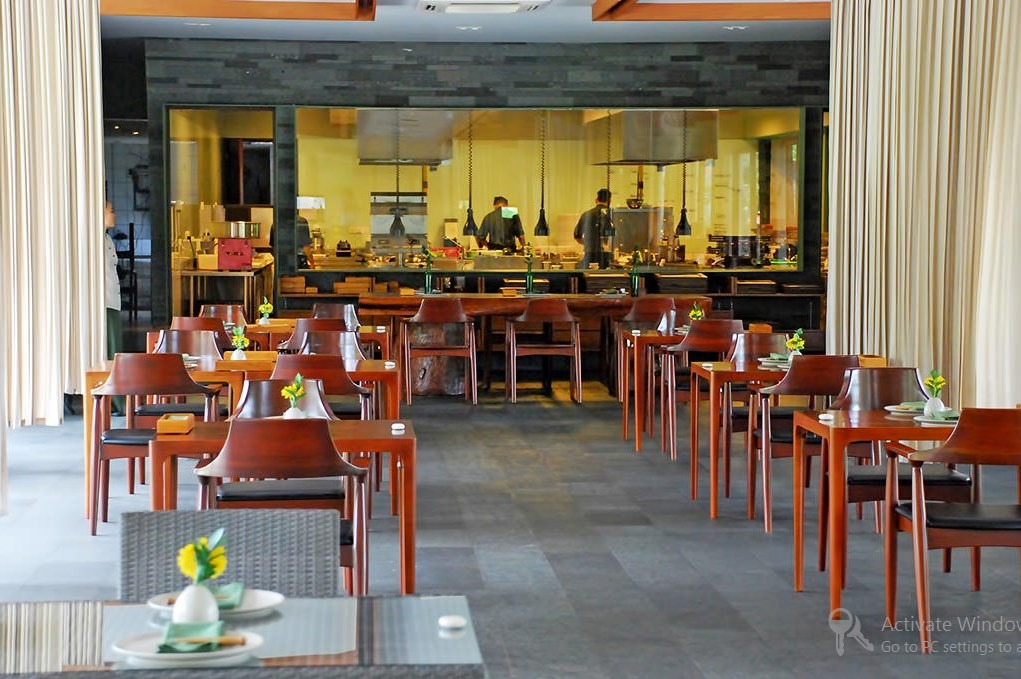 Together with Kuta Beach and Tanah Lot, Jimbaran offers beautiful beach. Previously, Jimbaran was a tiny fishing village. As the time passed by, Jimbaran grows into a beautiful place. A lot of tourists refuse to miss this place when they visit Bali. The food traveller will definitely satisfy with the fresh fish and seafood cuisine in this place. Many restaurants in Jimbaran offers food made from fish and seafood, but to make it easy, you can go to Cuca restaurant. Cuca restaurant is only 150 meters far from Jimbaran Beach. This place will serve you many kinds of fish and seafood dishes. Have a feast people!
9. The Heart of Culture, Ubud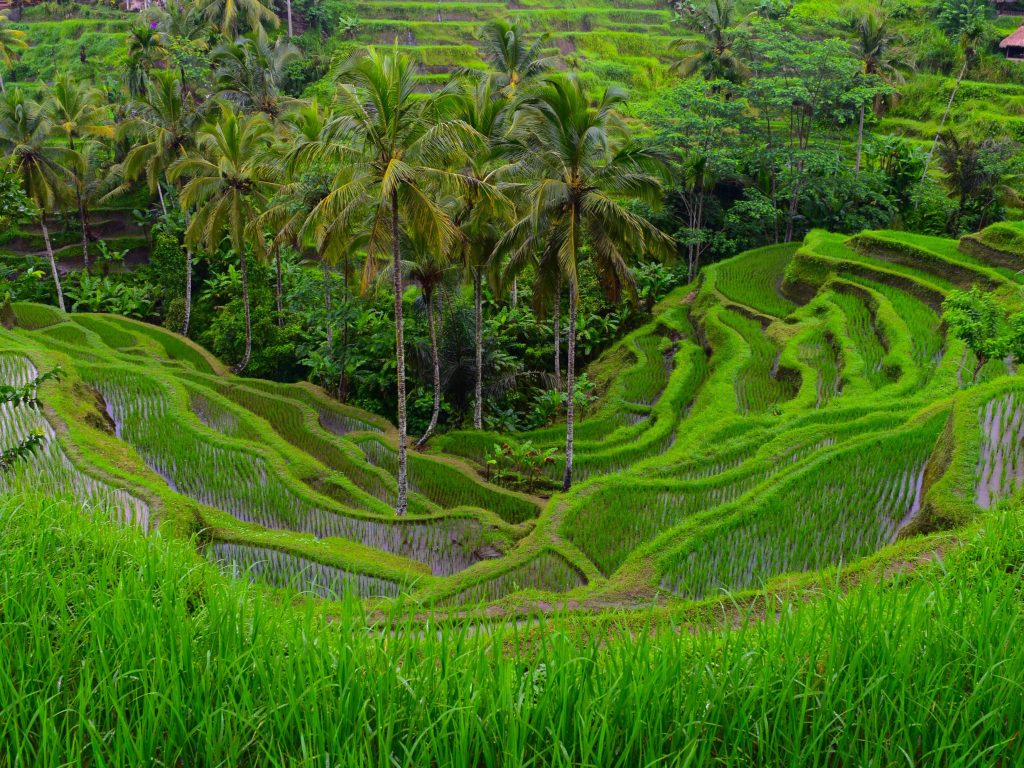 There are so many things to do in Ubud for first travellers. The charming atmosphere of this place makes people want to visit over and over again. People said that Ubud is the cultural place and you can feel the Hinduism atmosphere is strongly spreading in here. You can find the balance harmony of rich culture and humble tradition in Tegalalang Rice Terraces. This rice terraces has been passed down for many decades, yet they still show their beauty. The best time to visit Tegalalang is when all the rice fields are green in color. They look like a huge green blanket, very satisfying!
Related Product
10. Unique Romantic Dinner in Pirate Dinner Cruise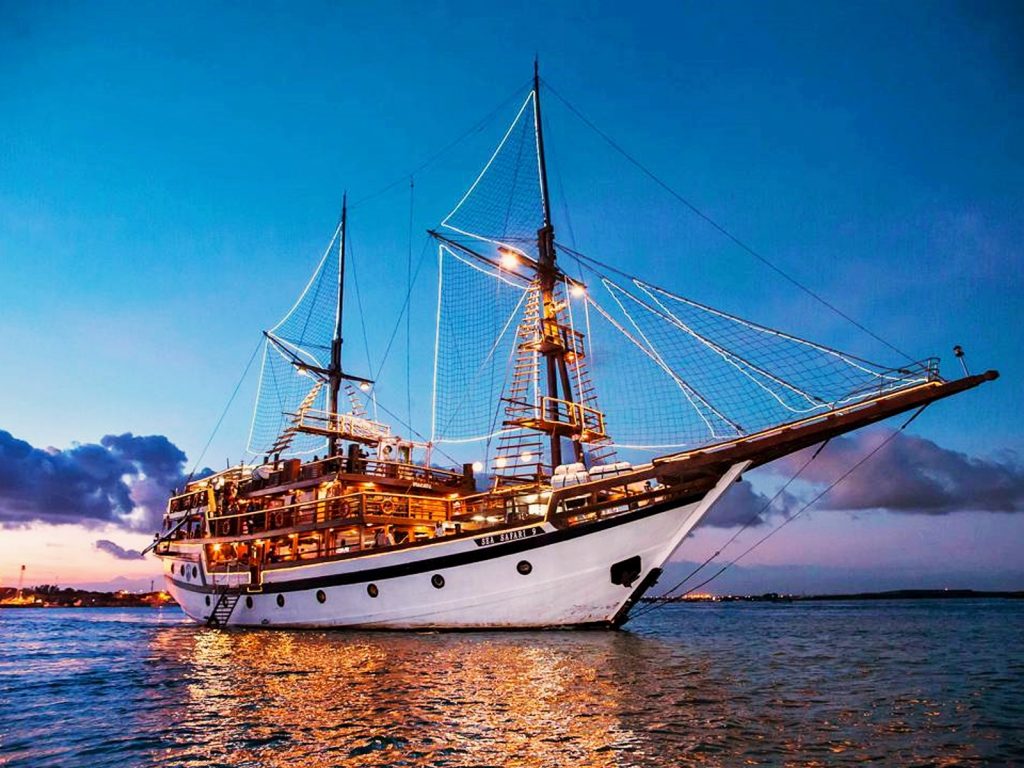 Romantic dinner in Bali is one of the reasons why people come to this Island of The Gods. Due to many of couples love unique atmosphere, Bali offers various places with various style for couples. You can book a table for two in Pirate Dinner Cruise, the best unique place in Bali for couples. In this place you can get what you are looking for, a unique and romantic dinner. Spend your adorable moment with your lover and feel the unique atmosphere on your dating time. All the decorations and restaurant crews are wearing pirate theme. Use your own creative imagination and imagine your partner and yourself as the part of pirate movie. Capture it with your camera or smartphone and make your friends jealous.
Related Product