What comes to your mind when you hear of Ubud Market? The first thing that pops up in your head must be the renowned Ubud Art Market. Before making your way to get to this shopping center, let's talk about more basic things about Ubud. First off, please note that shopping is not the specialty of this cultural and artistic heart of Bali. There aren't many high-end stores selling famous local and international brands as you can find a lot in Kuta, Legian, and Seminyak. However, you can rest assured as there are definitely piles of exciting things to do in Ubud that you can add to your bucket list.
Read also:
In any cases, however, shopping has become essential for every trip to everywhere. If you have decided Ubud as your next travel destination, you don't need to worry. Ubud is a place where you can find stores selling good quality products from local artists and dedicated craftsmen. Ubud Market (or Pasar Ubud in Indonesian) is the best place to shop for unique Balinese souvenirs for your family, friends, and yourself. Here are some points that you must know about Ubud Market:
Ubud Art Market and Where to Find It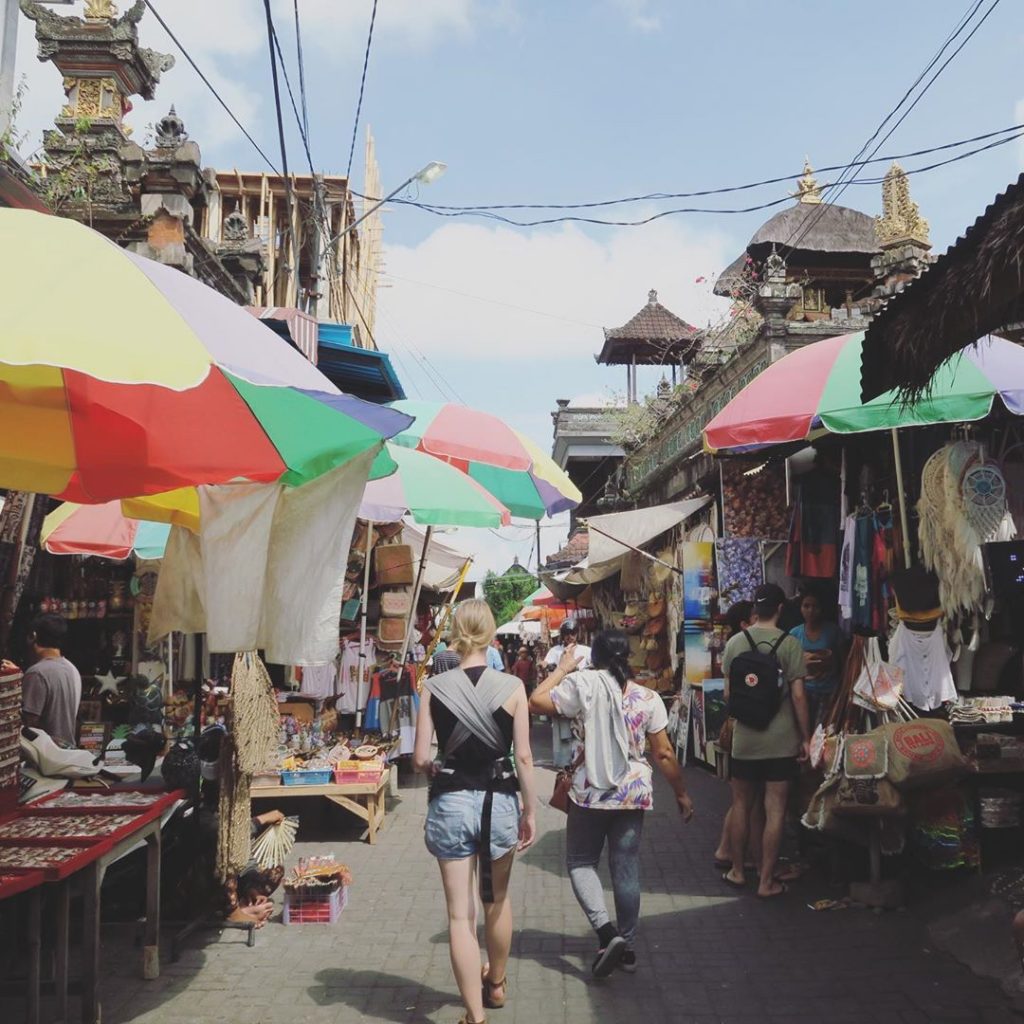 You can also call Ubud Art Market as Central Ubud Market due to its location, that is, in the heart of Ubud. This lively market is just across from Ubud Palace (officially Puri Saren Agung), in Jalan Raya Ubud. These two tourism spots, together with Ubud Monkey Forest, are must-have in any Ubud day tour packages. Most sellers in Ubud Market tend to pester and persuade prospective buyers (like you) to buy their products, and will usually keep you engaged in the 'bargain' with them. Ubud Market is also very close to Jalan Monkey Forest where you can find some boutiques to shop more peacefully (but the products can be twice more expensive).
The Central Ubud Market, Where to Catch a Glimpse of Balinese Local Life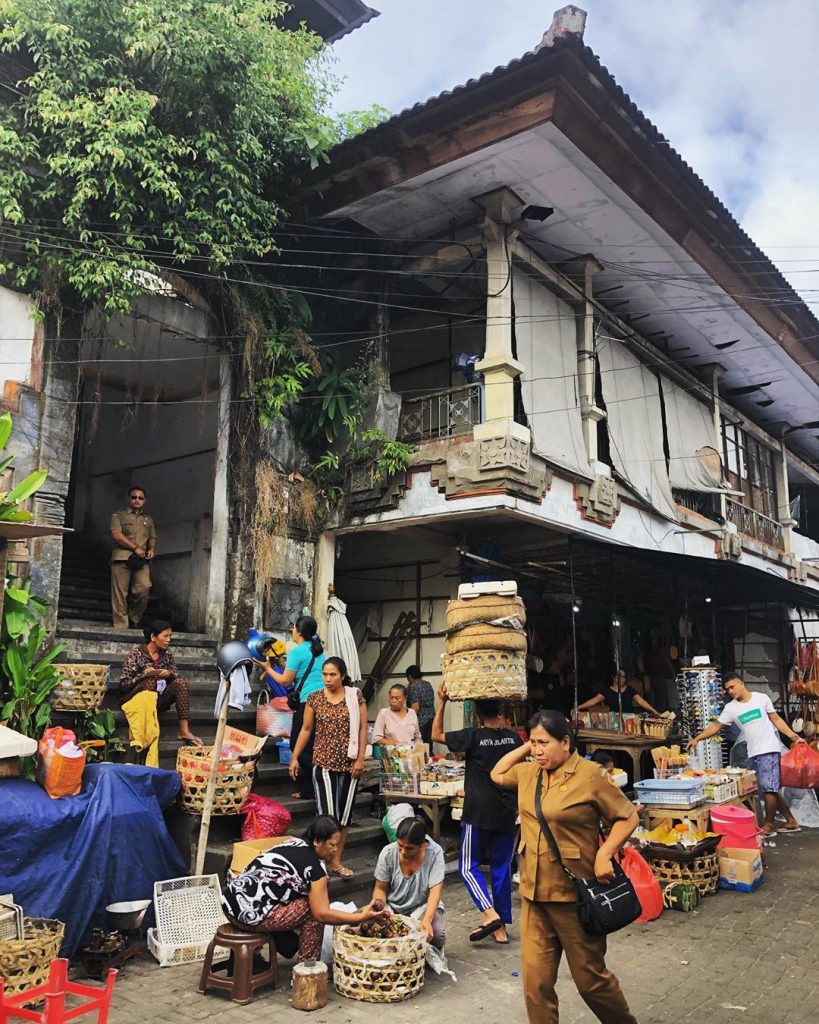 In every town in all country, market (especially the traditional ones) is where you can get closer to the local life. Market is the place for locals to shop for their daily needs. In Ubud too, you as tourist can get to know more about Balinese traditional local life in Ubud Market. For your information, the actual Ubud Art Market is focused in the western part of the market. While the eastern part of it is more to traditional market than art one. This traditional market is actually where you can blend with the locals and see what life is in the unique town of Ubud. When you stroll around the market, you can get the chance to kindly interact with the locals.
The traditional Ubud Market opens earlier than the art market here. Central Ubud Market starts its day at 4 AM Bali Time. The sellers are mostly aged women. If you come earlier to this part of Ubud Market, you will find a lot of sellers sitting on the ground selling offerings. Busier Ubud locals who can't find the time to prepare for their offerings can head to this market to buy what they need. Besides offerings, there are also some merchants peddling fruits, food, drink, and local snacks. So, you might as well experience having a special breakfast or snack time in this market.
The Best Time to Shop at Ubud Market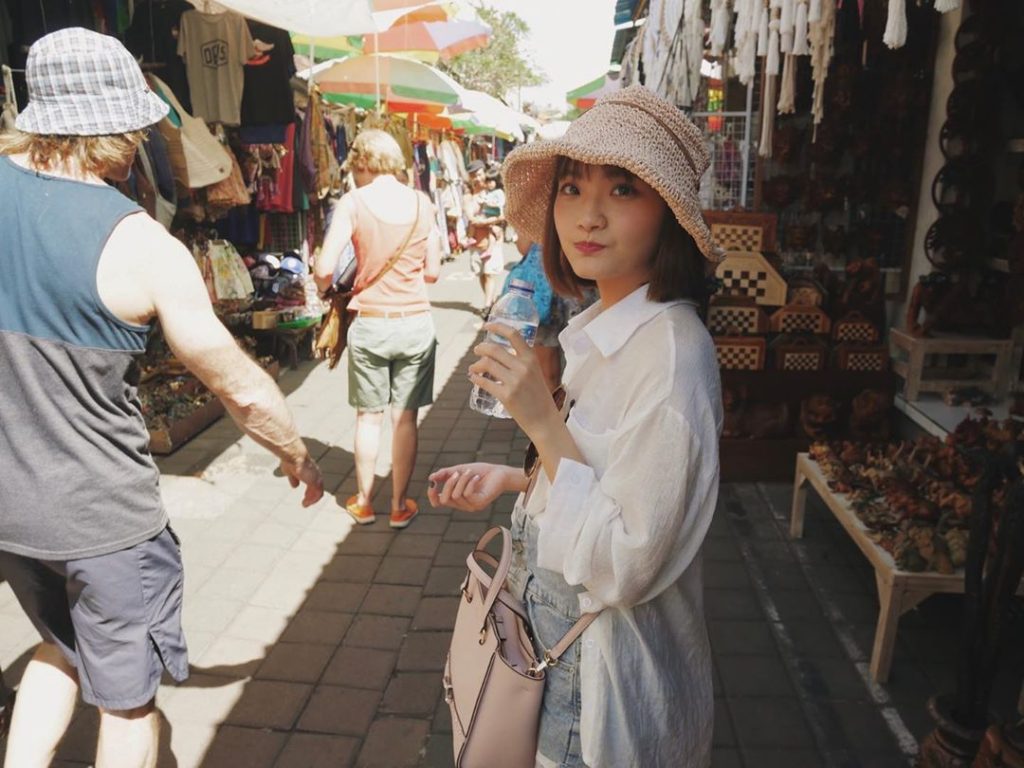 As mentioned earlier above, Ubud Market usually starts opening for business by 4 AM. Whereas the stalls in Ubud Art Market starts to open at 8 AM. While buses carrying tourists from outside the town may start to arrive at around 10 AM or after midday, it is better to start earlier than any 'common' tourists. Since you may spend one or two hours to explore the whole area of the market, we recommend you to come just right after its opening hour. if you arrive early in the morning, of course. the market will definitely be less crowded. But, there are more than that one reason as to why you need to go early.
There is something called 'morning price' in Balinese markets. Usually, the sellers will give cheaper price in the morning, especially if you are their first customer. If it is your first time going to traditional market in Bali (or Indonesia), you might witness something special. After receiving their first money of the day, the sellers will usually tap it all over the store or to the other products as a sign to bring good luck for their business.
What You Can Find in Ubud Art Market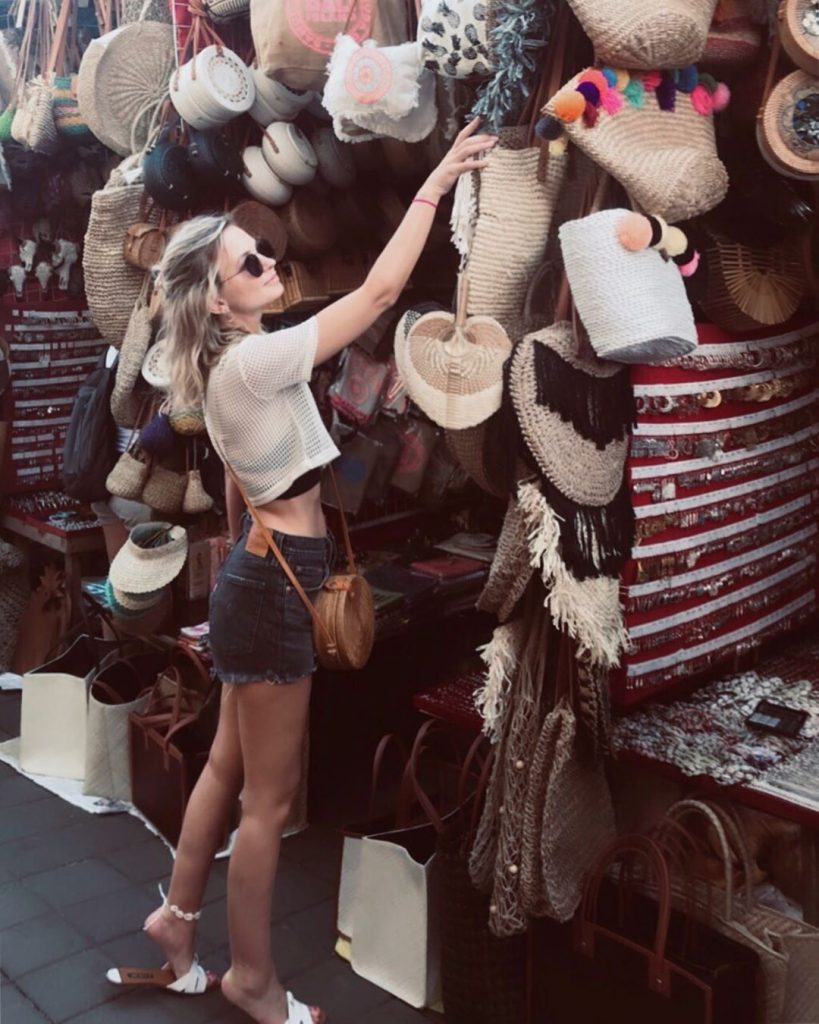 As an art market, you will find various kinds of artistic and quirky products all over the market. Bamboo-woven storage boxes and basket bags, Batik clothes, sarongs, straw hats, and accessories as well as unique knick-knacks are what's visible in many of the stalls here. Of course, you can shop for some artworks that you can bring back to your country as souvenirs. Ubud Market is where you can find and make purchases of the works of dedicated artists. Fine paintings, masks, sculptures, carvings, silver and gold jewelries, are the specialties of the local artists around Ubud.
Before You Go…
Just like the old proverb, "When in Rome, do as the Romans do". This is also applicable when you visit traditional market in Bali. So, before you head to Ubud Market, it is important to know the customs and habits of the people in this area. You have known that the sellers in Ubud Art Market may turn to be quite persistence and aggressive. Prepare yourself well for this so you won't end up buying stuffs you don't need just because the sellers persuade you to. In addition, bargaining skill is critical when you shop in traditional market like Ubud Market. When you bargain, you can start with 50% discount to the quoted price. Bali Shopping Tips: Just keep in mind to always be polite and well-behaved when you bargain.
Blend with the Locals in Ubud Night Market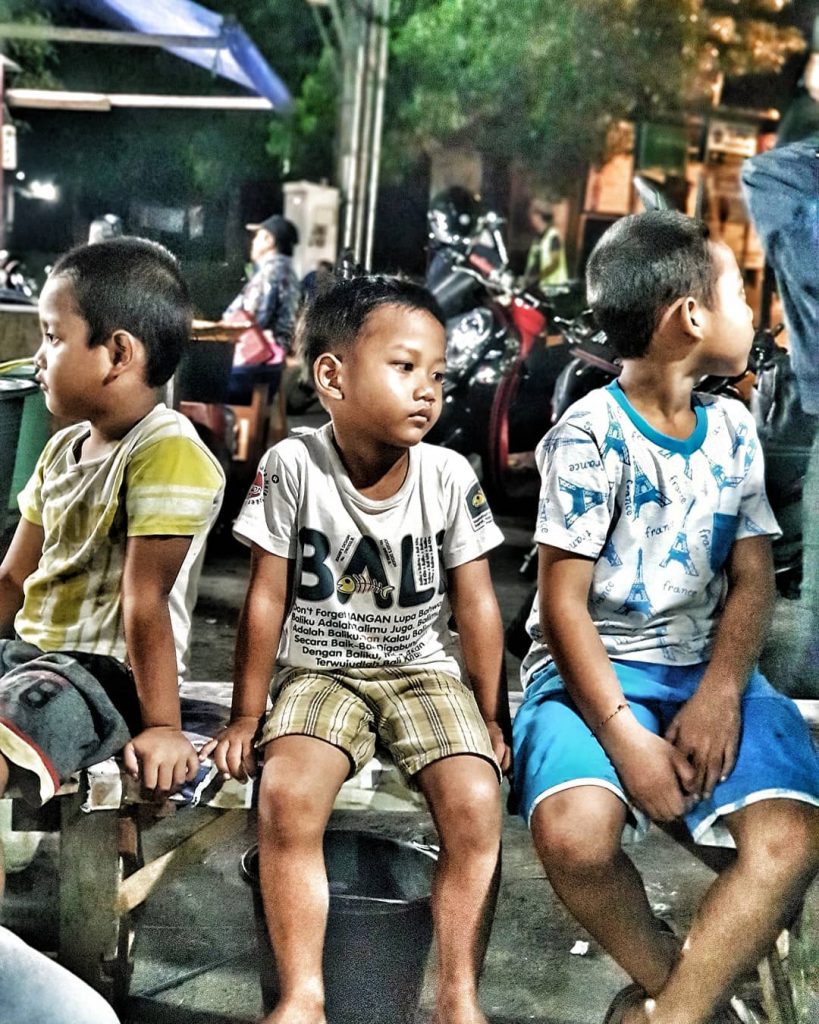 While you can shop for souvenirs, arts, and handicrafts to your heart's content in Ubud Art Market, you can find different things in Ubud Night Market. However, don't picture it like Shilin Night Market in Taiwan where you can find almost anything. Ubud Night Market on Jalan Raya Tebongkang is usually packed more by locals than by tourists. Sellers mostly sell various kinds of food, beverages, and snacks. If you want to explore Ubud more at night and experience nightlife in Bali, you can fill up your tummy with Balinese-styled fried rice, suckling pig, or many others.
Sukawati Market VS Ubud Market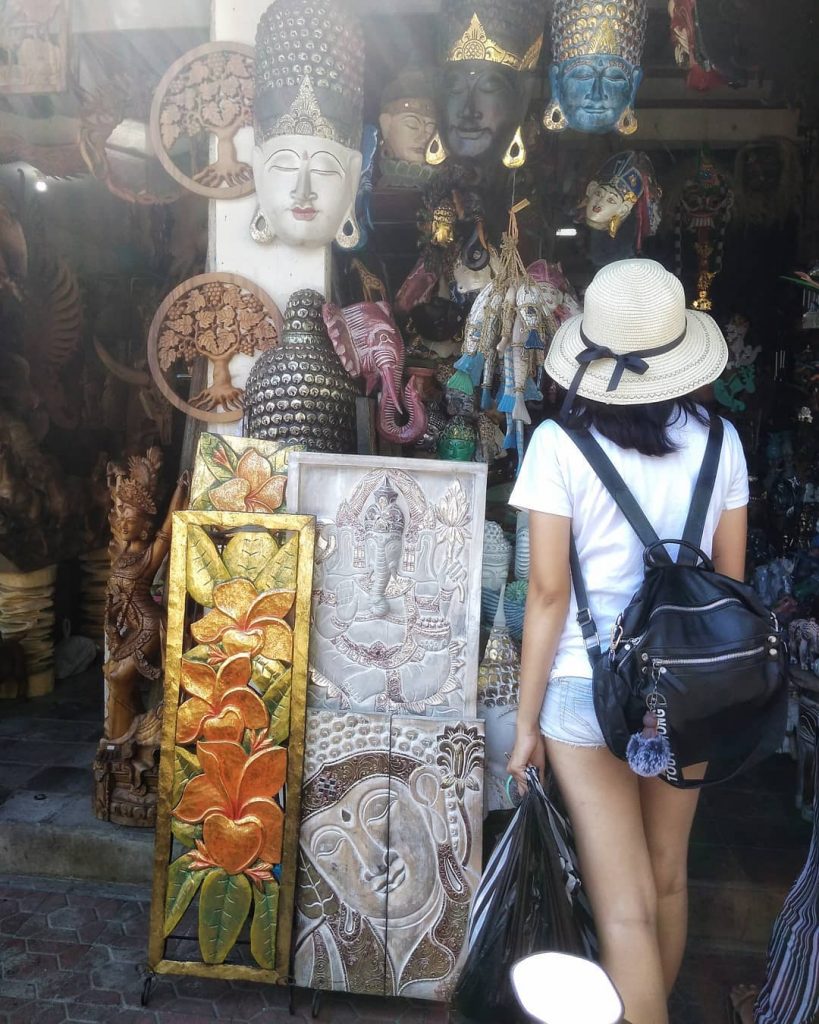 Besides Ubud Art Market, domestic and foreign tourists are also familiar with Sukawati Art Market, which good reputation has been widely known by shoppers. You just need to head south to reach this district from Ubud. Therefore, many have argued about Sukawati Market vs Ubud Market. Just like Ubud Art Market, Sukawati Market is also packed with a range of artistic products like Balinese paintings, traditional clothes and sarongs, handmade handicrafts, to daily needs like offerings for ceremony and household items. If you have the chance to go to Sukawati before or after your tour in Ubud, stopping by Sukawati Art Market can give you another yet exciting time to experience.
So, those are what you need to know about Ubud Market and what to shop in this gorgeous little town (and how). If you are secondhand stuff hunter, you may also love to head to certain places which hold Ubud flea market, like the one in Cloud Nine Ubud Pub and Co. last April 9. (/YAP)