9 Things to Do in Bali at Night
Bali Island is a favorite tourist destination for holidaymakers and those looking for the things to do in Bali at night. Variety of culture, customs, and tourism potential is able to attract the tourists both local tourists and foreign tourists. Most of the people often visit Ubud, Denpasar, and also Kuta area. Even so, almost all areas in Bali Island offers tourism potential with their respective trademarks that are a pity to miss.
Bali tourism has too many things to be desired in terms of a holiday, ranging from nature, historical, culinary, shopping, to the hundreds of nightspots which is spread out in this very tolerant region. No wonder if most of the people will feel not enough if just staying and vacationing on Bali for a few days. On average they will spend a minimum of one week to be able to explore a variety of interesting things in Bali. However, do you know if some places in Bali have the best night attractions to be visited? Here are the things to do in Bali at night;
1. Visit Bali Safari and Marine Park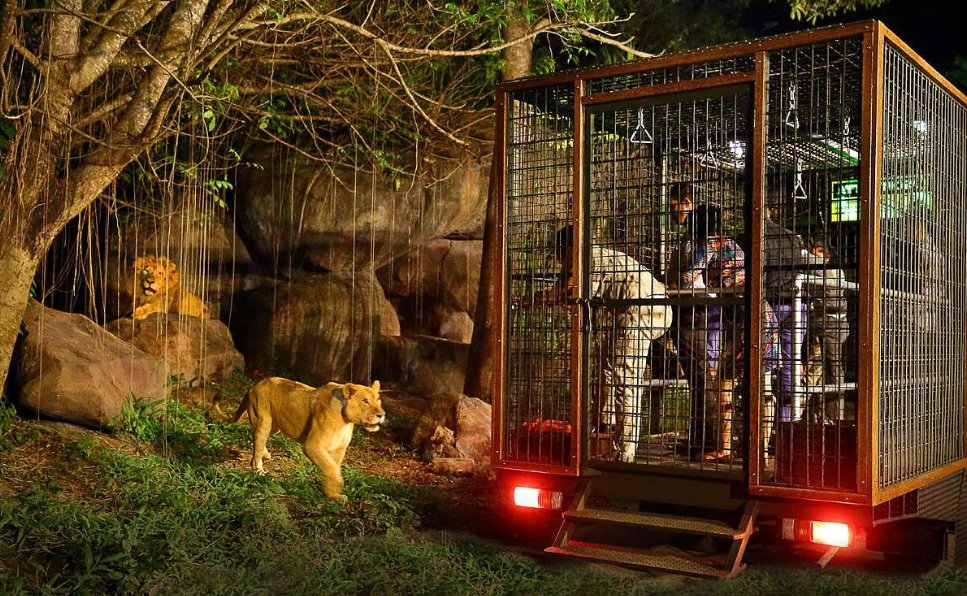 Are you an animal enthusiast? Well, if you are, try to come to Bali Safari and Marine Park. This attraction is an interesting Safari Park for family and a good educational park for children. Here you can enjoy the Night Safari package where visitors can feel the sensation of nighttime adventure just like in the forests of Africa. Of course, you will go by a sturdy and safe vehicle. Bali Safari and Marine Park is definitely a good night photography spot in Bali with more than 1000 animals with 100 different species. This safari park also has full facilities compare to other parks, including a waterpark and some amusement rides. After an amazing tour, visitors can also have dinner at Tsavo Lion Restaurant.
Related Product:
2. Pirate Dinner Cruise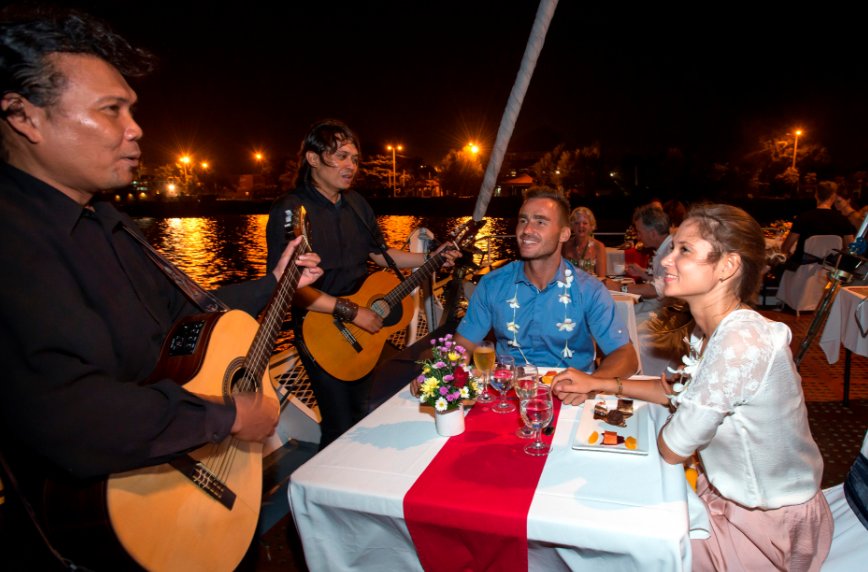 Pirate Dinner Cruise is a luxurious boat with the pirate concept and absolutely different dining experience. When you are on this boat, everything is pirate, as well as the staff that uses the pirate costume. Here you can also use a variety of pirate-themed accessories. Dinner at this Cruise Bali will give you a different experience for sure. You will be sailed, feel the cool breeze, looking at the vast expanse of the ocean, see the sunset and many more. Pirate Dinner Cruise will not only give you the excitement of the concept and atmosphere but will also pamper you with the dishes they serve.
Related Product:
3. Partying in Bounty Discotheque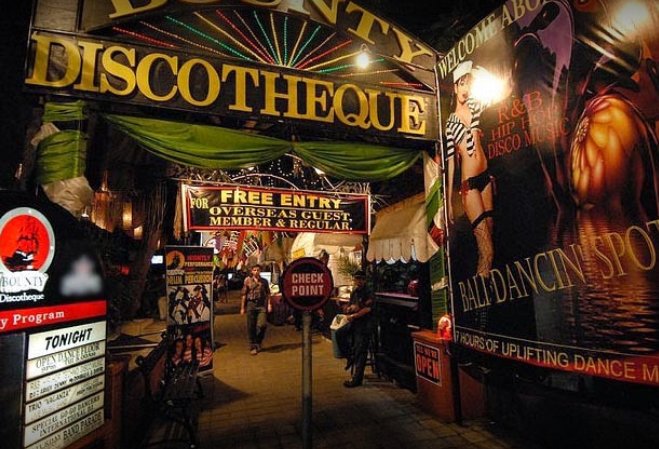 Bounty Discotheque is a huge bar in the heart of Kuta, it's a bit of an institution for young tourists. It's a complex of bars surrounding a large ship. When you are here you can dance and party all night long with all of the people here. There's pretty much everything you could possibly need for a cheap and terrifyingly alcoholic night out. This place is always filled with people and always busy at 11 pm to 2 am. This place is also not far from Sky Garden, only 5 minutes on foot from Bounty Discotheque. There is no charge to enter this place, only if there is an event you will be charged entrance fee.
4. Unleash Your Tired in Sky Garden Bar Bali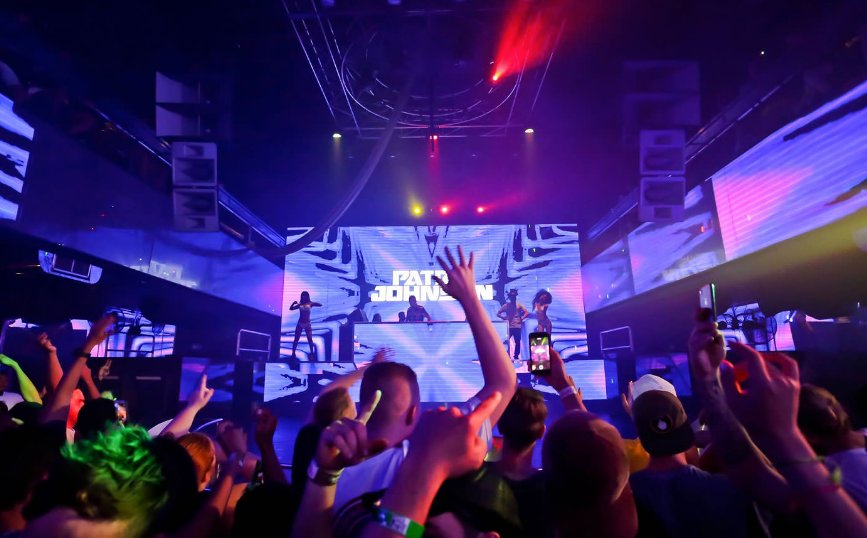 Sky Garden Bar Bali is a night entertainment venue which is very popular among tourists. Its location is located in a multi-level complex on Legian Street and very close to Ground Zero Monument established to commemorate the Bali Bombing tragedy. This 4-storey club often holds interesting themed events by featuring DJs both locally and internationally. On the first floor, there is an entrance and parking area. For the second floor, there is a very wide dance floor. The third floor is the bar area, and the fourth floor is the rooftop garden lounge which features an interesting panorama.
5. Relax in Alleycats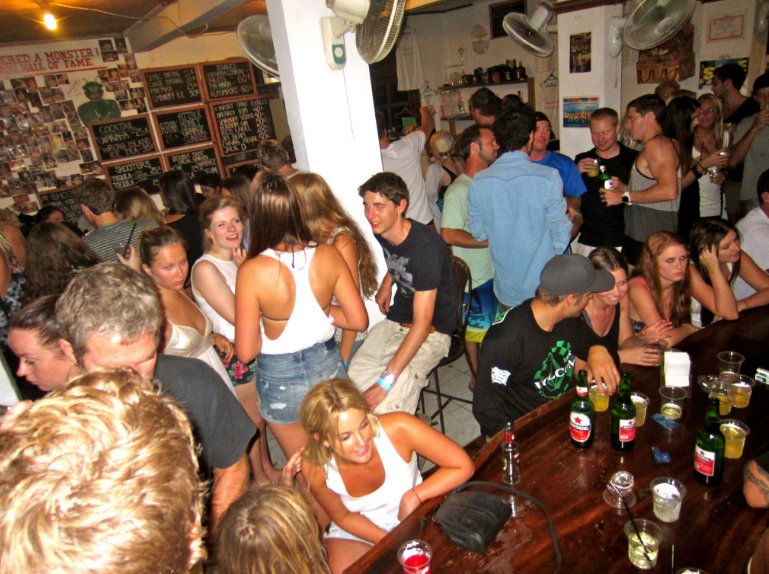 This place is a backpacker traveler's favorite place because to be able to enjoy the cocktail here is only given the price of about 15 thousand rupiahs per 1 glass and the choice of menus offered here is really affordable. In addition to cheap this place really comfortable to be a hangout place for friends or loved ones. Usually, this place will also perform live jazz music that must make your night more amazing.
6. Visit a Literary Evening or Discussion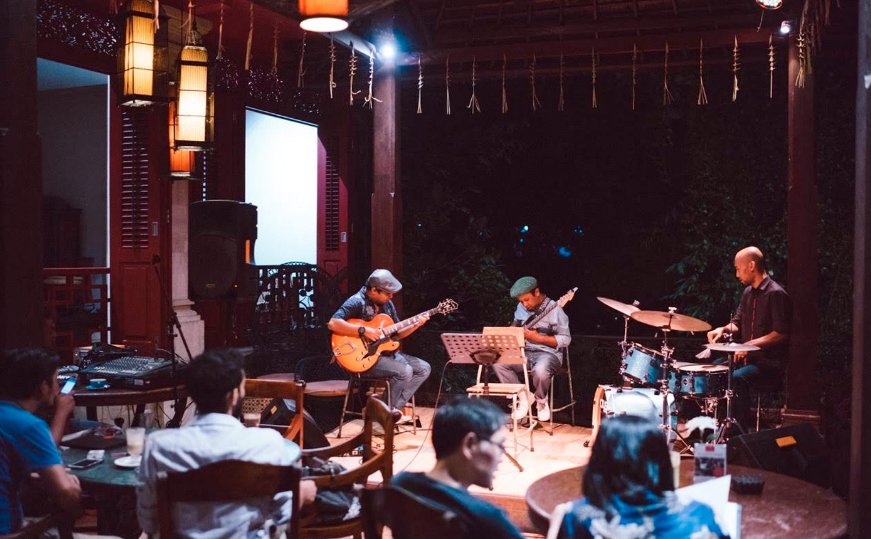 The yummy meal and mind-stimulating activities captivate creative people, author, hipsters, readers, and artists to come to Bar Luna every evening. There's always something absorbing happening in this place, including literary evenings, mind-opening dialogue, film screenings, and many more. In other words, hanging out at Bar Luna at night is a perfect way to enhance your soul and mind, as well as meet the inspiring people and like-minded.
7. Pool Party At El Karbon Restaurant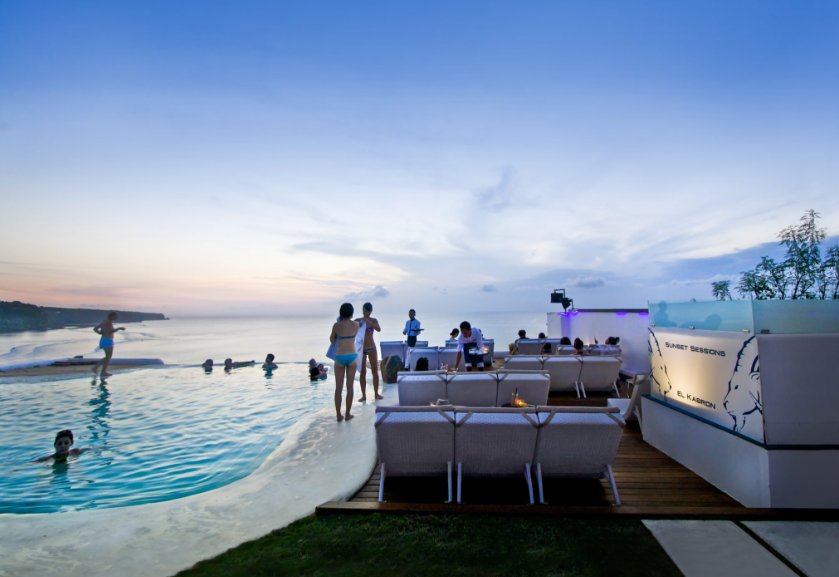 El Kabron Restaurant is a great place to visit because it serves a variety of tasty culinary with Spanish specialties. The location is right on the beach and there is a swimming pool in the middle. Surely in the evening, El Kabron Restaurant has always been a venue for a pool party that always crowded with visitors. Some of the seats in this place have their own minimum order, so make sure you know the rules.
8. Visit Art Center Denpasar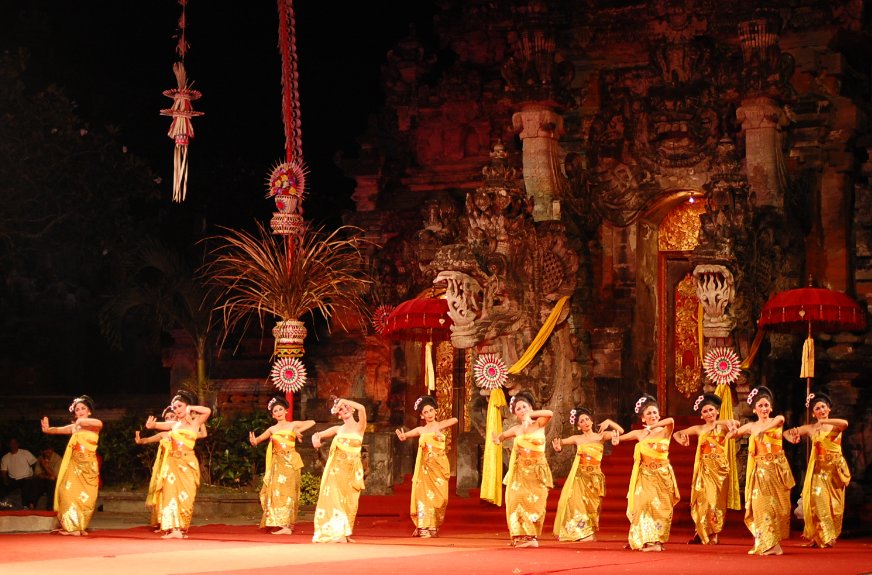 There are many ways to enjoy Bali nightlife, one of the best choice is by visiting Art Center Denpasar which is often called the Taman Werdhi Budaya Art Centre. This Art Center was established for the purpose of staging art and a place to accommodate the development of artistic talent of Balinese people. In this place, there are many art activities that are packed interestingly, one of them is Balinese dance performances and also Bali Art Festival which is held every June to July. Watching the art show in the evening at Art Center Denpasar is certainly give a special impression for the visitors.
9. Enjoy the Night at Musro KTV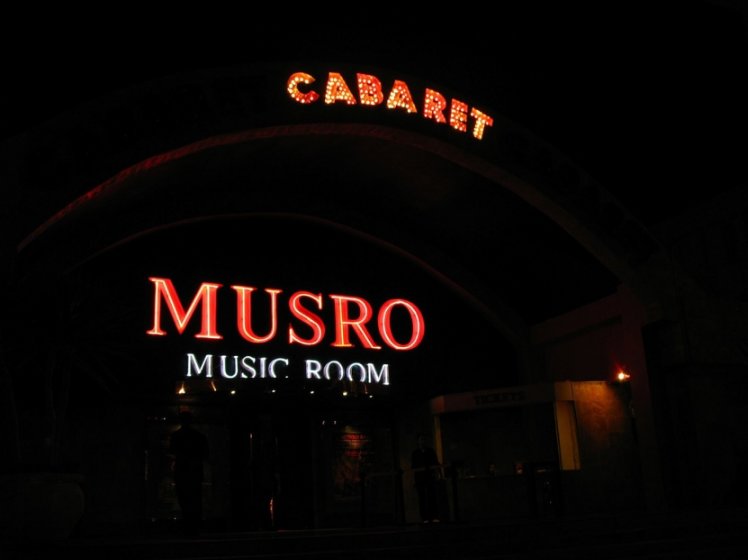 Things to do in Bali nightlife 2018 is not as much as nature attractions in the daytime. Even so, you can still go to some nightspots in Bali with family or friends. One of them is Musro KTV. In this place, there is a cabaret show that is very entertaining. In addition to the music from the DJ and wide dance floor, Musro KTV also provides a room for karaoke.