Seminyak Beach Resort; Where You can Stay in Cozy and Stylist Place
Seminyak Bali now day has turned into such a luxurious place. There are countless Seminyak Beach resort and hotels that will serve you with their excellent assistance. For your information, Seminyak Beach is rather exclusive compared with Kuta Beach. It has secluded access so there are fewer crowds around this beach.
Being exclusive does not mean that Seminyak Beach is pricey. The entrance is still affordable and lots of free things are waiting for you to try! To make your beach access be more access able, you need to rent a villa or book a room near Seminyak Beach. For your references, here are some resorts near the Seminyak Beach.
The Royal Beach Seminyak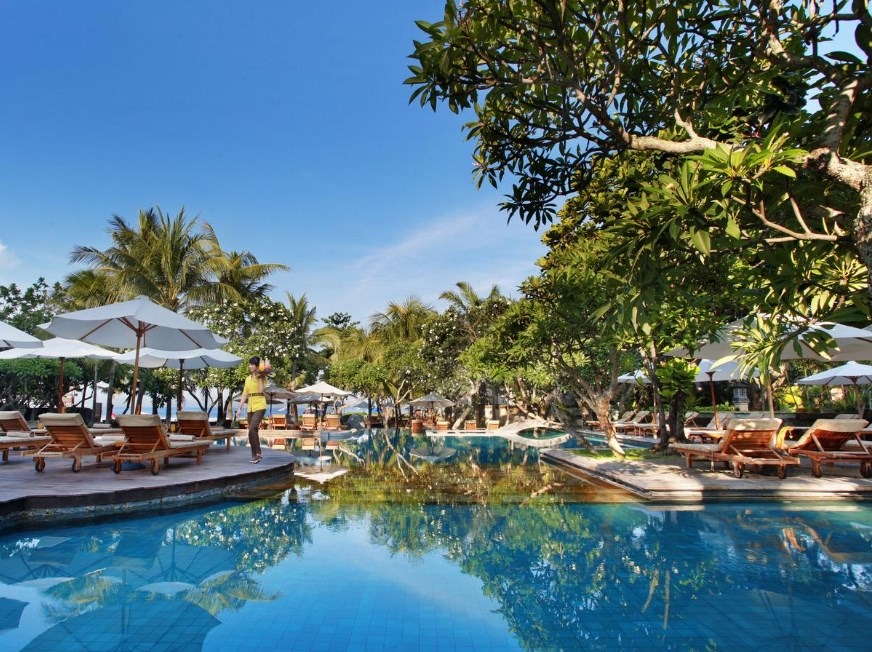 Having a private access to the luxurious beach is like a dream come true. Many people try to find a way to get this access. Well, Seminyak Beach has lots of accommodation that let you have this kind of access. You can have a great hotel room or a spacious villa. One of them is The Royal Beach Seminyak.
This Seminyak Beach Resort serves you with premium grade of services. You will be greeted with friendly staffs once you walk into the lobby. The great interior will please your sight while the homey vibe will make you feel like in the home! Similar to its name, you will be treated like a high-class celebrity! How about the beach entrance? Well, you don't need to drive out your vehicle because the beach is right before you! You just need to walk around 5 minutes then your wide amazing beach is yours.
The Oberoi Bali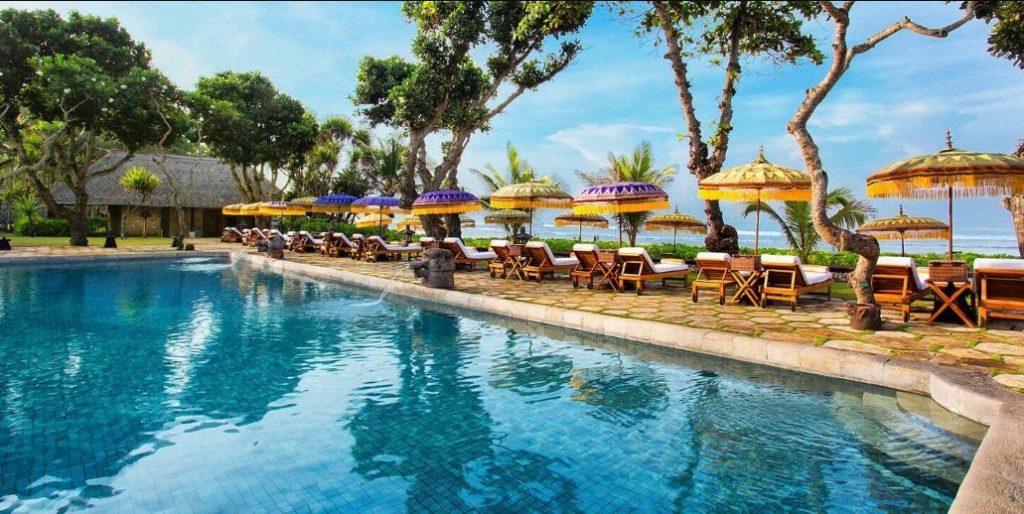 Seminyak has limitless natural attractions, especially beach scenery. Spending your daytime at the Seminyak Beach would be not enough! We bet that all the tourists want to stay as long as they could. If they are able to sleep at the beach, they will definitely do it. However, there is a bad news for you people. Unlike Kuta Beach which is 24 hours open, Seminyak Beach has its operational time. So, it's better for you not to sneak just for entering this beach.
If there is a bad news, we have a good news for you as well. You don't need to sneak around the beach entrance however, you just need to book a room in The Oberoi Bali. This five-star resort has a direct access to the magnificent Seminyak Beach. From your room, you just have to walk for 7 minutes long! No more traffic no more difficulty, you can enjoy the outstanding coastline right before your eyes! If you seek for some souvenirs, The Seminyak Square Shopping Mall is just 300 meters away from your place.
Alila Seminyak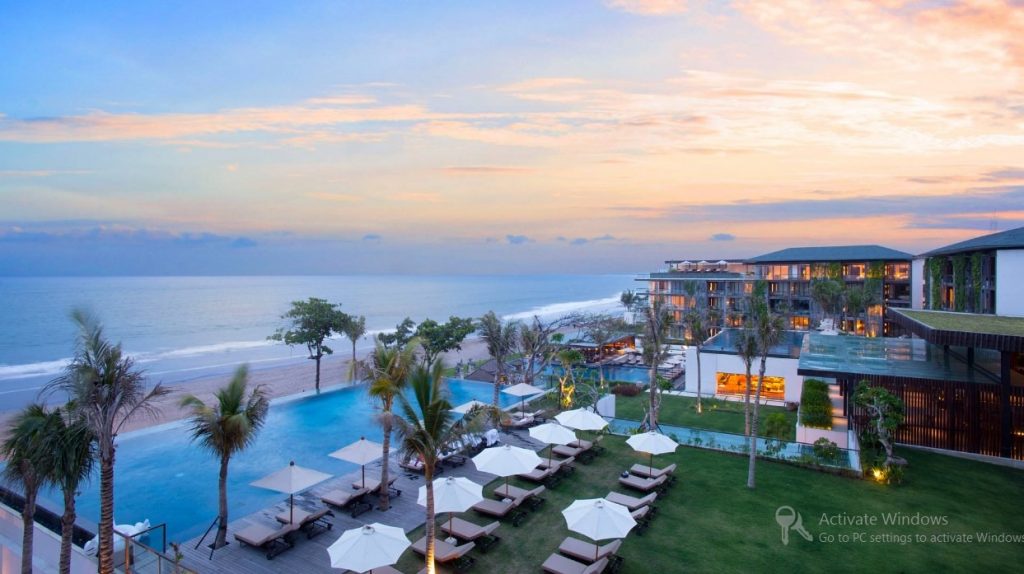 Long ago, Seminyak was just a small fisher village. Back then the local residents did not know the big tourism potential of Seminyak. However as the time goes by, Seminyak has changed into such magnificent place that worth to visit. The main tourism signature in Seminyak is the beach. People call it Seminyak Beach. The beach has a great view, especially in the evening. You can watch the sun goes down while hearing the music of the sea.
Alila Seminyak will give you this jaw-dropping scenery in way more exclusive. You don't need to walk through the beach then sit side by side with the strangers. Right from your room, you can watch the golden sunset on your own! Otherwise, if you want to get wet while watching the live show of the sunset, you can swim in the outdoor pool near the coastline.
Anantara Seminyak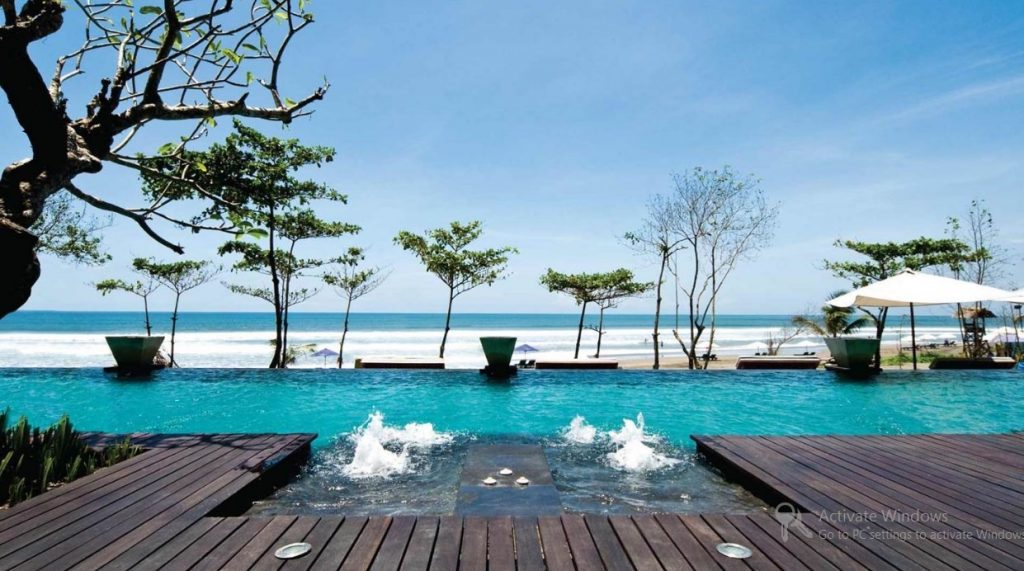 Seminyak Beach shares the same coastline with Kuta Beach. That is the reason why the scenery on both beaches is similar. However, Seminyak is rather calmer and quieter than Kuta. Many visitors have changed their beach option to Seminyak Beach. They want to have more privacy when they are about to enjoy the beach view. If you're such a shy person yet still want to watch the lovely beach, you can stay in your hotel room near Seminyak Beach.
There are various options that you can choose to stay. To make the options more simple, Anantara Seminyak is the best one. This resort has been operated since 2008. It has served for thousands of visitors and most of them were happy with the services. The combination of Anantara signature cocktails and sunset bring this resort as one of the famous beachfront resorts. You can enjoy the sunset view inside or outside your room! Moreover swimming in the clear pool while sightseeing the sunset will be such memorable thing.
W Seminyak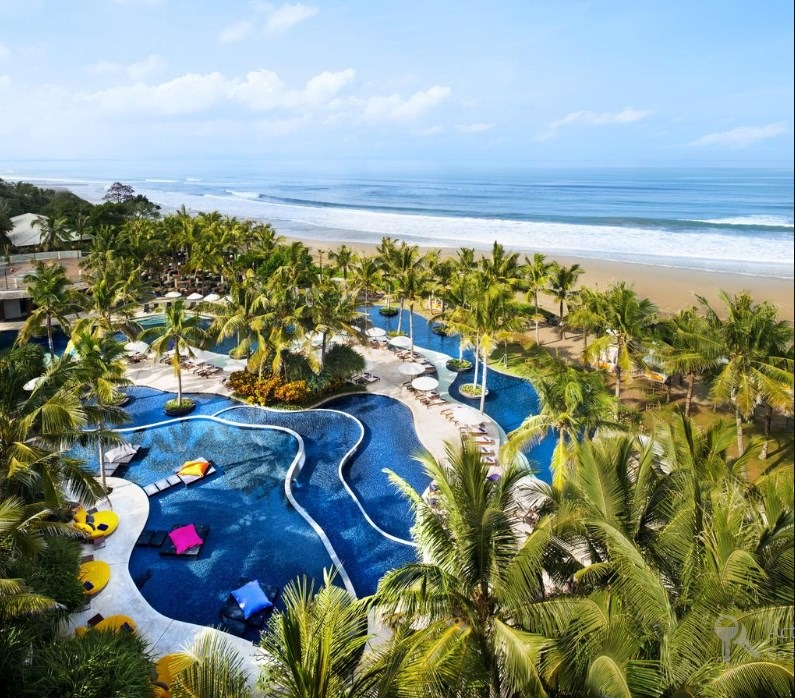 Bali never stops to satisfy is visitors. Each time, lots of upgrades have been done in order to fulfill what the tourists want and need. If you have a chance to visit Bali every year, you'll see lots of transformations in here and there. When you have satisfied with the previous services and objects, then you'll be way more satisfied with the newest offers. If you want to re-explore them again, you need a perfect accommodation as your dearest supporter.
When you choose Seminyak as your very first place to visit then, hotel or resort near Seminyak Beach is the best accommodation. W Seminyak is like a blooming flower; beautiful, charming, and popular. Beautiful means that this resort has a magnificent design and decorations. The combinations of ethnic and modern atmospheres are blend perfectly in here. The charming side of W Seminyak is the great beach scenery. You can have 24 hours access to the Seminyak Beach without any problem! Due to those two main characteristics, this resort is popular among tourists. You don't need to think it twice to book this best Seminyak Beach resort.
The Seminyak Beach Resort & Spa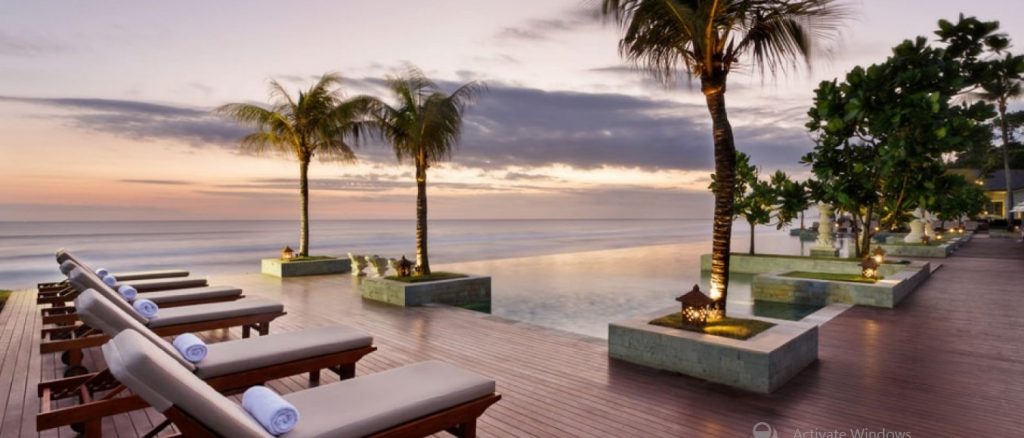 Spending a great holiday at the beach is indeed fascinating. However, people commonly visit the beach when the sun still shines brightly. The beach scenery at night is no less attractive than in the daytime. Nevertheless, not many of beaches are allowing the visitors to come after evening. Your option will be visiting Kuta Beach or rent a room at the beachfront hotel. As we know that Kuta Beach is such a hustle place even at night, so the doppelganger is Seminyak Beach. These beaches share the same coastlines, which make them have almost similar characteristics. However, the access to Seminyak Beach is not as easy as Kuta. So, if you want to experience the whole day beach view, you may stay on the hotel near Seminyak Beach
As the recommendation of TripAdvisor, there is a great beachfront resort that has close entrance to the beach. Tripadvisor The Seminyak Beach Resort & Spa is more than happy to serve you with its magnificent services and view. You'll get excellent and complete relaxing time when you book a room in here. The easy access to the beach makes you feel like owning the whole beach! You can visit it whenever you like.