Affordable Accommodation: A Selection of Cheap Hotels in Bali
Besides luxurious resorts and villas, there are bunches of cheap hotels in Bali. You don't have to break the bank to have a relaxing stay in comfort and style. In this island of gods, you can have a fun trip even though you're in a budget. Of course, no matter where you stay, having the right affordable accommodation is a must to get yourself satisfied. For your information, south Bali is the most crowded area in this tropical island. Travelers from all over the word come to Bali for its tropical beaches. If you want to know some cheap hotels in Bali, especially in the beach areas, read our selection below.
1. Dash Hotel Seminyak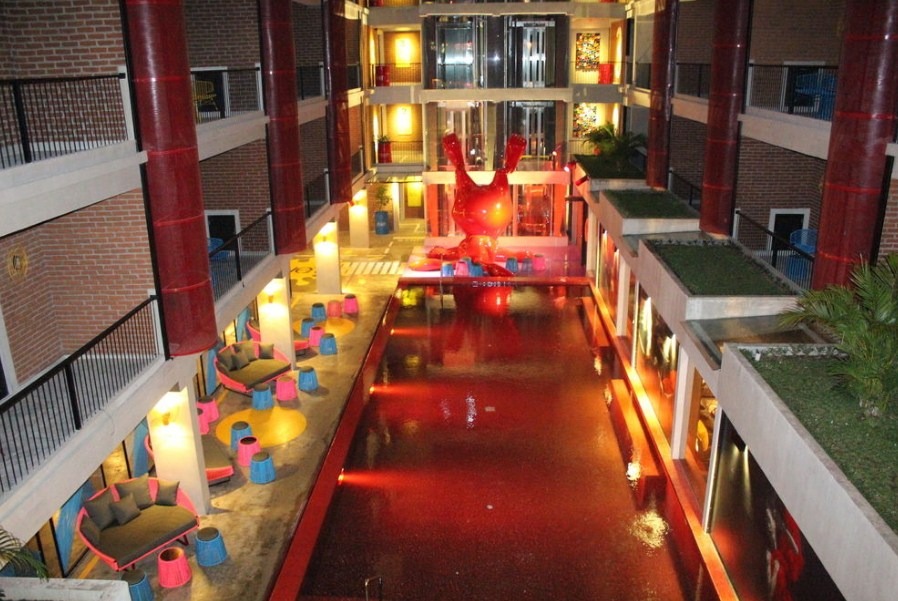 Seminyak is Kuta's neighboring beach area with bunches of splendid spots to chill. Its gaining popularity goes along with the establishment of fine institutions to stay. Dash Hotel Seminyak is one of good cheap hotels in Bali that becomes tourists' favorite. This stylist jazzy hotel has a very strategic location. It is a short walk to well-known bars, restaurants, and beaches in Seminyak. Among them are Potato Head (just across from Dash Hotel) and Ku De Ta Restaurant. Dash Hotel is a fashionable well-arranged facility with funky decoration and interior design, completed with murals.
2. The One Legian Bali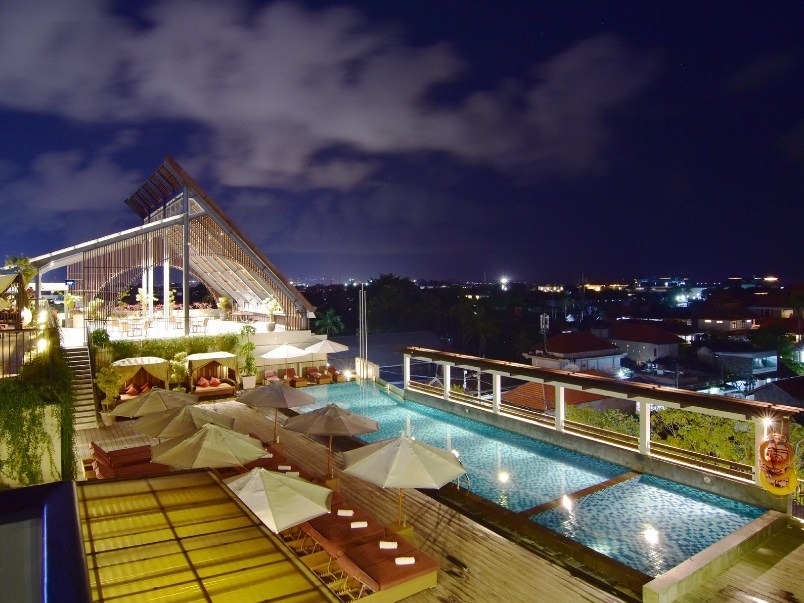 Let's move to another neighbor of Kuta. Legian is the extension of Kuta to the north. Here, you can stay at The One Hotel Legian, which is a 4-star hotel just like Dash Hotel Seminyak. Different from the funky Dash Hotel, the rooms in The One Hotel Legian has minimalist design. This hotel has easy access to all tourism spots and shopping centers in Kuta and Legian. Facilities inside their bright-colored rooms include flat-screen TV, mini fridge, tea and coffeemaker. Some of them feature balcony and even have direct access to the swimming pool. Another pool is on their rooftop, along with a bar and an eatery. The One Hotel Legian offers a quite luxury stay with fine amenities in affordable prices.
3. Fashion Hotel Legian
Besides The One Hotel Legian, Fashion Hotel Legian is also a noteworthy budget hotel that you can put into consideration. This 3-star hotel is situated on the famed Jalan Legian. It means Legian shopping center is nearby. There are three types of room offered by Fashion Hotel Legian. They are Superior Room, Deluxe Room, and Fashion Suite Room. Here, you can relax and regain your energy for another exciting Bali day tour in a fashionable way. Other than the hotel rooms, there are also some facilities. They include Fashion Grand Ballroom, F Store, and F Pool. Guests can also chill at their Plunge Pool, White Diamond Restaurant, or Private Cabana.
4. Alron Hotel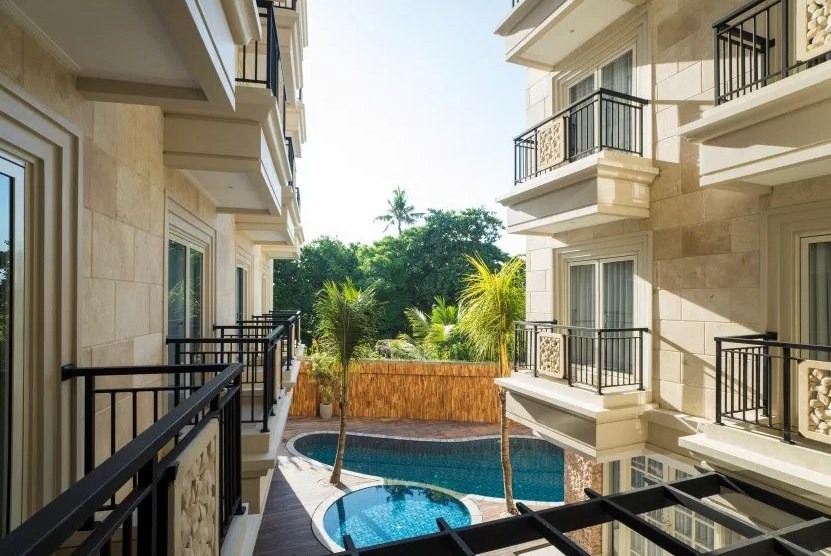 In Kuta, there is Alron Hotel which will provide you comfort and luxury during your stay. Being modern budget hotel, the rooms have high-quality bed that will take you to a good night's sleep. Besides hotel rooms, Alron Hotel Kuta also has meeting rooms that can hold from 10 to 100 guests at once. You can also find a library, a lounge, and an open-air restaurant and café where you can have international cuisines. Alron Hotel Kuta is at Jalan Blambangan no. 10, Kuta. It is about 2 km away from the popular shopping spot Legian Street. From Garuda Wisnu Kencana Park, it takes you around 30 minutes to arrive if you go by private car.
5. Kutabex Beach Front Hotel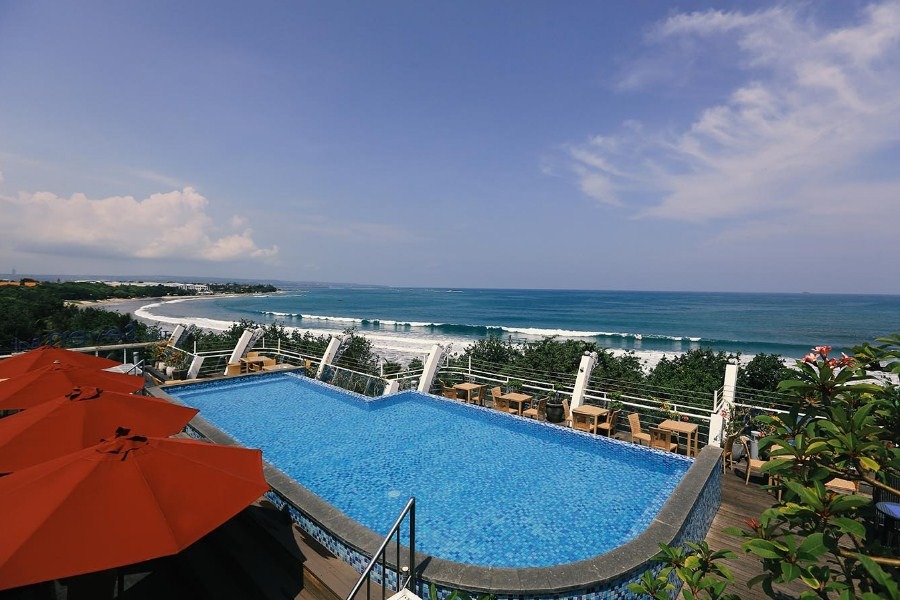 Kuta is famous for its Kuta Beach. So, if you wish to stay near this legendary beach, you can book a room at Kutabex Beach Front Hotel. This is one of the best cheap hotels in Bali with beach view. Located just in front of Kuta Beach, you can observe the stunning view of Indian Ocean from its rooftop. Being in one of the busiest areas in Bali makes it convenient for the guests to find entertainments. There are three kinds of hotel room in Kutabex Beach Front Hotel. The Superior Room has huge king-sized bed, while the Deluxe Room and Kutabex Executive Room both have big twin bed. All of them feature the hotel's amenities. They include AC, water heater, LED TV, mini fridge, safety deposit box, and tea and coffee makers.
6. Ion Bali Benoa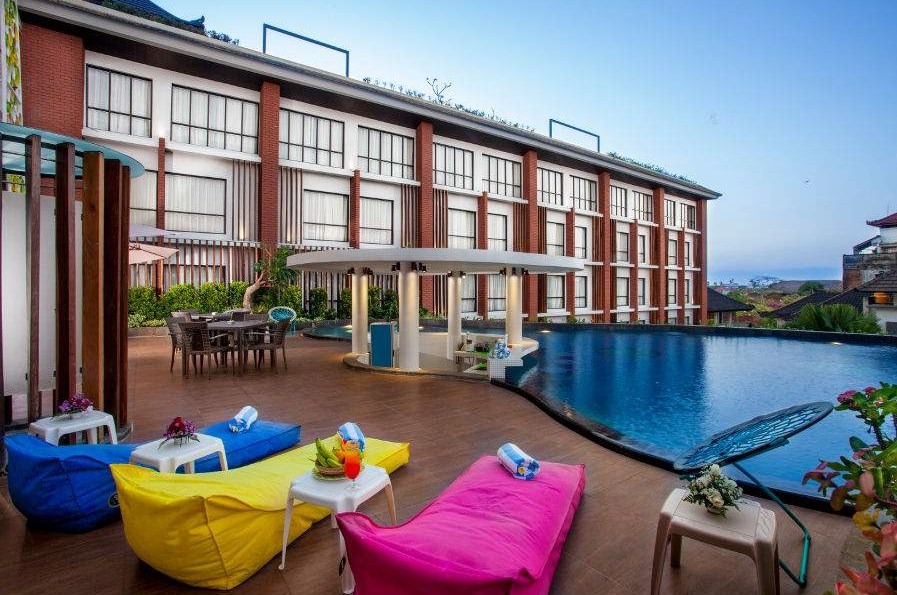 Nusa Dua is a beach resort area full of 5-star luxury resorts. Is there any budget hotel in this extravagant area? The answer is a big YES! Ion Bali Benoa is a cheap hotel Nusa Dua where you can sleep, eat, and explore in style. From this hotel, if you take a leisure stroll for some minutes, you can reach the nearest beach. Tanjung Benoa Nusa Dua is a popular tourism spot with water sport activities. While staying in Ion Bali Benoa, guests can try several thrilling water sport like banana boat, parasailing, water ski, and many others. Their facilities include spacious lobby, lounge, restaurant, and rooftop bar. Billiard and table tennis are available for the guests. Also, Ion Bali Benoa has free access to its private beach club located just 3-minutes away by hotel shuttle.
7. Ellie's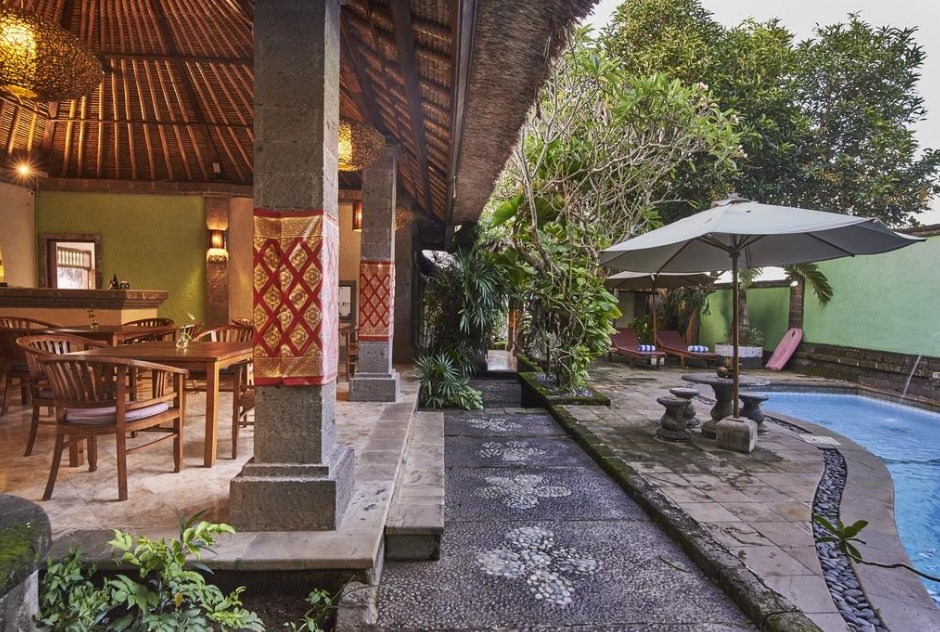 Like Ion Bali Benoa, Ellie's Hotel is a cheap hotel Nusa Dua. You can find this budget hotel in a tranquil area of Nusa Dua Bali. It is in a five minutes drive to Geger Beach. Besides, Dreamland Beach and Uluwatu are within short easily-reachable distance. Because it is not located in a crowded area, Ellie's offers a quiet calming atmosphere that can help you relax. So, if you are looking for ultimate relaxation while staying in Nusa Dua, Ellie's is suitable for you. This cheap hotel Nusa Dua has spacious rooms with chic interior design. Each room features modern devices like TV with DVD player for entertainment, as well as mini bar and air-conditioning system. Just don't expect anything luxurious as Ellie's is just a fine budget hotel.