8 Best Canggu Villas from Budget to Luxury Ones
As more and more people come to Canggu every year, Canggu villas are gaining popularity. Choosing villa hotel or resort is always about privacy and exclusiveness. When having quality time with your loved ones, you perhaps don't want any disturbance from other people. If so, villa is the best place to stay. When it comes to the questions about Bali accommodation, the answer will go around your budget, right? Well, numerous Canggu villas from the economical to the luxurious ones are on the market nowadays. Whether it is simple or artsy, classic or modern, there are lots of villas in Canggu to choose from. Below are some of them.
1. Villa Berawa

With affordable rental price, Villa Berawa looks so lavish that it is worth to spend more money for staying. But, of course, you don't need to do so. Villa Berawa has a very strategic location. It is in walking distance from the beach. So, you just need to stroll for some minutes to step on the sandy beach. Villa Berawa features classic traditional Javanese joglo with swimming pool. The rooms are also a perfect blend of traditional design and modern luxury. Since it is located in a bit more secluded area in Canggu, you can definitely feel calm and at ease inside the villa. However, it is still within walking distance to popular spots in Canggu. So, it is still quite convenient to get everything you need nearby.
2. Villa Kedis Canggu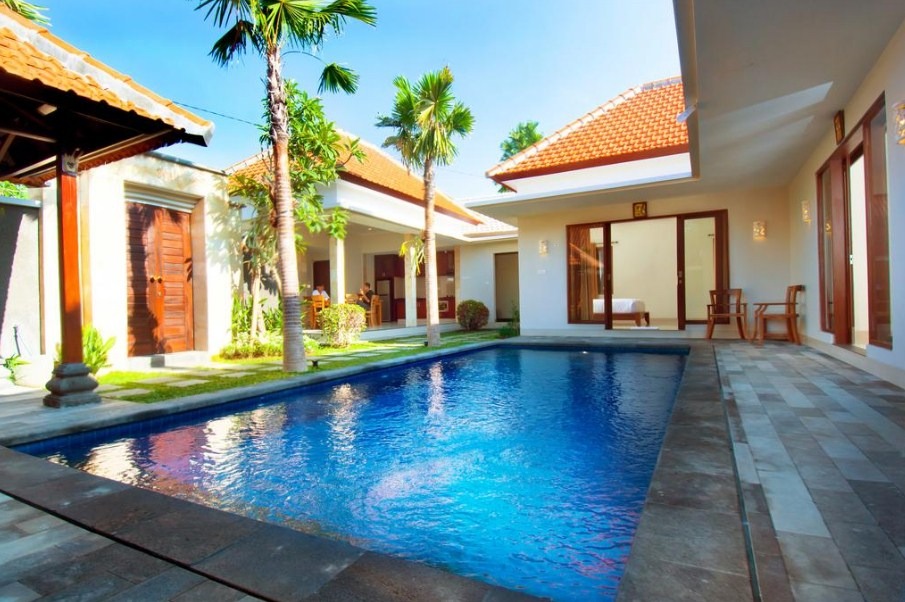 Among all Canggu villas, Villa Kedis is rather new. Their cheapest rental price is a little more costly than Villa Berawa. But, it is still pretty affordable, isn't it? This villa provides hospitality with simple modern design and satisfying service. Rice paddies surrounding the villa add up the tranquility of the environment. What's more is that you can walk to the beach from Villa Kedis. It will only take you just few minutes. Villa Kedis is actually a complex comprising of three villas. Two of them are surrounded by walls. So, you can get the ultimate seclusion if you stay there. Isn't it the best retreat for your visit to Canggu?
3. Villa Puro Blanco
Is white your favorite color? If so, then you'll fancy Villa Puro Blanco. This villa is filled with white-colored furniture and decoration. Because of that, you can feel a pure and serene ambiance right from the entrance. Villa Puro Blanco is located at Jalan Pura Kayu Putih no. 90A, Tibuneneng, Canggu. It is very near from the gypsy-themed restaurant La Laguna. So, if you want to catch a magnificent sunset view from the lagoon, you can easily go. Just like the two other Canggu villas discussed above, Puro Blanco is also within short walking distance to the nearest beach. Though it has chic modern design, Puro Blanco doesn't leave out the Balinese touch.
4. Villa Zelie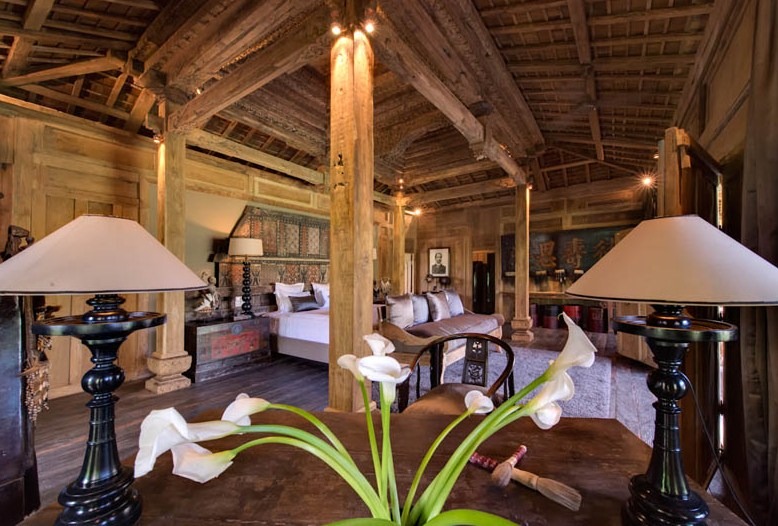 Located just within 2-minutes walk to Kayu Putih Beach, Vila Zelie Canggu is a luxury villa with five bedrooms. Being an opulent place providing lavish hospitality, Villa Zelie combines luxury with rustic-chic decoration with a touch of traditional Bali. When having your holiday, you may want to be serviced. If so, Villa Zelie is a perfect place to stay for you. Their professional and helpful staff will always be ready to assist you. Feel the exotic Bali atmosphere while you sit back and relax at their joglo next to their large pool. Besides, the surrounding lush tropical garden adds up the tranquility even more.
5. The Slow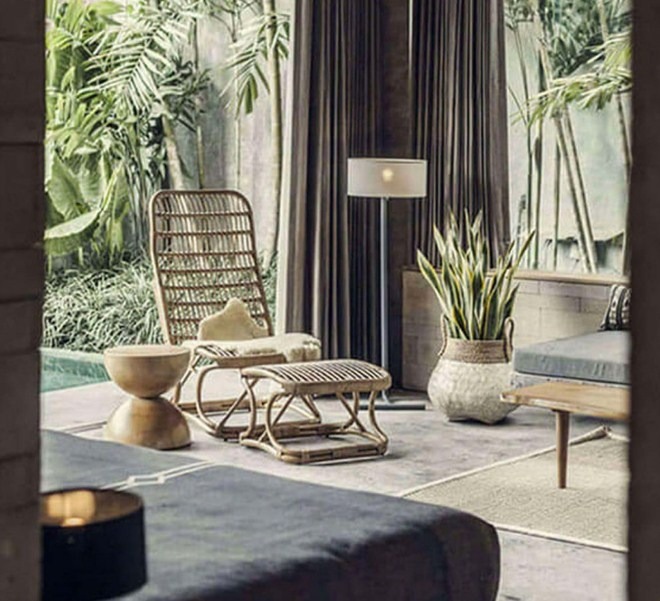 If you are familiar with Canggu, you must've known that Jalan Batu Bolong is one of the most prominent roads. With the well-known cafes like Crate Café and Betelnut Café located nearby, The Slow can be your favorite. Not to mention that numerous cool popular shops are also easily reachable. Everything is within short stroll. The Slow offers luxury pool villas and suites. Since it comprises of 12 suites, this boutique accommodation doesn't really offer a full seclusion. But, don't worry; you can still get the privacy and exclusiveness here. Both the Grand Suite and the Pool Suite are spacious and have classic calming design.
6. Theanna Eco Villa and Spa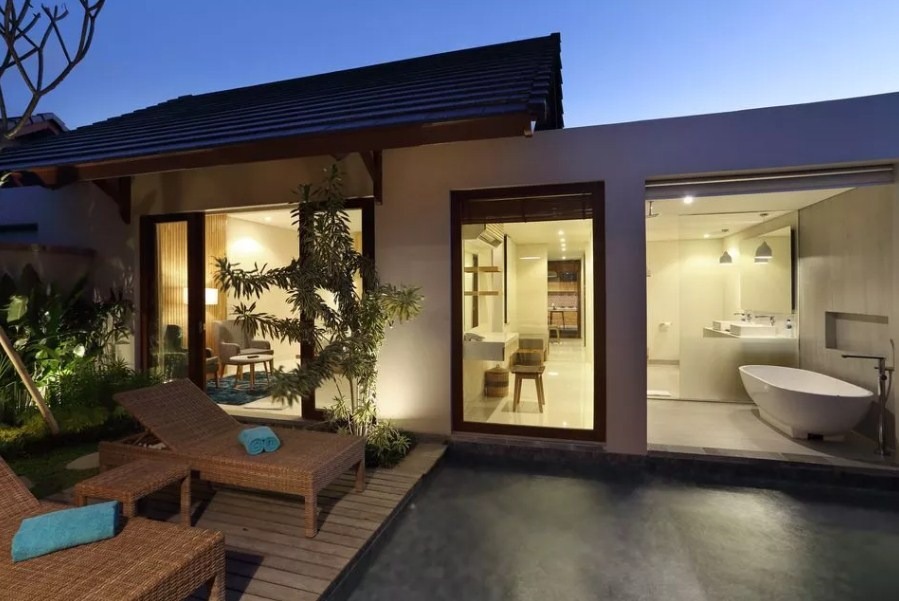 Still in Jalan Batu Bolong, there is Theanna Eco Villa and Spa. It is a place for you to refuel yourself in style and get ready for another exciting trip around Canggu. Theanna Eco Villa and Spa owns 22 villas with private pool and garden in which you can relax. Their villa presents a perfect luxurious hospitality for couples seeking for a place to have romantic time just for two. Their priority is to provide privacy for their guests. However, they also offer services and facilities in case you want more. Their amenities include an infinity pool, lavish spa, dining spots, lounge, and many others. Theanna Eco Villa and Spa is an all-in-one accommodation that will make you quit the idea of getting out.
7. Villa Melissa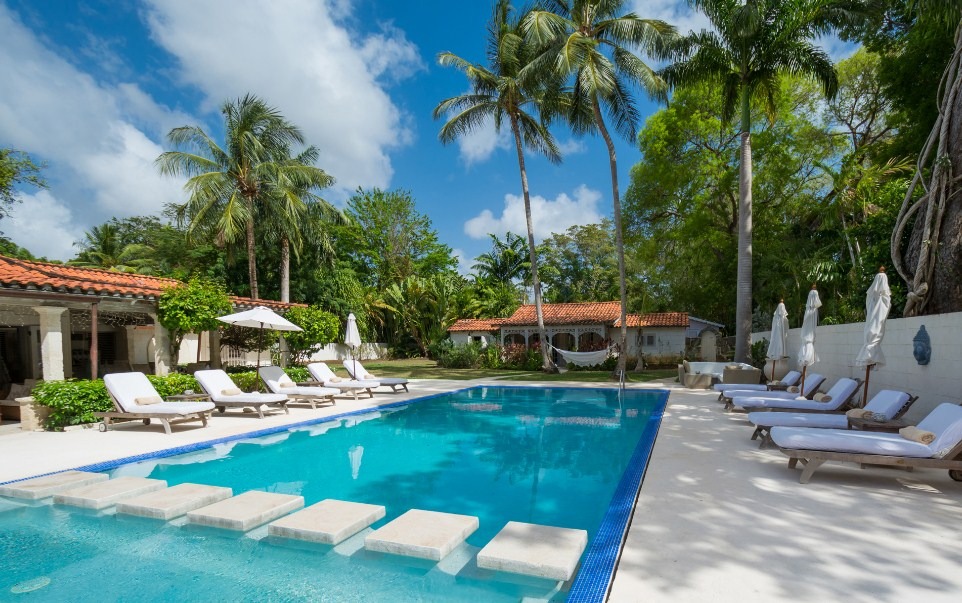 Canggu is famous for its tropical beaches with great waves to challenge. So, you can fully experience being in this beach resort village by staying in a beachfront accommodation. Villa Melissa is one of the best Canggu villas with beach view. As it is located near the coastline, this luxury villa is actually not in the heart of Canggu. But, you can reach it within 5 minutes drive. From the infinity pool area of Villa Melissa, you can observe the outstanding view of the beach. 3 of their 5 bedrooms are also overlooking the pool and sea. Villa Melissa is completed with a mixture of modern and traditional Balinese furniture and decoration. To spoil its guests, services also come from a butler, housekeeper, gardener, chefs, and security.
8. Red Door Villa Bali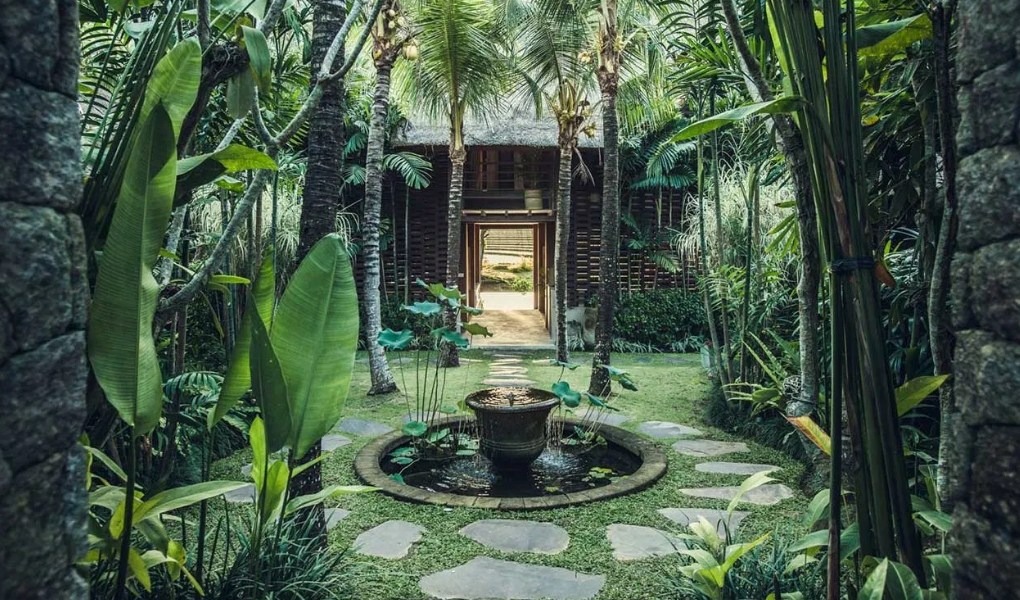 Some travelers love unique design of the place where they stay. If you are one of them, Red Door Villa Bali will most likely fit your taste. The villa is established in the middle of well-arranged gardens. The greeneries around the area provide enough shades and this make Red Door Villa Bali quite hidden. By booking a suite of this property, you will feel as if you are staying in a dense jungle. The tranquil vibe also makes Red Door Villa Bali the best hideaway from the liveliness of the beach areas. Their bedroom is a marriage between traditional Balinese design and modern comfort. Besides, this villa holds certificate of excellent. So, you don't need to doubt the quality of their services.