Exotic Sumba Island in 3 Days: Beach, Hills, and Waterfall Private Tour
Soak up the exotic ambiance and be amazed by the extraordinary beauty of East Sumba
| Tour Name | Exotic Sumba Island in 3 Days: Beach, Hills, and Waterfall Private Tour |
| --- | --- |
| Duration |  3 Days 2 Nights |
| Tour Type |  Sightseeing Tour/ Private Tour |
There's Something Truly Enchanting about Sumba Island
Sumba Island is awarded due to the natural charm that is different from other beauty in Indonesia. Located in East Nusa Tenggara (NTT), Sumba is one of three big islands of East Nusa Tenggara. The island is still home to a thriving tribal culture, and some custom houses are laid out in a traditional setting. Sumba is famous for its hill. Wairinding hill offers you breathtaking vista you can't find anywhere else. Not all people know that here in Sumba also has a vast savanna called Puru Kambera. The basic function of this site is to accommodate wild animals for living properly in nature. The tour package offers pick-up and drop-off from Waingapu Airport for travelers. Includes hotel accommodation, transportation during trip (Innova – max 5 person/ car), meals during trip (B,L,D), local guide, and documentation set.
Sumba Island Hidden Paradise Tour
Sumba Island is known for its interesting tribal culture, unique megalithic-tombs and divergent landscapes. Start with the journey to Wairinding Hill. It is located on the east part of Sumba. Continue to Tanau Hill, this is the smaller version of Wairinding. Access to the location of this hill is actually not difficult. To close first day of journey, visit Walakiri Beach for breathtaking sunset view featuring the dancing mangroves trees. On second day, go to Waimarang Waterfall and enjoy pure environment here. Then, move to Puru Kambera Savannah. Take some photos with tall grass and wild horses as background, just like beautiful Africa's nature postcard views. Close the second day of journey by trekking to the top of Persaudaraan Hill to enjoy another great sightseeing. End your trip on the last day by hunting sunrise at Tanarara Hill. The hill covered with savanna grass which is an authentic view of Sumba Island.
Snap The Exotic Landscape of Sumba Island!
Nature in Sumba Island is bestowed with natural charm that seemed endless to be explored. The most impressive about Sumba is that unlike other places ancestor tradition is still very much alive.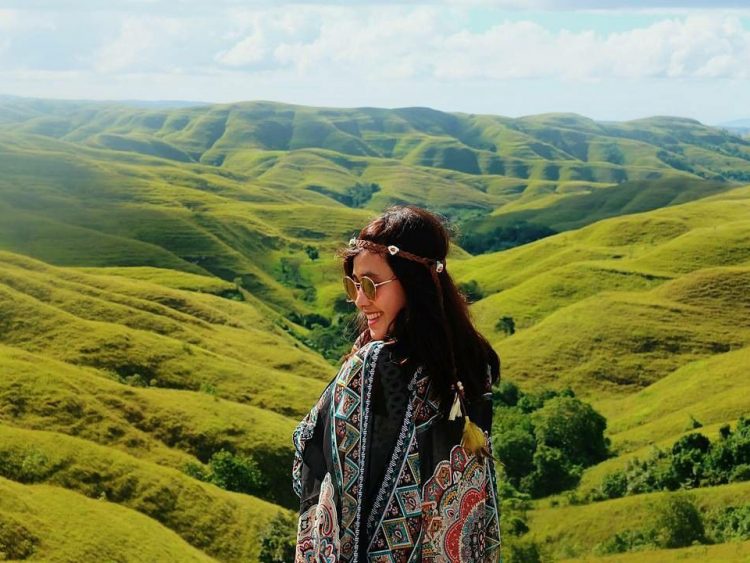 Bukit Wairinding (Wairinding Hill) looks amazing and exotic. The appearance is very different in the rainy and dry seasons. When it's raining it looks very fresh and green like in New Zealand. But when the dry comes, it can be very brown like in Africa. Wairinding makes goose bumps! Both are breathtaking views! You may be greeted by local children who play around the hilly area.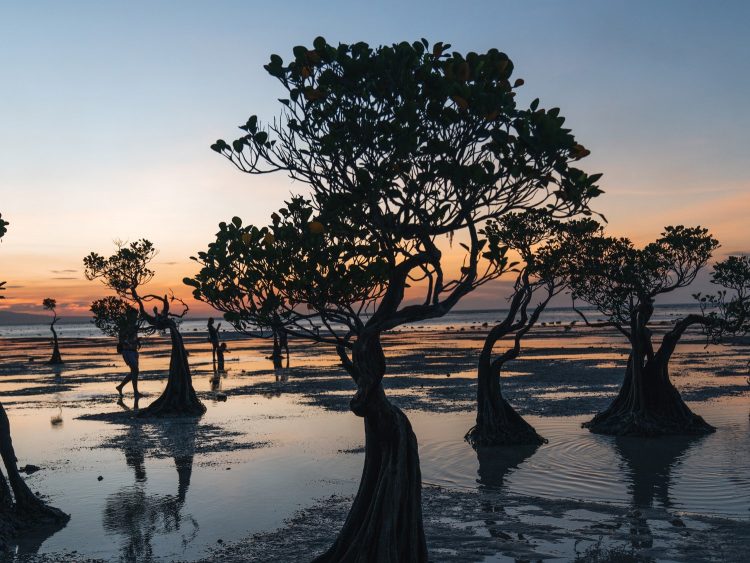 Visit Walakiri Beach for another breathtaking sunset view featuring the dancing mangroves trees. The mangroves at Walakiri are one of the most photograph places in Sumba. When the sun drop, you can get amazing shots of the sunset behind silhouettes of the trees. Be responsible when you take selfies with mangroves tree. Don't climb the trees to get that perfect selfie. Please treat them with respect. It takes decades to grow the trees.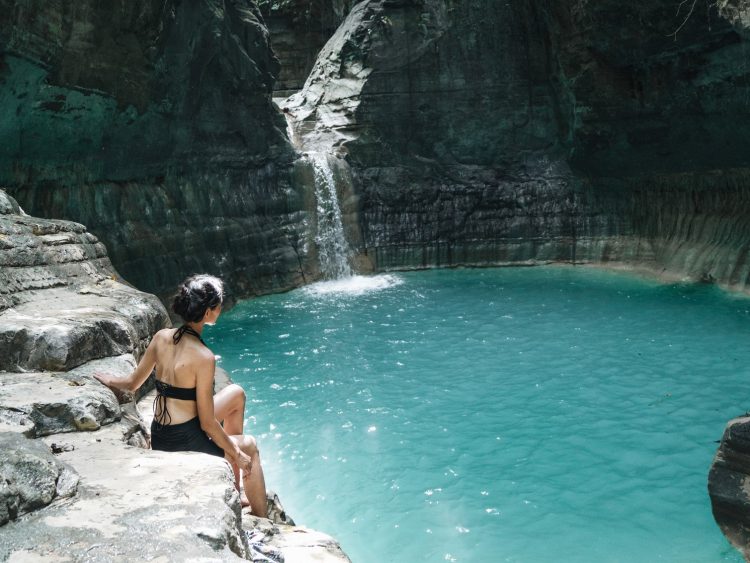 Trekking down the step hills for 20 minutes and reach this heavenly blue pool in the middle of the jungle, surrounded by limestone cliff walls. if you brave enough, try to jumping down into the water from the top of the cliff.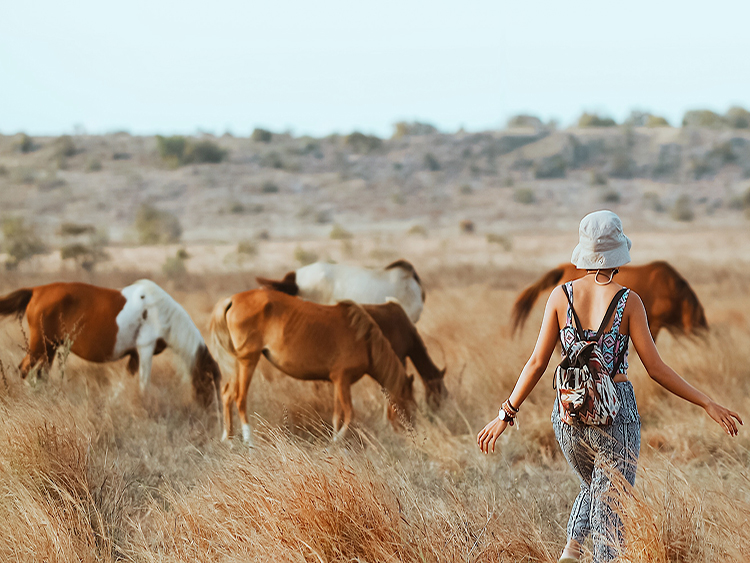 Puru Kambera Savannah becomes another interesting place to visit. You will hear the sound of the tall grass getting swept by the wind. Wild horses running around the vast savannah with beautiful sky and tall grass on the background. It's the view you'll see in Puru Kambera Savannah. The wind blows separating the grassland makes for a perfect trip story. What a new experience!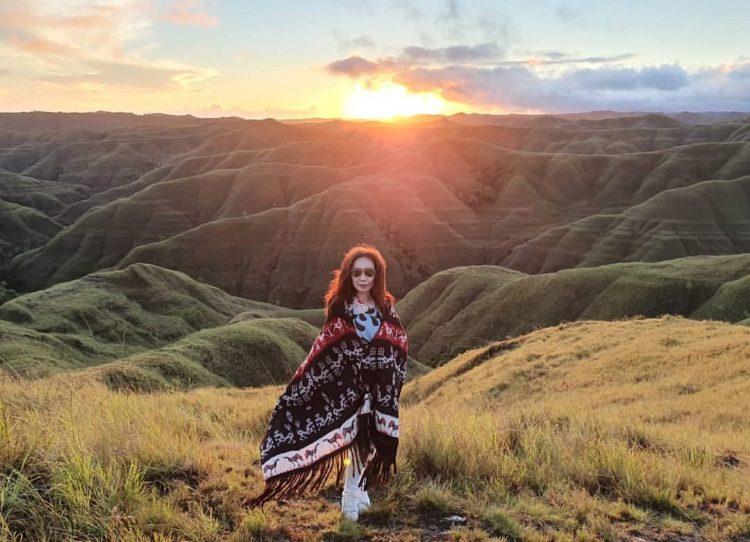 Tanarara Hill covered with savanna grass which is an authentic view of Sumba. It makes a great background for Instagram pictures.
WHY WANDERNESIA?
Handpicked Experiences
Discover amazing things to do in Indonesia
Best Price Guarantee
More saver with best price & no hidden cost
Local Expert Support
Our local experts are ready to give you the best recommendation