3 Days Borneo Island Kelotok River Cruise – Join Tour: Orangutan & Dayak Village Tour
Embark on the adventure of a lifetime while in Borneo! Enjoy the River Cruise to Palas Island and see the Orangutan in their natural habit
| Tour Name | 3 Days Borneo Island Kelotok River Cruise – Join Tour: Orangutan & Dayak Village Tour |
| --- | --- |
| Duration | 3 Days 2 Nights |
| Tour Type | Join in Tour – River Cruise Tour |
See Orangutan and Explore The Nature of Borneo Island
Enjoy a join trip 3 days cruise on a kelotok river cruise to explore the exotic of Borneo Island. Cruising down the river and searching for Borneo Orangutan. After arrival at Pangkalan Bun airport meet service around 8 AM, you will be welcomed by our local guide and transfer to Kumai port by car. Board on the boat and sailing to Kahayan River by traditional Kalimantan river cruise while observing the wildlife. Come to Central Kalimantan, this trip offers you a relaxing jungle river journey. Stop in forest rehabilitation site to observe the Orangutan, and visit traditional villages to meet Dayak people of Borneo ethnic group. Catch some of the best views on a fascinating 3 days river cruise tour, such as floating houses, river vegetation, and glassy reflections on the black water lakes. The tour located in the forest and river, antimalarial drugs should always be purchased before traveling.
Whether you're in the mood for a romantic adventures tour, a relaxing tour, or a family trip, this Borneo river cruise tour would suit your interests. The upper deck is large, it is used for meals and as a place to enjoy the spectacular view from the upper deck. There are relaxing deck chairs on the top deck for a relaxing soak while passing scenery from the boat. A perfect way to explore Borneo rivers and explore Borneo's wildlife in their natural habitat. See Orangutan, colorful birds, and others along the riversides. If you are lucky you can observe the shy long-nosed monkey. These Borneo river cruise tour packages include airport transfers, local tour guide, cabin accommodation, meals, canoe boat, and English speaking guide.
Enjoying Borneo Island from Different Perspective
A trip that combines the best river vegetation, exotic Orangutan, tradition and typical experiences! We highlight the best examples of tour destination. You can have a quick look at the floating house, visiting local villages, encounter dozen species of endangered wildlife in Borneo, and observe Orangutan in a pre-release island operated by the Borneo Orangutan Survival Foundation. Also, you will have a visit to the elder's house to enjoy the traditional spices coffee while sharing stories.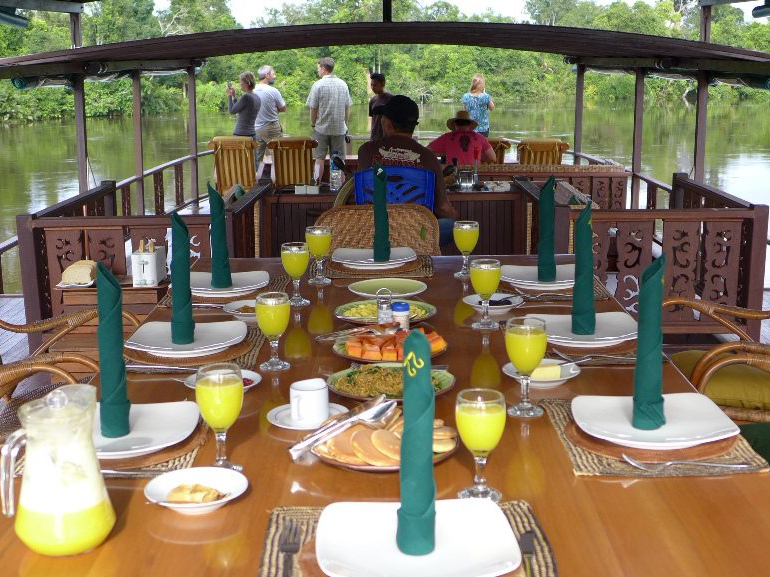 Comfortable deck boat with very comfortable relaxing chair also available to help you relax in style with soothing sounds of a rainforest symphony echoing all around. Enjoy its amazing waterways aboard a traditional Kalimantan boat. Breathe in the fresh jungle air while enjoying your meals on the deck boat.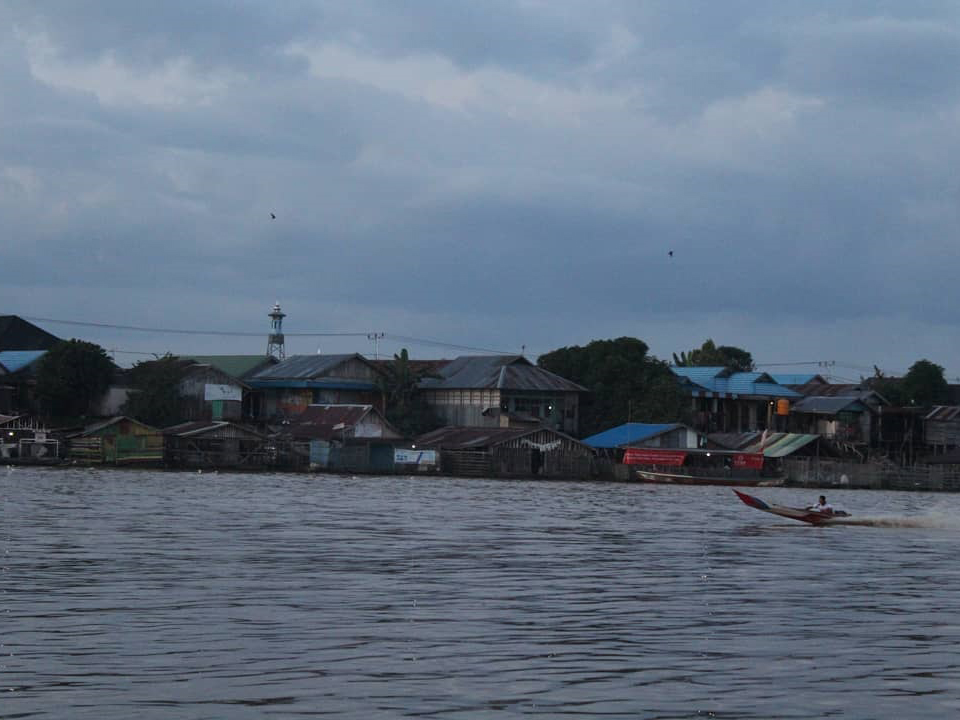 Around the edge of the Kahayan River, you will see many floating houses. The number of floating houses around three hundred. All household activities are carried out above floating houses.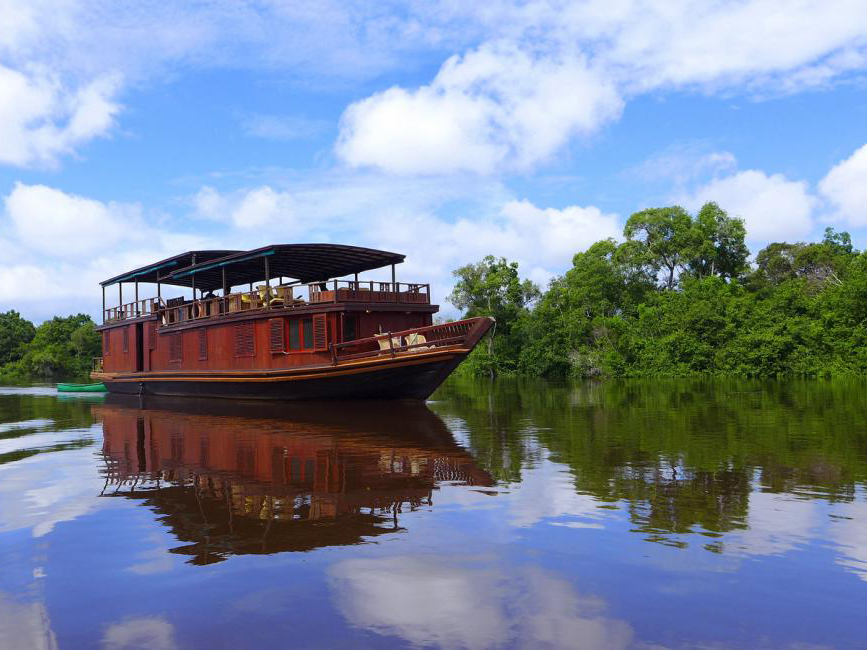 The river and its environs are home to many fascinating species of river vegetation and animals. Keeping an eye to see dozen species of wildlife in Borneo such as hornbill, colorful birds, and shy proboscis monkey.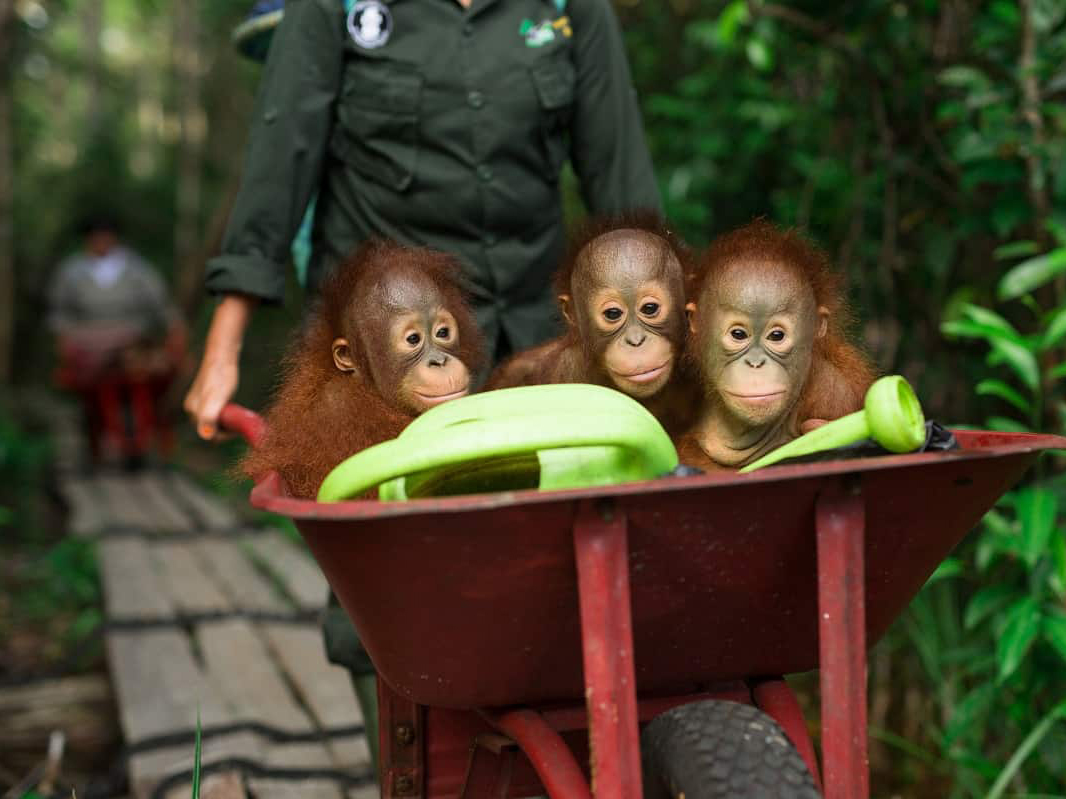 Encouraging the protection of orangutans and their habitat conservation. Borneo is the best place to see orangutans in the wild with several sanctuaries to increase your chances of sightings.
WHY WANDERNESIA?
Handpicked Experiences
Discover amazing things to do in Indonesia
Best Price Guarantee
More saver with best price & no hidden cost
Local Expert Support
Our local experts are ready to give you the best recommendation