4 Days Banjarmasin South Borneo Tour: Floating Market, Trekking & Dayak Village – All Inclusive
Experience Borneo like a true local – visit floating market, Dayak Tribe Village and Jungle trekking
| Tour Name | 4 Days Banjarmasin South Borneo Tour: Floating Market, Trekking & Dayak Village – All Inclusive |
| --- | --- |
| Duration | 4 Days 3 Nights |
| Tour Type | Private Sightseeing Tour |
South Borneo Tour: The Best Outing Experiences in Banjarmasin
Welcome to Banjarmasin in South Kalimantan or also called Borneo, and enjoy this Borneo tour. 4 Days Banjarmasin South Borneo Tour designed for people who love nature river with local activities without worry about accommodation and meals. Floating market become one of the tourist interest in this Borneo tour. Upon arrival at Banjarbaru airport around 9 AM, you will be greeted by our local guide and transfer to Cempaka village at Martapura. See a traditional miner digs mud as they search for diamond, visit the souvenir market and old Banjarese traditional house. Continue to touring the waterways by canal in the late afternoon.
At a later date of Borneo tour, you will encounter Lok Baintan and Muara Kuin floating market. Your trip in Banjarmasin, South Kalimantan, won't be satisfying without visiting the floating market. In these markets you will be amazed with the scenery of Banjarmasin. Go to a lake to see the swimming buffalo of Nagara. There's much superb scenery to see along the way on this Borneo tour. Visit a communal house of Dayak village, swimming in the waterfall, bamboo rafting on Amandit river and jungle trekking. Stop in Alalak district to see the boats and canoes production before check out from the hotel and take to the airport. Make sure you choose afternoon flight schedule.
Adventure in The Excotic Borneo Island : Floating Market, Waterfall and Dayak Village
Let's explore Borneo island as Indonesian Kalimantan. From a culture of the traditional floating market to the exotic emerald jungle view. However, the city has its own charm that makes Banjarmasin the best place to absorb Kalimantan urban culture.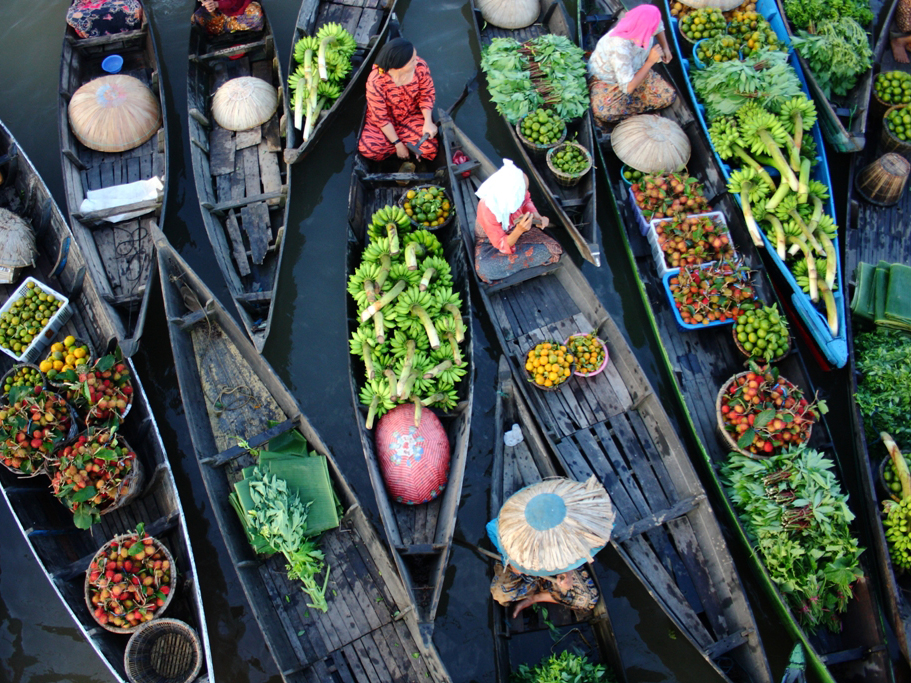 Floating market in Lok Baintan and Muara Kuin are the highlights of the most popular destination in Banjarmasin. Located in Barito River and Pinang River, here you can see a convoy of colorful boats selling goods from groceries, household equipment, meals to hot coffee. Most traders are women, wear traditional head covers called tanggui.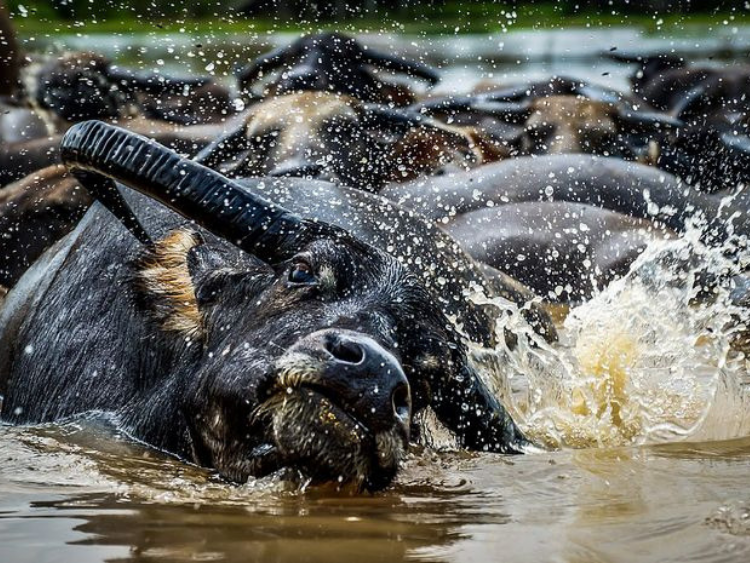 Watching the water buffaloes swim across wetlands. These water buffalo belong to farmers, so they're not wild ones. Normally these water buffalo become an attraction to visitors when they're swim in the river and find food themselves. It's a unique sight to be see them wallow in the water.
There is also a waterfall where you can enjoy refreshing water from tropical forest. The windy river and fresh clear water decorated with rocks and creeks.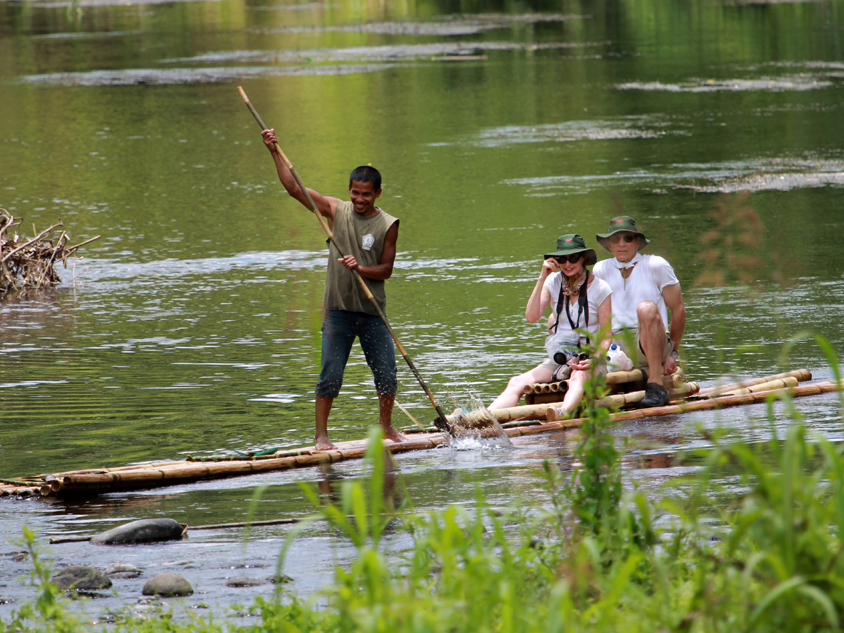 You should enjoy the magnificent scenery and thrilling sensation from a bamboo raft on the river.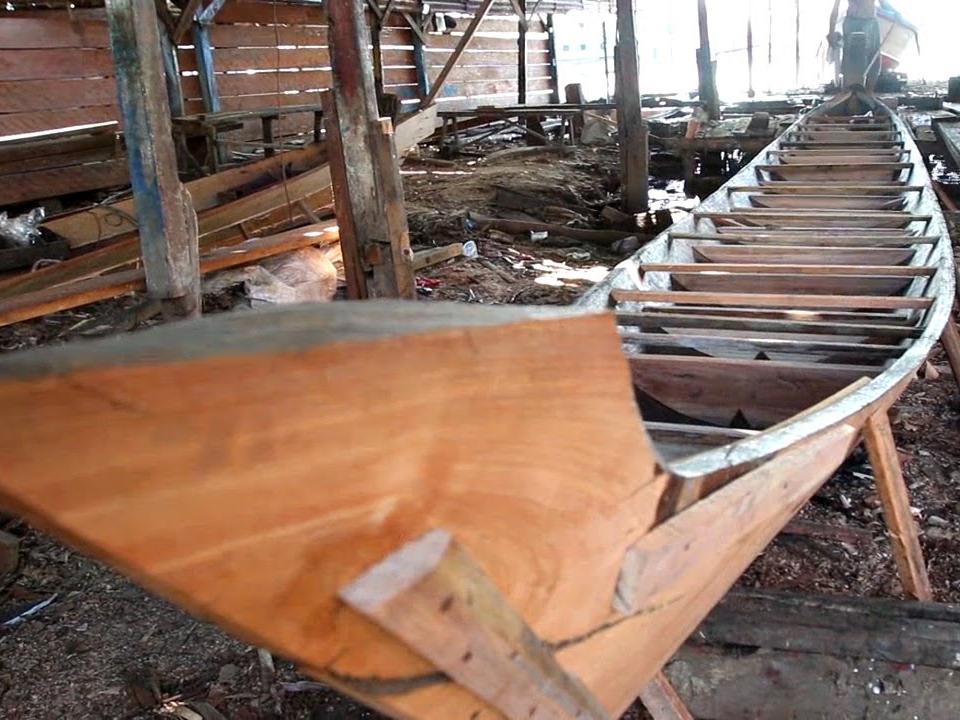 In Alalak area, there are locals making jukung and kelotok wooden boat. 
WHY WANDERNESIA?
Handpicked Experiences
Discover amazing things to do in Indonesia
Best Price Guarantee
More saver with best price & no hidden cost
Local Expert Support
Our local experts are ready to give you the best recommendation