Mind-blowing Things to See in Bali
Do you have any idea where you will spend your holiday? Bali is the best answer for this question. There are tons of things to see in Bali and you cannot ignore them. The tropical weather, humble environment and gorgeous landscape will give you unforgettable holiday ever! So, what things to do in Bali 2018? We have listed four big regions that are famous among tourists. However, bunches of things to see in Bali are in these areas! Here we go, travelers.
Kuta: First Place to Start Your Trip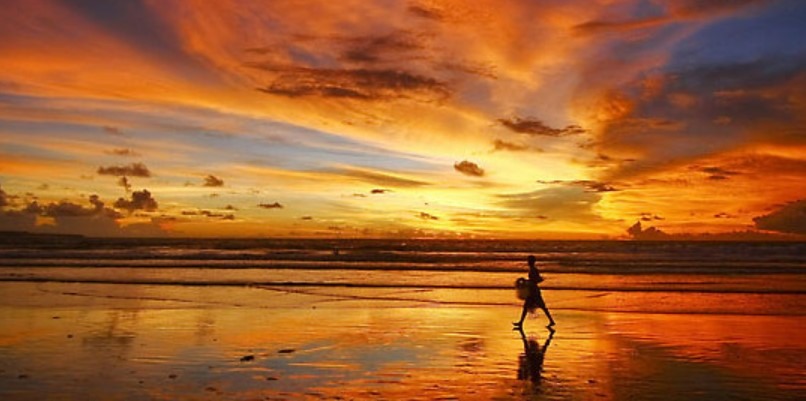 Let's start with the famous region in Bali, Kuta. Kuta is where Ngurah Rai International Airport takes place which makes it a famous place around Bali. This place has several different kinds of tourism objects and of course you cannot skip Kuta. The iconic place in here is Kuta Beach. Named after the region itself, Kuta Beach has a natural landscape that is popular all over the world. The beauty of its sunset panorama makes people curious. The collaboration of golden sky and turquoise-colored ocean has hypnotized pairs of tourists' eyes. Besides its sunset view, the great waves of Kuta Beach bring surfers here to challenge the waves. You can see lots of tanned surfers surfing in joy and showing their incredible techniques.
Kuta Beach is not the only attracting place in Kuta. For massive fan of water slides, get yourself to know about Waterbom Bali. Waterbom Bali gives you such a different vibe to enjoy water activities. This best water park in Asia will lead you into a magnificent way to explore and challenge the water slides. Waterbom Bali can be enjoyed by anyone especially kids. This activity will surely be one of your things to do in Bali with kid. Waterbom Bali has bunches of adrenaline-rushing slides that are worth to try. There are three different levels of extremeness; Mellow, Moderate and Extreme. For beginners, you'd better warm up with Mellow level rides then continue with Moderate. If you brave enough, challenge yourself with Extreme level rides. Your heart will beat faster than before, as well as your adrenaline level. You will definitely gain unforgettable experience here.
Ubud: Where You can Satisfy and Heal Your Soul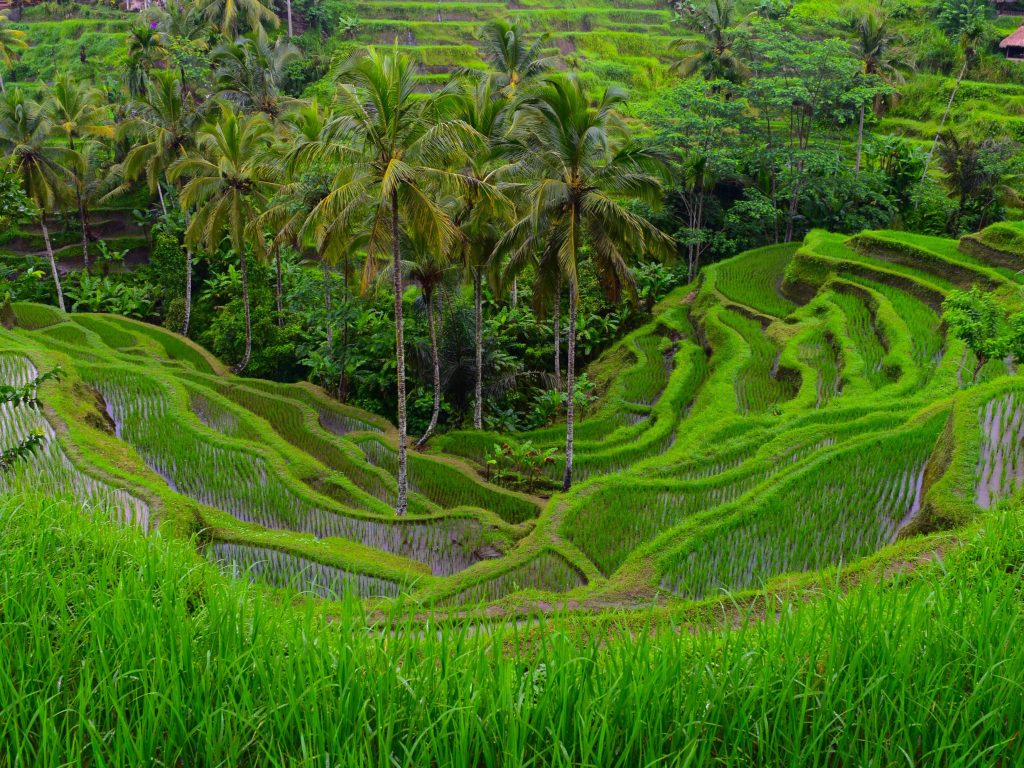 Ubud is one of the famous tourism destinations in Bali. Thanks to the best seller novel Eat Pray Love, this place turns into way more famous than before. You get lots of things to do in Ubud and it is kinda difficult to choose few of them. Ubud is famous for its cultural attraction which is way different from other places. If some tourism places give you beach, Ubud will show you the different beauty of Bali. This place has numerous incredible things to see in Bali.
Satisfy your eyes with the wide green rice field in Tegalalang Rice Terrace. This rice terrace has passed down over centuries yet still shows its original well-structured form. The best way to enjoy this incredible rice terrace is by walking through the small path between the rice fields. Ask your partner to take your picture from the back while you walk slowly. Put that photo on your Instagram account and write some beautiful quotes as its caption.
None has a perfect life. As the time goes by, you get you heart as well as your soul some scars. Bali, especially Ubud, will heal your sadness and broken soul. Go get your body and soul cleaned in Tirta Empul. This place is well-known as a holy place where you can cleanse both your physical body and spiritual  mind. When you visit Tirta Empul, you need to wear a sarong then bath yourself in the holy spring water. Ubud is indeed the best place to visit in Bali when you are about to satisfy your soul. How about what to eat in Bali? Ubud has bunches of famous local and international restaurants. You can also try tasty and savory Ayam Betutu or Sate Lilit, creamy pasta or spicy taco in Kuta!
Related Product:
Kintamani: Others Definition of Bali's Beauty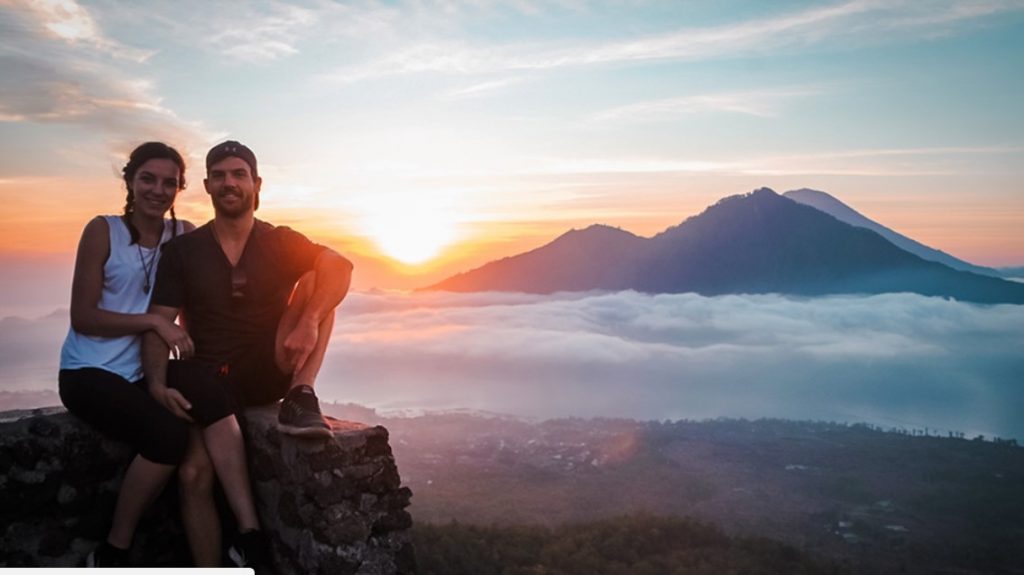 As one of the regions of Bali, Kintamani gives its contribution for Bali's tourism places. Mount Batur and Trunyan Village are the iconic tourism objects in Kintamani. Let us explain each of them for you. Both Mount Batur and Trunyan Village release such a mystical and mysterious atmosphere. Mount Batur is a sacred mountain for Balinese people. In some occasions, local people will gather and give offering for the gods. Behind its mysterious side, Mount Batur will open up its beautiful scenery for whoever wants to find it. The beauty of this majestic mount is in the sunrise scenery. You will get to watch the sun rising on the peak of Mount Batur by Mount Batur Sunrise Trekking. Consequently, you have to wake up at 2 A.M to start the trekking. No need to worry for beginners, experted guides will accompany you when you are trekking.
Another mysterious yet fascinating place is Trunyan Village. Firstly, when you come to this village you will think that Trunyan Village is just an ordinary village. However, challenge yourself to come to the cemetery here. Prepare yourself (and your heart as well) to see some dead body lay down in the cemetery! This is the tradition of this village. Whenever the local person dies (natural death, not being murdered or committing suicide), the body will be placed near the Taru Menyan tree. Even though the corpses are not buried or cremated, you will not smell any rotten odor. Taru Menyan tree in the middle of the cemetery produces fragrance smell that covers up all bad odor. This place can be your reference as the best place in Bali for couples. Your memory with your loved one will last much longer because you choose such an extraordinary place to be. Fascinating isn't it?
Related Product:
Bali Mount Batur Sunrise Trekking and Batur Natural Hot Spring
Nusa Dua: The Strong Opponent with Artistic Places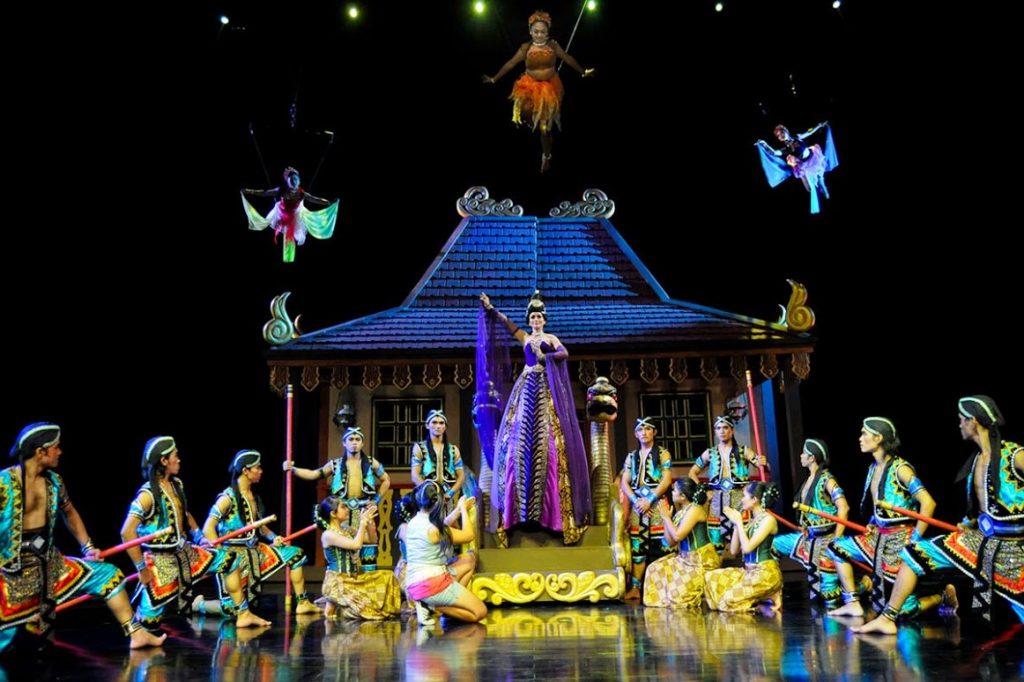 Located in the southern region of Bali Island, Nusa Dua is one of the strongest opponents of Kuta. It has almost the same beautiful beaches with great sunset view and waves as those in Kuta. There are six things to do if you visit Bali as well as Nusa Dua; watching sunset, playing water sport, sunbathing, walking along the coastline, swimming and playing beach volleyball. However, if you want to try something new in Nusa Dua, Pasifika Museum and Devdan Show will lead you in a different vibe. Pasifika Museum is an art museum where hundreds of collections are displayed and hung. This museum has numerous paintings and historical objects made by more than 200 artists from 25 countries. You can spot some masterpieces made by famous artists for example the Indonesian great painter, Raden Saleh.
Devdan Show is where you can watch the complete Indonesian culture. This show is performing many kinds of traditional culture of Indonesian from Bali, Java, Sumatra, Kalimantan and Papua. Children mostly will get the benefit of the show. They will know more about Indonesian ethnic music, clothes and dance through this show. Watching Devdan Show is indeed one of the fun things to do in Bali, so do not miss it!
Related Product: