Best Places to Go in Bali Indonesia: Culture, Tradition, and Belief
Indonesia has a big diversity of culture, tradition, and belief and visiting Bali which has the best places to go in Bali Indonesia to enjoy it all is nice to do. Indonesia has a large territory and many tribes. It makes this country has a big diversity of culture, tradition, and belief. From the westernmost part to the easternmost part of Indonesia has thousands of unique cultures and traditions.
Here, in Bali, if you have a plan to enjoy this wonderful island, one you must enjoy is the culture, tradition, and belief. Well known as the island of gods, Bali has all unique traditions to see. Combine it with the natural panoramas of Bali, all you will see here is the true harmony of nature and human life.
Devdan Show, all in one art and culture of Indonesia

To introduce you to the diversity of culture in Indonesia, Devdan Show is the right choice. This 90 minutes world-class show will give you a lesson of art and culture of Indonesia. The combination of Bali tradition, contemporary art, and another culture of Indonesia will amaze you. Then the attractive show will entertain you with its scenic combination. Moreover, you will see the cultures of Indonesia from Sumatra to Papua only in a show.
The best way to enjoy this show is with family. You can teach your children to respect other culture and add their knowledge of human life. So, travelers, don't miss it when you visit Bali to know more about its culture, life, and tradition. Devdan Show is one of the best Bali tourist attractions.
Related Product:
Trunyan and Penglipuran Village, a unique sight of Balinese tradition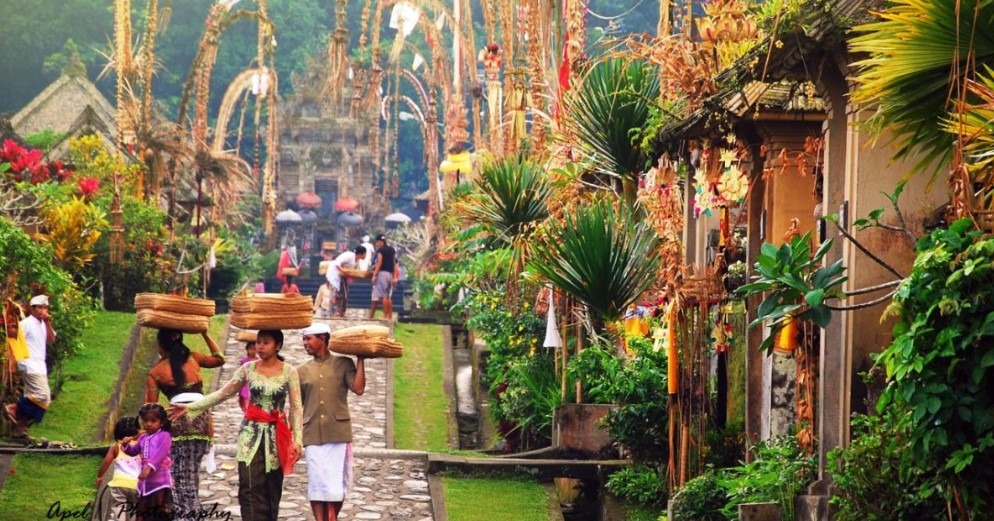 The next Bali destination place is Trunyan and Penglipuran village. This is a unique sight of Balinese tradition. To visit and enjoy the unique tradition of these awesome villages you may join Trunyan and Penglipuran Day Tour. You will get the best service and the most comfortable facilities to enjoy those two villages.
Then, let's start your journey from the mystical village, Trunyan. Here you will see the unusual funeral custom of Trunyan villagers. If usually, you see dead people buried in the soil, you will not see it in Trunyan. Local people only put the corpse on the land. The unique thing is there is no rotten smell from the corpse. Local people believe that the tree named Taru Menyan makes the corpse smell fragrant. It is so unique and you will only find it in Bali.
Next, after lunch, you will go to Penglipuran Village to enjoy Balinese traditional architecture. Like earth and sky, this Bali tourism object has different sensation than Truyan. Moreover, here in Penglipuran, you will see the most beautiful village in the world. The clean environment, unique architecture, and local tradition will welcome you. Don't forget to take your pictures here. spending time here with your couple is also awesome. Take your romantic pictures there and make this place as the best place in Bali for couples.
Related Product:
Greatest Vishnu Statue, Garuda Wisnu Kencana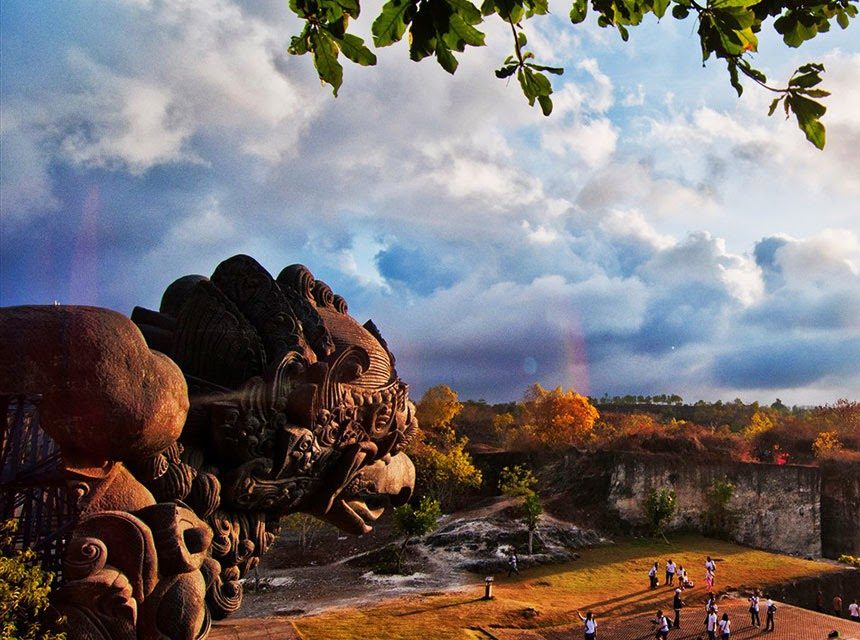 The next best place to visit in Bali to know more about culture in this island of gods is Garuda Wisnu Kencana. The main attraction of this GWK Park is the great statue of Vishnu. The limestone wall around it makes the panorama getting more awesome.
Further, you can enjoy the traditional dance of Balinese dance and Kecak dance here. Kecak dance is a famous traditional dance of Bali. The dancers' movements will amaze you and you will enjoy it. Moreover, here in GWK park, if you are hungry you may come to Beranda Resto to satisfy your hunger. The cuisine is nice and you have to try it.
In addition, if you want to explore Bali and you are lack of direction, just call Bali Private Car Rental. The friendly driver will bring you to anywhere you want. Just tell the driver where you go and your destination is on your hand. Easy, cheap, and practice to explore Bali.
Related Product:
The only ceremony you can find in Bali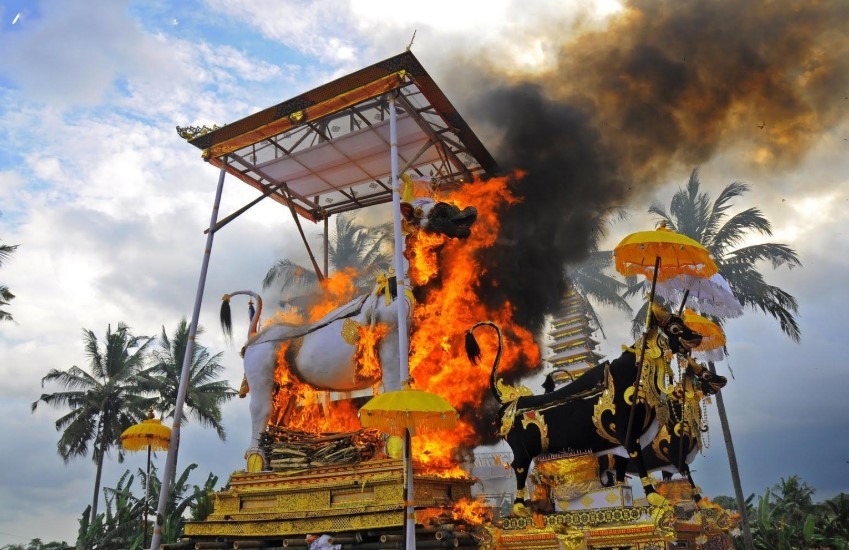 Travelers, Bali will always impress you with its unique cultures and traditions. Here are some ceremonies you can only find in Bali. The first is Ngaben, this is a process of burning corpse. Local people believe that dead people are not really dead. They leaving family is prohibited to cry since the dead will do reincarnation and becomes their relative again. Then, you may also come to Kesiman Village. The mystic thing you will see here is a massive possessed. They will scream, dance, and even stabbing Kris (Double bladed-dagger) to their own body.
Further, you can also see massive kiss at Sesetan Village, Banjar Kaja. When you kiss your couple, it is something usual but here you will be invited to have a massive kiss. This ceremony will be held a day after Nyepi. Local people call this ceremony as Omed-Omedan. Moreover, they believe that this ceremony will avoid them from illness.
So, travelers, when will you decide to visit Bali for its unique ceremony?. Don't miss it since there are many unique cultures and traditions you will find in Bali.
House of Worship, Puja Mandala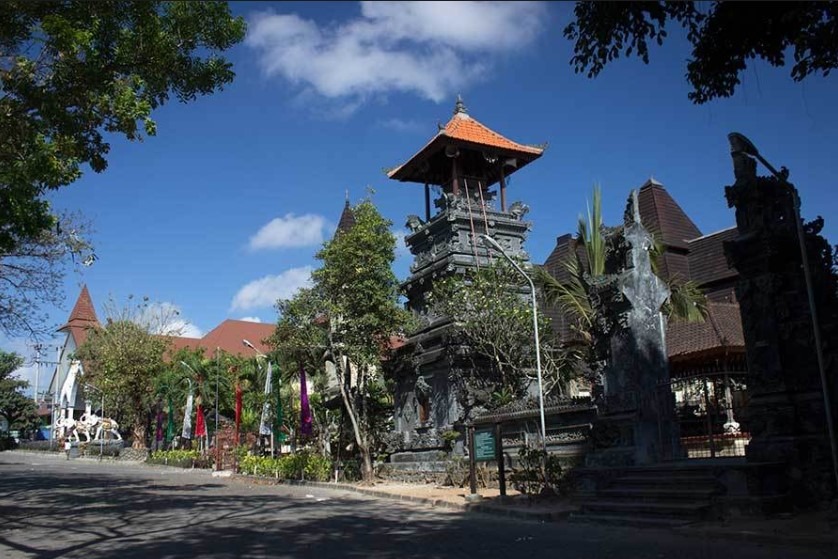 Next destination of your Bali adventure to know more about the cultures, traditions, and beliefs is Puja Mandala. In Indonesia, there are many religions and beliefs. In Bali, there is a place for five different religions to pray in a complex. The name is Puja Mandala. Further, you can find five different worship place in this place.
You can find Pura Jagat Nusa Dua for Hindhus. Church of Paroki Maria Bunda Segala Bangsa for Catholic. Wihara Budha for Budhis. Protestant Church for the believer of protestant and Masjid Agung Ibnu Batulah for Moeslim. This one of public places in Bali shows you that living in high tolerance will give you the true meaning of harmony. So, travelers, just try to visit this destination of Bali to learn how to respect each other and living in a good harmony of diversity.
Well, travelers, enjoying Bali is enjoying the best part this world. Bali will always ready for Bali new destination. It all will give you the best moments of your holiday. Don't think too long for Bali, just come and enjoy it. Happy holiday in Bali, travelers.