Where You Can Stay in Comfortable Boutique Hotel
Looking for Boutique Hotel Bali is an option of where to stay in Bali. Spending a holiday in Bali is always full of happiness. Many attractions and enjoyments are provided for travelers' satisfaction. You can get all the best service of beautiful panoramas and amazing rides. Moreover, many places to stay are perfect with the number one service and facility.
An option of where to stay in Bali is using Boutique hotels. You can find it easily and feel comfortable in all the facility. Then, which one is the recommended ones. The following gives you information about 6 lists recommended Boutique Hotel In Bali.
The Ark Holistic Boutique Hotel Ubud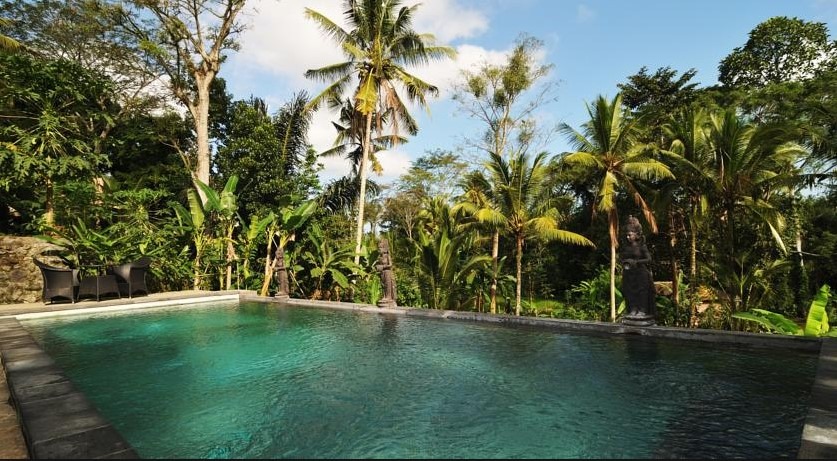 Starting your journey in Bali, there is The Ark Holistic Boutique Hotel in Ubud. This accommodation offers a nice and comfortable place to stay. Located in Ubud also gives a fresh and relaxing experience.
Further, how about the facility? It is complete with some nice services. You can relax with the spa and massage. The park and longue can be used together. Then, pick up service from airport and area surrounding are also available. You can use the kitchen to cook your meal with your new friends. The price is also affordable and worth enough to stay.
What about the room? surely, you will like it more than what you are expecting. Nice and comfortable bed brings you to have a very deep sleep. The private bathroom guarantees your privacy while having water time. It is complete with all bathing tools and you can use it freely. In addition, this accommodation is close to Monkey Forest and Ubud Market.
Tetirah Boutique Hotel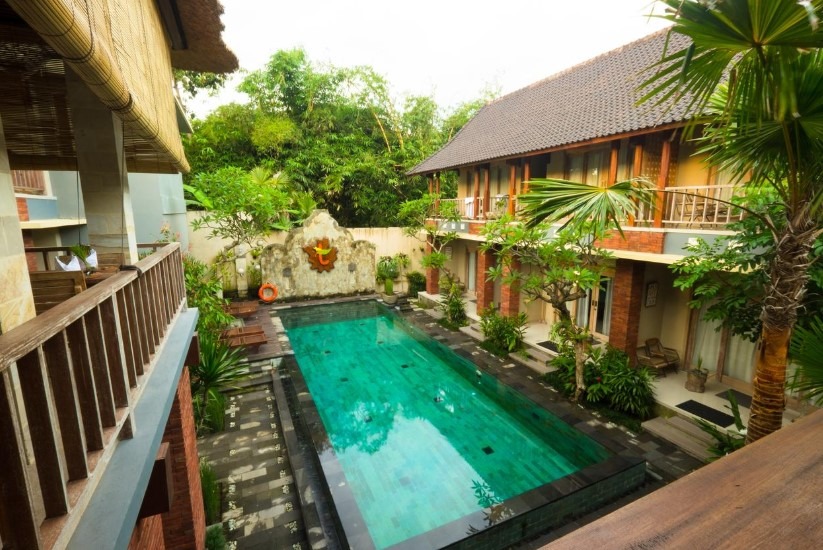 Still, in Ubud and less than a kilometer away from the center of Ubud, there is Tetirah Boutique Hotel. Spending your stay in Tetirah Boutique Ubud is complete with restaurant, free wifi connection, and swimming pool.
Exploring area surrounding is also available. Doing cycling will be nice with the rental bike from the hotel. You will also get a large parking area for your vehicle. Checking the room, you will get a comfortable room with TV inside it. The bathroom is also comfortable with a clean and nice facility. All the facility here is well-taken care. You will feel comfortable along with your stay in Tetirah Boutique Hotel.
In addition, don't forget to visit the Ubud market. It is only a few minutes away and you can buy many souvenirs.
Steenkool Hotel Seminyak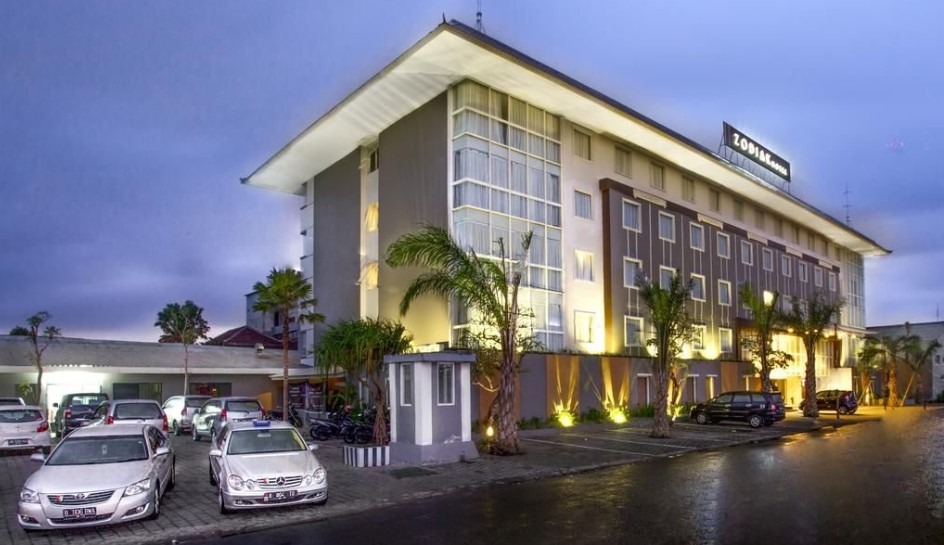 Move to Seminyak and you have Steenkool Hotel Bali as your next option. located not far away from the famous Warung's Made, this accommodation offers an elegant style of the hotel. It is complete with a free wifi connection and a swimming pool. you can relax and enjoy your leisure at the swimming pool while having a drink.
Next, let's see how the room spoils you. Complete with TV and air conditioner guarantee your comfortable stay. The bed is nice and the room ambiance is relaxing. The bathroom is nice and clean. It is complete with towel and hair drier. Inside the room, you will also get a comfortable seat. You can sit and relax while watching a movie with coffee or tea.
Next, a good news for the culinary hunter, this accommodation is not only close to Warung's Made. Gado-Gado restaurant is only a few minutes away.
Luxury Boutique Hotel Bali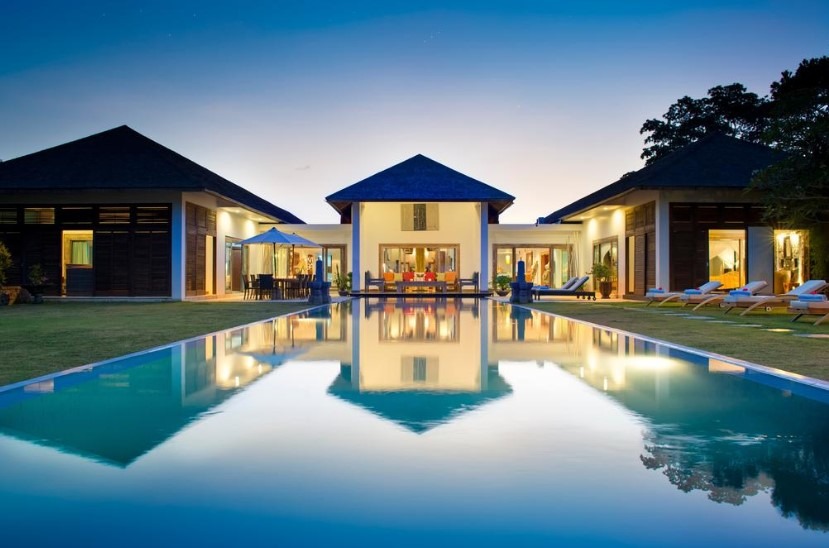 On the fourth list, you will move to Tanah Lot and get Luxury Boutique Hotel Bali as an option. The park, outdoor swimming pool, a restaurant, and a large parking area, spa, gym, and many more. All of them is ready to welcome you with a friendly smile.
Many activities you can do while spending your time in Luxury Boutique Hotel Bali. exploring the area surrounding is free with a free bicycle. The other option is fishing and trying to ride a horse. Diving is also available since Kedungu beach is less than 4km away from the hotel.
Furthermore, the room facility is worth enough to stay in. Complete with a TV and DVD player, the balcony is also nice to relax. You can take a seat and drink your tea or coffee while enjoying the view. Moreover, the kitchen is ready to be your cooking partner. With a complete tool, all you need just prepare your best menu. The bathroom is also nice and comfortable with a towel and any other bathing tools.
Destiny Boutique Hotel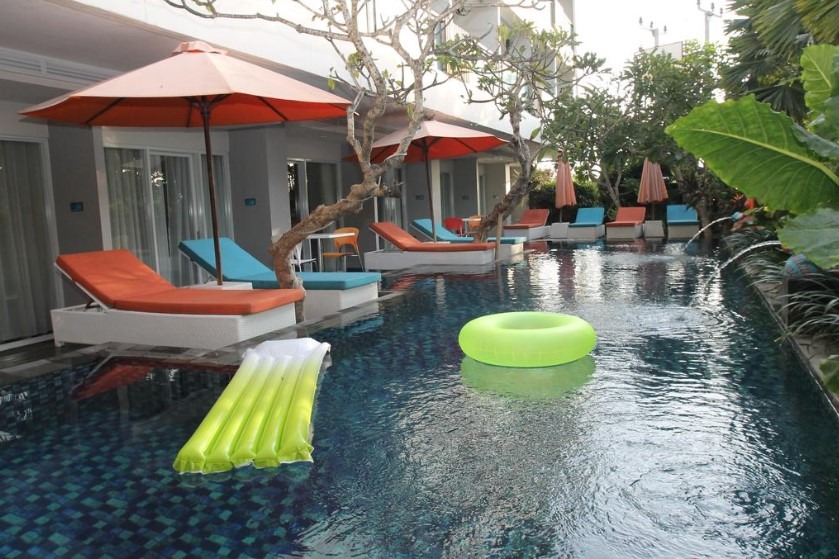 Another boutique hotel in Seminyak, Destiny Boutique Hotel. It comes with a highly comfortable bedroom to stay. Nice and complete furniture is what you see when the first time entering the room. Complete with TV and air conditioner make it more comfortable. The personal bathroom also keeps your privacy stay in your room. It is nice, well-taken care, and comfortable to spend your night.
Furthermore, this Boutique hotel is not only about the room facility. It is complete with swimming pool. You can swim in it or even just relax at the edge of it. Airport picks up service is also available. If you want to explore Seminyak, you can also rent a car from the hotel. Don't forget the restaurant. It offers Indonesian and western food to satisfy your hunger. The taste is delicious and highly recommended to taste. In addition, there is a Sky Lounge at this hotel. Enjoy the cocktail while having a nice view from the top building.
Oshan Bali Boutique Hotel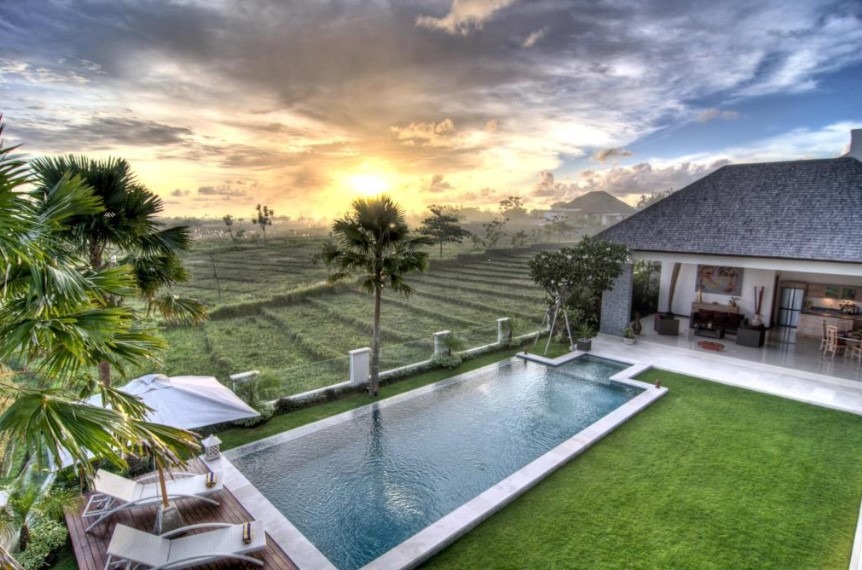 On the last list, there is the Oshan Bali Boutique Hotel. Located in Canggu near Seminyak, you just have to go to the direction of Batu Bolong beach. This boutique hotel offers a luxury place to stay in. It is complete with Yoga Class. The restaurant also offers many kinds of food. From Indonesian foods and American foods are ready to make your tongue happy. Not only those ones, you still have a swimming pool and park to spend your leisure. The magic view of Canggu rice field is also ready to stay with you.
Further, the room will welcome you with a luxury facility. It has a nice bed to sleep in. Nice bathroom to a have a shower time. TV and DVD players are ready to be with you. the ambiance inside and outside the room create a perfect harmony for your stay. Nice to stay and nice to feel at Oshan Bali Boutique Hotel
In addition, it is close to Canggu destination. Echo Beach and Canggu Club are only a few minutes. La Laguna Bali and Petitenget are also able to reach in a few minutes. Never miss those destinations while spending time in this hotel. It is perfect and you have to do it.
Choosing a right Boutique hotel in Bali is a must. With a right choice, you will have the right enjoyment. Never think too much of where to stay in Bali. the choice is much as much as the enjoyments. Have a great holiday in Bali.