What To Do in Kuta For Family Traveling?
Do you have a plan for a family vacation and still confuse about what to do in Kuta?. Keep relax and read the following information for your family vacation in Kuta, Bali. As the icon of Bali tourism, Kuta has many fans. Many people come here and many of them are spending a family vacation here.
Bringing your family here in Kuta Beach is a right choice for you. Your wife or husband, and children can do many things together. Beach game and some rides there will be your enjoyments. So, if this year is your plan for Kuta beach, this article is the best solution to your problem.
Before you start your family vacation in Kuta, you should know about Kuta. Since many years ago, Kuta has been the icon of Bali tourism. It is located near Ngurah Rai Airport. Further, the famous of Kuta is well know from the past. In the past Kuta was a trading area of Balinese trader. From this trading activity, the beauty of Kuta become well known. Now, this part of Bali become the place that always full of travelers. Hopefully, this little Kuta beach description helps you to know more about Kuta.
Not Always About Beach but WaterBom Bali is an opt too.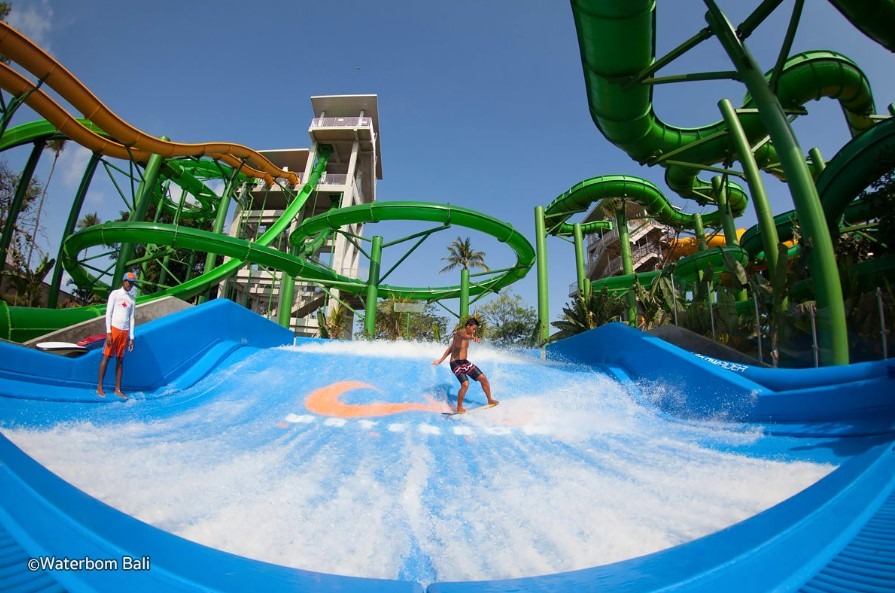 If a beach is too mainstream for your family, move to this water amusement park. Visiting Kuta is not always on the beach but there always many other options to try. Waterbom Bali is one of best recommendations for a family trip in Kuta.
This water amusement park offers not only water rides but you can also try some cuisine here. well, what about the enjoyments there?. There are many water rides you can try in this biggest waterpark in Bali. Superbowl, Boomerang, Smashdown, Pipeline, Macaroni and many more. All the water slide is funny and challenging as always. You can also relax your body in Lazy River. There you can flow on the water, relax, and refresh your mind.
Your children will be so happy here since children are always interested in playing water. Moreover, when your children are busy in playing water rides, you can spend your time with your wife or husband. Or the other choice you can do is accompanying them to play the water rides. This will be the warmest family trip even though you are playing in the water.
Well, of course, this is not the only option for a family vacation in Kuta. There are still other options you can try. The next option is about the beach and the activity you and your family can do there.
Related Product:
Give Your Family the Experience of Surfing.

"Are you kidding me?", "Surfing is too dangerous for my child". Throw away that way of thinking in Kuta beach. It is to mainstream if you enjoy a beach only for sitting, watching, and picturing. Play with the water, but not only pedaling your legs in the water. Here you can bring yourself even your kid to play surfing.
YAP, there is Odyssey Surf School in Kuta beach that always ready to teach you how to play surfing well. Moreover, here you can choose your own class. You want a private lesson, semi-private lesson, or group lesson, all are available. The private lesson is highly recommended for your kids, they can learn faster more than your expectation.
If you can't do it too, don't worry. You can try to learn surfing too. Even this will be your first experience, the professional instructor are always happy to serve. For more information, the instructors here are licensed and it is the guarantee of your surfing lesson.
well, do you want to try this surfing school?. You, your wife or husband, and children can try it together. Family surfing lesson is not bad, right?
Related Product:
Play More, Do More, and Get the "More".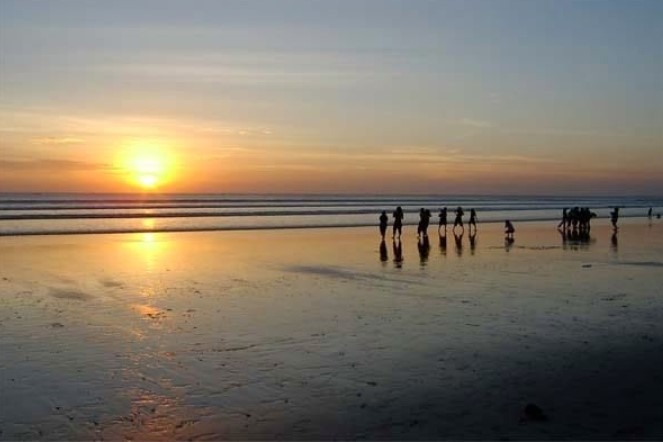 Holiday is always about the More, More, and More of happiness. Like Albert Einstein said,"Look deep into nature and then you will understand everything better". That famous advice is a good advice for a family. Understanding the nature together with a family will bring you to the deep understanding of every single family connection.
Making family games in Kuta beach is so much awesome. Further, you can get your valuable togetherness here as a special gift from Kuta. Ask your kids to play kite with you. Accompany them and make sure the kite is flying high. Or, you can build a sand castle with them, playing water with your wife or husband is an opt too. Moreover, you can also bring your beloved family to explore Kuta. Sightseeing the beach, walking on the smooth sandy beach, enjoying the cuisine are part of togetherness. The more you give them the happiness of holiday the more they give you love of every single day.
Exploring Area Around Kuta.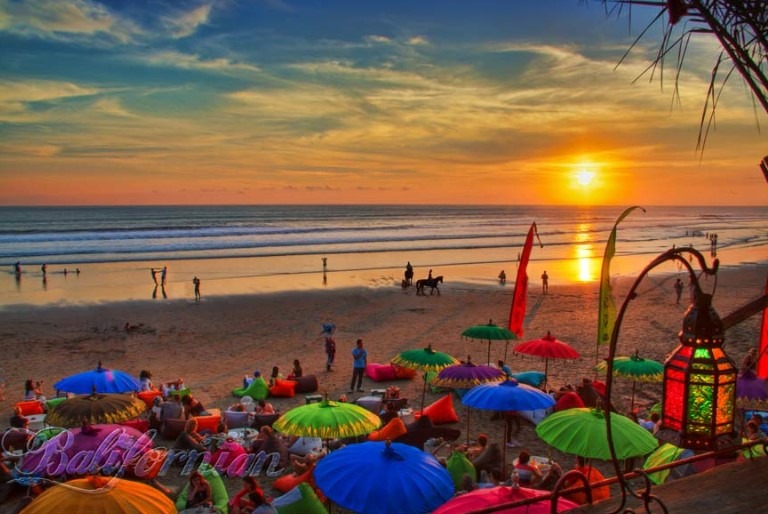 Enough with Kuta? If it is enough for your family vacation you can try to explore the area around Kuta. Don't worry for the panorama you will see. Every single thing here is awesome as always in Bali. you can try to visit Seminyak and Legian.
Let's start from Seminyak, here you can do many things to do in Seminyak. This place is famous for the beach too, same like Kuta. The difference is there is not only a beach you can explore. There are Double Six beach, Echo beach, Canggu beach, Kayu Putih beach, and Seminyak beach. Echo beach is famous for the sunset and place for Sunbathing. Canggu is famous for the surfing area. Moreover, Seminyak is very famous for the cafe and premium coffee. So don't forget to bring your family here if you visit Kuta.
The second option is Legian. This place is suburban of Kuta and located in the northern part of Kuta. The beach here has the white sandy beach. you can also try the spa and stay in a hotel in Legian. As a part of Bali, Legian also has a beautiful view of a panorama, so don't think twice if you want to come here.
Further, if you want to get the best family vacation. The only thing you have to do is dream it, wish it, and do it. Happy family vacation for you all travelers.