Rest Yourself in The Best Hotels in Seminyak
The island of Gods, Bali, is a great place to spend your holiday, especially Seminyak. Lots of tourism objects as well as best hotels in Seminyak are ready for you to visit. Seminyak is one of Bali's regions. Located beside Kuta, makes this area easy to reach from the Ngurah Rai Airport. As the luxurious area, Seminyak has countless premium places that worth to try.
When you're about to explore Seminyak, mean that you need a perfect accommodation. Once you done the Seminyak adventure, the best thing to release your fatigue is staying at a cozy hotel. If you browse the internet, you'll find hundreds of hotels, villas, and resorts in Seminyak. You may pick whatever you like based on your favorite. Among them there are several best hotels in Seminyak, so here are the brief descriptions of them;
The Seminyak Beach Resort & Spa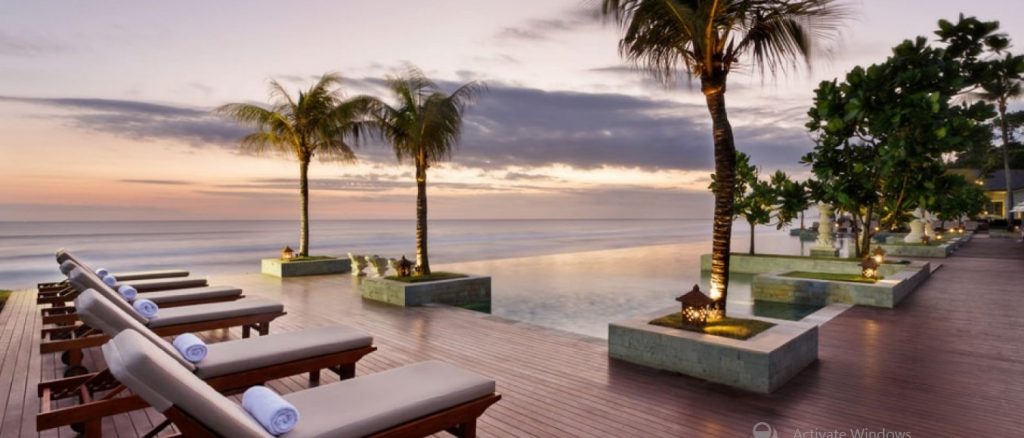 Seminyak is famous for its mind-blowing beach. There are some lovely beaches that you may visit. However, the most popular one is Seminyak Beach. This beach is right beside Kuta, which means that it has the same features as the famous Kuta Beach. Moreover, you may get better attraction in Seminyak Beach. What is that? A privacy. This beach is less hustle due to its secluded.
If you want to upgrade your beach privacy, then stay at The Seminyak Beach Resort & Spa would be the best choice. This extravagant resort is near Seminyak Beach. You'll have a 24 hours access to the lovely beach if you book a room in here. The beach is ready for you whenever you want to come! You don't need to get traffic or anything just for enjoying Seminyak Beach. For an introvert, sitting near the hotel pool while watching the sunset would great also.
Dash Hotel Seminyak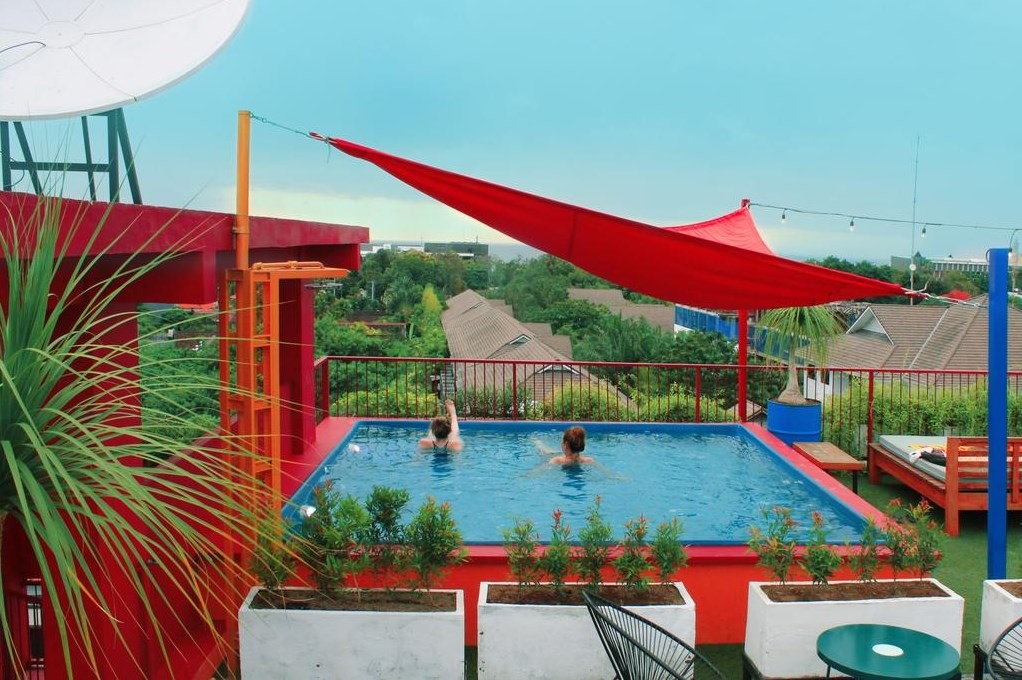 If you are thinking that Seminyak attractions are all about beaches, then you need to fix it. All the Bali's regions have various objects including Seminyak. Beach is just a little piece of Seminyak attractiveness. So, if you want to know more about Seminyak tourism objects, be ready to explore from side to side. To have a complete adventure, you need to spare some days off. Moreover, browse all the things that you can do in Seminyak, as well as the accommodation.
For your fast hotel references, you may call for a service in Dash Hotel Seminyak. This hotel is one of best hotels in Seminyak. Located in the middle of tourism spots, you may have an easy access to many places. Do you want to get tan at the beach? Then walk for about 5 minutes from the hotel to reach Seminyak Beach. Is shopping your middle name? Seminyak Square is just 15 minutes from the property. Visit Bali means we need to have a healing trip then, Petitenget Temple will be at your reach for about 15 minutes away!
TS Suites Bali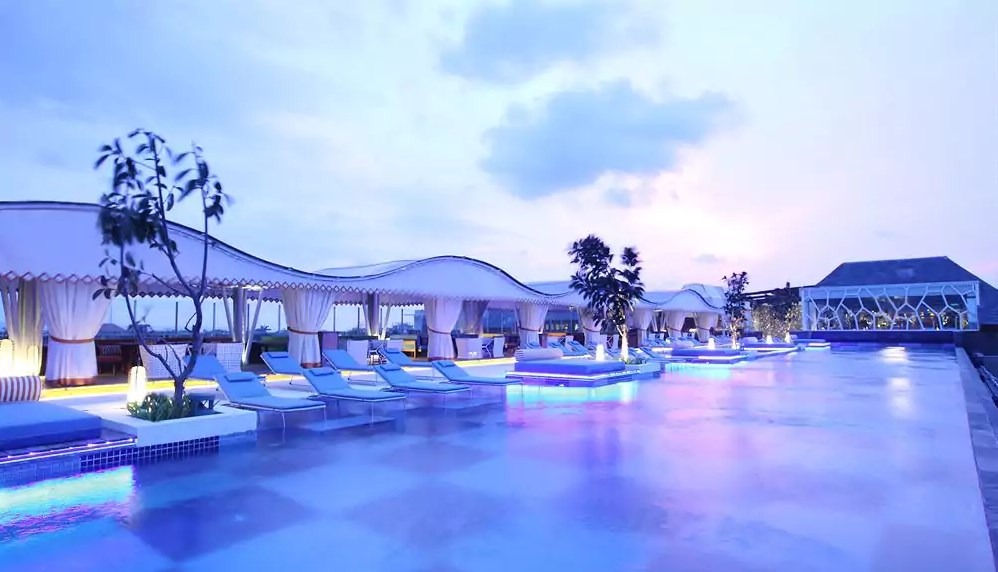 Some people might put accommodation on the last list of their vacation schedule. However, finding a comfortable place to stay is important as well. When you have done exploring from place to place, you need to stretch your feet. Well, that is not just as simple as lying down and sleeping. Let's we imagine if you just randomly book a hotel room, without consider lots of aspects. You won't get the best services! Your room might be untidy or anything, the food would be under your expectation, then the worst is the staffs might not such a friendly people!
TS Suites Bali is ready to throw away all those bad things. The hotel building and design might make all the architecture enthusiasts fall in love. The simple yet luxurious decorations will make you feel like in such simple world. Moreover, a little touch of futuristic architecture creates the unusual vibe. Even though you're not visiting the tourism places in Seminyak and just staying at the hotel, your vacation is still memorable.
The Kayana Villa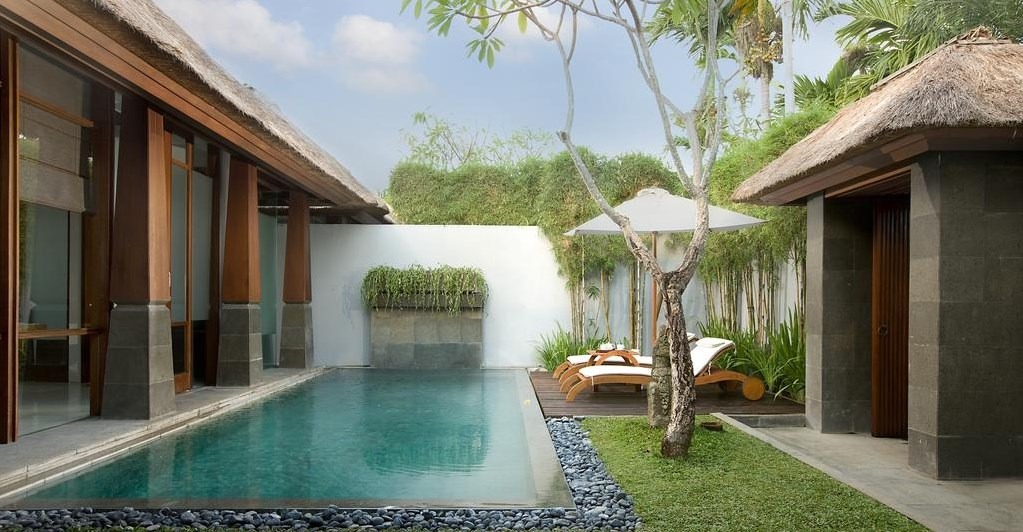 Bali is all about romanticism. Believe it or not, lots of people come to Bali to seek for love or reunite their loving bond. The atmosphere in Bali is great for knitting your romance memory. Moreover, you can visit lots of places that stead the loving vibe!  You can hold your sweetheart then watch the romantic sunset view in Seminyak Beach, or have a romantic candlelit dinner near the beach. For adventurous couples, Bali has tons of extreme places for you to challenge your adrenaline!
Having some romantic activities are great, however, you need to consider on your rest time. The Kayana Villa is a great place to stay for whoever seeks a romantic resting. The designer of this villa created it as a place for lovebirds. Based on the famous ancient love story of Ramayana, he made the villa to have a strong romantic vibe. The villa location is just 5 minutes away from Seminyak Beach. You may ask your lover to visit the beach whenever you like! There are lots of activities that you can choose; jogging in the morning, tanning in the daytime or watching the sunset. Book the service here then choose your favorite activity!
Alila Seminyak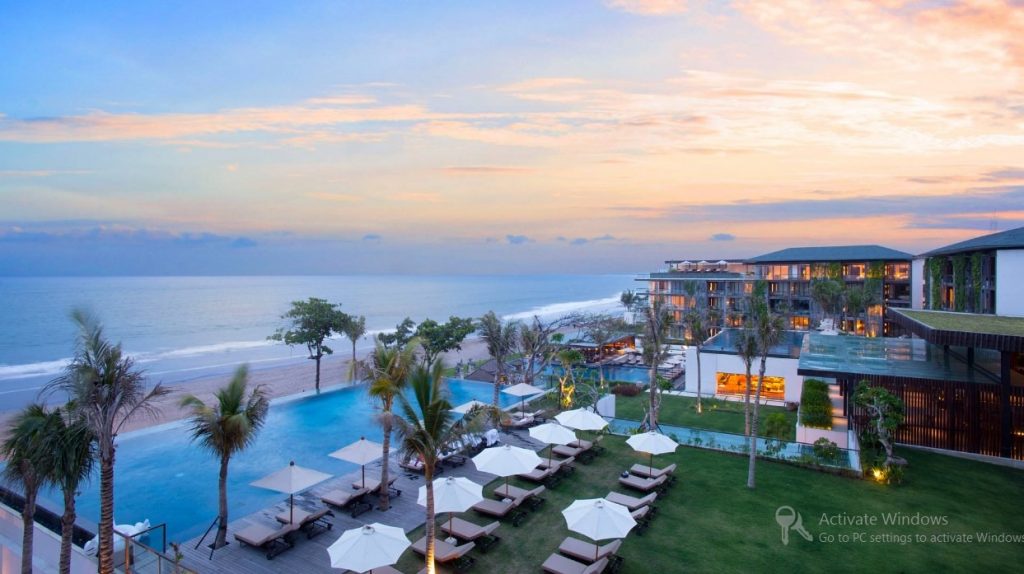 People have a similar mindset that vacation means trying lots of unique and new things. If you're a first-time traveler who comes to Bali, this place is like a challenging playground. Lots of tourism diversities are ready to please your curiosity. You may challenge yourself to try an extreme sport, learn a new culture or taste unique traditional food in Bali, especially in Seminyak. Well, this kind of concept might be suitable when you're on fire. However, if it comes to the resting place, it's better for you to pick the best hotels in Seminyak. If you choose the best one, you not only get the comfortable place to stay, but also the first-class services.
There are lots of top places to rest in Seminyak. Moreover, we believe that pick one from those options will make you confuse. So, as the recommendation, Alila Seminyak is worth to book. This beachfront resort serves you lots of pleasures. If you're a beach boy or girl, the direct access to the Seminyak Beach is all yours in here. You just need to walk for less than 10 minutes to reach the fresh ocean!