Looking for a place to spend your holiday in Bali?
Places to stay in Bali have many attractions to fulfill your hunger of vacation. Since Bali is a famous island with awesome scenery in it, many tourists always come to this amazing island. Panoramas of Bali offer special sensation and feeling. No wonder that many people like to stay longer when spending their leisure in this tropical island.
Having a perfect vacation in Bali must be accompanied by a perfect place to stay. Choosing a right choice of hotel, resort or villa is an important need. Then, to accommodate your need, there are some choices of places to stay in Bali. This summary is the best recommendation for your awesome places to accompany your holiday.
Katamama, A Luxury Place At The Seaside Of Seminyak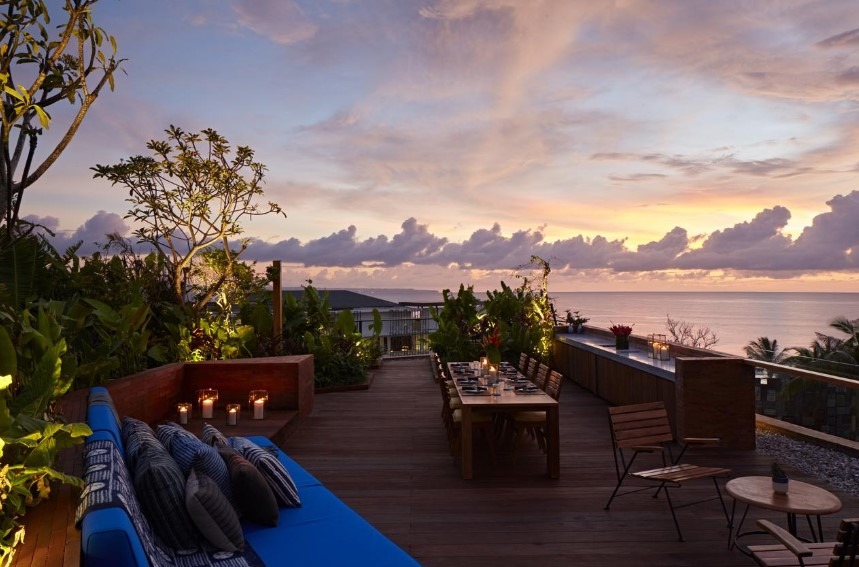 Many places in Bali offer a scenic view of the panoramas. When you have Seminyak as one of your destinations, never miss Katamama as your top choice to stay. This hotel offers you a perfect view of a seaside hotel. You can enjoy one of the best sunsets in Bali while relaxing yourself after a long activity in Bali.
Further, as a luxury resort, it has a complete facility to satisfy you. The room is complete with TV and minibar. Wi-Fi connection is also available to keep online. The bathing facility is comfortable. Moreover, some rooms offer a perfect balcony to enjoy the beach view of the hotel.
Pick up service is also available to make you comfortable exploring your destination. When you are hungry, Katamama restaurant is ready to serve you. it provides Indonesian and International cuisine. If you want, delivery food can be provided for you.
In addition, some Seminyak destinations are close to this hotel. Ku De Ta beach, Petitenget Temple, and Seminyak Shopping Mall are only a few minutes to reach. You can visit this hotel only 7 km from the Airport.
Perfect Private White Sandy Beach, Kayumanis Nusa Dua Private Villa & Spa

A part of Bali to find best beaches in Bali is Nusa Dua. For a beach lover, Nusa Dua is like a perfect paradise in Bali. To accommodate your desire for beach exotic beach, there is Kayumanis Nusa Dua Private Villa & Spa. It offers a special private beach along Nusa Dua beach. The white sand is the perfect friend to kill your time in Nusa Dua.
Furthermore, the service is comfortable, luxury, and highly recommended to try. Entering the villa you get a large place to stay. The decoration is also unique and you will love to be with it. Wi-Fi connection and kitchen are available too. To fulfill your need of a meal, there are Italian, western, and Asian foods. Moreover, you can try the best sensation of having breakfast o your private beach.
In addition, to reach this accommodation, you only need 15 minutes from the Airport. Some tourism is also close to visit. Don't forget to visit this villa on your trip to Nusa Dua Bali.
Blend To Nature, Four Seasons Resort Bali at Sayan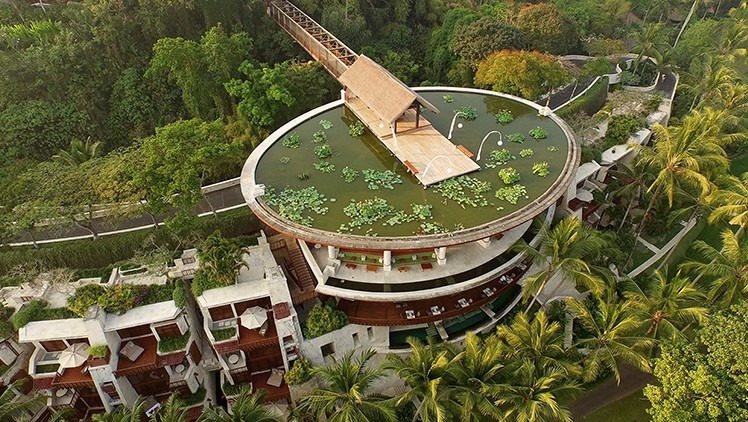 Ubud is another best place to visit in Bali. The natural view, fresh air, and forest, river and even the native life are enchanting to see. Four Seasons Resort Bali at Sayan brings you to the feeling of luxury forest resort. Situated in the middle of Ubud forest, it comes with the sensation of Jungle resort.
Let's see what you can enjoy in this awesome resort in Ubud. Every single suite has a complete room to stay. The green view surrounding makes you calm and fresh. Another facility like TV and Wi-Fi connection are available too. Further, it also has swimming pools and gymnastics center. What about the cuisine? It is complete. From Indonesian to western food are ready to satisfy you. Moreover, if you are here with your kids, they will like to play at the kids club. A library is also provided for your other option vacation. Furthermore, to make your visit more impressing, enjoy the hiking and cycling adventure surrounding. It is nice and interesting to do.
In addition, Ubud destination like Monkey forest and Ubud market are close to visit. Never miss them and get your perfect vacation in Ubud.
Feel the AquaPark Resort at Padma Resort Legian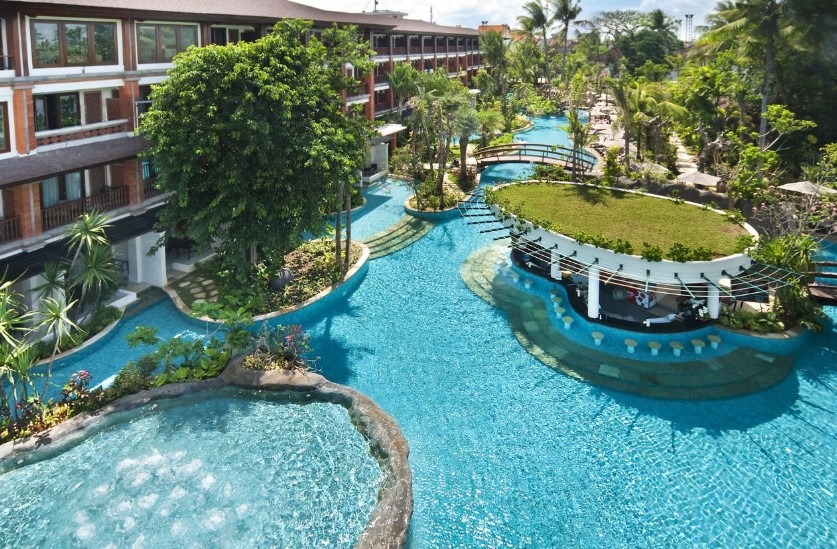 If Legian is your Bali destination place, come and stay to Padma Resort Legian. Feel the sensation of having Aqua Park Resort. The resort offers you magnificent pool to enjoy. You can get fun and relax with your family, friends, and even couple.
Come to this awesome place, you have to know more about the facility. Entering your room, you will get a comfortable place to stay. The bed, the furniture, and bathroom are nice and well-taken care. TV and Wi-Fi connection are your entertainment there. The personal balcony gives you a perfect spot for relaxation.
Never miss the Indonesian food here. It has awesome taste and you will love to get it again. The other options are Italian and Japanese food. Both of them are worth to try. Further, some tourism area is close to visit. Cocoon beach club is the favorite one. Never miss it on your visit and get your magnificent trip to Legian, Bali.
Comfort, Calm, and Luxury at the Seaside of Tabanan, Soori Bali
There are many amazing places to visit in Bali for an awesome holiday. One of them is Tabanan. This destination is famous for its scenic panoramas. Visiting Tabanan will not complete without stay and relax at Soori Bali.
Why must Soori Bali? this description will answer it and you will love to visit it. First, look at the facility. It is perfect with spa and infinity pool. The cuisine is also delicious with Indonesian, Continental, and Japanese as the main dishes. Further, it also close to the famous temple of Tanah Lot. You will also get a direct view of the sea. Come to enjoy your holiday here and feel this perfect place.
World Class Service in Uluwatu, Alila Villas Uluwatu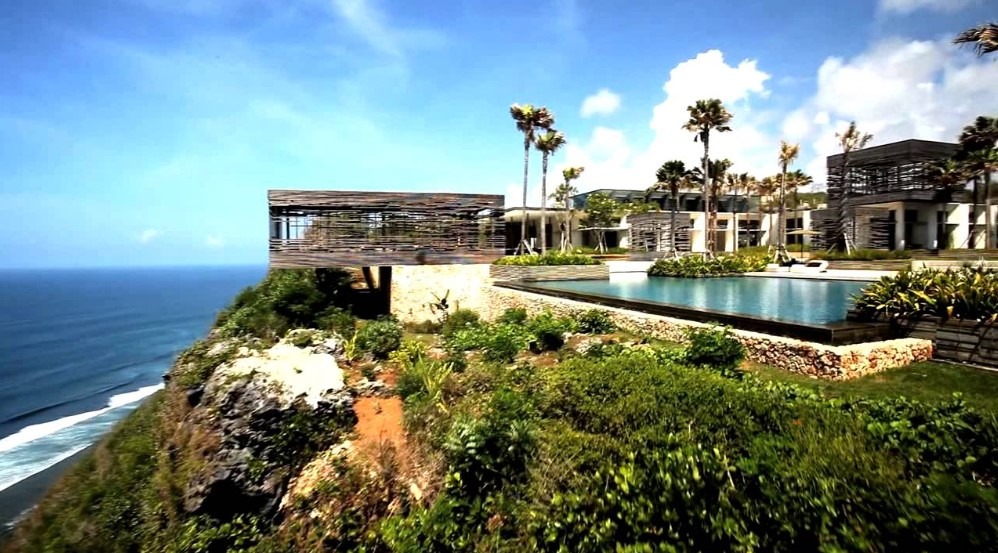 A high-class service villa in Jimbaran Bay. Alila Villa Uluwatu brings you to have a great ocean view of Bali Ocean. This villa has a complete facility to stay. From the comfortable room, delicious cuisine and perfect ocean view are ready to satisfy you. Further, it is also easy to access. Located only 15 minutes from Jimbaran Bay, you can stay here while having a great adventure in Jimbaran and Uluwatu.
In addition, it is also only 30 minutes from the airport. Famous destinations are also close to visit. You like to come to Garuda Wisnu Kencana and Padang-Padang beach.
Travelers, there are many places to visit in Bali. Even you can explore places to visit near Bali such as Nusa Penida and Lembongan. All great attraction in Bali is special for you. With its great accommodation, you have no reason for not visiting Bali. In the end, Be ready to explore Bali and be ready to be happy.