5 Bali Sexiest activities: What To Do in Canggu
The holiday season is always an high-attracted moment for everyone and here are 5 Bali sexiest activities: what to do in Canggu. It is a well-known place in this universe called Bali. one of the diamonds of Bali is a small village named Canggu. If it is rare for you to listen about the village, perhaps you should add "Canggu" as your next destination. "Why I should Visit it?" maybe it is the first question coming to your brain. The one and the only reason is "you'll find the lost heaven in a bunch of heavens". It is not an excessive statement, it is a fact. Moreover, you should be the first to explore Canggu. Unless your friends tell about it first and you will only know about Canggu only in your imagination.
The following are 5 Bali sexiest activities: what to do in Canggu. Here you can get your holiday inspirations for the next exciting enjoyments.
The Sexiest sunset in Pura Batu Bolong (Batu Bolong Temple)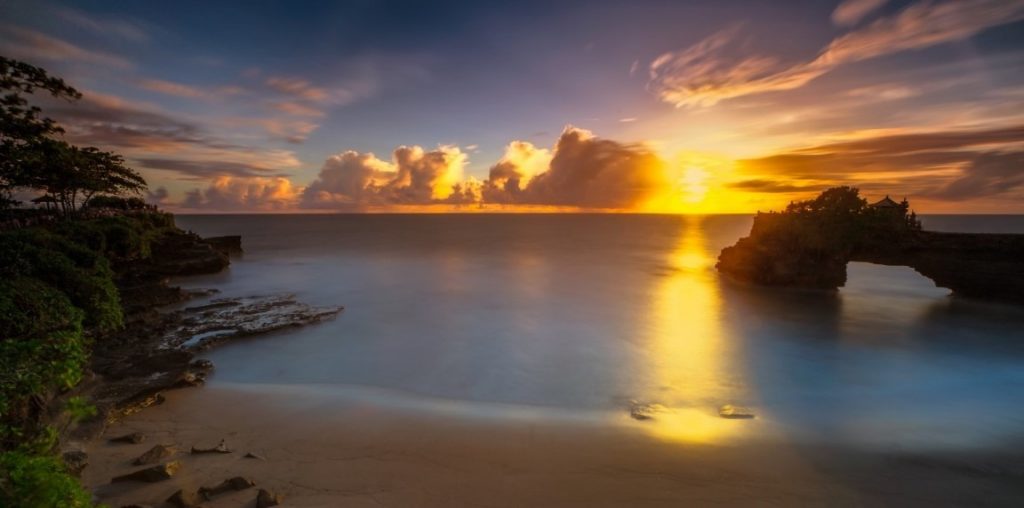 One of the best places to see a sunset in Bali is in Pura Batu Bolong. It is a temple for Balinese to have worship. The temple is also unique. It is located on a cliff. What makes the name Batu Bolong is because the cliff has a hole. The hole means Bolong and the temple is standing greatly on it. The temple faces to the south, there you can see the wide sea of Hindia Ocean. Further, in the evening before the sun is sinking you can see the sexiest sunset there. The view is amazing. You can enjoy this sexy destination with your couple and it will be romantic. Moreover, if you are lucky you can see a traditional ceremony in Pura Batu Bolong named Melasti. It is a ceremony for Hindhu people in Badung, Tabanan, Denpasar, and area surrounding.
Get Your sexiest Experience in Bali Equestrian Centre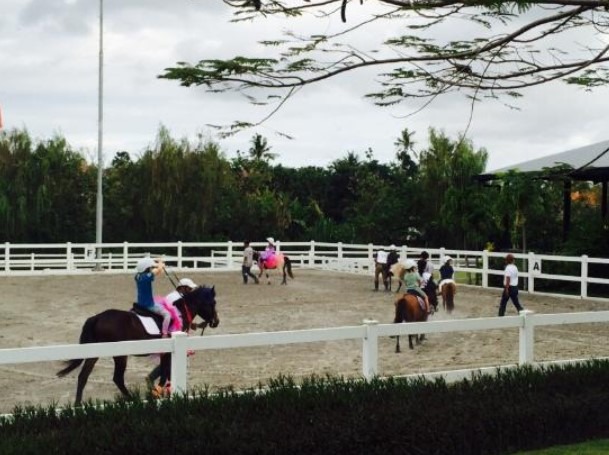 This sexy place is awesome for you all who like to ride a horse. If you have read the history of Mongolian Dynasty, they almost conquer half of the world. Guess what is one of their skill ?. yes, of course, it is riding a horse. Perhaps, it will inspire you to practice riding a horse in Balli Equestrian Centre. You can choose to practice privately or in a group. Further, this Bali sexy destination also offers the tour package to ride a horse. You can choose to ride along the seaside or explore the village. A staff will accompany you to make sure of your safety. one more important thing is this tour package only for 7 years old or more.
Moreover, Bali Equestrian Centre is not only about riding a horse. It also has a cafe and a restaurant that you must try. The Aravina restaurant where you can enjoy tasty food while enjoying the arena of riding the horse. The foods here is a unique food, they only provide non-MSG food. Besides, you can also enjoy swimming pool, making a party, or just taking photograph in Bali Equestrian Centre.
Sexy Surfing and SunBathing in Canggu Beach.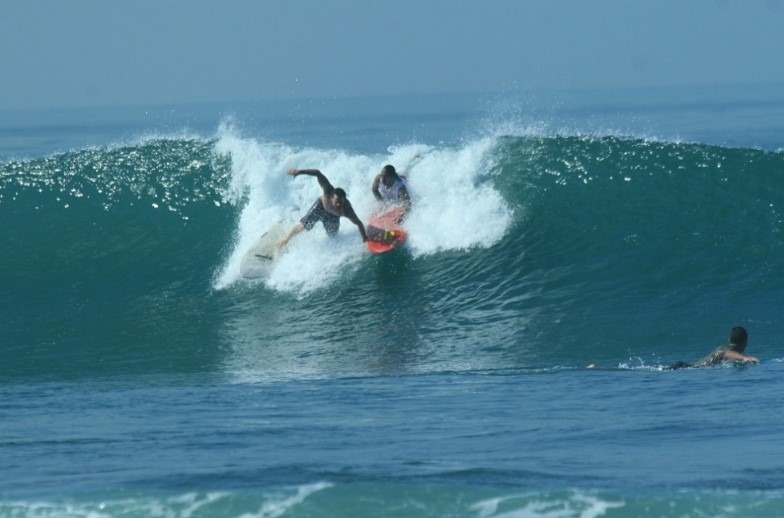 If you like water sports activities, Canggu Beach is the right place for you. Canggu Beach is outstanding as the great place for surfing. Moreover, it is also declared as one of the one hundred best beaches in the world by CNN, in the position of 39. Not only about the surfing, here you can also enjoy the beauty of paddy field around the beach. It is a rare view when there is a paddy field near a beach.  You can take pictures of this awesome view with your family, friends or couple. It will be so sexy, right?.
Further, best of the best of exotic color lovers is the SunBathing. Although this is not a nude beach you can try Topless here. The sun always shining shines and gives you the best service. Your skin will be exotic brown like a golden chocolate. So, are you ready to be sexier here in Canggu Beach?. If you want, just come and get it.
Do you still confuse about what to do in Canggu?. Don't be panic, there are still many sexy things  you can do in Canggu
Sexy art village of Desa Seni Yoga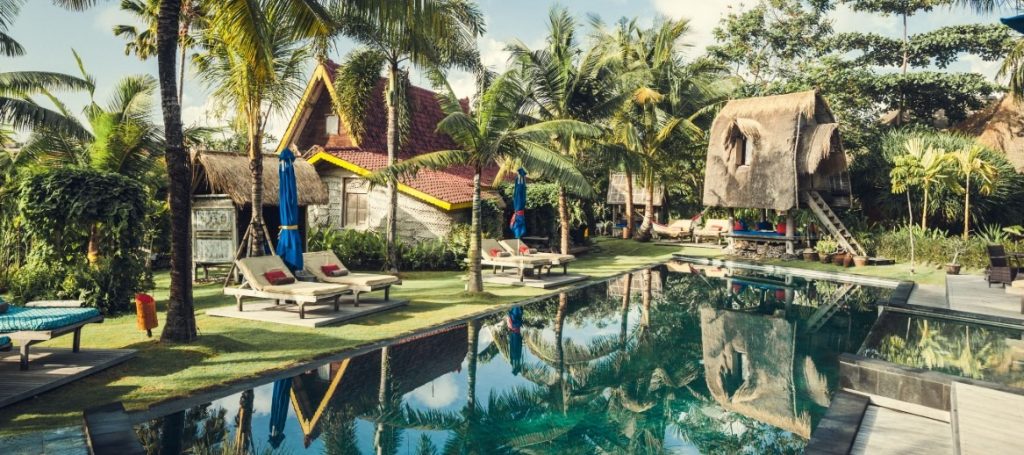 "The sexiest village with art". Perhaps it is the best phrase to explain about Desa Seni Yoga. Desa Seni means "Art Village. It is a village with full of art and will give you the best feeling of life. In this art village, you will get serene, blissful, peaceful, and radiant feeling. You can relax your mind after your tiring job. It is also so sexy when you can stay here and close to nature. Of course, this village supports you to have close nature LifeStyle.
Moreover, this art village also provides a place for you to stay. But you have to think twice if you don't have much money. You have to pay $129 to $385 per night. Don't worry if you are not ready for now. You can save your money and go there for your next traveling. Further, you can also enjoy Yoga, music, and dance in this art village. Is it sexy enough for you? Or you want the sexier things to do in Canggu. Don't worry, the one more thing you can do is……..
Sexy Coffee in Sexy Cafe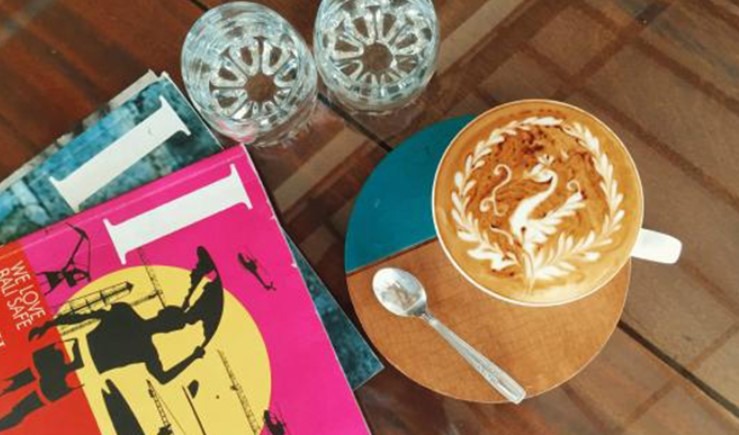 Do you like hanging out with your friends? If you like it, Canggu is the sexiest place for you. There you can spend all your night in an amazing cafe with an awesome interior. Caffeine is the best friend for spending a night and Canggu knows well about it. Here you can try some sexy cafes like Hungry Bird Coffee, Butter Cake and Coffee Shop, The Bungalow Living, and many more. So, is it interesting to spend your night with the sexy coffee of Canggu?. Canggu will always happy to see you there.
Last but not the least for these sexist lists, if you want more sexy experience, just visit Canggu. As the part of the sexiest island in the world, Canggu will bring you the sexiest experiences. So, be ready for your next sexy traveling for what to do in Canggu, Bali.