10 Unusual Places to Visit in Ubud
Where are places to visit in Ubud? Ubud has numerous fantastic places that worth to visit. Cultural destinations until natural places take place in Ubud Bali! Many kinds of unique attraction will satisfy and give you the best trip ever. Otherwise, here are 10 unusual places to visit in Ubud for your recommendations. Have a great trip!
Water Palace, Saraswati Temple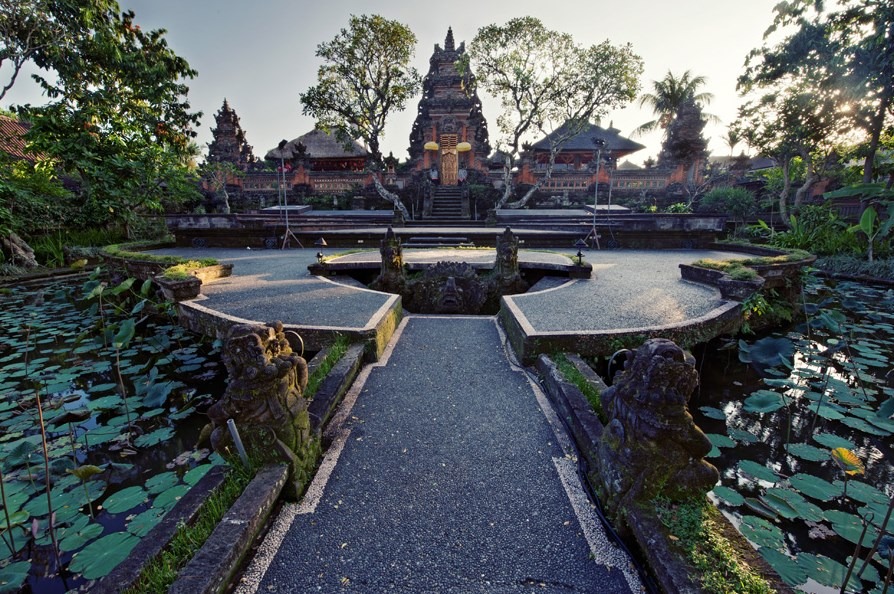 Water Palace, Saraswati Temple is a sacred place for Balinese Hindu. This place was built by I Gusti Nyoman lempad, an artist from Ubud, around 1951-1952. This fascinating temple dedicated for the God of learning, literature and art, Sarasvati. Similar with its name, Saraswati Temple has a magnificent architecture. The decoration shows a traditional yet majestic atmosphere as it is a holy place. This temple is place to go in Ubud with a remarkable pond, Lotus Pond. The pond is located in front of the temple. So when you walk into the temple, you will catch a sight of many lotuses floating in the pond.
Ubud Palace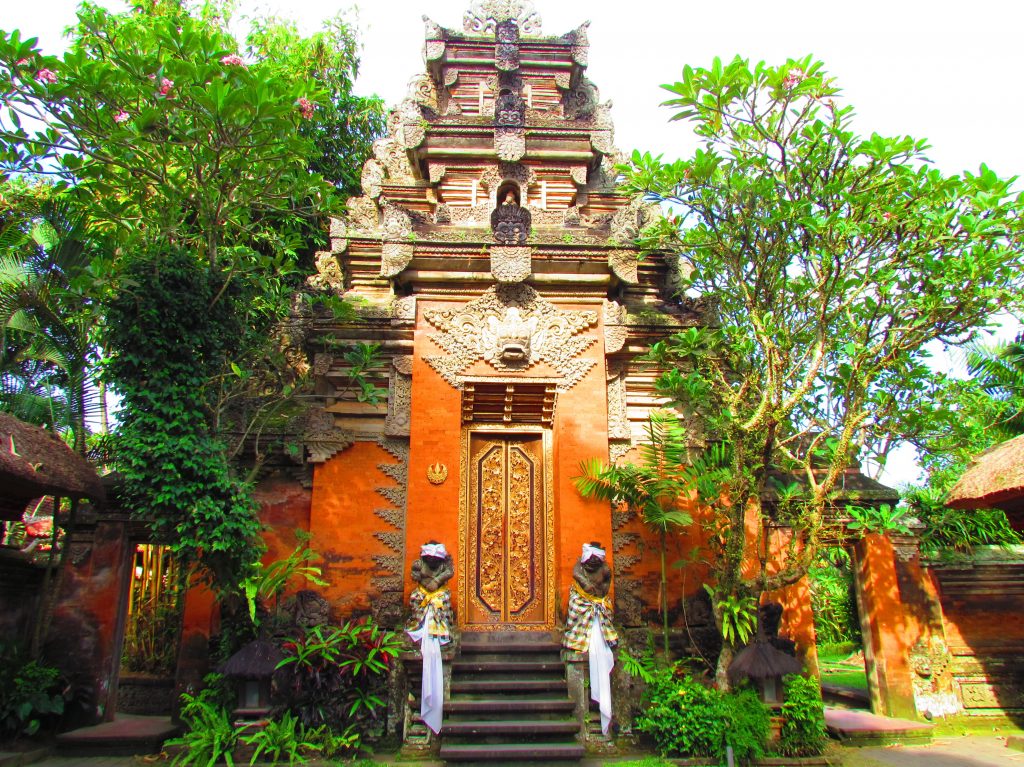 When you visit Ubud, don't miss to visit the royal palace of Ubud. Ubud Palace location is near Ubud Traditional Market. This palace was where royal family lived back then. Ida Tjokorda Putu Kandel (1800-1823) built Ubud Palace during his monarchy and his descendants still keep it well. Besides the great palace building, Ubud Palace also offers to traditional dance performance. Moreover, you can enjoy the performance in the evening after buying the ticket.
Related Product:
Campuhan Ridge Walk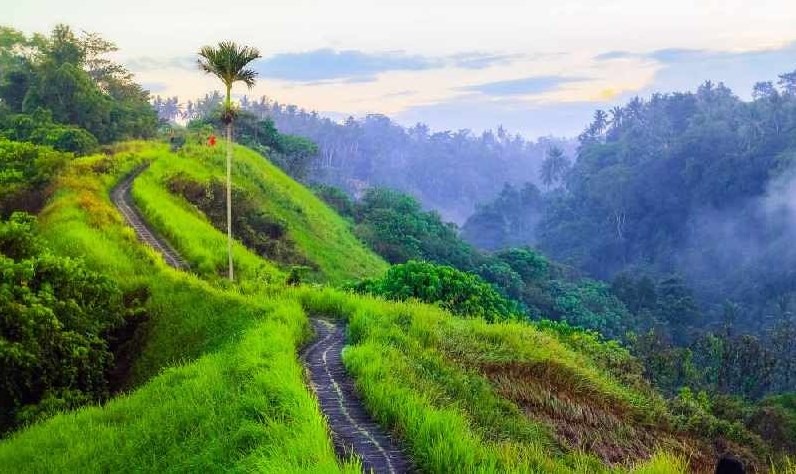 Bali has plenty of natural destinations and many of them are still uncovered. The benefit if you manage to visit virgin tourism place is you able enjoy and explore the place in private. One of seclude places in Ubud Bali is Campuhan Ridge Walk. In fact, this name is not a fixed name. Due to there is no sign name in this place, so people give some name based on their interest. Campuhan Ridge Walk is basically an ordinary jogging trek. Nevertheless, this jogging trek is in the hill with beautiful nature landscape surrounding the trek.
Ketut Liyer House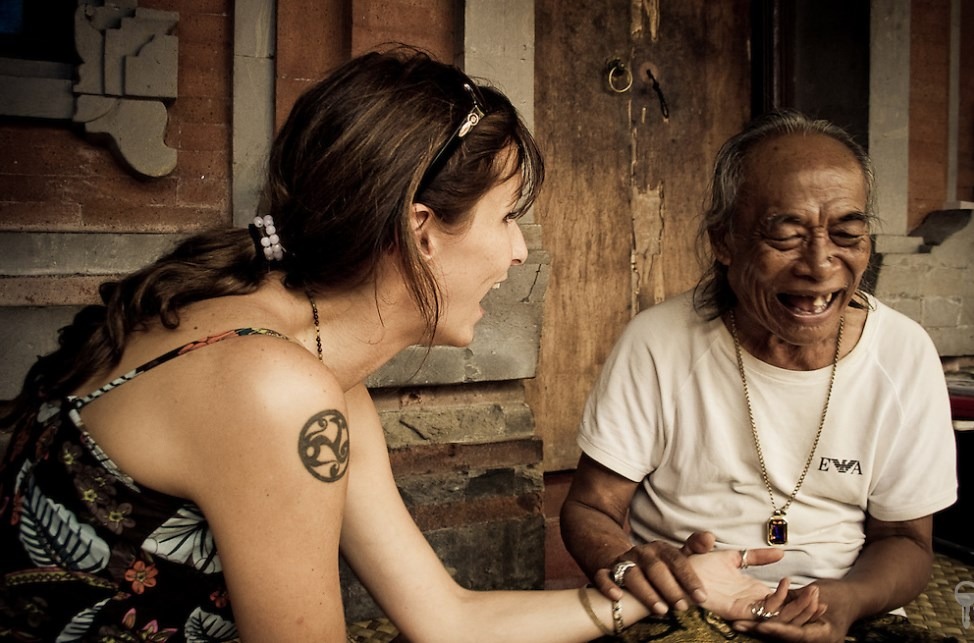 Create and feel your own Eat Pray Love scene while visiting Ubud. You can try to cycle near the paddy field then visit Ketut Liyer house. Ketut Liyer is a medicine man and a fortune teller who helped Elizabeth Gilbert in Ubud. He gave Liz a picture of her future destiny and some advices for her. The way he gives the descriptions and advices is calming and wise. You can ask him to peak a bit of your future. Whether you believe it or not, visiting Ketut Liyer is worth to try. However, this great medicine man has passed away. No need to worry, Ketut Liyer's son, I Nyoman Latra, has the same ability as his father.
Ubud Traditional Market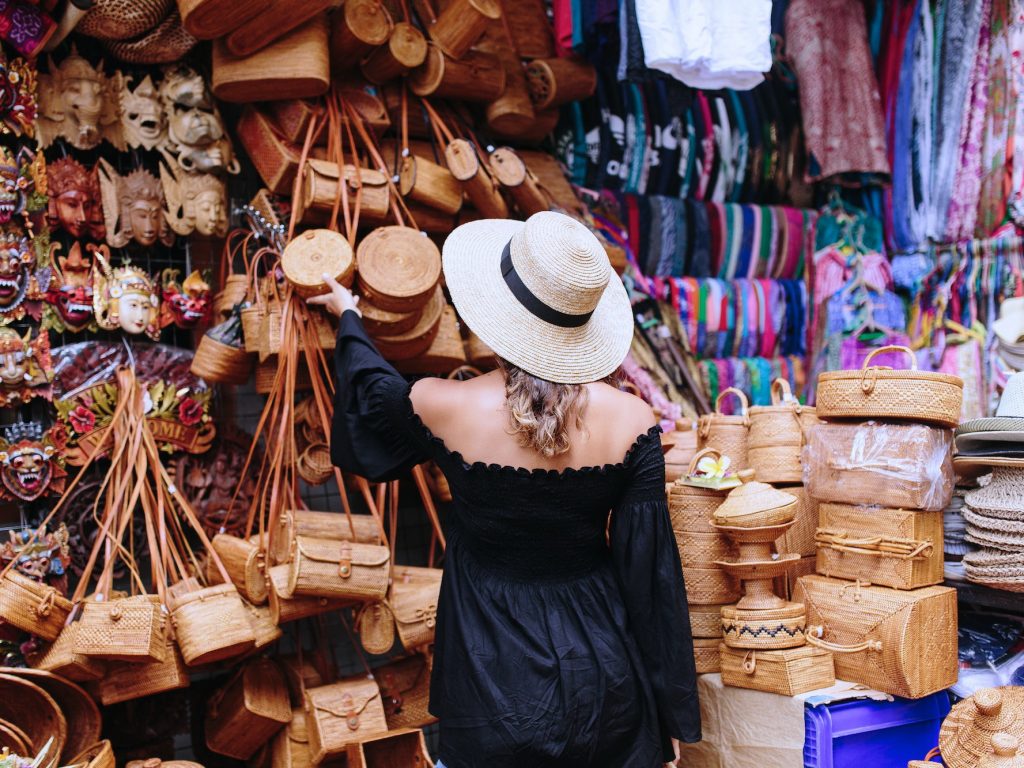 Travelling is not complete without bring some little evidences. Snacks, postcards, key chains or fabrics are the simplest example of the iconic souvenirs. Ubud Traditional Market will serve you with its various kinds of souvenirs. What you are looking for? House decorations, fabrics, clothes, bags and many more can be found here. Lots of local sellers sell the best souvenirs that you can buy in cheap! Do some bargains to get the best price then bring your souvenirs home!
Ayung River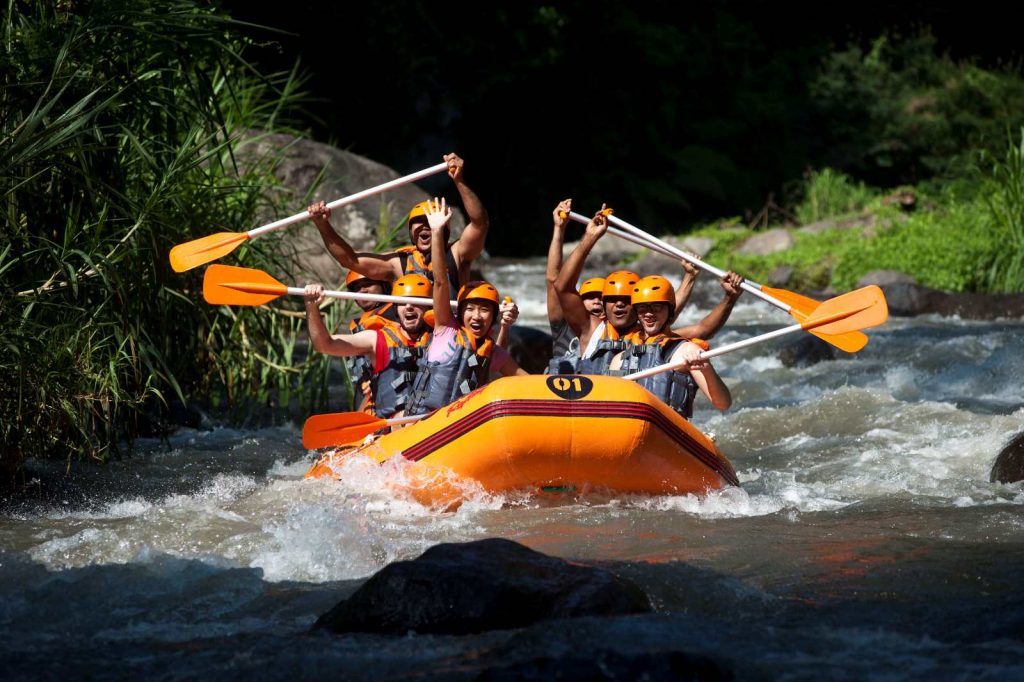 Ubud has the biggest and longest river in Bali, Ayung River. For adventurous tourists, rafting in Ayung River would be the best activity to spend your holiday. Toekad Ayung River Rafting will give you the best way to explore Ayung River. The thrilling yet fresh stream will pump your adrenaline while you rafting. However, you can please your eyes while rafting with the green rain forest. You will get to spot some cute wild animals like a group of monkeys in here as well.
Related Product:
Pura Dalem Ubud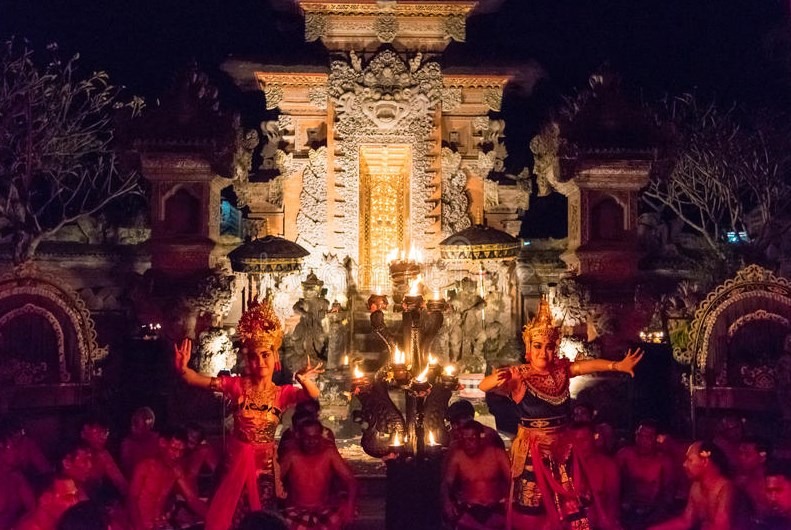 Balinese dance is always fascinating to see. The ethnic music together with beautiful and meaningful movement makes the audience jaw-drop. You can watch the performance almost in every region and places in Bali. Pura Dalem Ubud is one among those places which are showing such a great dance performance. The most popular dance show in Pura Dalem Ubud is Kecak Dance. This dance is telling Ramayana story with a great visualize through the great dance movement. While the dancers dancing the Ramayana story, group of males choirs will sit around them. The males choir will rise their hands and shout "cak..cak..cak".
Tirta Empul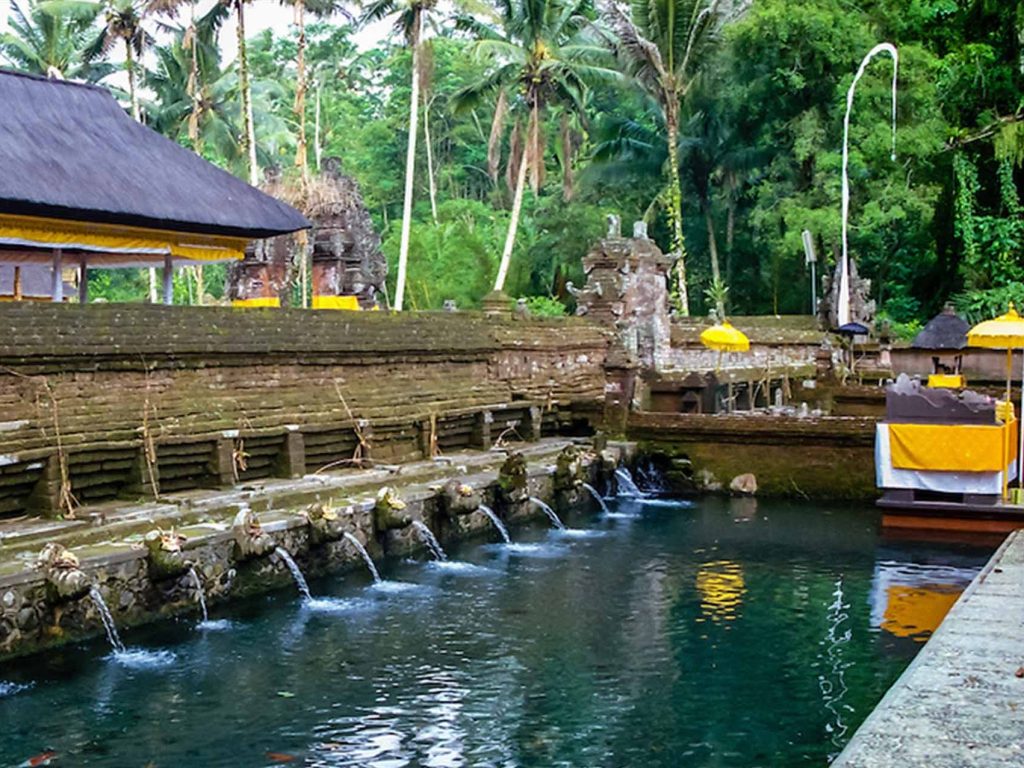 Tirta Empul is one of places to visit in Ubud. Tourists never skip and miss this place from their list when they visit Ubud Bali. What is the special thing in here? You can bathe in a pond full of holy water. Tirta Empul means "Holy Water" and in this place, you can cleanse both your body and soul. Many people believe that if you take bathe in here, your body and soul will be cleansed. The spring water in here will warm up your heart and relax your body. Tirta Empul, Ubud and Tanah Lot Day Tour will bring you to this calming place.
Related Product:
Tegalalang Rice Terrace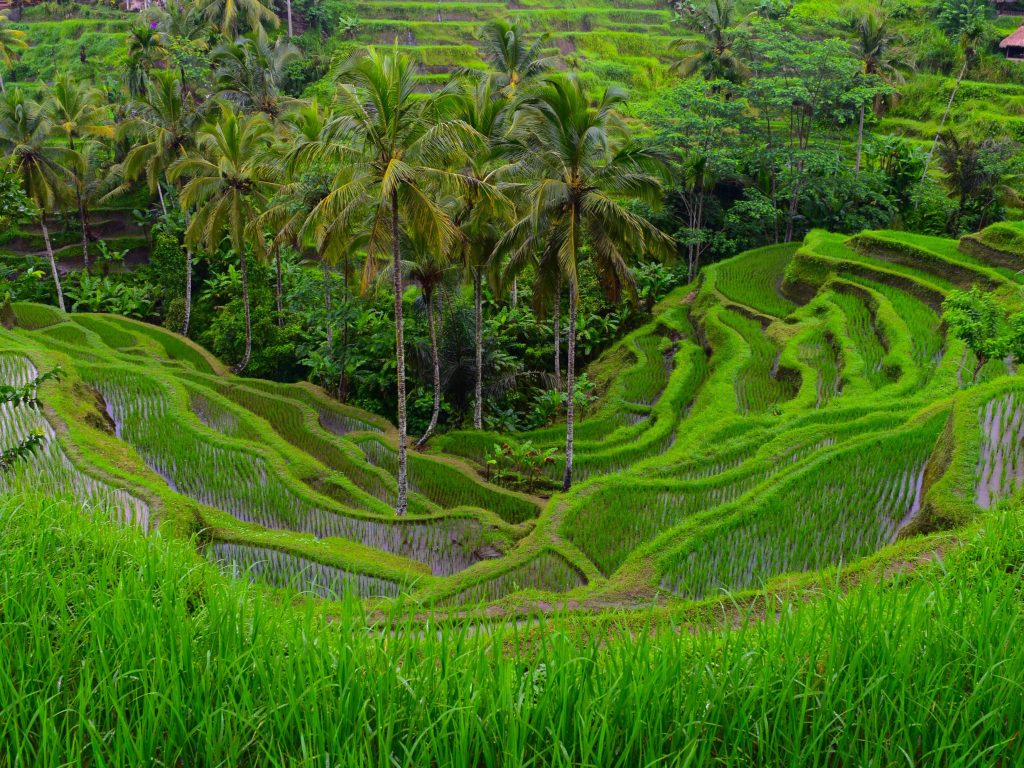 Have you ever watched a movie with rice field as the background? The main actor or actress walks in the path between the green rice fields. He/she touches the paddy while enjoying the fresh air or enjoying the calm sunlight. What a great scene right? Why don't you make your own? Go and visit Tegalalang Rice Terrace for this kind of scene. The great wide rice fields in here will give your shoot the best nature background. While you walking between the rice fields, asks your partner to shoot from the back or in front of you. Give your signature pose to make your video or photo different than the others. Otherwise, you can shoot in the uphill the landscape of the rice terrace. You will spot such well-structured terraces! The fascinating fact is the terraces have passed down for centuries yet still show the great structure!
Related Product:
Yoga Barn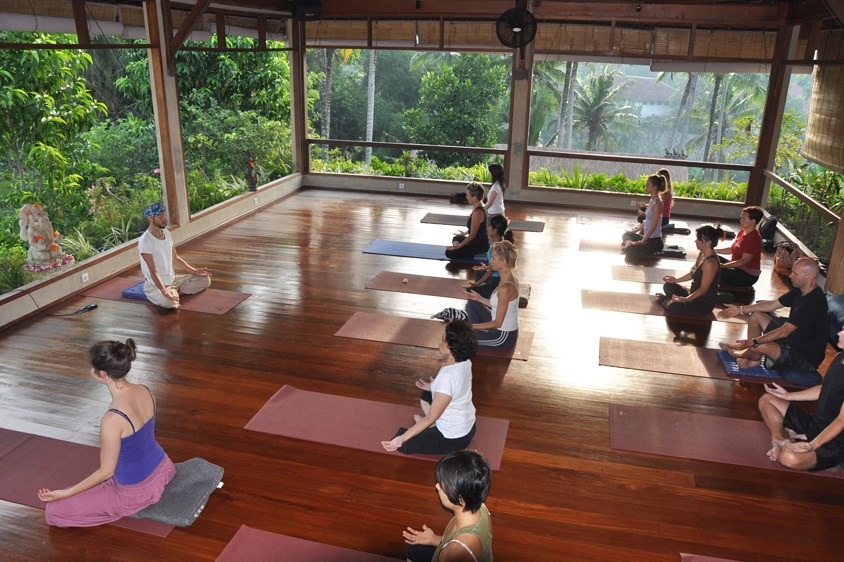 Wanna relax your body and mind in a yoga retreat in Bali? The fresh air in Ubud is perfect for doing sport. Bunches of tourists take this advantages for jogging, running, cycling or doing yoga. Yoga in the middle of green field together with fresh and clean air will give you great yoga experience. Yoga Barn offers you several kinds of yoga classes. However, you can choose one or more to practice yoga with amazing view! The price is affordable and it is better to have a class program. The class program will cost you differently based how many classes that you take. The more you take the classes, the cheaper you get!
Related Product: