Right Before You Swinging Around…
Unlike any other attraction, Bali swing could be your anti-mainstream attraction for you. Many tourists, local and international, would love to add Bali Swing to their bucket list. If you kinda bored with the popular destinations or activities such as water sports, beach, and temples, you could try this new activity. Plus, most of the Bali swing cost comes with the affordable price. So, it will be a new experience for you without wasting much money.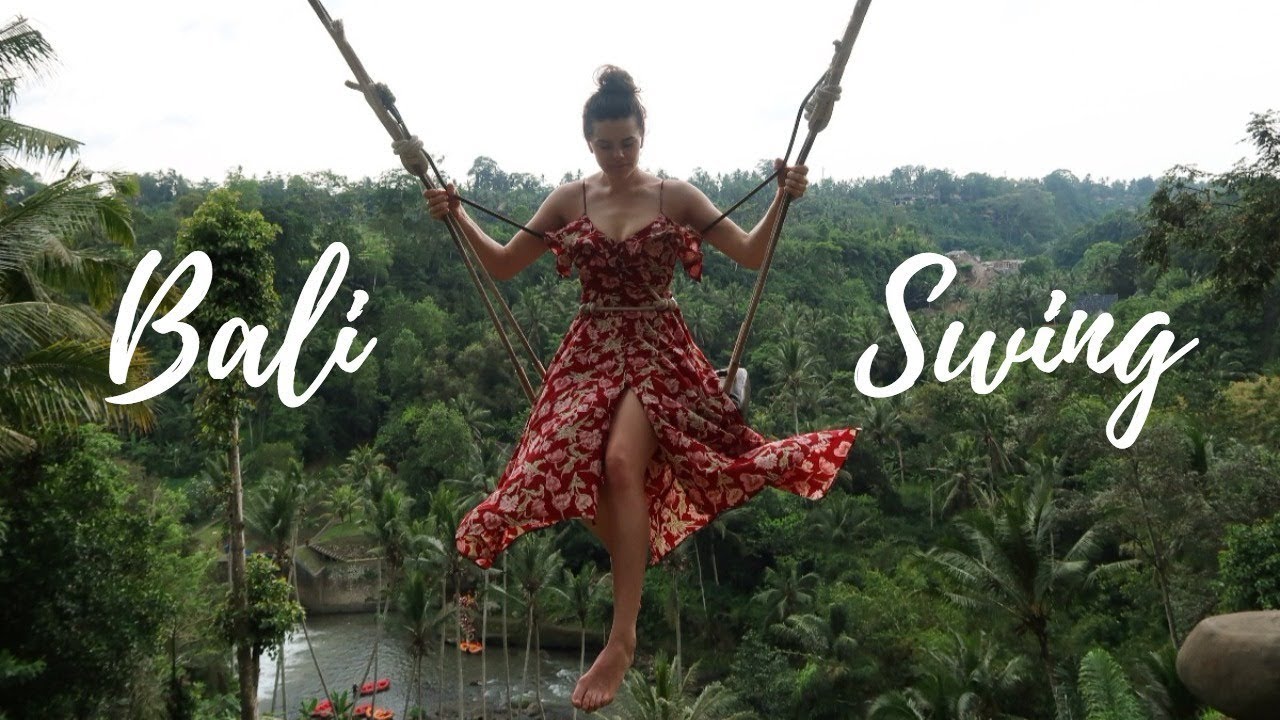 Since there are many splendid Bali swings that you can find on the island, only a few that will guarantee you maximum happiness. All you have to do is just keep reading this writing and follow our guide to discover the best Bali swings in the island of Gods. Here are the best picks from us about Bali swing:
The Giant Swing in Ubud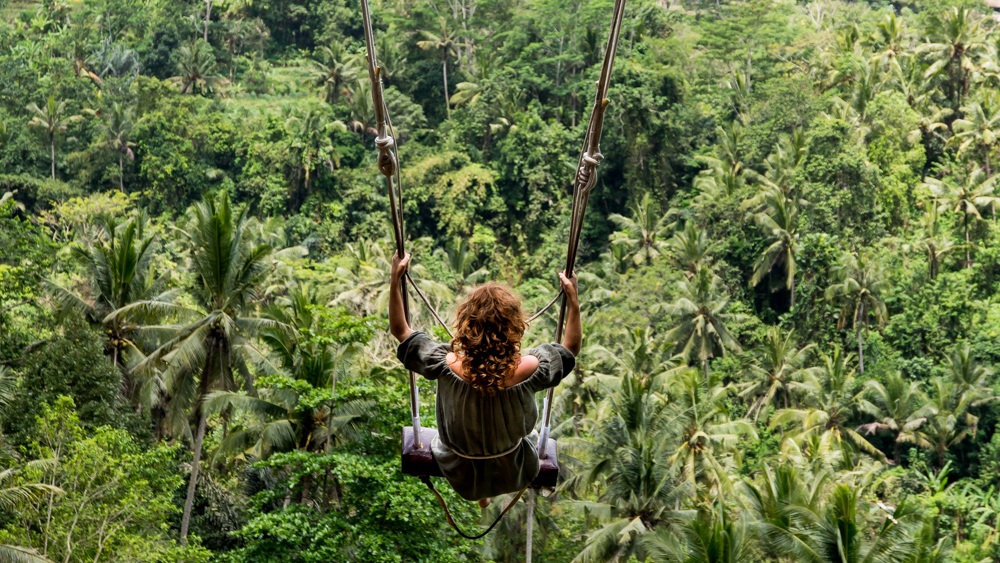 Takes place in the north area of the island, Ubud is the right location where you can find numerous kind of swings. The swings are in giant size and definitely will give you heart-pumping sensation. The size is various start from 10 meters to 78 meters above ground. There are 9 jungle swings available and you can try all of them. So, if you are an adrenaline junkie and want to feel the blood rush faster in your vein, you need to give a try to ride the swings!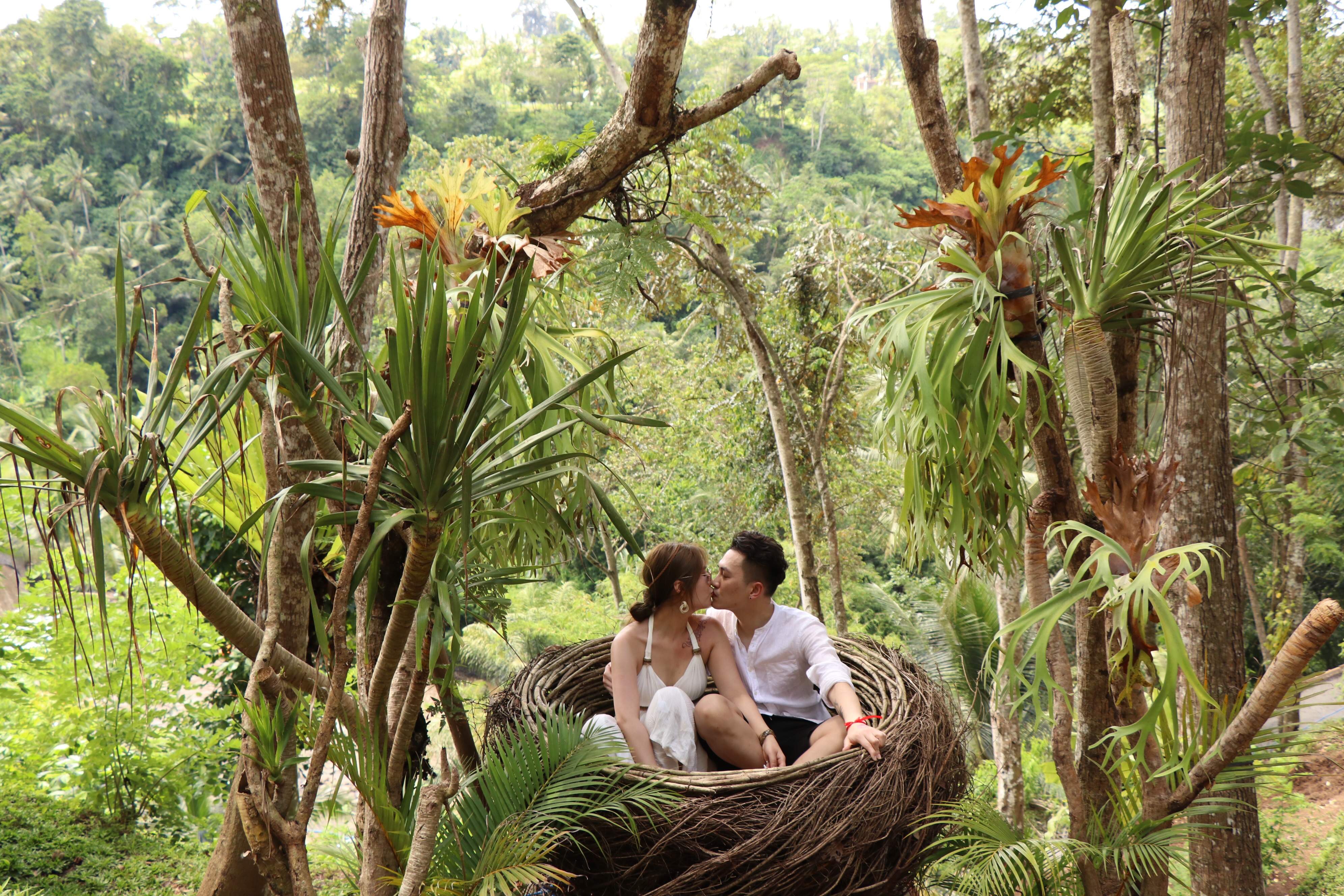 Each swing that you choose offers the fun and thrilling sensation for sure. You can feast your visual as well with a breathtaking view of the tropical forest and coursing river directly below it. Even you can spot a waterfall too from one of the swings! But, if you are an acrophobia and do not really like the great height, you can choose the less-intense activity like taking some beautiful pics at Hanging Nests. The giant nest is placed between two palm trees. You can use the ladder to reach the nest. Just like the swings, the nest also offers you jaw-dropping view to feast your eyes. Creating some instagrammable photos are strongly recommended here.
How to Get There?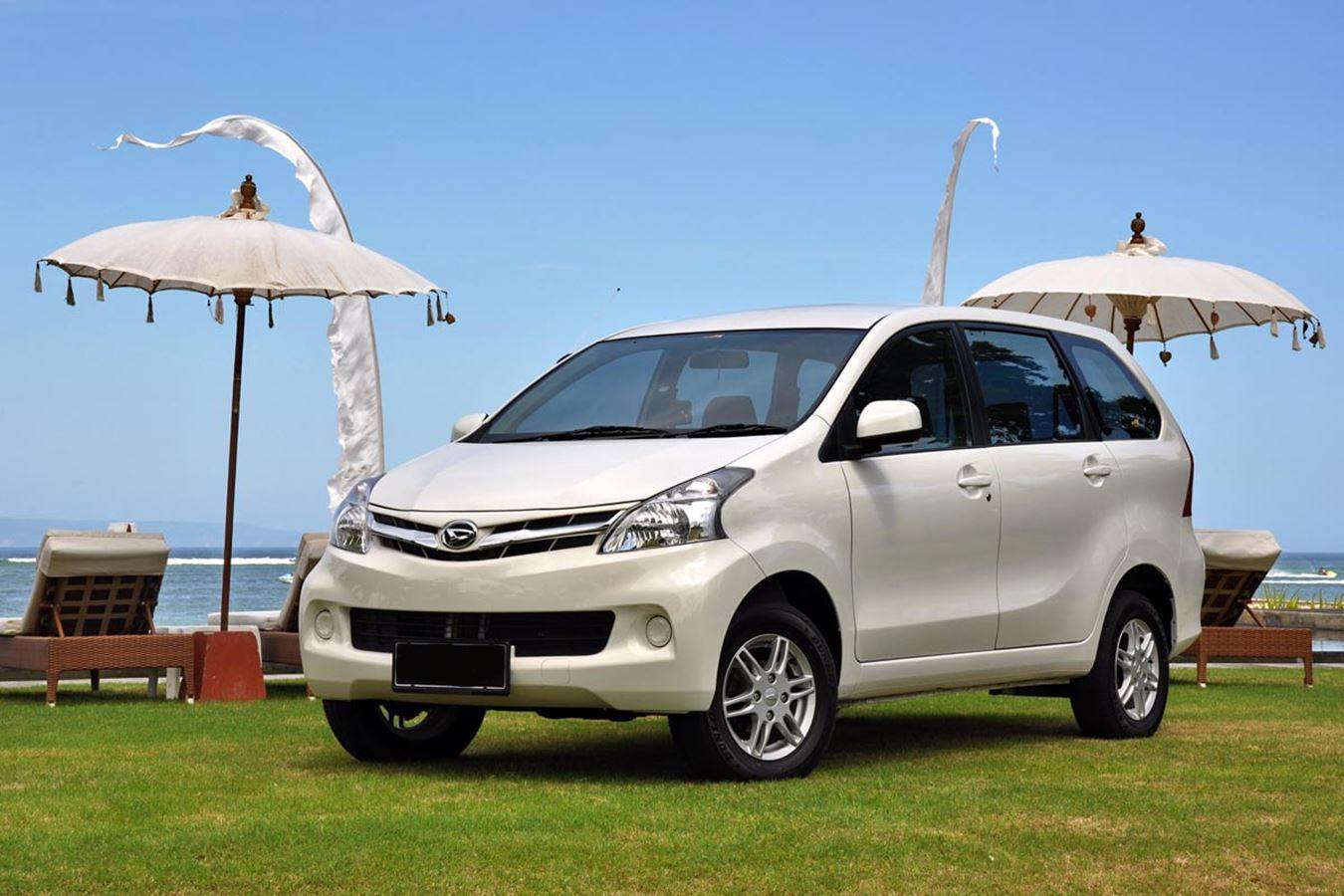 Since the location is quite far from the city, the options of transportations are quite limited. Still, you can reach the location with these options:
Transfer Service: If you book a package of Bali Swing, there is an option of transfer service within certain areas.

Taxi: You can simply grab a taxi and tell the driver about the location
Address: Jl. Dewi Saraswati No.7, Bongkasa Pertiwi, Abiansemal, Kabupaten Badung, Bali 80352
Opening Hours: 8 AM – 5 PM
The Price
One of the reliable tour platforms, Wandernesia, offers you to experience the 9 kinds of Bali Swings. The packages offered come with additional beneficial things to make your experience turns more wonderful. Here is the detail:
Package Option
Rate/Person
Bali Swing Package

$32

Bali Swing Package + Transfer Service (Ubud Area Only)
$40
* The above rates are per person and can be applied for minimum 2 adults.
* Extra transfer charge for other areas is applied (except the center of Ubud)
For each package you choose includes Bali Swing admission ticket (unlimited use of 9 swings), and lunch buffet + open bar.
Bali Terrace River Pool Swing
Located in the same area like the previous one, Bali Terrace River Pool Swing is one the swings that you should try in Ubud. Particularly, if you are an adrenaline junkie and really like the scary and thrilling activity. The swings are only in 3 sizes. First, the Couple Swing that is 45 meters above the ground. As the name says, this is the perfect swing to take your lover swing around with you. The next one is Extreme Swing which has 45 meters above the ground as well.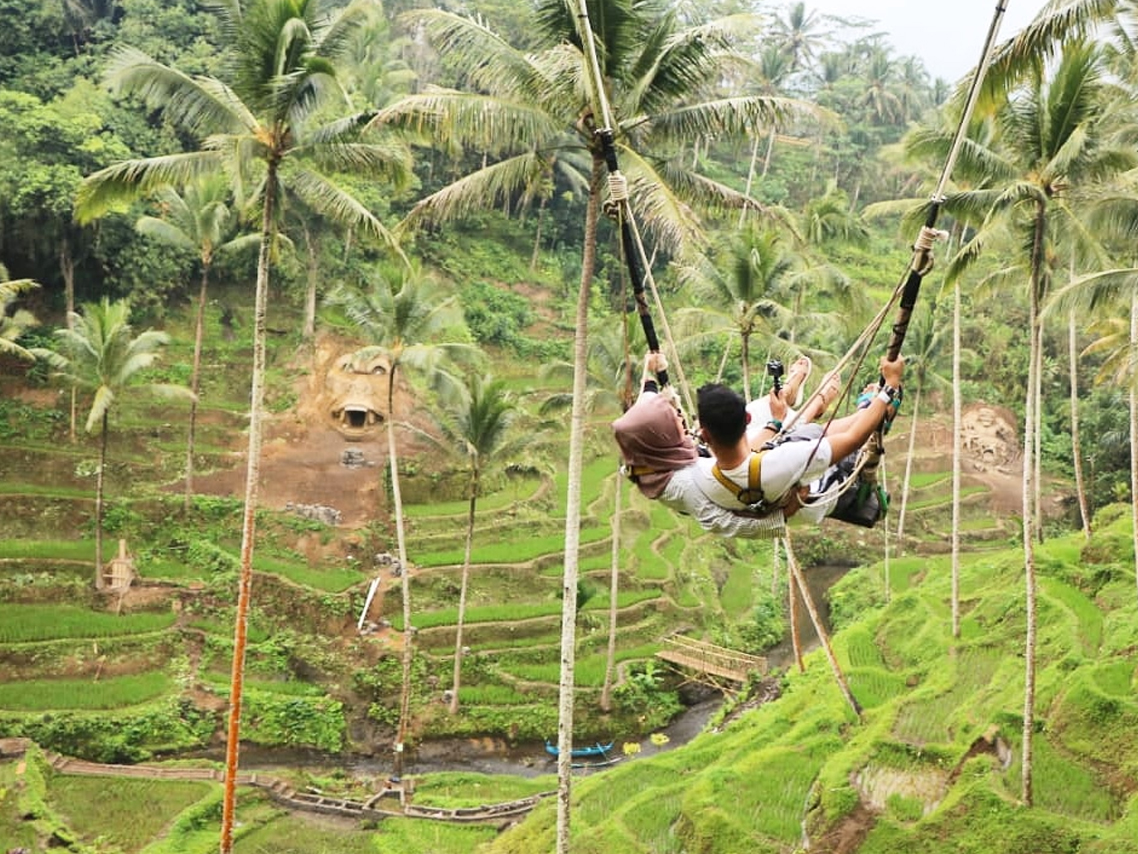 Last but not least, the Super Extreme Swing. Its height reaches 60 meters above the ground. Pretty scary, isn't it? If you have any guts, dare yourself to try this swing! Each swing will offer you 15x pushes. The view is also extremely amazing. The terraced paddy fields will make you feel hard to close your eyes and surely leaves you in awe. After the heart-pumping activity, you are allowed to have some stunning selfies in many giant nests. There are 6 nests come with the different shapes. Make sure to take tons of photos there!
How to Get There?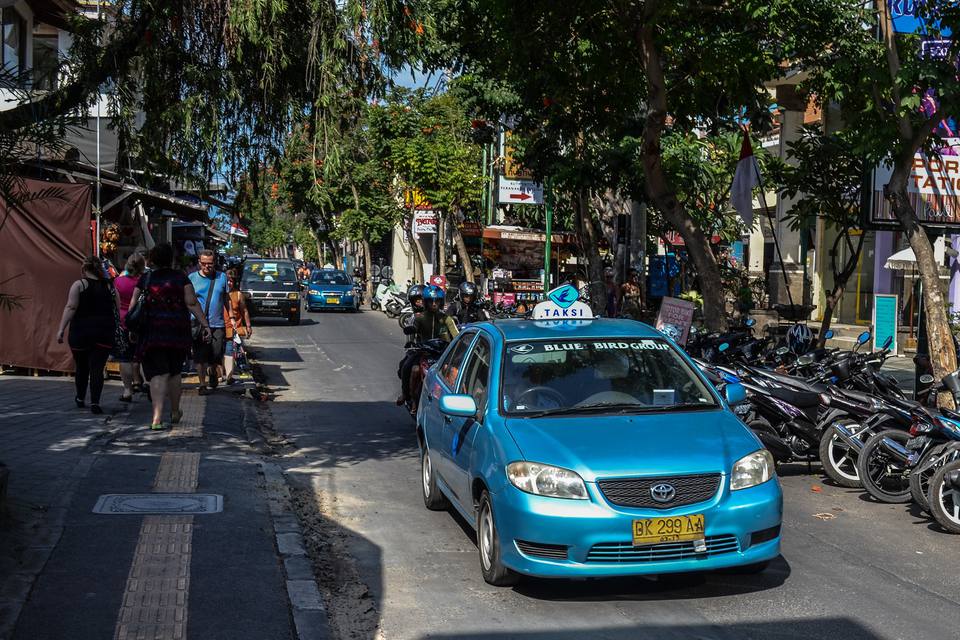 There are two available options for you, here they are:
Pick Up Service: If you book Bali Terrace River Pool Swing on Wandernesia, you will get free pick up service in Ubud area only

Taxi: This is another easy way to reach the place, you can simply ask the driver to take you there.
Address: Jalan Raya Tegallalang(Around Tegallalang Post Office) in ALAS HARUM LUWAK COFFEE, Tegallalang, Gianyar, Bali 80561
Opening Hours: 9 AM – 6 PM
The Price
Wandernesia offers you 3 different packages with several advantages for each package. Below is the detail:
| | |
| --- | --- |
| PACKAGE OPTION  | RATE/PERSON  |
| Swing Couple Package | USD 10/Person |
| Extreme Swing | USD 12/Person |
| Super Extreme Swing | USD 14/Person |
The inclusions for each package are 15x swing on a selected package, mineral water, photo in 6 different bird nests, tea/coffee testing (Non-Luwak coffee), pick up/sending service in central Ubud area only, and insurance.
Why Wandernesia?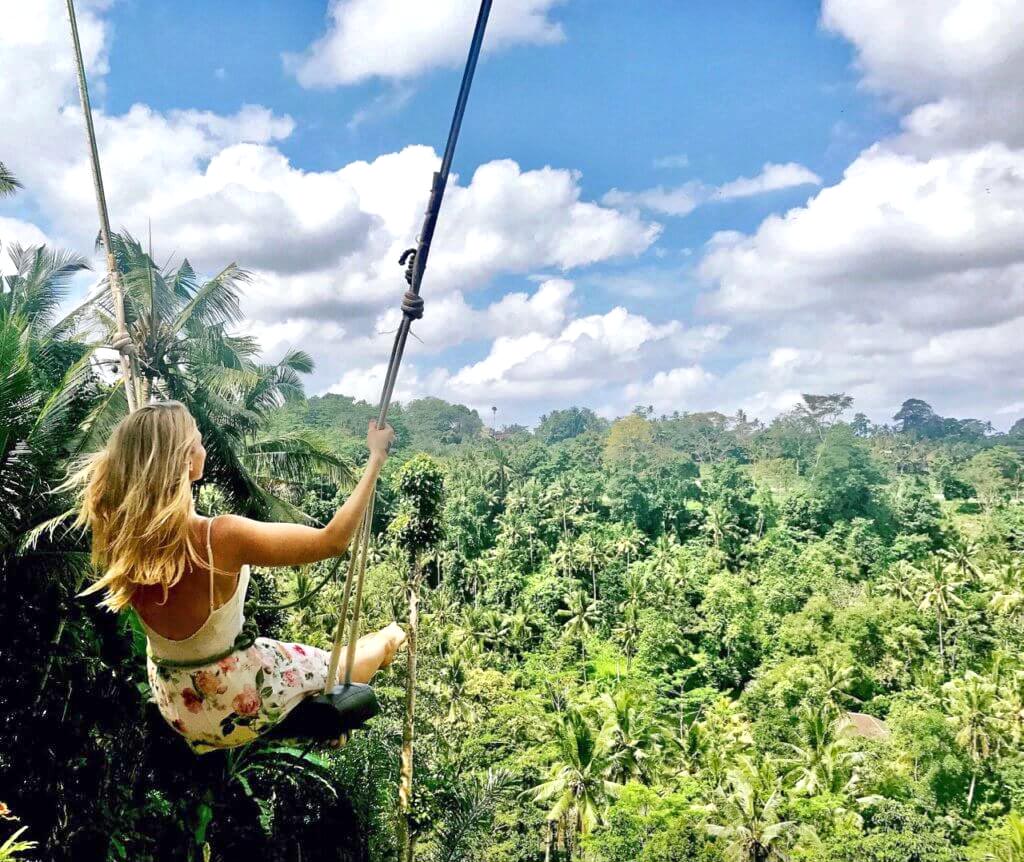 Becoming as one of the trustworthy tour platforms, Wandernesia will glad to make your experience in Bali swing more fun and enjoyable. The hassle-free booking process and online consultation through Whatsapp, email, or messenger are the plus points made just for you. Our local experts are ready to give you the best recommendations. Whether you still have any unanswered question, no need to worry! Feel free to ask and let's wander with Wandernesia!