Lombok Surfing School
English Speaking Instructor
---
Can't Surf? No Worry! Enroll Yourself in Lombok Surf School!
For some people, beginning the first moment to catch and ride the waves with a surfboard might sound pretty scary. If you think so, now you don't need to feel scared anymore. In Lombok, there is a surf school to make you become an expert surfer. Surfing has become a popular activity among travelers. Plus, it will be totally worth it if you could try surfing at least once in your lifetime. Perhaps, after one trial, you would be addicted to catching more waves! That's why you need to get yourself into the class, get some surf lessons, and the journey to begin your moment to be a surfer expert is here!
Calling All the Beginners, Let's Go Catch Some Great Waves!
If you wish to start the lesson, there are three available packages for you to pick. With the help of an experienced instructor, you will be taught from the very beginning. Start from the basic board skills, padding, take off, riding a wave, surf etiquette and more will be your new insights. Located in Senggigi, the beach that you are going to learn surf is totally safe for the beginner. The calm wave will not drown you for sure. You can take your children as well to start this exciting activity. As long as they meet the requirement (6 years old minimum), you and your kids will be guaranteed to have an unforgettable moment in Senggigi. So, what are you waiting for? Make your holiday more wonderful in Lombok by simply put yourself into the surf class!
Learn the basics from the expert!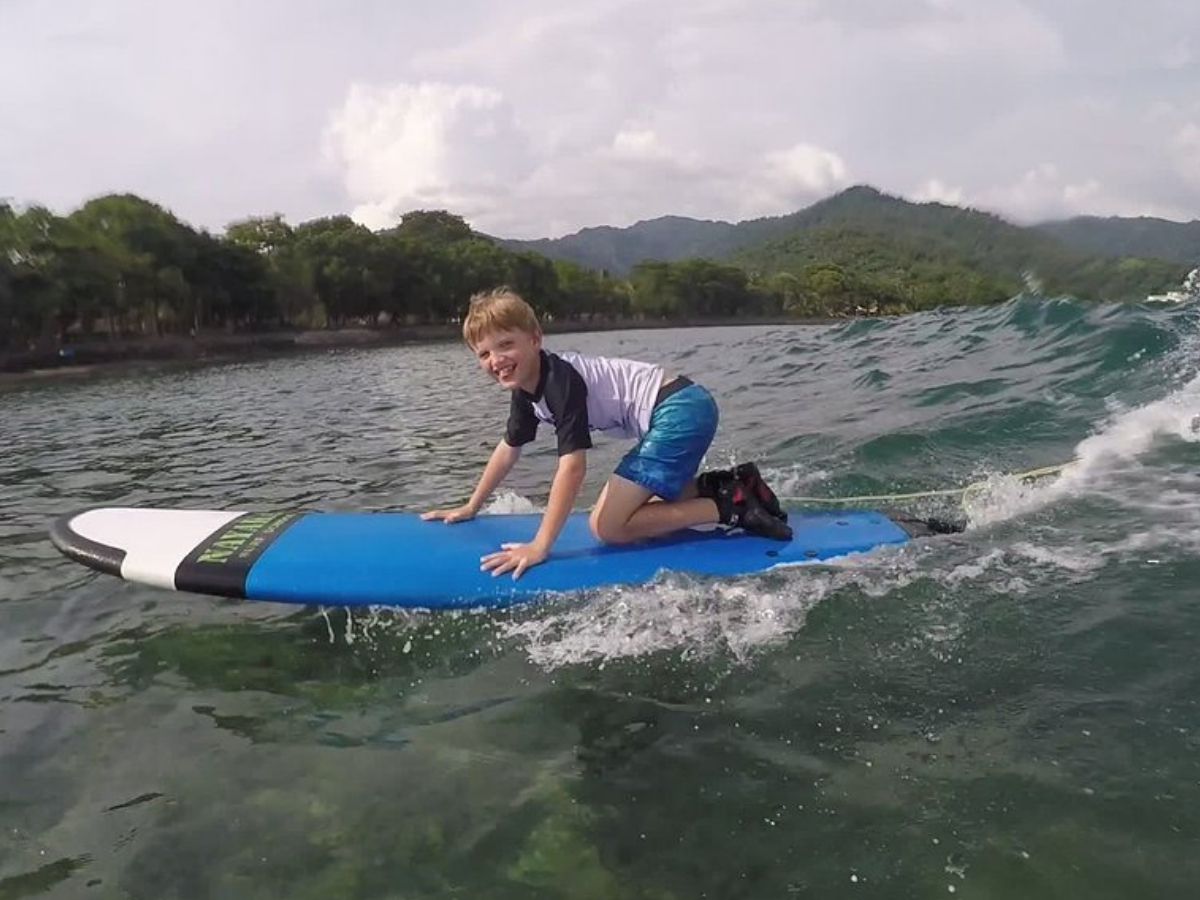 Your kid could have some fun too on a single surfboard!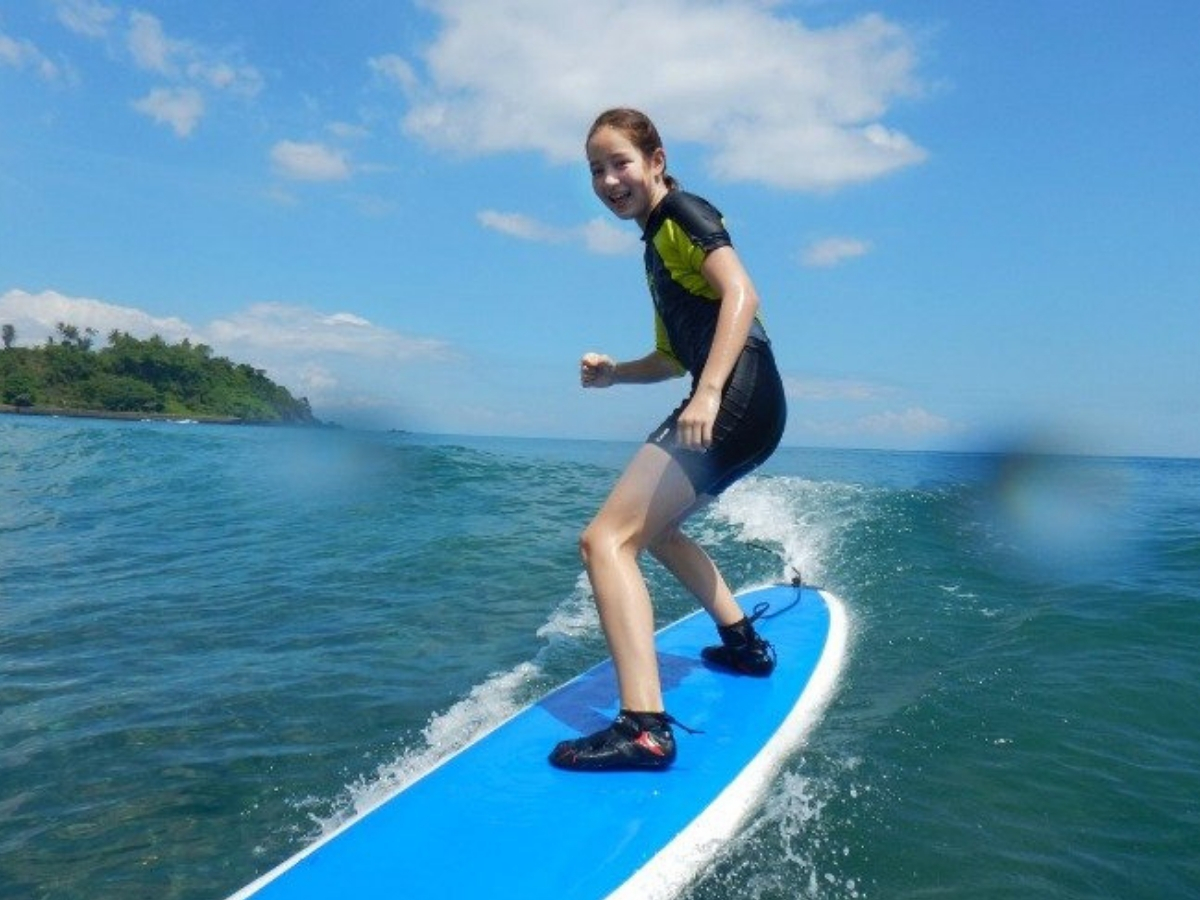 Show off your skill and ride the waves!
WHY WANDERNESIA?
Handpicked Experiences
Discover amazing things to do in Indonesia
Best Price Guarantee
More saver with best price & no hidden cost
Local Expert Support
Our local experts are ready to give you the best recommendation